Chilly Filming in Vancouver B.C.
I couldn't help but notice that there must be something in the air when filming in Vancouver B.C.  It could be the rain, snow or below freezing temperatures that bring out the big long Puffy Coats. They seem to be the required piece of outwear when filming in the city. When looking at the photos of the filming of 50 Shades I couldn't help but remember back to when they were filming the Twilight movies in the same city/area and that the cast was always wearing these big long Puffy Coats. It looks like the 50 Shades cast is in need of the same protection from the elements at this time of year. Hard to see if  Kristen is wearing her Uggs too.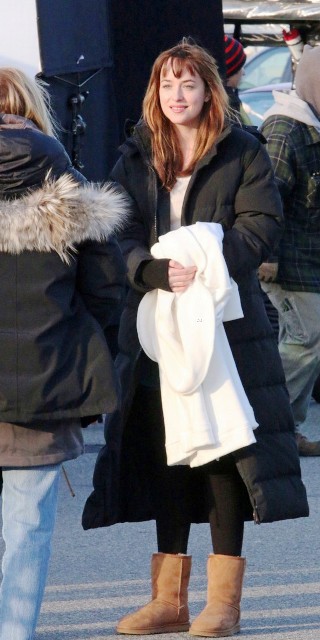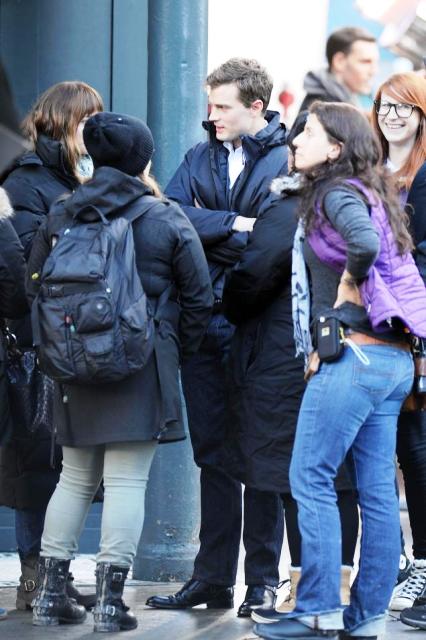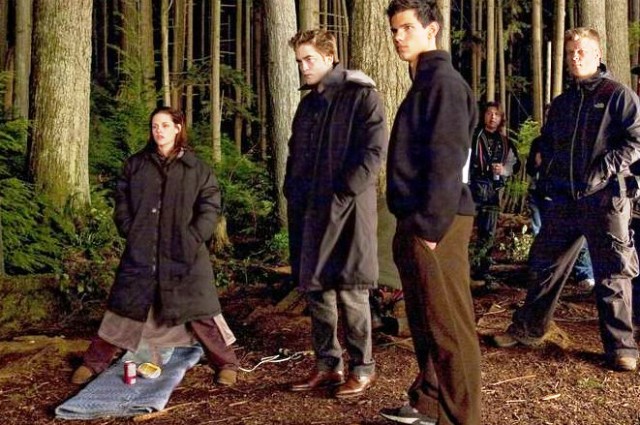 © 2013 – 2014, 50SHADESGIRLPORTLAND . All rights reserved. All information and materials contained on this website including text, photos, and logs are for the exclusive property of 50shadesgirlportland.com. Content cannot be reproduced, distributed, transmitted, displayed or published without consent from the author of the website.