FSOG FREED/DARKER Andrew Airlie (Carrick Grey) Update! Giveaway!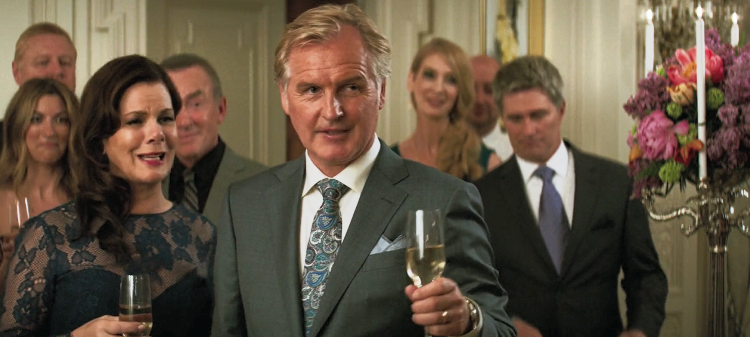 The actor Andrew Airlie (Carrick Grey) kindly met me again on a recent trip to Vancouver BC and shared his current projects and also some of his experiences working on Fifty Shades Darker and Freed. After starring in the CBC series The Romeo Section for two seasons he continues working in the Vancouver BC filming industry and also spends time working on his own writing. He was recently part of the new Hallmark movie The Bramble House Christmas which airs on Hallmark Channel Hallmark Movies & Mysteries in November.
We talked about the filming and release of FS Darker and he shared with me that he had not yet seen the movie. Andrew can be seen in several big scenes in the movie including the Masquerade Ball. He mentioned how they had spent 4 days filming the Ball at the Vancouver Convention Center with lots of extras and costumes.
For Fifty Shades Freed we will see him at Christian and Ana's wedding and another scene filmed on set in Escala. While I was at the filming for the wedding I did spot him outside with Marcia Gay Harden (Grace Trevelyan Grey) and Arielle Kebbell (Gia) during a break. I shared with him about the tight security surrounding the filming during those days and how it was funny that we have photos from both our views.
Thank you to Andrew for his time and generously to his fans.
Andrew signed a few photos for fans and you can enter to win one by sending an email with our full name and address to fiftywins@gmail.com. End date is October 1st and I will send them out then.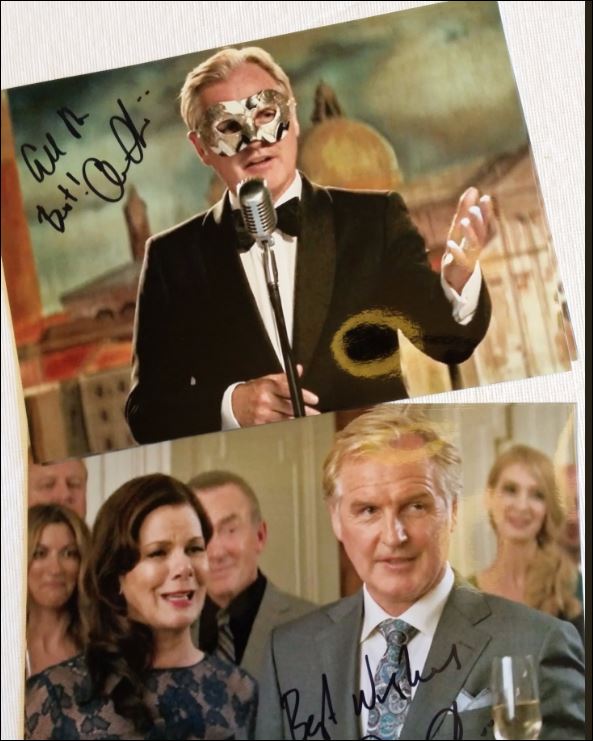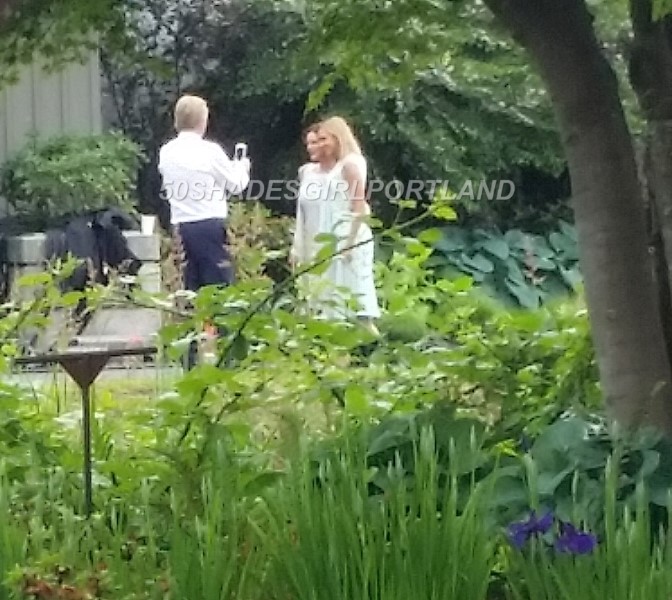 © 2017, 50SHADESGIRLPORTLAND . All rights reserved. All information and materials contained on this website including text, photos, and logs are for the exclusive property of 50shadesgirlportland.com. Content cannot be reproduced, distributed, transmitted, displayed or published without consent from the author of the website.