FS DARKER BOOK LOCATION: Fairmont Olympic Hotel Seattle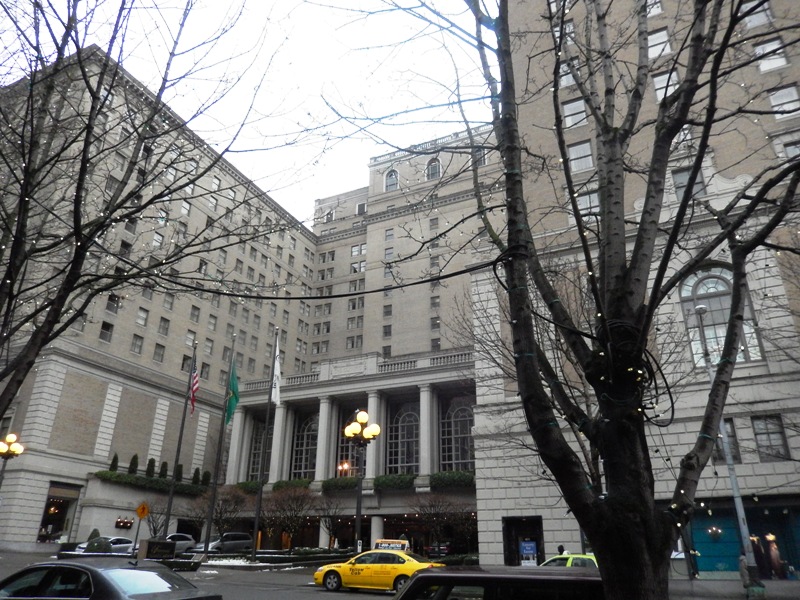 The Fairmont Olympic Hotel in Seattle is part of the Fairmont group of national hotels. The Fairmont Vancouver is also used in the Fifty Shades of Grey filming as a stand in for The Heathman in Portland. Both of these hotels stand grandly on a complete block of the cities downtown area. The Fairmont Olympic Hotel is where Ana and Christian stay overnight after his residence is broken into. They have to leave quickly in the night and arrive at the hotel during the early morning hours.
"Christian pulls into the impressive, leafy driveway of the Fairmont Olympic Hotel and parks near the front door, beside a quaint stone fountain."
"As I stand beside him at the reception desk, I feel utterly ridiculous."
There is one fun character in the book at the Fairmont which is supposedly put in purposely by E. L. James. "I glance briefly around the impressive, sumptuous lobby full of overstuffed chairs, deserted save for a dark-haired woman sitting on a cozy sofa, feeding tidbits to her Westie."
This is also the hotel suite shower where Ana and Christian exchange their loving words. "I know. I know how you fell about me." He gazes down at me, his eyes wide and panicked, and all we can hear is the steady stream of water as it flows over us in the shower. "You love me," I whisper. His eyes widen further and his mouth opens. He takes a huge breath, as if winded. He looks tortured-vulnerable. "Yes," he whispers. "I do."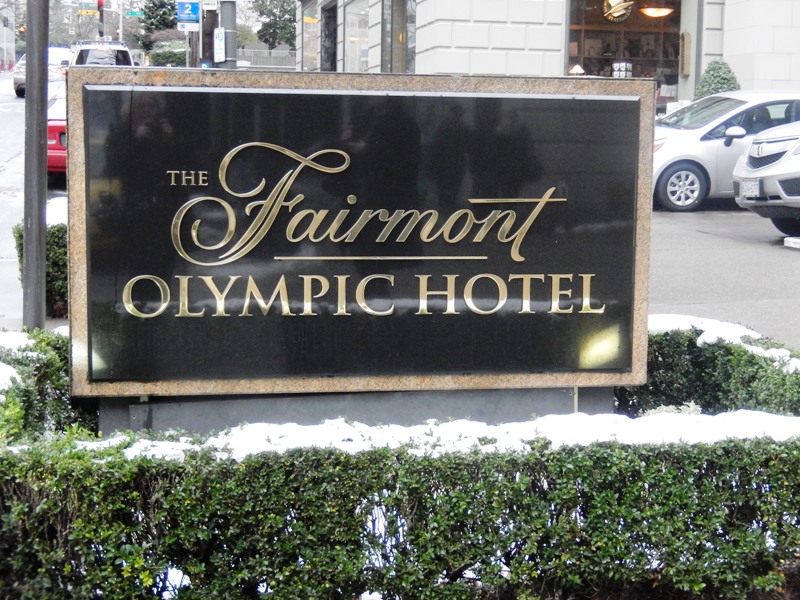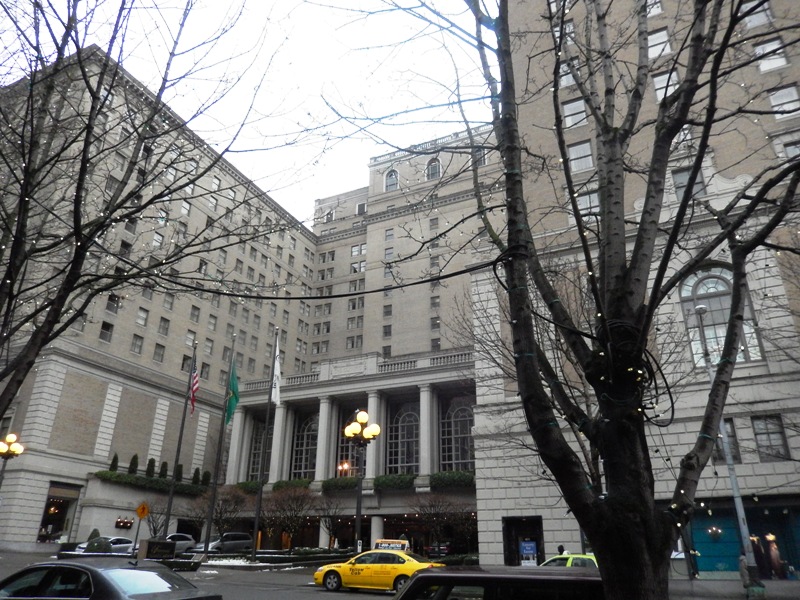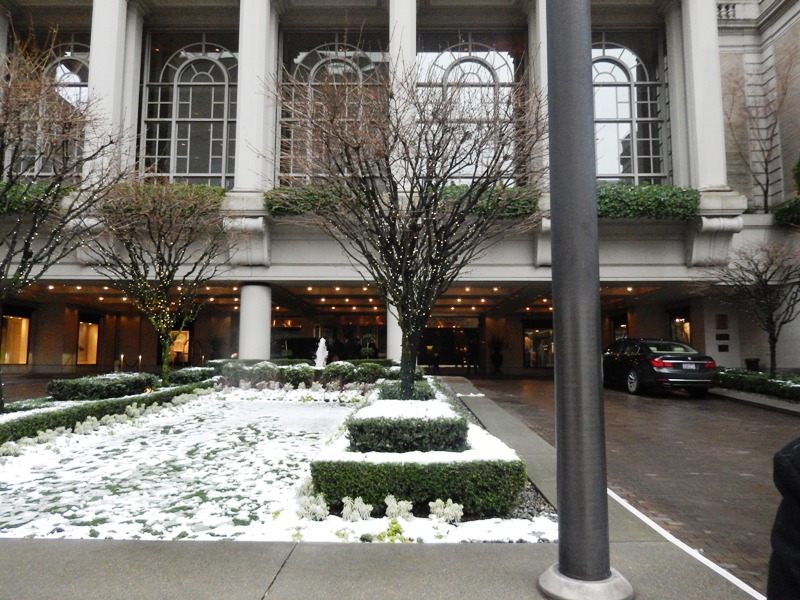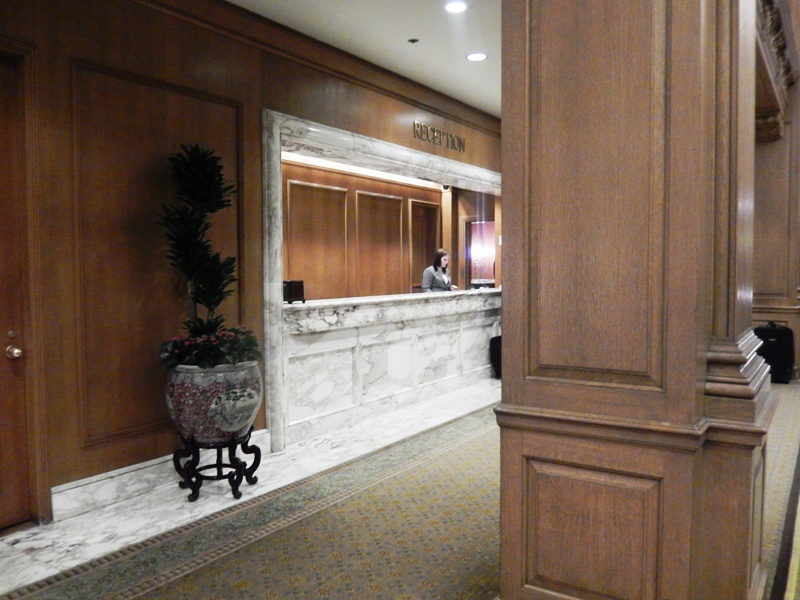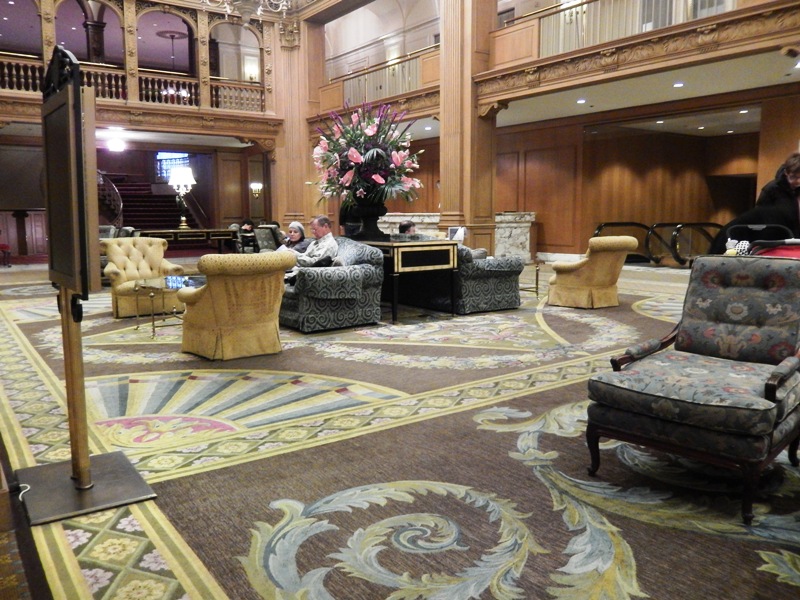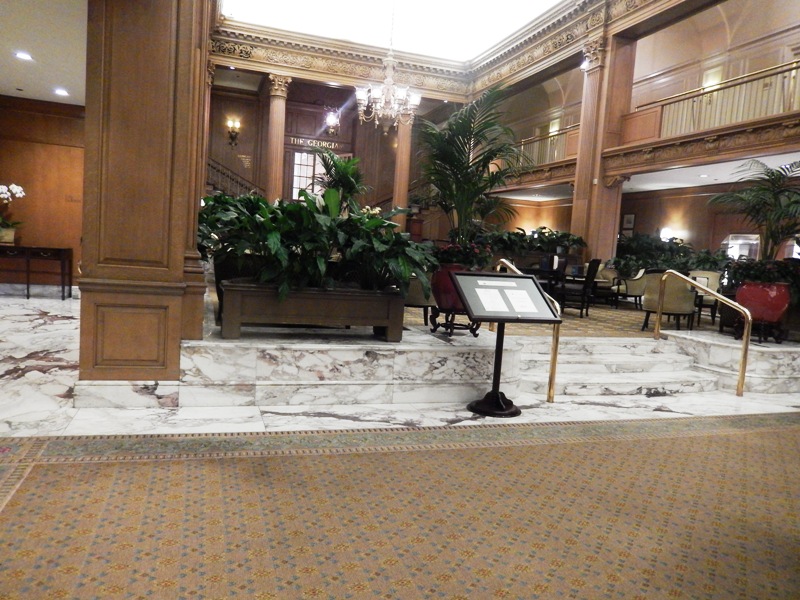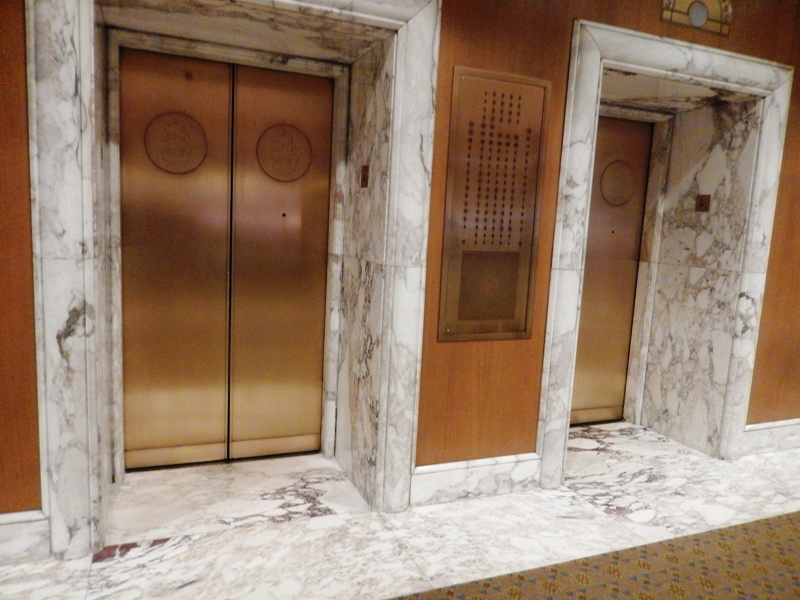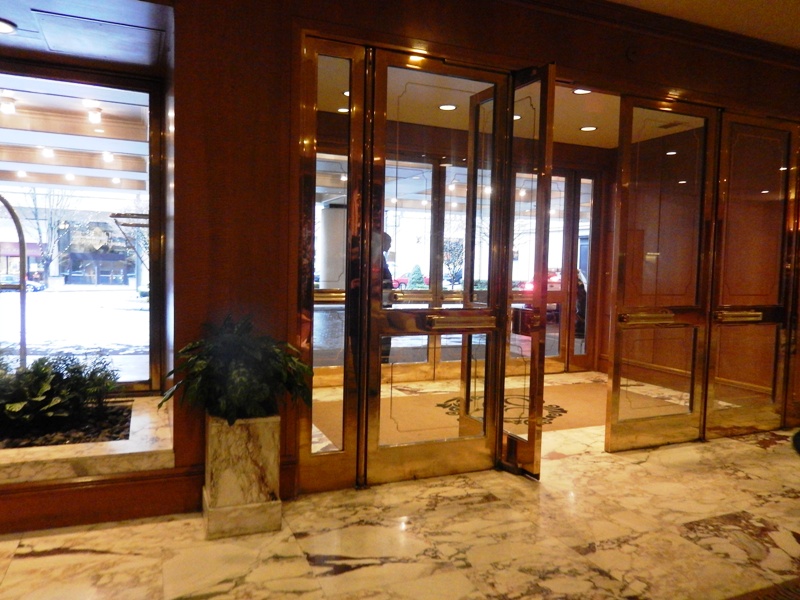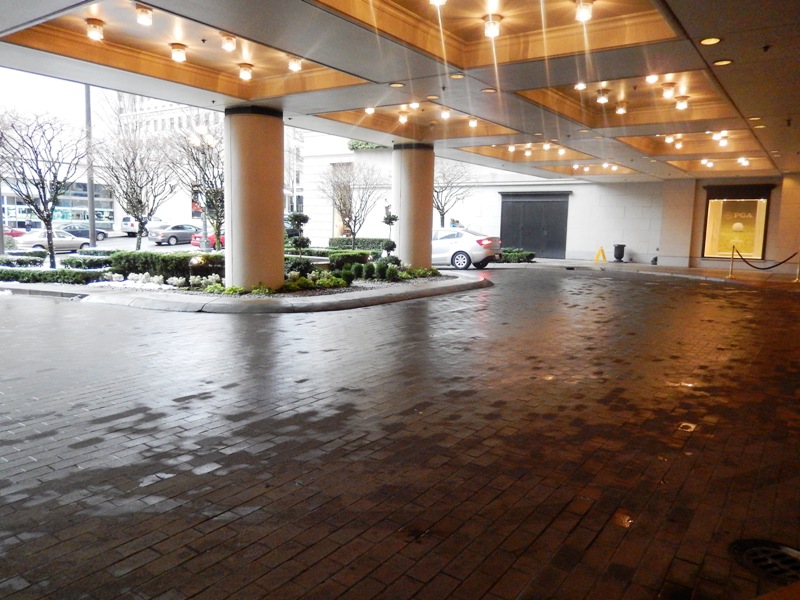 © 2014 – 2017, 50SHADESGIRLPORTLAND . All rights reserved. All information and materials contained on this website including text, photos, and logs are for the exclusive property of 50shadesgirlportland.com. Content cannot be reproduced, distributed, transmitted, displayed or published without consent from the author of the website.