FIFTY SHADES FIRST ON TODAY FAN EVENT FEB 6TH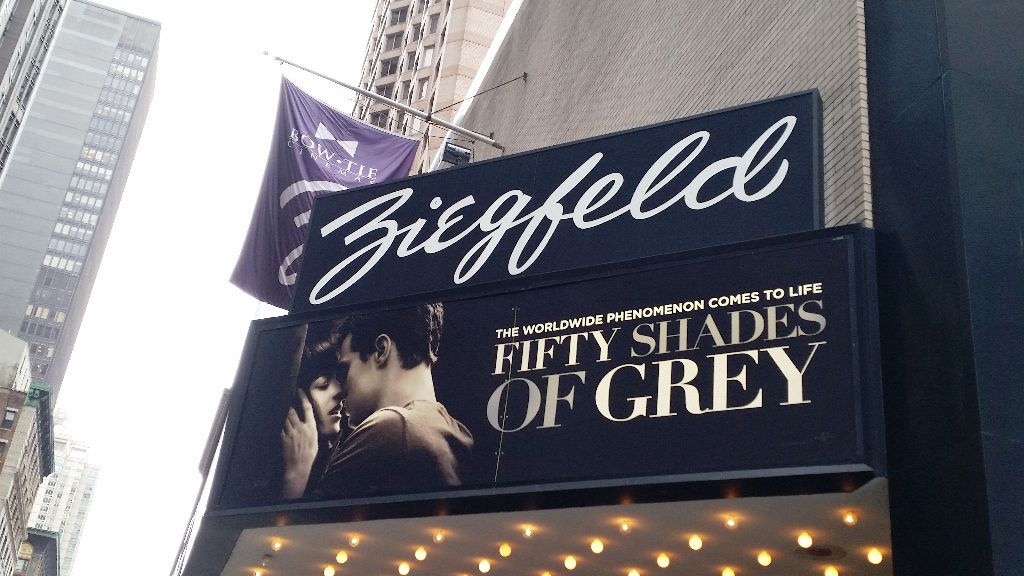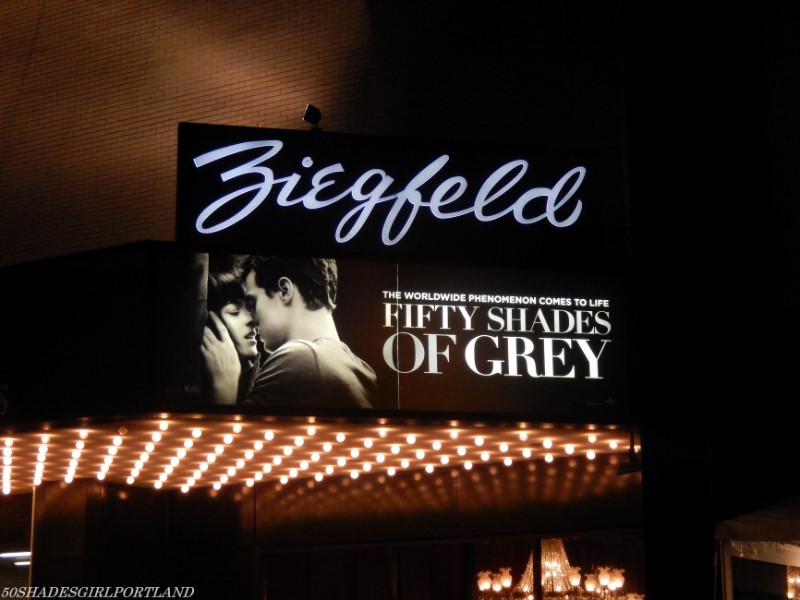 The Fifty Shades First on Today Fan Event took place on Friday February 6th in NYC.  I flew to NYC from Portland on Wednesday to give myself a day to see NYC. Friday morning started off early with an arrival time of 5:00 am at the Ziegfeld Theater. There was a line when we arrived and we were able to join in and enter pretty quickly. They were set up with ticket distribution to us all which included a black velvet pouch with a key to the Red Room inclosed. Our tickets also included assigned seats in the theater. As we walked down the carpet there were posters up everywhere. They also had people in gray pants/vests greeting us with trays of drinks. We were able to stop for photos along the way and then moved on into the theater lobby. We had another check in there for security, but we were able to keep our phones and cameras. After passing through the doors we were ushered up a level to the main theater entrance. When we arrived there we were again greeted with drinks and food. They had an assortment of finger foods, coffee, popcorn and drinks all being served by gray clothed servers. We were urged to get to our seats and then come back for goodies. The theater was huge inside with a capacity of at least 1000 fans. There was a lower section which was for the assigned seat people. Behind us was another huge seating area. Both areas were filling quickly as fans arrived. We were seated pretty far back and went up front to take some photos while they were setting up for the Today Show broadcast.
While we were waiting I glanced behind me and was surprised to see Eloise Mumford arriving with two other people. She took an aisle seat in the row right behind us. I mentioned it to the fans next to us and then went around to see if I could get her autograph or photo. I was lucky and got both. She was so beautiful, just as she is in the movie. The news that she was there quickly spread and fans starting approaching her. She was gracious to everyone. When the cast starting arriving I think she was surprised at the fans reaction as I noticed her saying "wow" a few times to her friends.
The Today show people came first including Carson Daily and they took their seats up in the front area. Then came Sam Taylor Johnson, E L James and lastly Dakota and Jamie. They arrived walking down outside the aisle to our right. As soon as they were spotted everyone's cameras went up making it a bit tough to get photos. We did get some photos and I managed to get some pretty good videos of them when they were talking on the Today Show. After the first segment for the show they all left and the movie started.
After the movie I left to the lobby. When I was coming back I came down a different entrance and stopped short when I saw ahead of me Dakota, Sam and Erika and Jamie together talking. They were surrounded by a few other people so I backed myself against the wall and just listened and watch them before they entered back into the theater. It was about 10 minutes long. That was the closest I was able to be to Jamie/Dakota. I was close enough to hear their conversation and Jamie was joking with Erika at the time.
They all entered back into the theater for another segment of the Today Show. After that was over they all filed back out of the theater. We were told that we could they were doing another movie screening at 11 30 am and we could re enter the theater if we wanted to see it again that morning.  I later discovered that the press had been present on the carpet that morning for photos etc. They also did an interview with Jamie and Dakota for the Today Show while we watched the movie. After the movie I was a bit overwhelmed emotionally and it took a while to process it all. We were off for some lunch.
Later on Friday Universal released information for obtaining tickets for another press screening Friday night that was open to anyone who wanted to attend. You just had to respond to their email to get tickets. I made a quick decision to go and met other fans there. This time thanks to E, I was in the 4th row of seats and got a great close up of the movie. I think this was the best time I have had watching it because I was surrounded by the fans and we could sit back and enjoy it all.
Here are some pics from the day and more are in the Photo Gallery.
I have not included names to protect peoples privacy.