Fifty Shades Freed Costumes Shared at Universal City Walk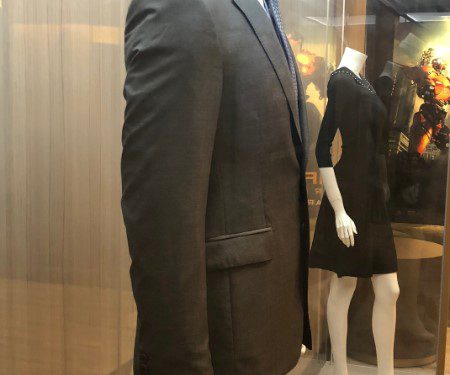 Thank you to Julie @joolzy71 for getting over to the Universal City Walk Theater in LA and taking photos to share of these two beautiful costume pieces.
Jamie Dornan wore this suit on this first day on location filming at SIP with Dakota for Fifty Shades Freed. Dakota wears this new collared black dress in Fifty Shades Freed at SIP in her office.