Fifty Shades Freed Honeymoon Yacht Malahne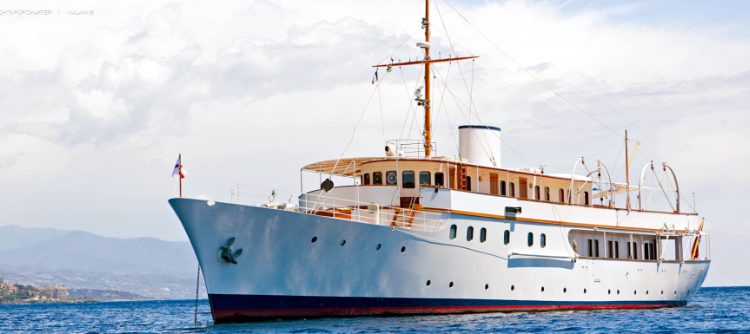 Fifty Shades Freed takes us to the beautiful south of France for Christian and Ana's honeymoon. In the book they cruise around the Mediterranean in a yacht called The Fair Lady. In the Fifty Shades Freed movie the yacht they used has the beautiful name Malahne. The filming took place off the coast of southern France near Nice. They did a lot of filming with Christian and Ana jet skiing near and around the yacht after they leave Paloma Beach.
During a chat with Fifty Shades Darker/Freed Production Designer Nelson Coates he revealed to me that the scenes inside of the yacht were filmed in studio in Vancouver BC, before leaving for France. He also shared that they had reserved several yachts for the filming before leaving Vancouver BC. Because of high demand and logistics the yachts reserved soon were not available when it got closer to the actual filming in France. Meanwhile he was designing and building a set in Vancouver for the interior filming. He mentioned that he was fortunate that the interiors he had designed did match up with the Malahne which was the yacht used in France. 
Here is more about the yacht in Freed from their website:
Malahne Yacht Charter
Meticulously restored by the UK's Pendennis Shipyard, in a project led by Edmiston, MALAHNE offers you the chance to experience glorious and quite unique Art Deco style and elegance across her beautiful interior and decks. Adding to her undoubted classic yacht charm, MALAHNE is thoroughly modern in all the right ways, updated with every luxury of modern life.
Delivered in 1937 by Camper and Nicholsons to businessman and renowned yachtsman, William Lawrence Stephenson, MALAHNE roamed the globe before serving in World War II, participating in the evacuation of Dunkirk, France.
Later, MALAHNE was owned  by film producer Sam Spiegel and became one of Hollywood's and the world's most famous yachts. She served as the production headquarters for the making of Lawrence of Arabia and also hosted Hollywood stars such as Elizabeth Taylor, Grace Kelly, Frank Sinatra, Kirk Douglas and Jack Nicholson.
Her stunning period interior is by Guy Oliver, who previously styled the staterooms at 10 Downing Street. The interior has a blend of prints and solids, soft-to-the-touch materials and striking woods. Grand bathrooms with tubs, writing desks and cosy seating areas create an elegant and captivating interior where her 10 guests will experience unmatched onboard splendour and old-school sophistication.
You can read more at their website here.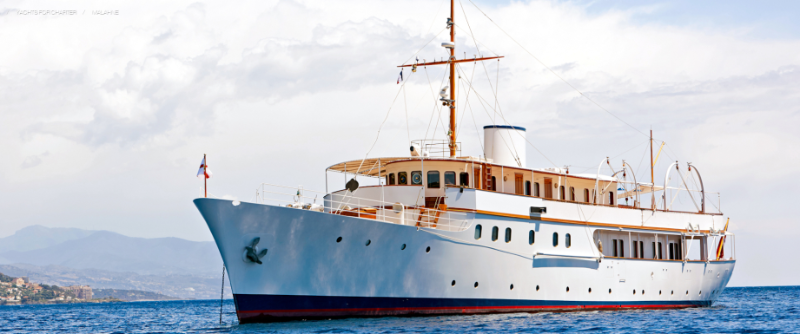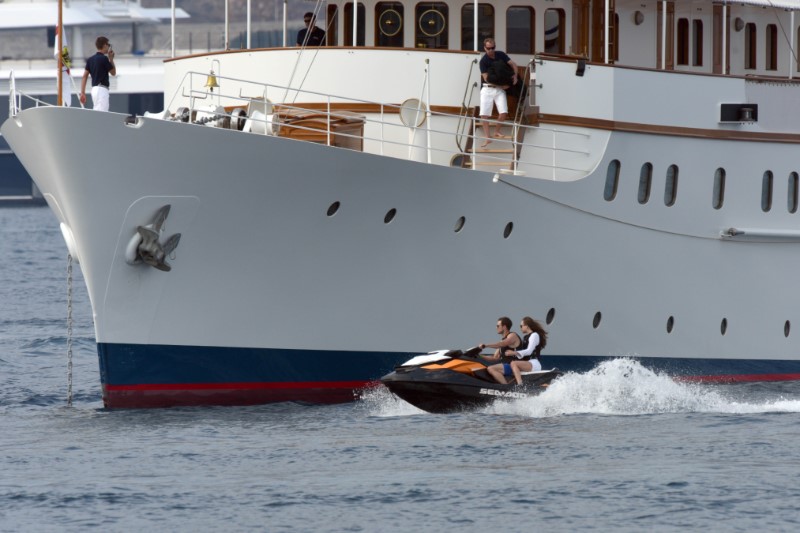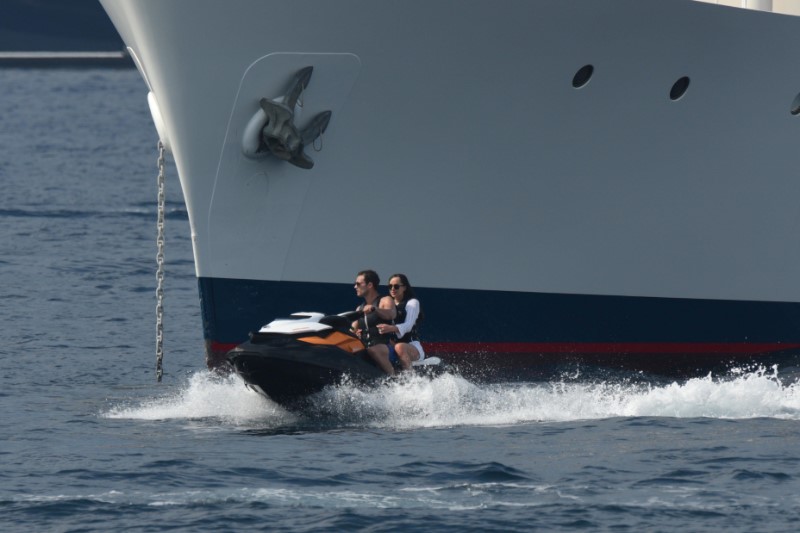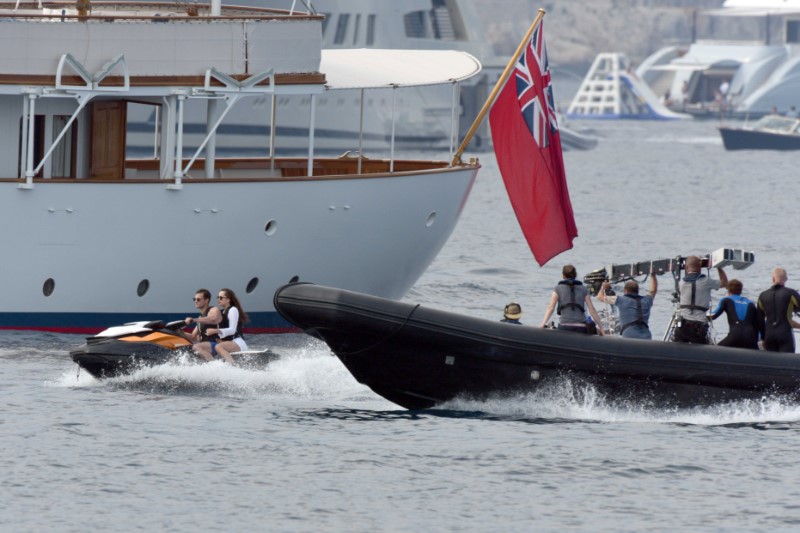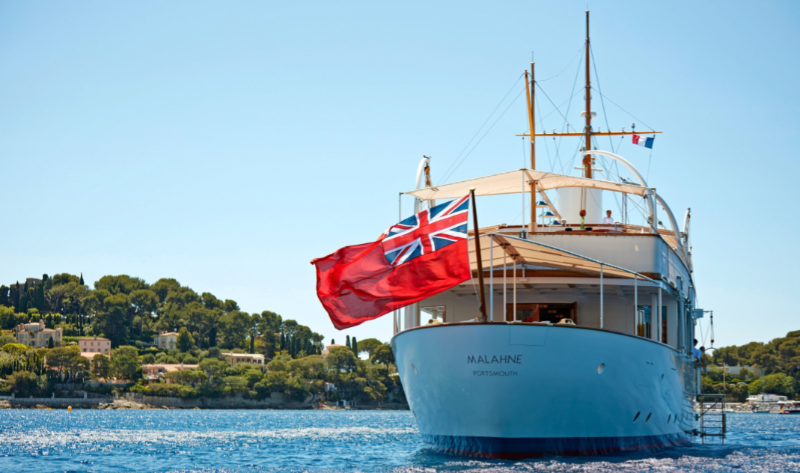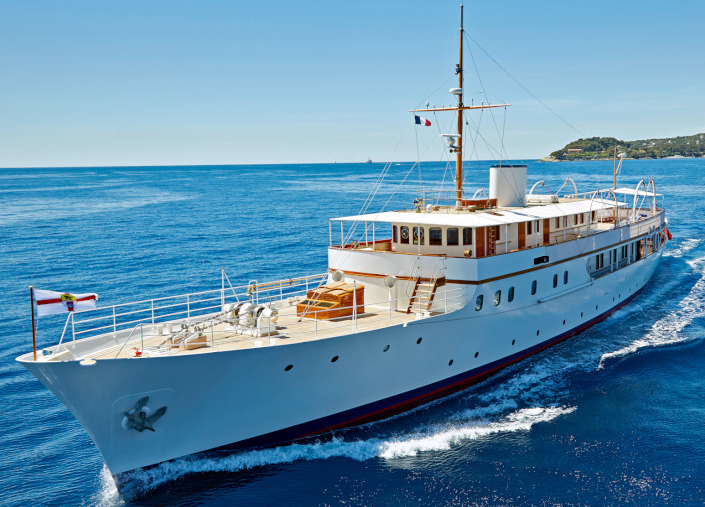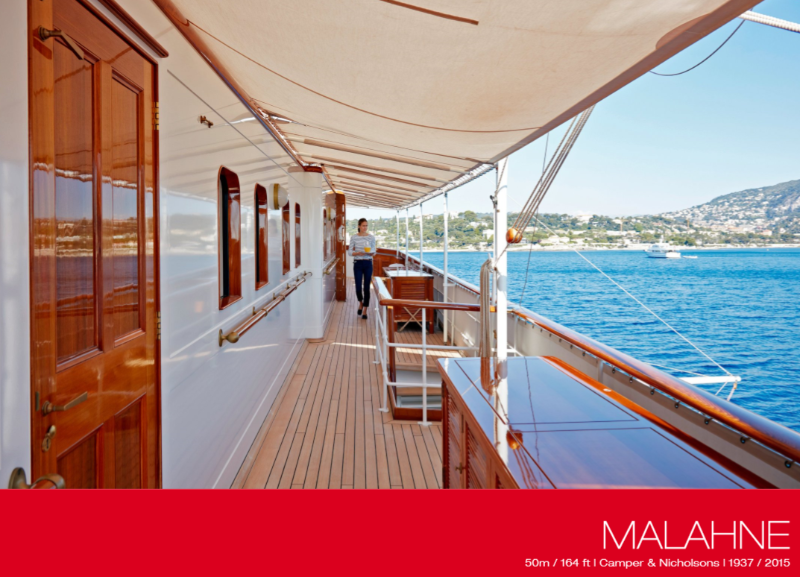 These pictures are from the website Thegreysapartment.com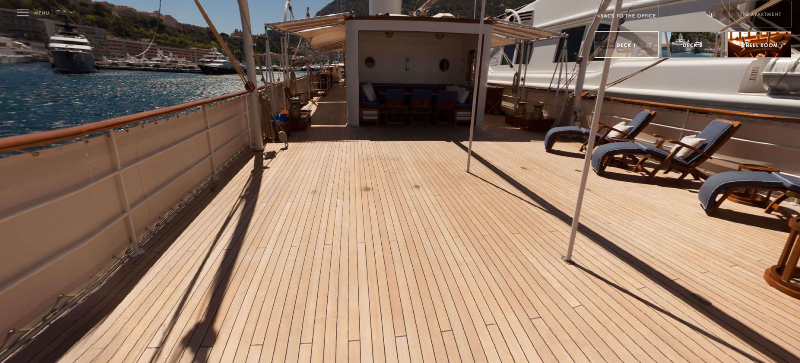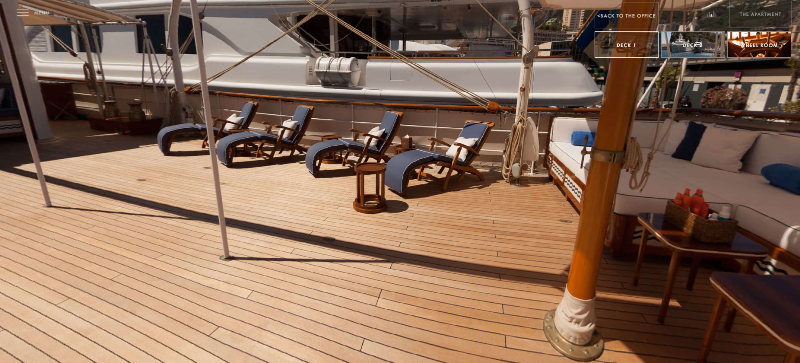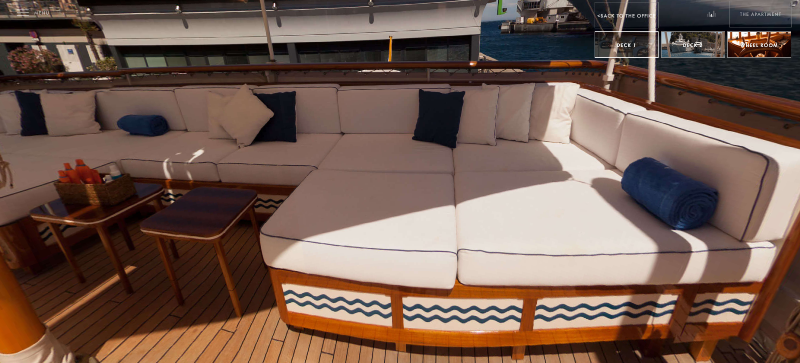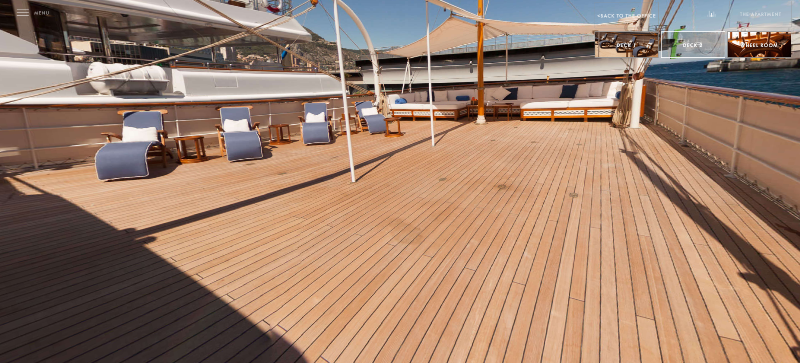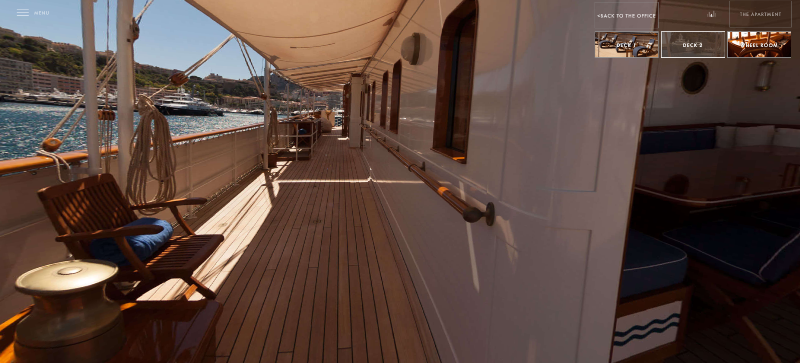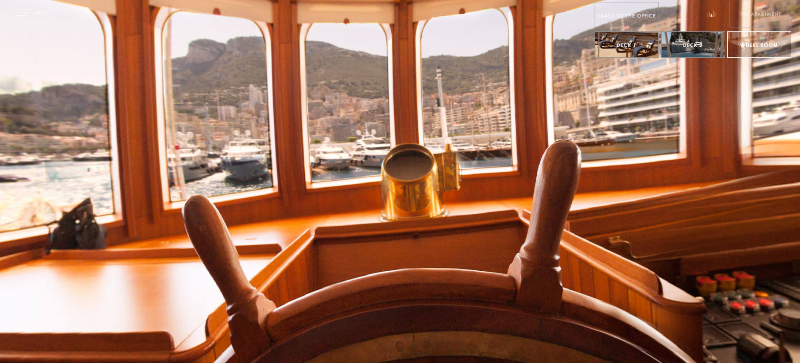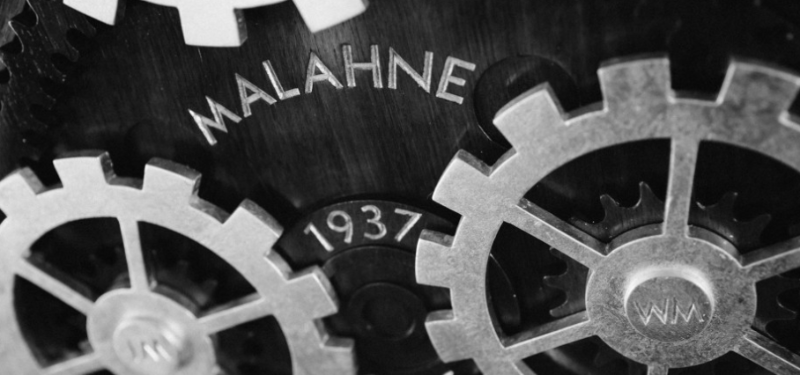 Thank you to Nelson Coates.