Fifty Shades Freed Paris Location Bristrot Corse Restaurant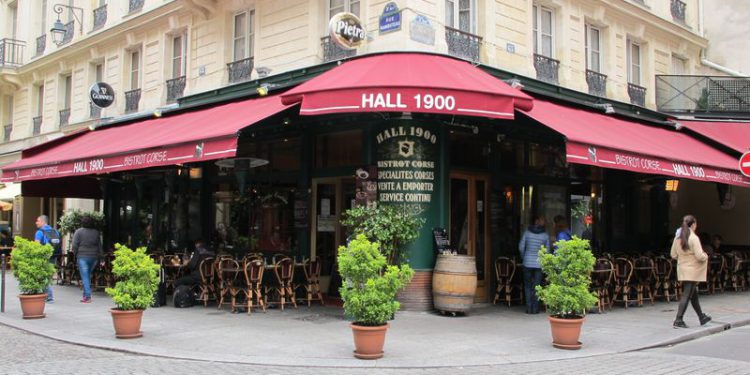 Fifty Shades Freed spent several days filming in Paris for the beautiful honeymoon scenes. One of these locations was a small Paris restaurant Bristrot Corse Restaurant. They filmed the scene at night and brought in their own "rain" for the scene. In Fifty Shades Freed we see Christian and Ana running across the road in the rain and sitting at one of the outside tables for dinner. The cutest part is when Ana takes off her shoe and pours out the water.
The restaurant is located at 64 Rue Rambuteau, 75003 Paris, France.
My friend Julie was recently in Paris and was able to visit the restaurant and shared her photos.
From Fifty Shades Freed Behind the Scenes Video: