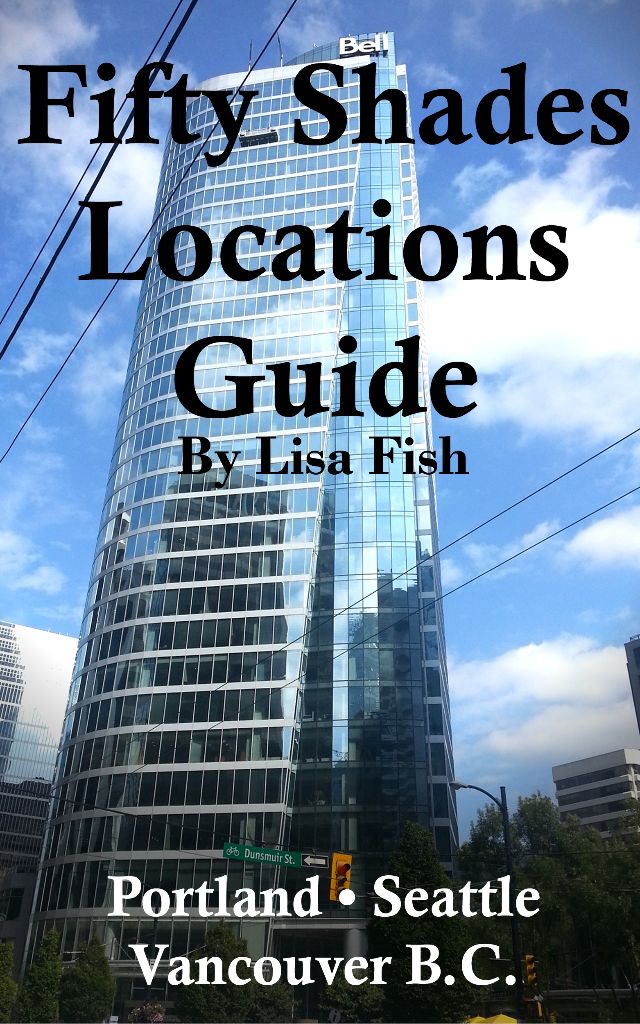 Fifty Shades Locations Guide shows you most of  the addresses and locations from the three Fifty Shades of Grey books. It also gives you all the available information for the movie filming sites in Vancouver B.C. You can also link to a google map for each city which will show you exactly the location for book and film locations. There is new information and tips for Vancouver BC included.
The Fifty Shades of Grey trilogy is set in the beautiful Pacific Northwest cities of Portland, Oregon, and Seattle, Washington.  When Universal made the first movie, filming was primarily done in Vancouver B.C., with secondary scenery filmed in Seattle, Washington.  This book takes you to locations in all three cities, visiting sites from the story and movie filming.  It leads you to real life and fictional places from the story, and their movie-magic stand-ins.  I hope you have a fun time visiting the places featured in the books, and seeing how they became new locations for the movie.
The book is available on Amazon.com in any country. It is only available as an Ebook so that you can download it to your phone or tablet to take with you when visiting the cities. You can order from Amazon.com or the Amazon in your country.
© 2015, 50SHADESGIRLPORTLAND . All rights reserved. All information and materials contained on this website including text, photos, and logs are for the exclusive property of 50shadesgirlportland.com. Content cannot be reproduced, distributed, transmitted, displayed or published without consent from the author of the website.