Fifty Shades of Gin at the Marble Bar Heathman Portland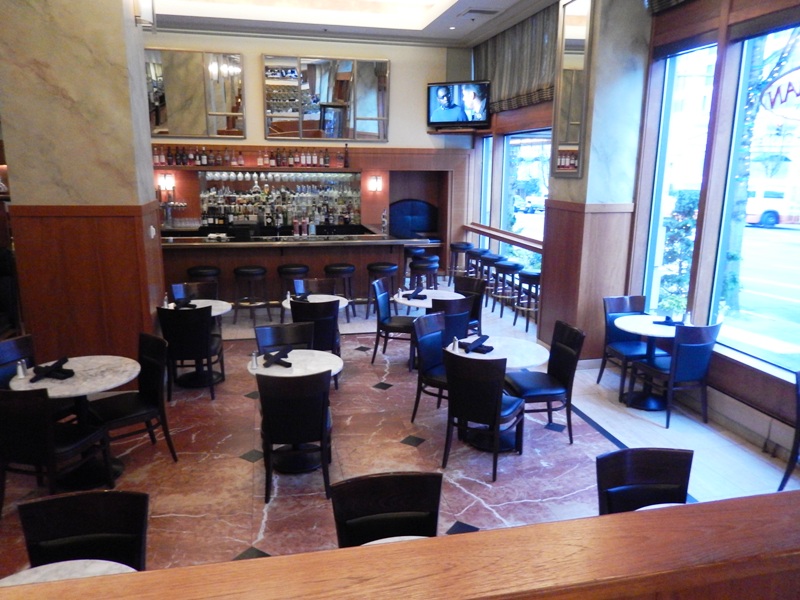 The Heathman Marble Bar is located on the main floor of the hotel adjacent to the restaurant. When I visited the bar a bartender was telling me the history of their drink Fifty Shades of Gin. He graciously let me video him as he was telling me its history.
Anna and Christian meet up at the Marble Bar in Fifty Shades of Grey before going up stairs to a private dining room for dinner. She enters as he is standing by the bar, turns and notices her.
"I head into the hotel. Christian is leaning casually against the bar, drinking a glass of white wine. I sigh. I stand for a few seconds in the entrance of the bar, gazing at him, admiring the view. He glances, nervously I think, toward the entrance and stills when he sees me. He walks gracefully over to meet me."
"Taking my arm, he leads me to a secluded booth and signals for a waiter."