Fifty Shades of Grey Bicycle Scene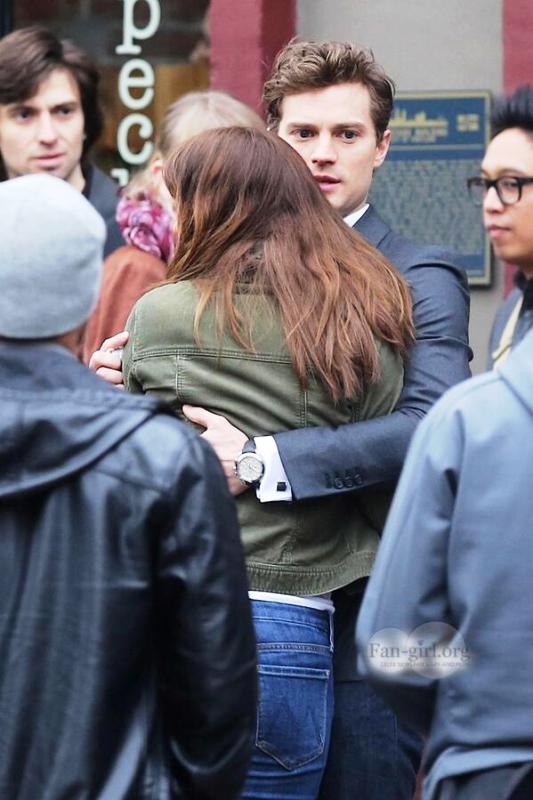 Filming continued today in the Gaslight area of Vancouver BC. It was clear that they were filming the part from the book where Christian saves Ana from a crash with a bicycle racing by. It happens on a street corner when they are returning to The Heathman from the coffee house. I just did a video walking through the corner here in Portland. The Vancouver corner looks a bit different with cobblestone streets and sidewalks. There are also the tall gaslight lampposts. The filming crew did errect some scrim screens to try and block the photographers, but they were able to get some pretty amazing shots. There is even a video of the filming as it was happening. I think the two actors are definitely warming up to each other and looked really good together. The filming is now on hiatus till January 7.
https://www.flickr.com/photos/49347467@N05/ This will take you to lots more onset photos.
Here are some photos that were taken today.