FS DARKER ANA'S APT 120 Powell St. MARCH 4 2/5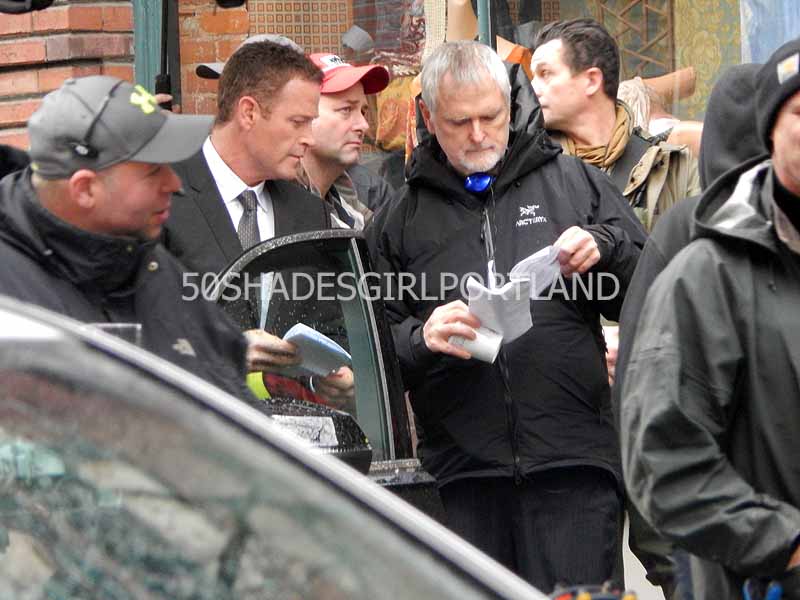 After filming the the first scene of the day with Jamie, Dakota and Max they quickly went on to film the next scene with Dakota and Max Martini. This scene started with Dakota standing in the entrance of her apartment and Max at the car. He goes to let her in the car and she stops at the curb. They have a few words and she then turns and walks away on the sidewalk. She also looked clearly upset. This was a quick scene and they did it several times. Here is the video of Dakota walking back after filming the scene.
Part 1
Part 2
Part 3
Part 4
Part 5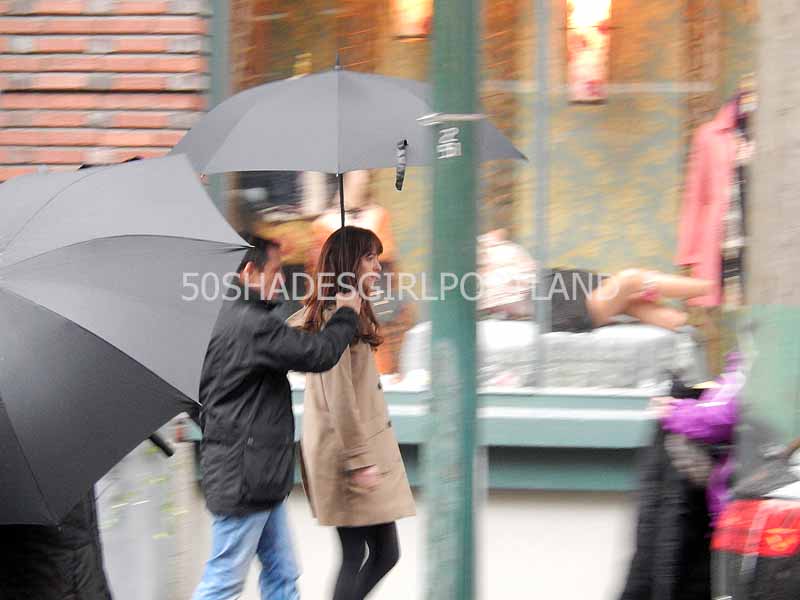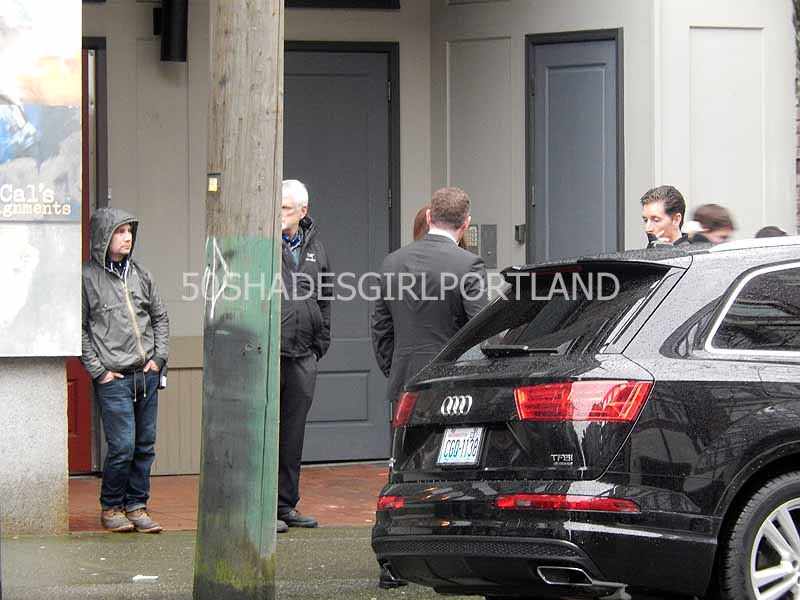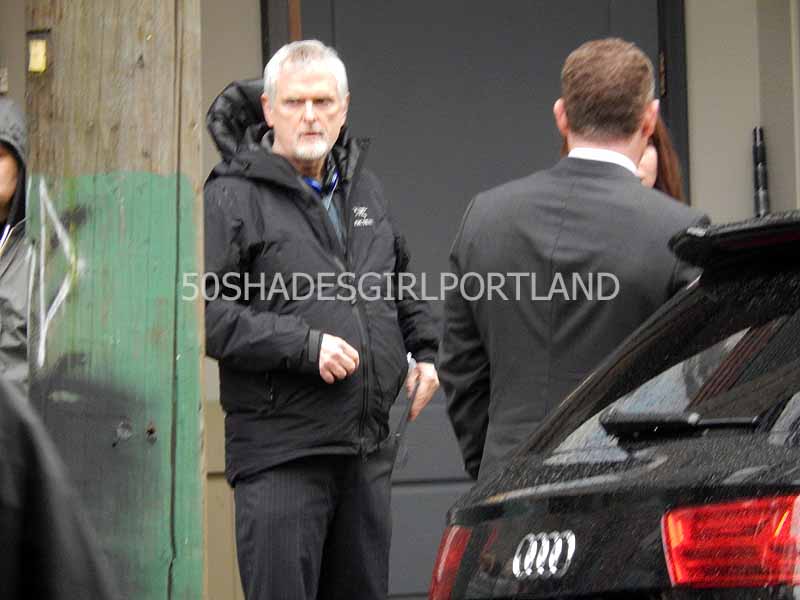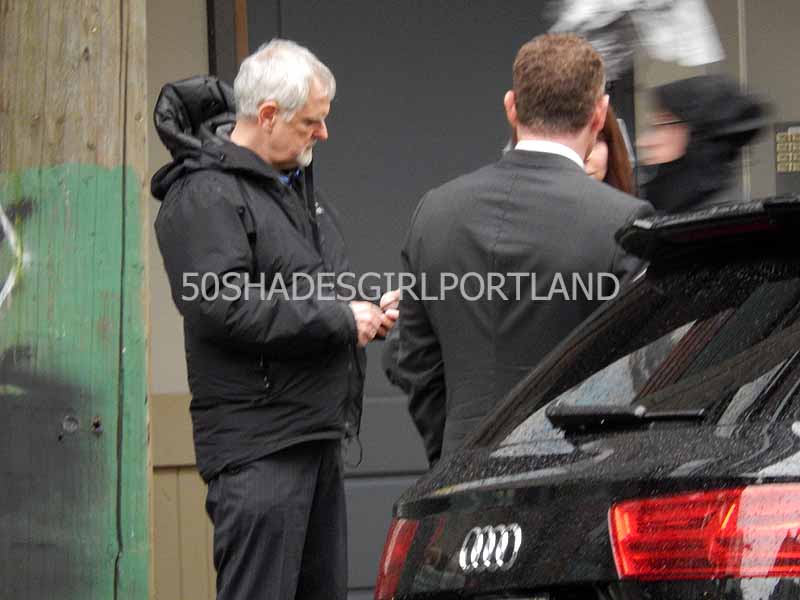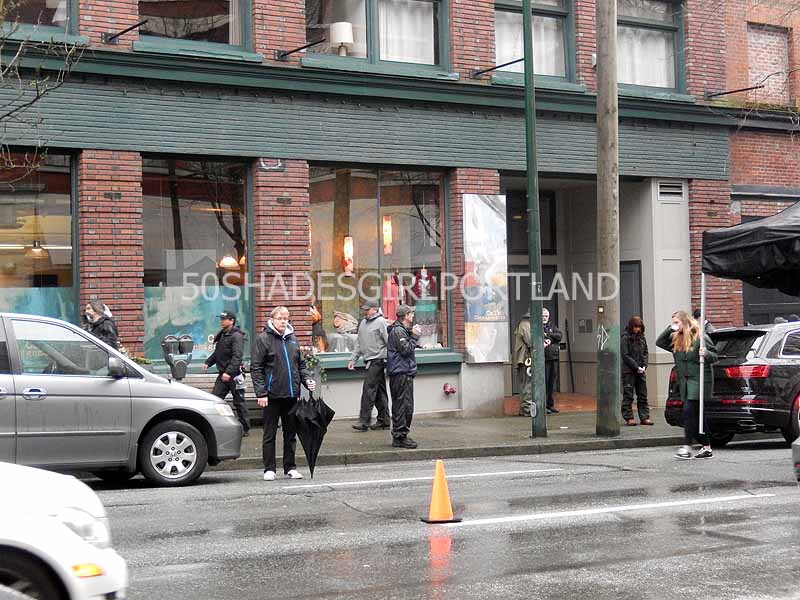 Right after this was completed the crew started shutting down everything and moving tents etc. At the time we thought it was a break and the fans scattered to get warm and dry at nearby coffee houses and restaurants. We later found out that Dakota and the crew had gone behind the apartment building and filmed a scene with her walking through the alley.  Once again looking very upset and tearful. I visited the alley after the filming was complete and took a few photos. Its a bit ironic that they filmed in the alley as I had been warned repeatedly to not go into the alleys in this area because of drugs and safety concerns.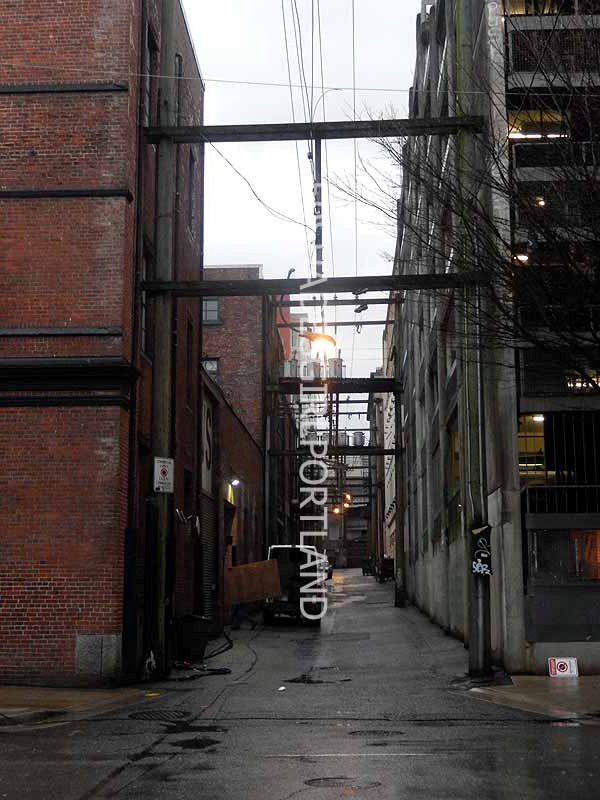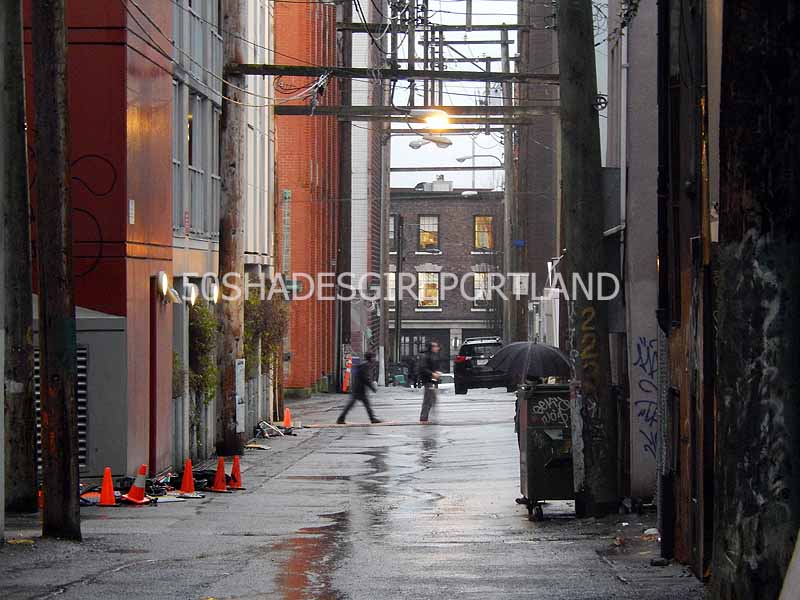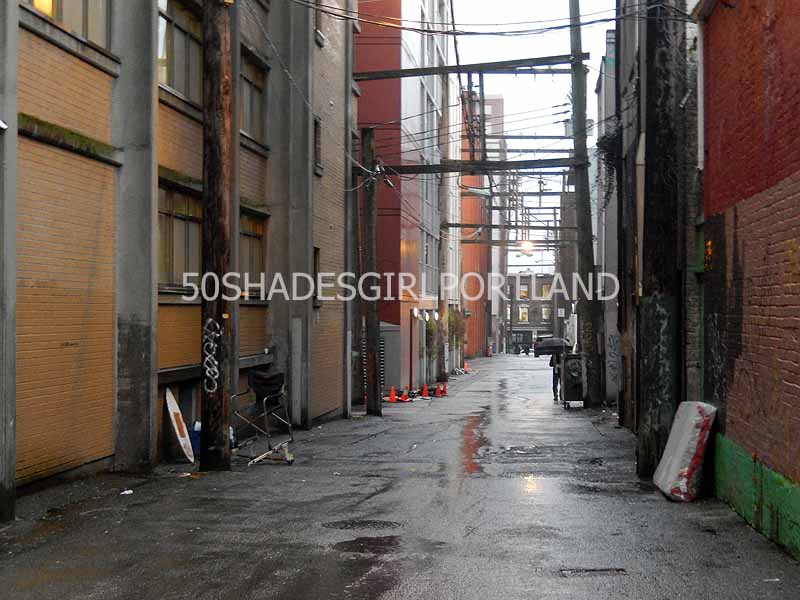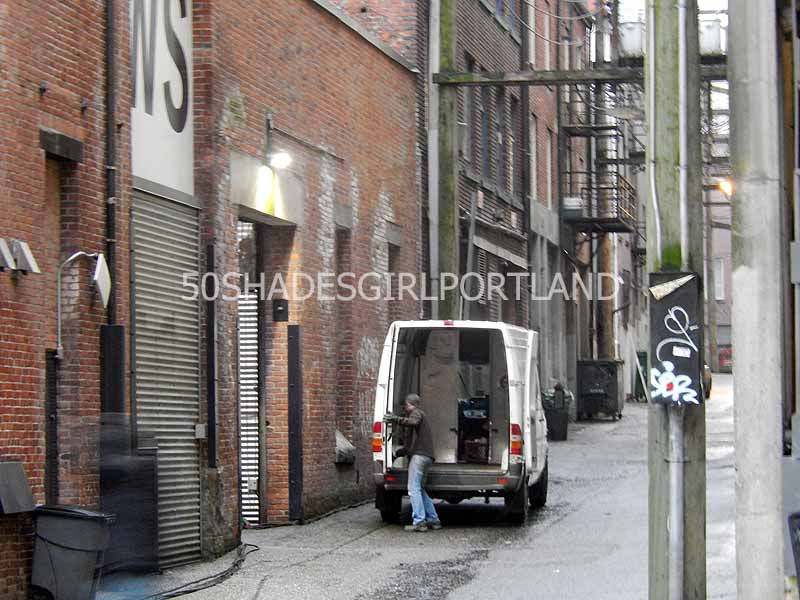 All information and materials contained on this website including text, photos, and logs are for the exclusive property of 50shadesgirlportland.com. Content cannot be reproduced, distributed, transmitted, displayed or published without consent from the author of the website.