FS DARKER ANA'S APT 120 Powell St. MARCH 4 4/5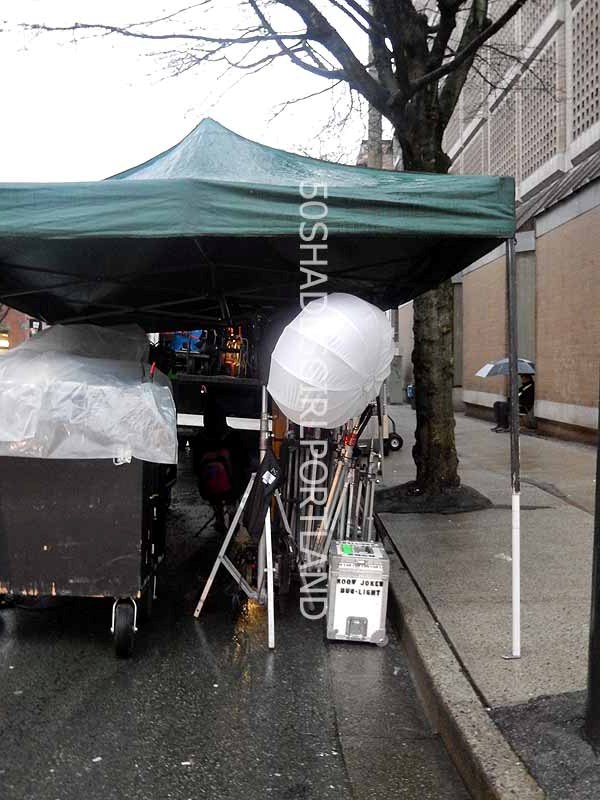 The last scene of the evening was done with Dakota and Bella as Leila. I think most all the fans had left by then, myself included. I was told it was a scene with Dakota as Ana looking out her apartment window and seeing Leila across the street. I was able to see some of the set up they had done for this with extra lighting put in along the sidewalk.  They also covered one of the large shop windows with boards and then covered the boards with various posters and notices for the Seattle area. When I first walked past these it caught my eye that the places mentioned were in Seattle. I am not sure how clearly these will be noticed in the movie, but they were very inventive with the materials. There were also several parked cars along the street with Washington state plates.
Here are some photos of the set up for the last scene and also more photos of the production crew and what they had set up along the streets around the apartment.
Part 1
Part 2
Part 3
Part 4
Part 5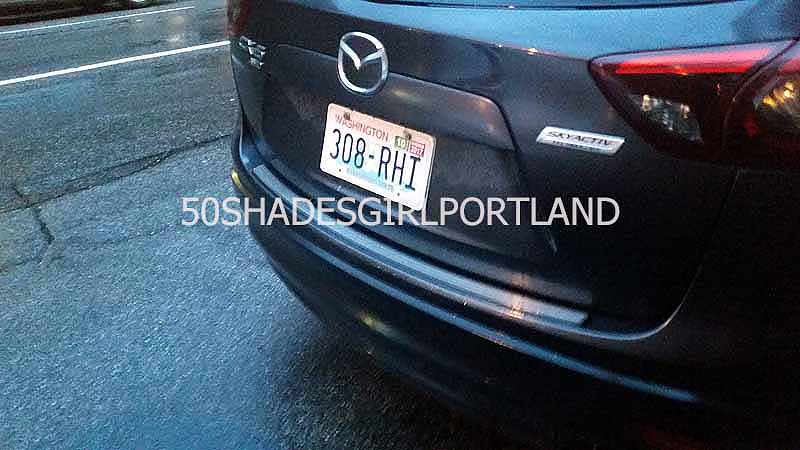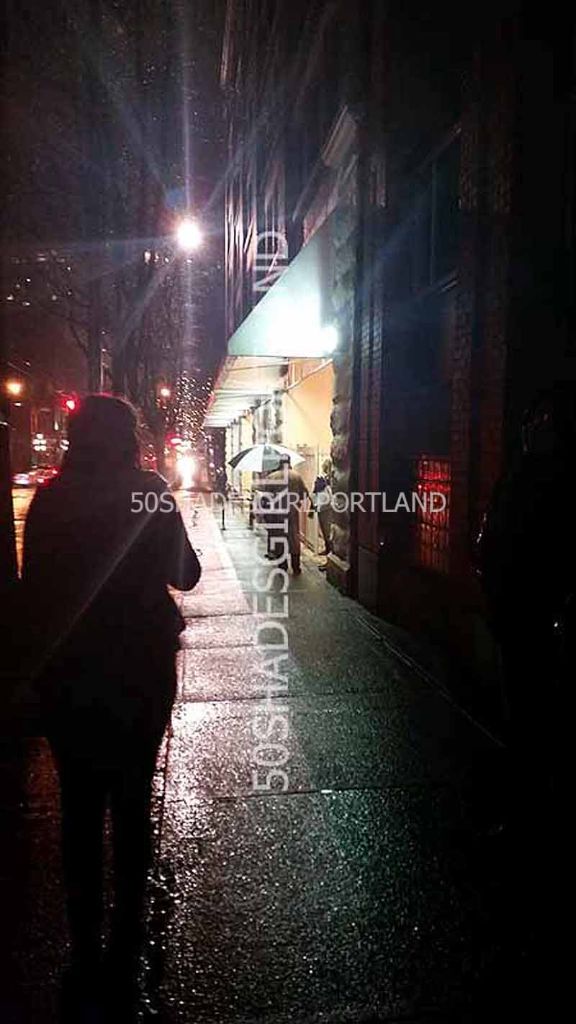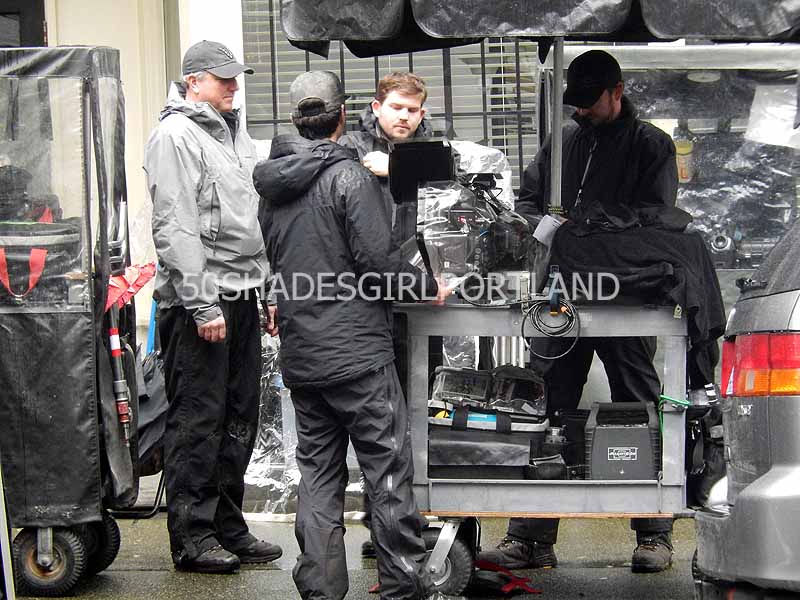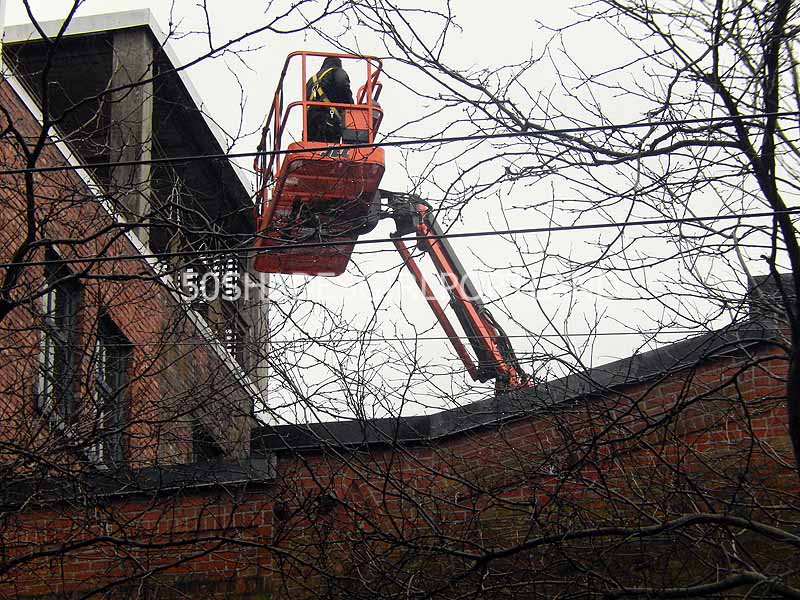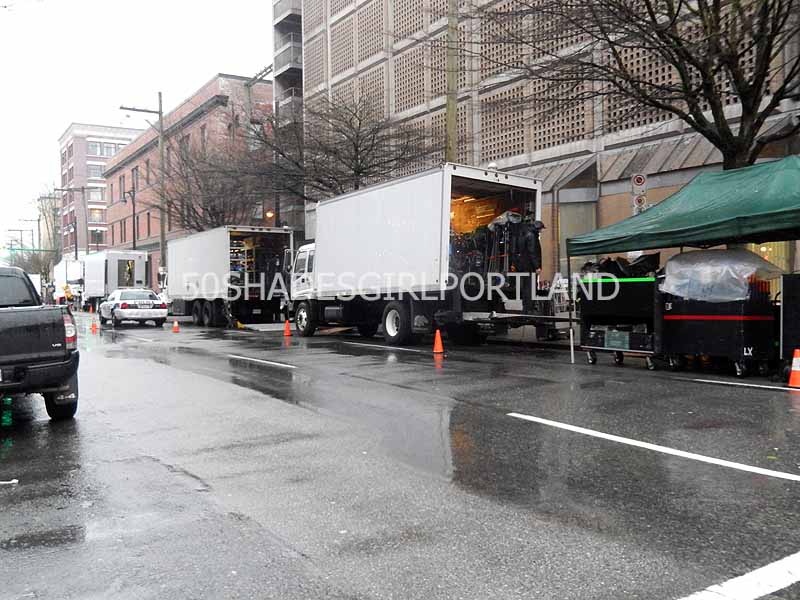 This is a type of light that they are often using indoors and out with the filming: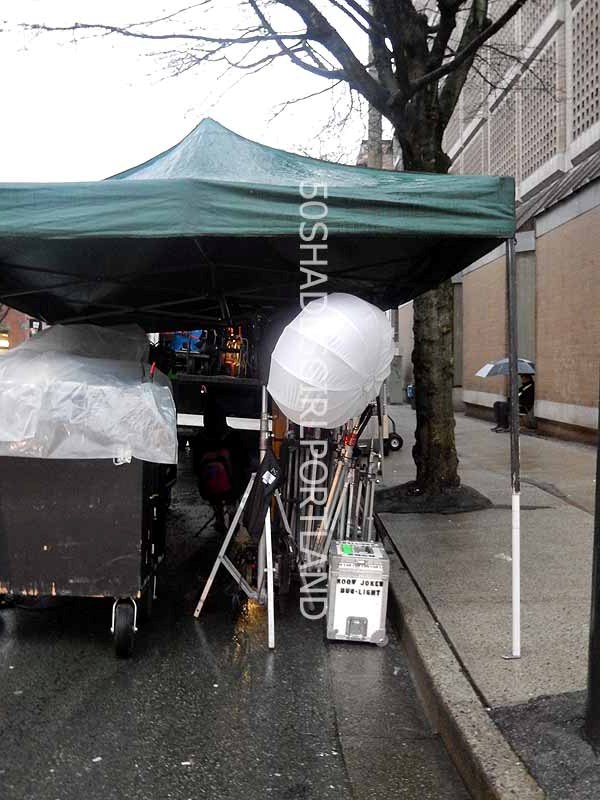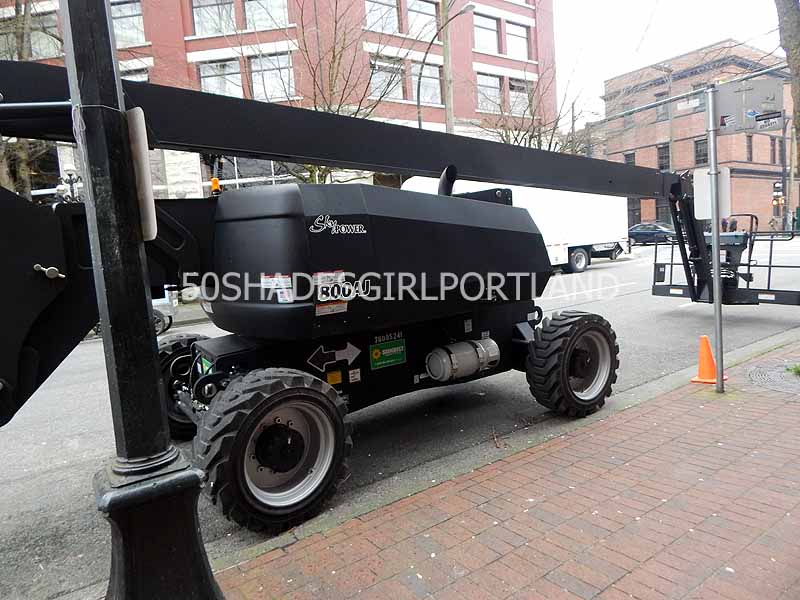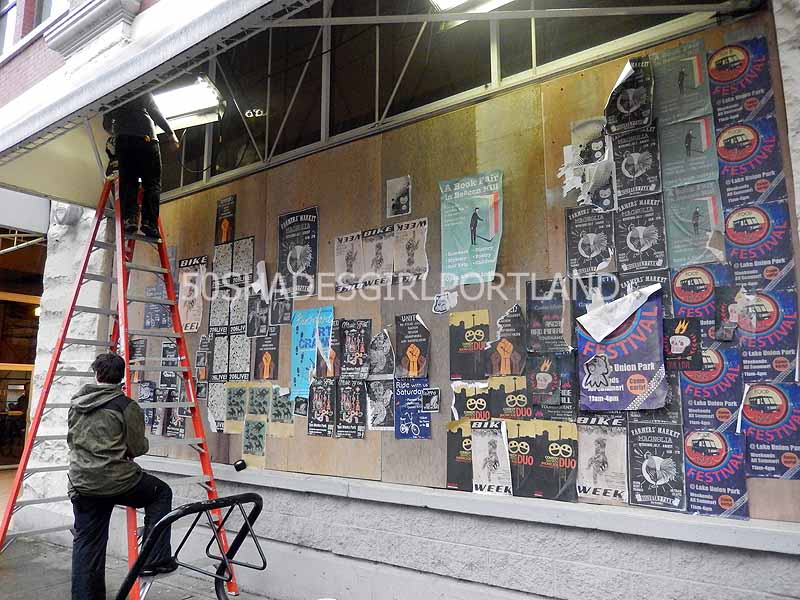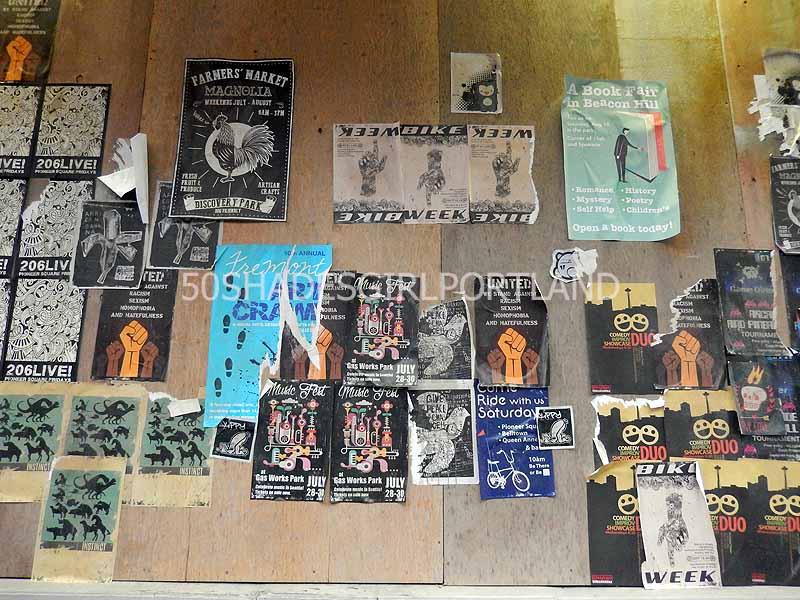 In case you already dont know, this nice gentleman is wearing whats called a utilikilt. Great for working.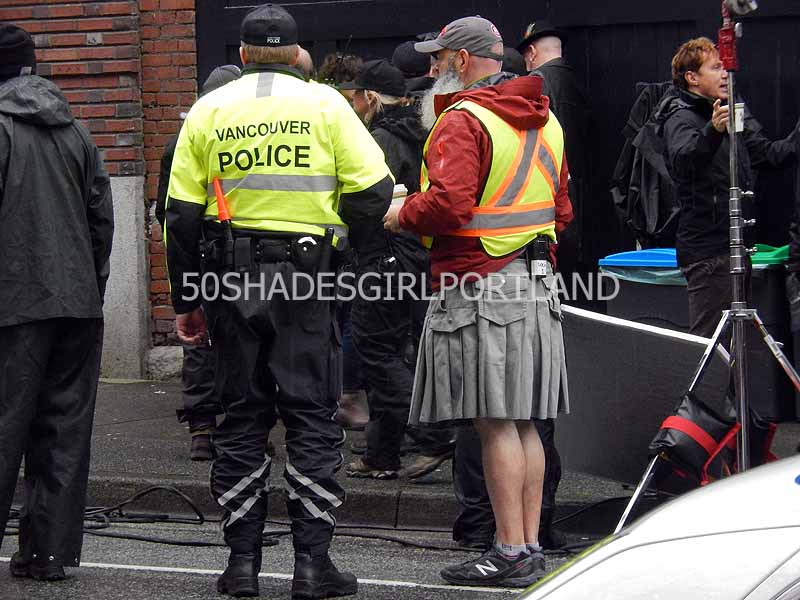 All information and materials contained on this website including text, photos, and logs are for the exclusive property of 50shadesgirlportland.com. Content cannot be reproduced, distributed, transmitted, displayed or published without consent from the author of the website.