FS DARKER FASHION: PART 3 ANA'S LIP COLORS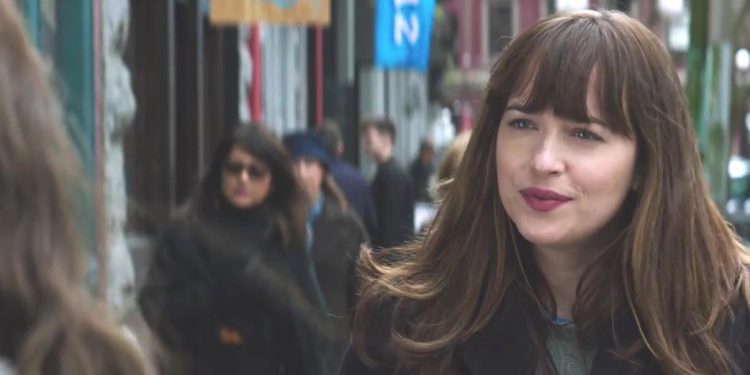 All the lip colors used for Ana in Darker were shared with Onscreenstyle.com and here they are:
Fifty Shades Darker Movie: All of Ana's Lipstick Colors FOUND!
The bad news? I am not able to tell you the shade of lipstick Ana (Dakota Johnson) used to trace Christian's (Jamie Dornan) pecs in that ridiculous scene in Fifty Shades Darker ("I can't remember that one as I didn't provide the lipstick, the props department did," on set Makeup Artist Evelyn Noraz explained).
The good news? I did get the scoop on the key colors the actress wore. Admit it, you know you were paying attention to that pout for most of the movie, too. In fact I was paying so much attention, that I said to my moviegoing pal way too many times, "How is her lipstick STILL ON?"
According to Evelyn, the reason she chose to really play up Dakota's lips and keep her eyes soft for the sequel was it helped reflect her character's arc. "Perhaps her makeup choices evolve as she gains more confidence in herself and what she wants!" Evelyn told me in an interview. "The lipstain she wears throughout the movie, in various intensity, is flirtatious and sexy but still soft youthful and somewhat innocent— a mixture of what Anastasia is at this point in the story."
Thanks to the makeup master, Ana's lip shades, in all their berrrylicious glory, are identified below!

ANA'S BERRY-COLOR LIPS (SEEN THROUGHOUT A MAJORITY OF FSD):
Ilia Tinted Lip Conditioner in "Arabian Knights" ("Goes on like a stain and can be subtle or vibrant — the best," Evelyn wrote recently on her Instagram page)

ANA'S MASQUERADE BALL OXBLOOD LIPS:
1. For most of these scenes, Dakota wore MAC Lip Pecil in "Burgundy" all over her lips with Glossier's Generation G lip color in "Jam" layered on top
2. For the kissing parts, Evelyn used the bulletproof and very pigmented Anastasia Beverly Hills Liquid Lipstick in "Heathers" 
ANA'S CHERRY RED LIPS FOR THE ENGAGEMENT RING SCENE:
MAC Lip Pencil in "Cherry" + MAC Retro Matte Liquid Lipcolour in "Feel So Grand"
(psst: if you're looking to find out what dress Ana is wearing, click here!)
*****
Thank you to onscreenstyle.com for sharing all this wonderful fashion information from FS Darker. You can read more at their website.