FS DARKER/FREED LOCATION ANVIL CENTER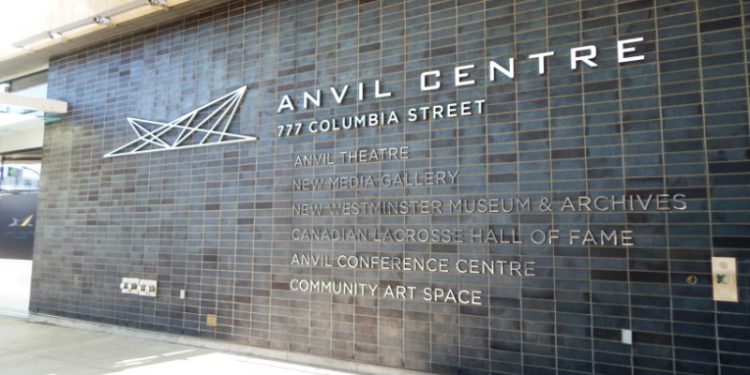 The Anvil Center is located on Columbia street in downtown New Westminster. Fifty Shades production filmed several scenes at the building and parking garage for Darker and Freed. They filmed three different days in March. They set up an inside conference room as a courtroom with Jack Hyde present for FS Freed on March 11th. They also used the parking garage for filming 2 different scenes as Escala's parking garage March 17/18. One scene is for FS FREED with Ana leaving in the R8, the other is in FS Darker with the Audi A7 and Christian and Ana finding her Red Audi with paint covering it.
I recently learned they may have used an elevator in the center for the elevator scene at the Mile High Club which was actually filmed at The Fairmont Hotel. The Center is made up of several large rooms that can be partitioned off or opened up to full size as needed. There is two levels to accommodate any type of event or filming. It is used frequently for filming because of its large space and location.
Anvil Center features three levels of underground parking with 270 stalls. The parkade is accessed off of Eighth Street with a ramp entering the garage. This ramp and top floor is where I was able to take some photos of inside the garage.
The day I visited the center they were setting up for filming of another movie in one of the large rooms on the ground floor to use as a courtroom. Very similar to what Fifty production set up for filming.
Here are some photos of the Anvil Center and a few from the first trailer out which shows the 3 Audi Q7 SUV's returning from the Masquerade Ball and finding that Ana's red Audi has been trashed. Thank you to E.L. James for the pic from the filming day of Ana's red Audi. You can see it is the same Audi Q7 line up that entered and left the filming at Casa Mia for the Masquerade Ball with the middle Q7 license as CG. This is the Q7 we see Ana stepping out of in the trailer. You can see more of this scene at Casa Mia here.
These are from filming at Casa Mia with Ana and Christian arrive for the Masquerade Ball. They are in CG Q7 in the center with security front and behind.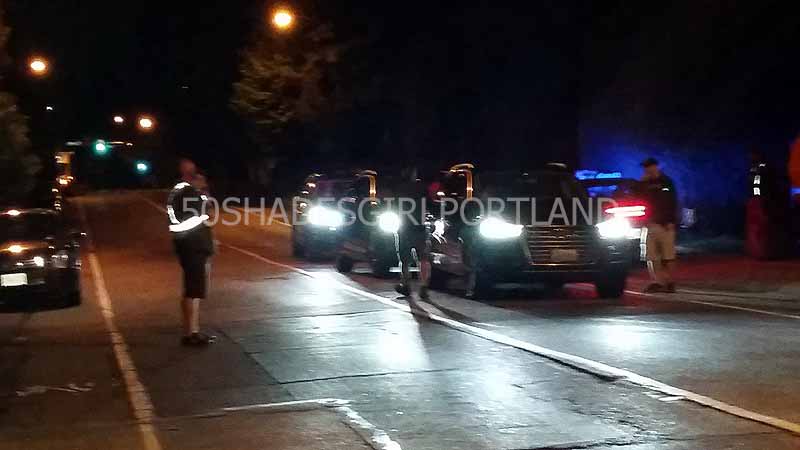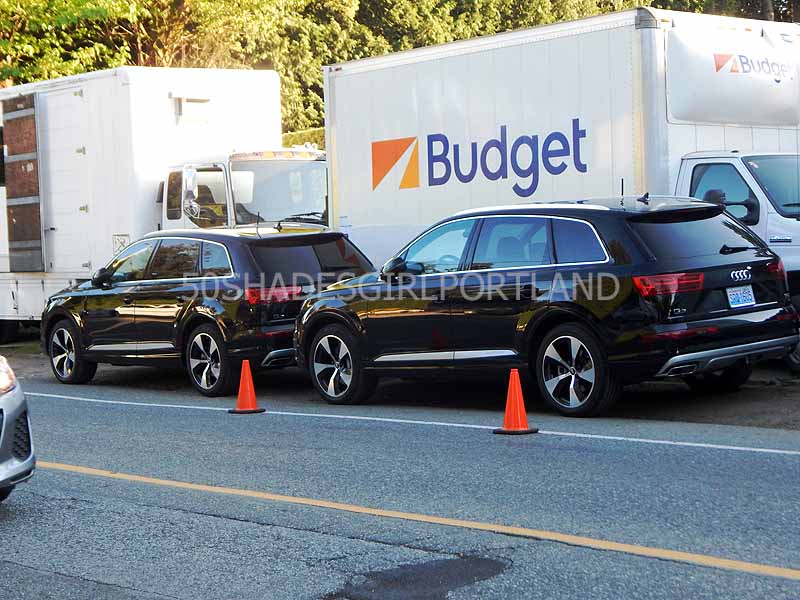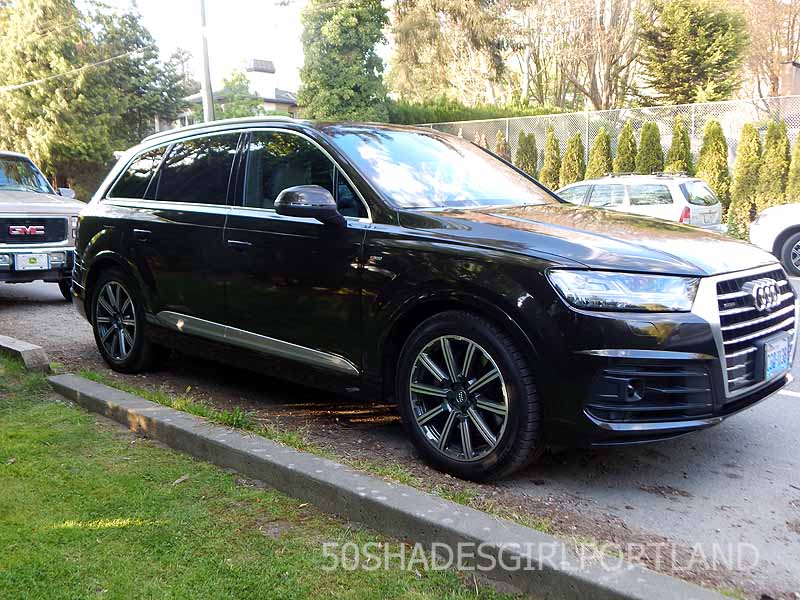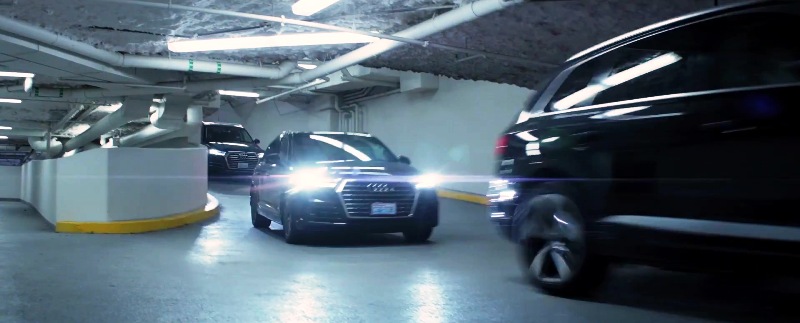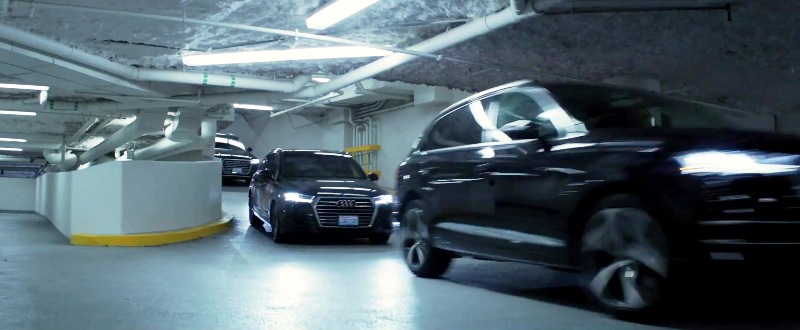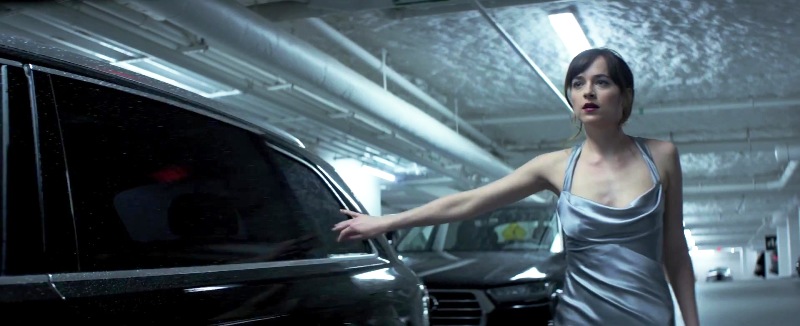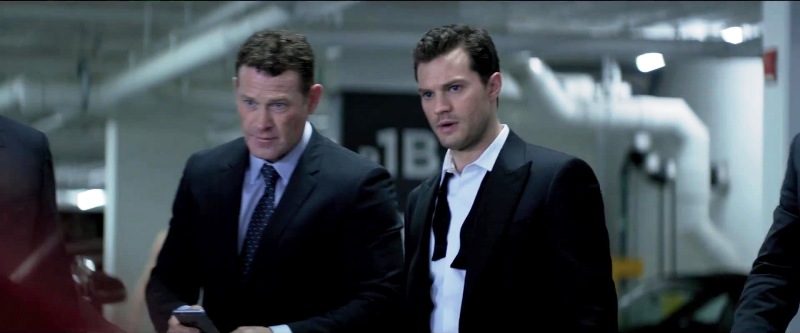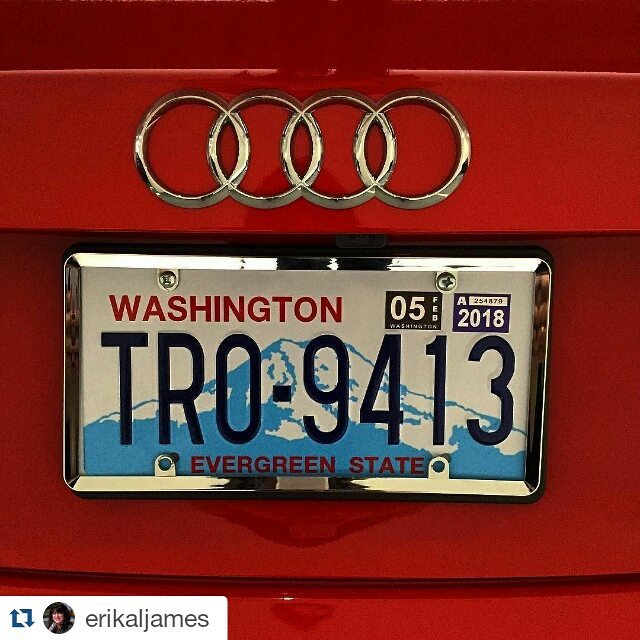 Inside the Anvil Center Parkade: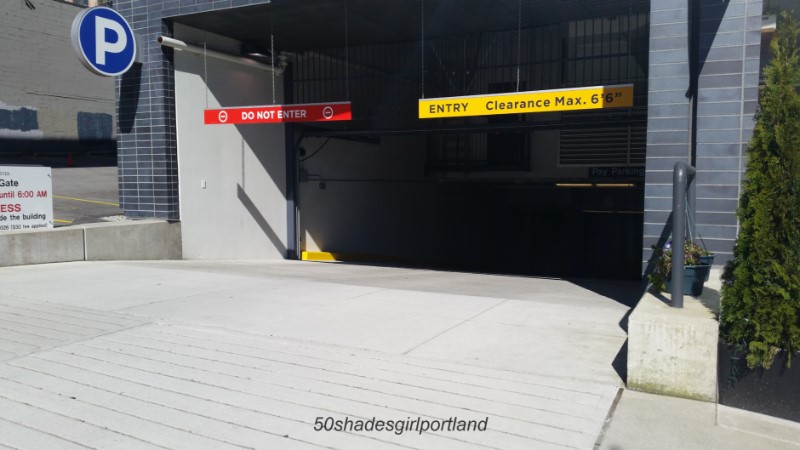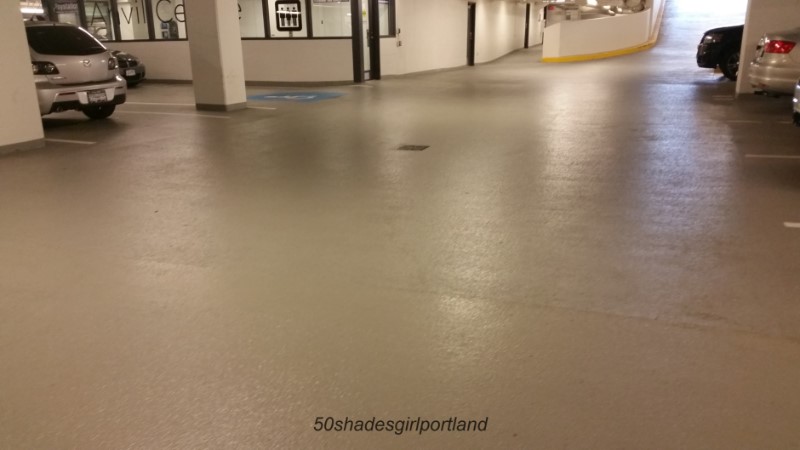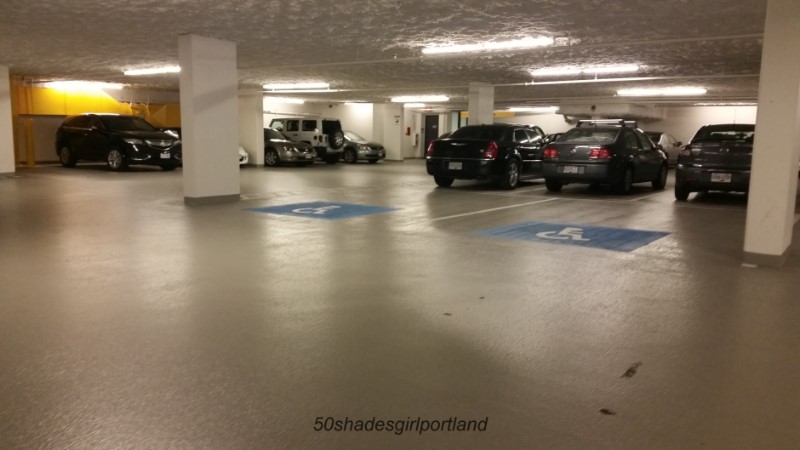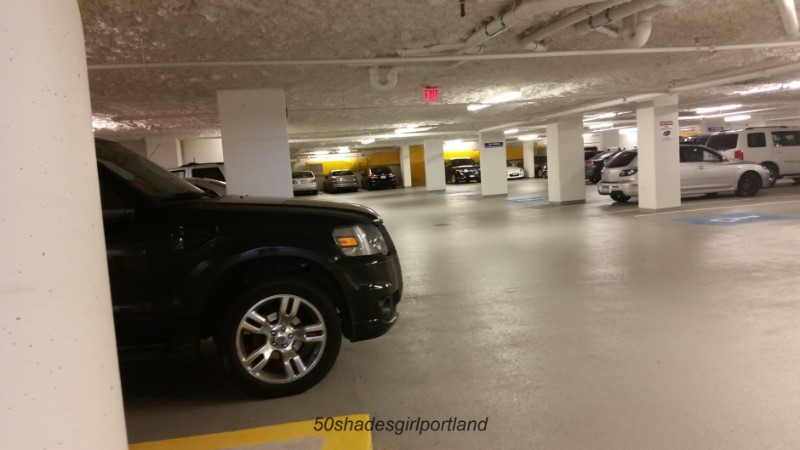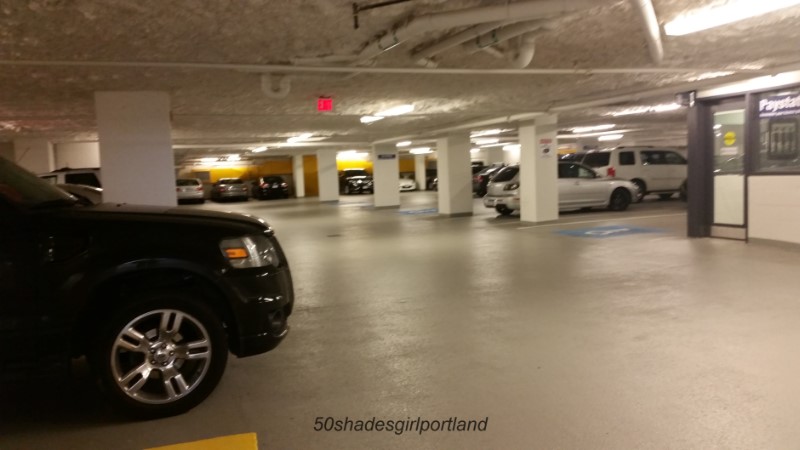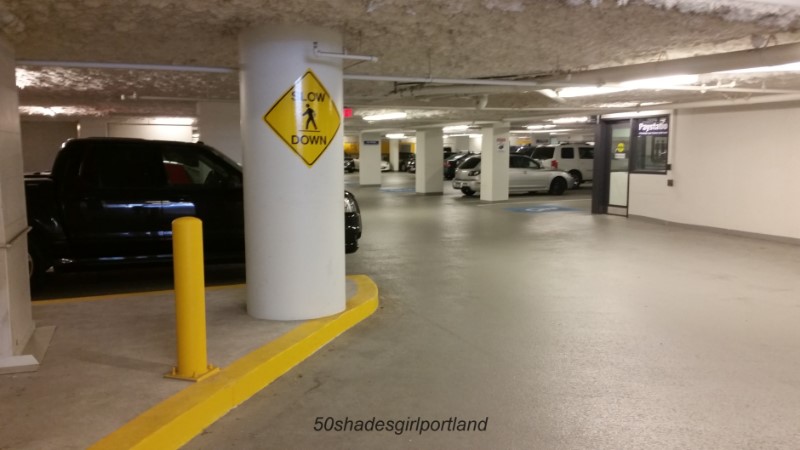 They also filmed a scene in the garage with Ana leaving the garage driving Christians gray Audi R8 for FS Freed.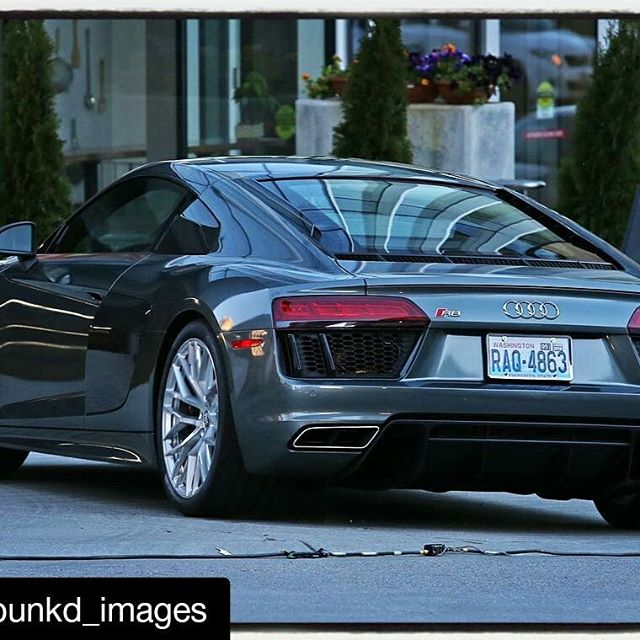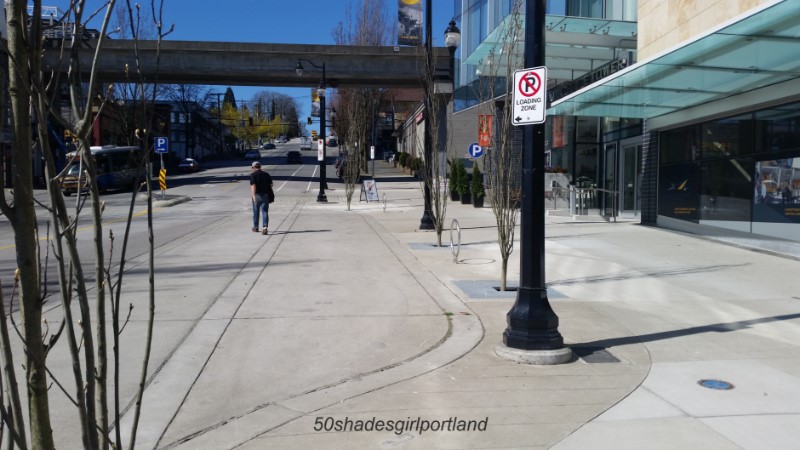 Inside The Anvil Center: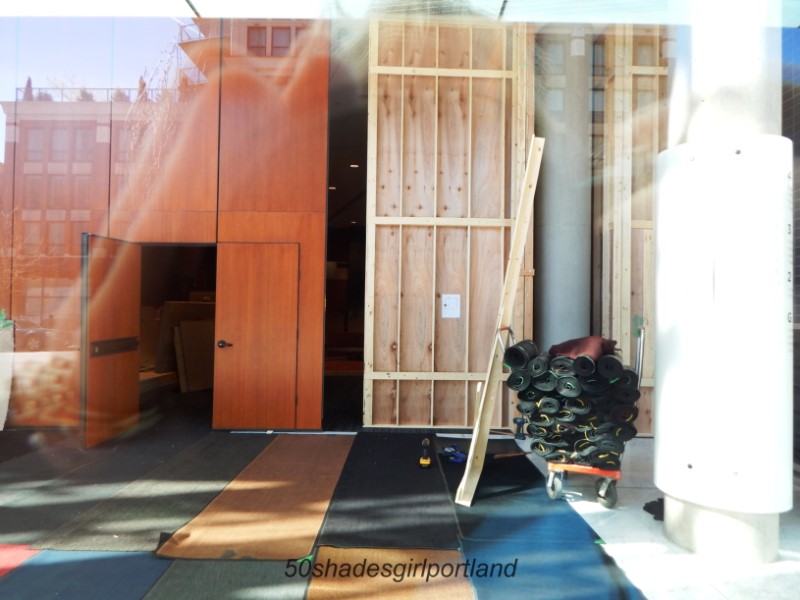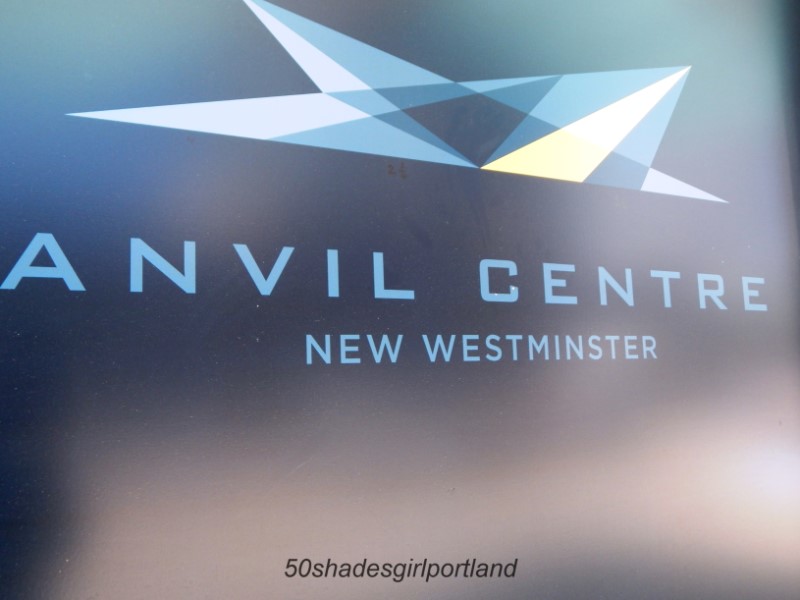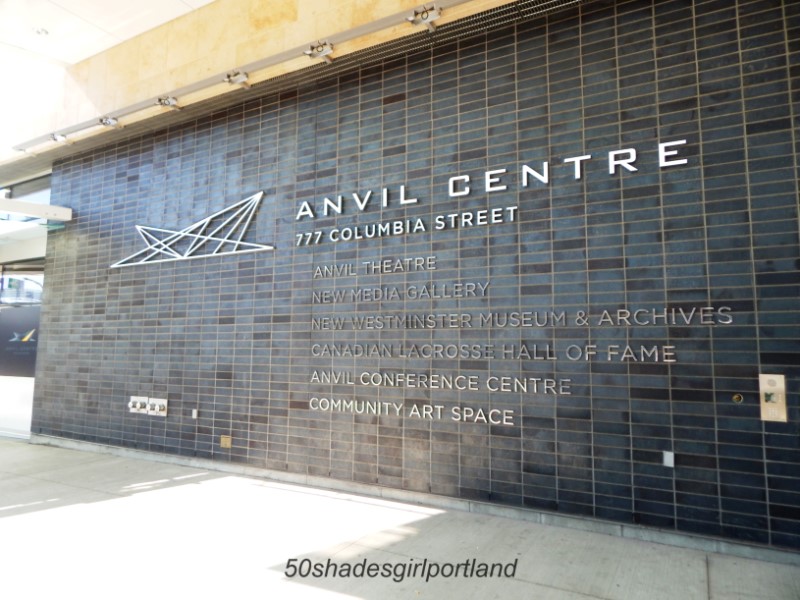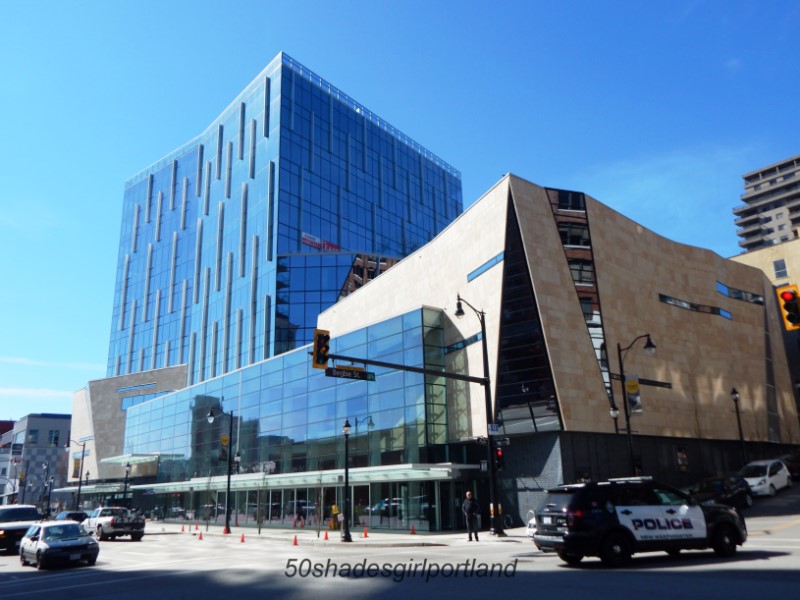 Photos credit/copyright to owner.
© 2016 – 2017, 50SHADESGIRLPORTLAND . All rights reserved. All information and materials contained on this website including text, photos, and logs are for the exclusive property of 50shadesgirlportland.com. Content cannot be reproduced, distributed, transmitted, displayed or published without consent from the author of the website.