FS DARKER LOCATION HORNBY PLAZA WITH ANA MAR 14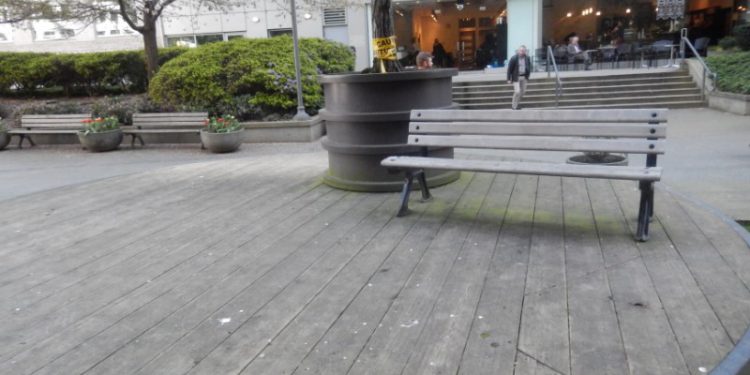 Hornby Plaza is a large space located at the north end of Hornby St. on Hastings Street. They filmed with Dakota having lunch on a park bench in the center of the plaza on the largest of the circular platforms. They also filmed a night scene with Dakota and the movie-magic rain as she walks through the plaza. She filmed the scenes wearing her tan trench coat.
When I visited the plaza I learned that the circular platforms in the plaza actually turn very slowly. There are four platforms of varying size. The largest one was used for the filming with the bench. I actually returned to the plaza after a few hours and did see that the bench was then located at the different angle on the platform. The filming took place during a filming day which included 3 other locations.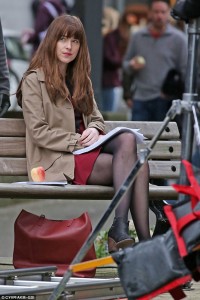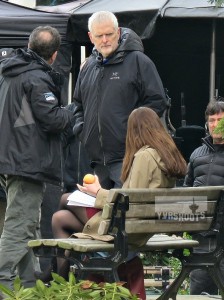 Photo credits to Punk'dImages and YVR Shoots.