FS DARKER PREMIERE LA MASQ BALL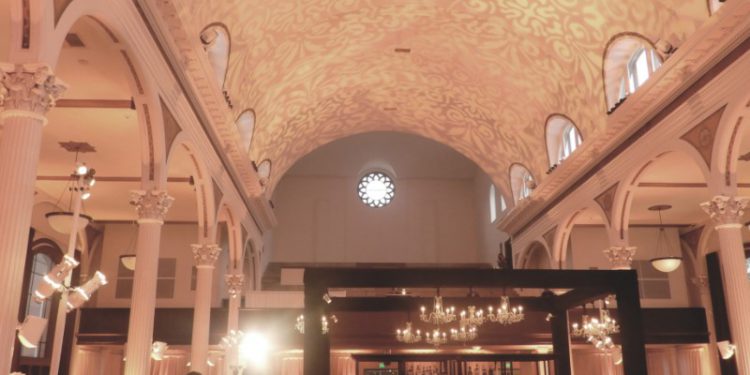 Universal Studios arranged for a glorious event in LA before the Darker movie premiere with a Masquerade Ball theme. Several fans were invited along with media people and The Today Show filming for the next day. Eric Johnson, one of the actors from the film also attended and was soon swamped with fans. Upon entering the event space Vibiana in downtown Los Angeles, you immediately felt like you were attending an upscale party including food, drinks, music and several other fun things to do around the room. They had 2 station areas set up for the Virtual Reality experience inside the Masquerade Ball in the movie. There was also a 360′ camera which you could take part in and another area was set up for photo taking with the FS DARKER backdrop added in. Food and drinks were available around the room and also served by the several masked waiters.
The stage at the front of room featured the singer/band Jose James who also plays in the Darker movie during the Masquerade Ball. It was so cool to hear the same sounds which we later saw in the movie. You can hear more from Jose James on the FS Darker soundtrack and also here JoseJamesMusic.
While we were all partying inside, outside in a open courtyard area The Today Show was taping for their show with E.L. James, James Foley, Jamie Dornan and Dakota Johnson. I was able to watch the filming for a few minutes and take a photo. After they completed the filming outside the four then came inside and onto the stage.  They thanked fans for coming and spoke a few minutes. After they left the stage we then boarded the bus to take us to the movie premiere just a mile away.
Thank you to Oculus for their VR Experience. You can read more about them here. 
It was an incredible evening with all the other fans with thank you to Universal for the event.