FS DARKER FILMING CASA MIA APRIL 19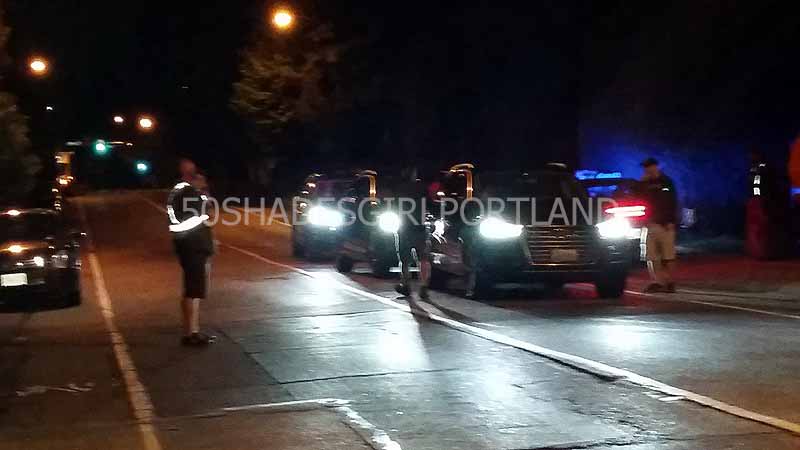 The filming started off early again today and went into the evening. With all the trucks, vans and suv's its definitely a big job for the crew to keep everything running smoothly throughout the day. After arriving we were once again hanging out across the street from the mansion. The extras were in the same "hold" area at the mansion 2 doors down. I was able to catch some high level planning with James Foley and Marcus Viscidi across from us at the back of a truck. There seemed to be a lot of planning going on today for tomorrows filming which may be outside along the driveway and entrance. They also brought in another hi-lift to use to rig for lighting. There is already another huge crane in front of the mansion. I have no idea of the set up for the Masquerade Ball on the grounds around the mansion.
We were able to see Victor Rasuk, Rita Ora, Eloise Mumford, E. L James, James Foley, John Schwartzman and Marcus Viscidi when they came out front at different times. The mansion seemed the same as yesterday with several windows blacked out. There was definitely a lot going on in the mansion today and more prep for tomorrow.
More Filming at Casa Mia:
April 15
April 18
April 19
April 20/21 The Masquerade Ball