FSOG/FREED FILMING EXCLUSIVE CHRISTIAN GREYS ESCALA PENTHOUSE "BATHTUB"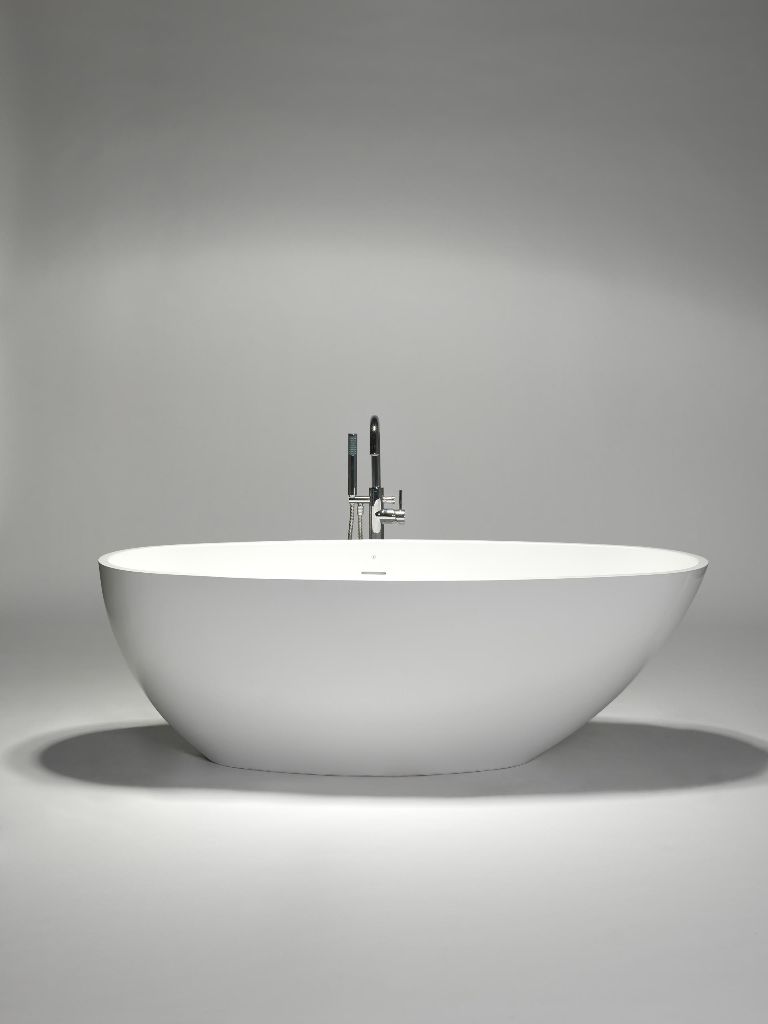 In the new Fifty Shades Freed we once again get a look inside of Christian Greys Escala bathroom. It looked to be changed a bit with the wall and open shower. I was glad to see that the original Blu Bathworks bathtub is still in Escala.
Thank you to Fifty Shades Freed and TheGreysApartment.com for this video featuring the bathtub.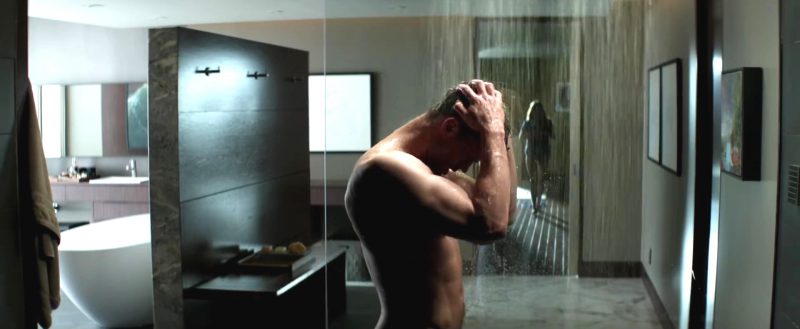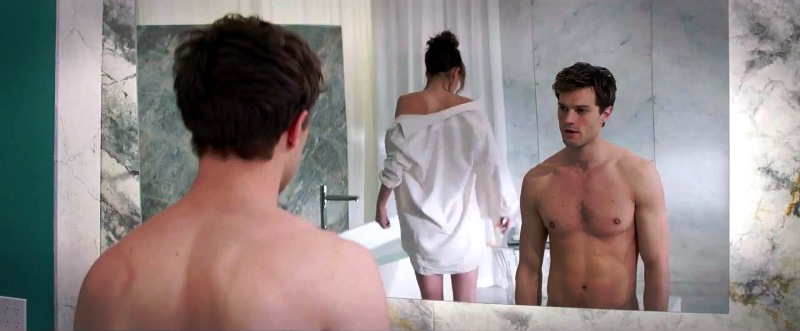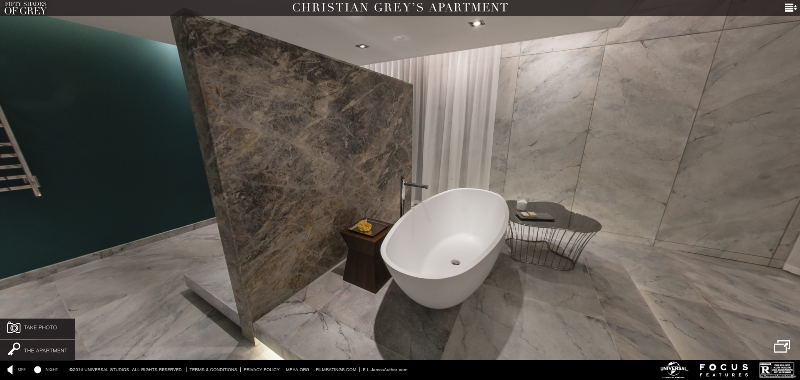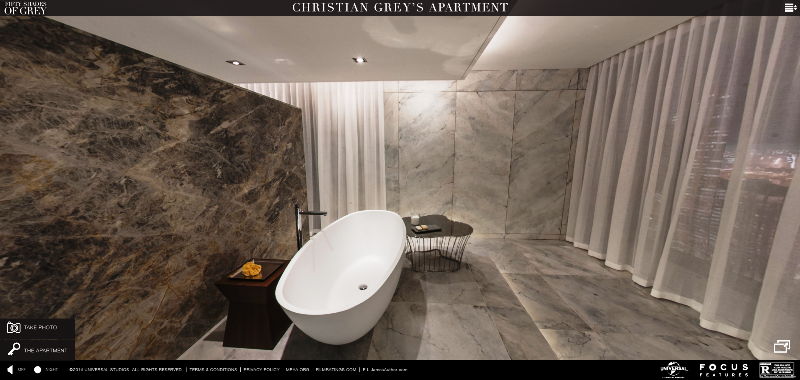 After seeing an article about the bathtub used for the FSOG movie I knew I had to try to track it down while in Vancouver BC. Sure enough I found the manufacturer and contacted them for a visit. Blu Bathworks carries the tub and features it in their showroom near downtown Vancouver. They were gracious enough to allow me to visit and take photos and also shared with me how it ended up in Christian Greys penthouse.
The set designer Sandy Walker  first contacted Blu Bathworks after searching at several locations for the perfect TUB. She came in and visited the showroom to look at the tub and decided it was perfect for the movie. Blu Bathworks loaned out the tub to them for the filming. After having the tub on the set the studio was interested in purchasing the tub, and Blu Bathworks was happy to oblige.
The FSOG set stylist decided she would need the Large Sized tub because of Jamie being so tall. The tub comes in two sizes and several different colors. They used the white matte large tub for the movie. The tub is shaped so that its narrower at one end and then is rounded at the opposite end. Perfect to sit in with it contouring along your body. It is made of a quartzite composite material that helps the water retain its heat. Uh yeah.
The filming of the penthouse bathroom scene took place in Vancouver in February 2014. Blu Bathworks had the bathtub shipped from their LA warehouse to Vancouver BC.
You can take a look at this beautiful bathtub at Blu Bathworks in Vancouver BC. It is also available in several other showrooms for purchase starting at $7,150.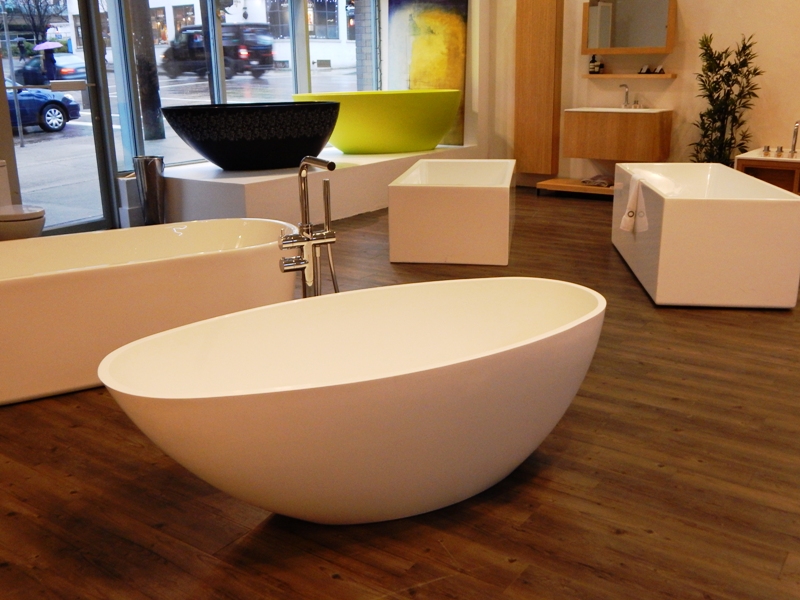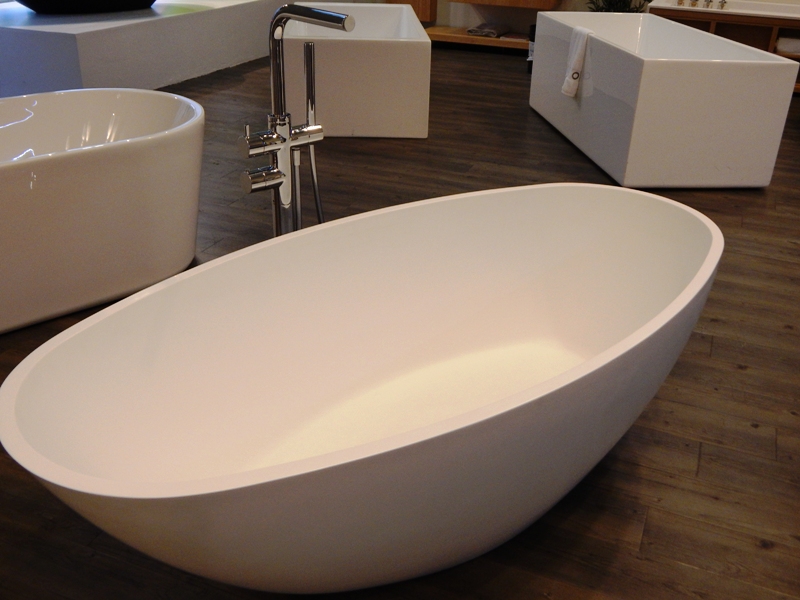 h
movie to acc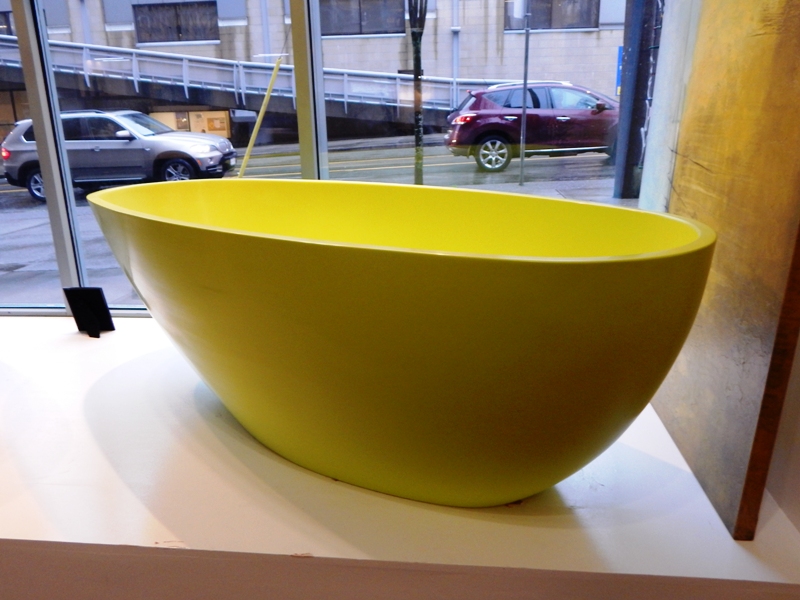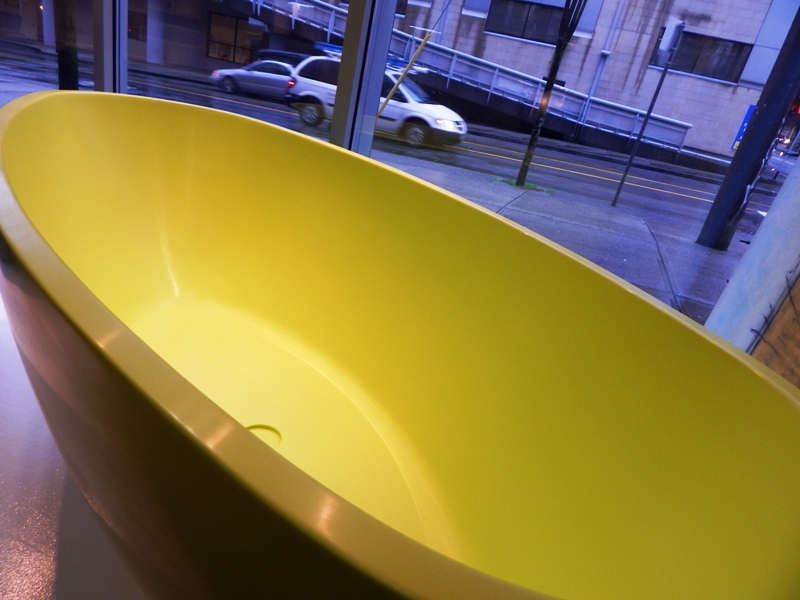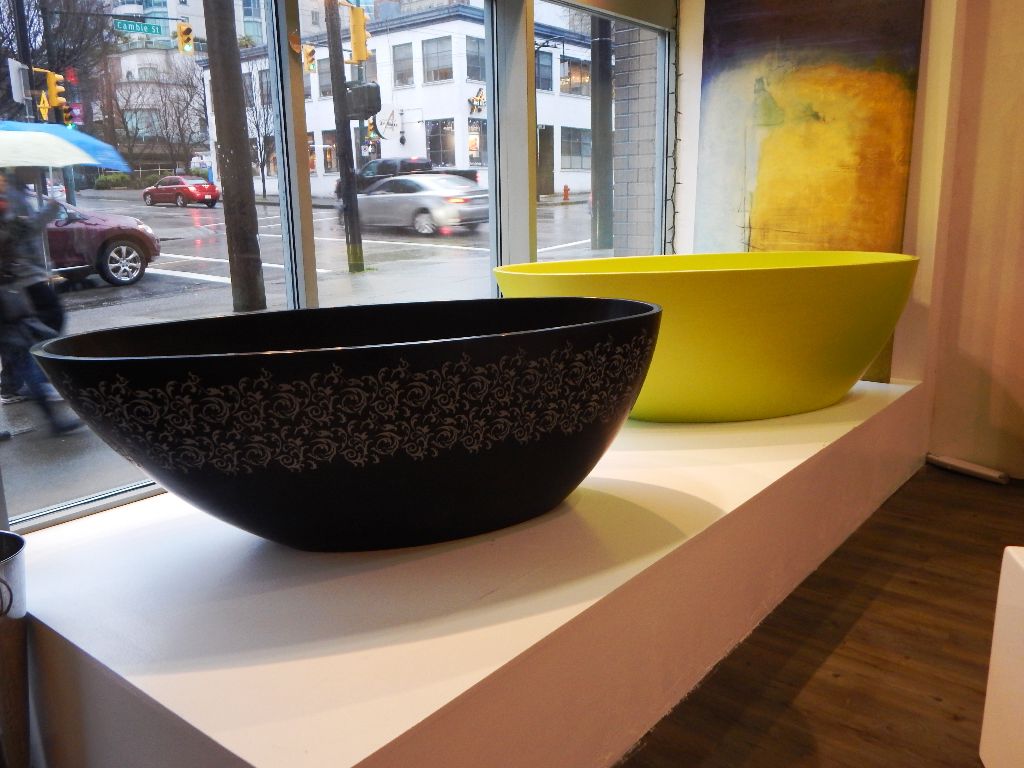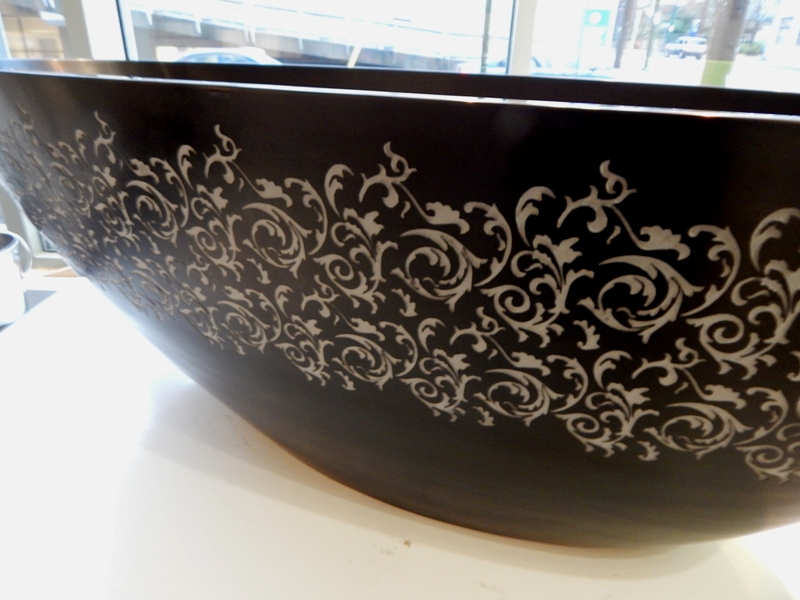 I learned from Blu Bathworks that this is an embossed design. It is done with a template and lazer cut into the stone. Absolutely Beautiful work.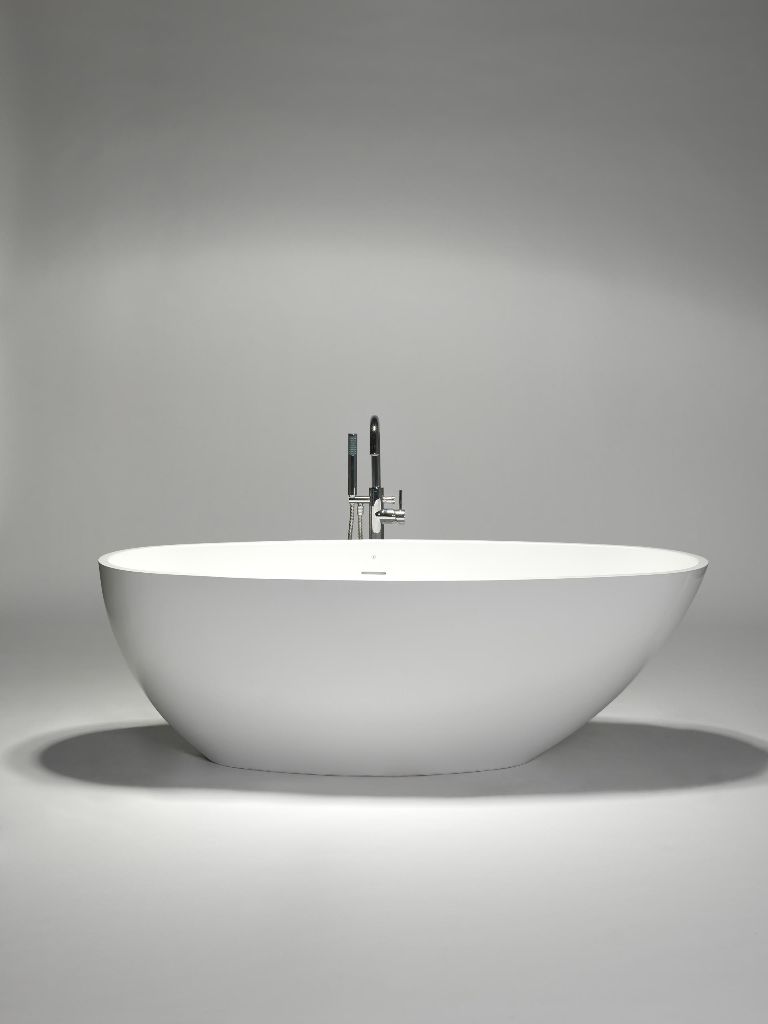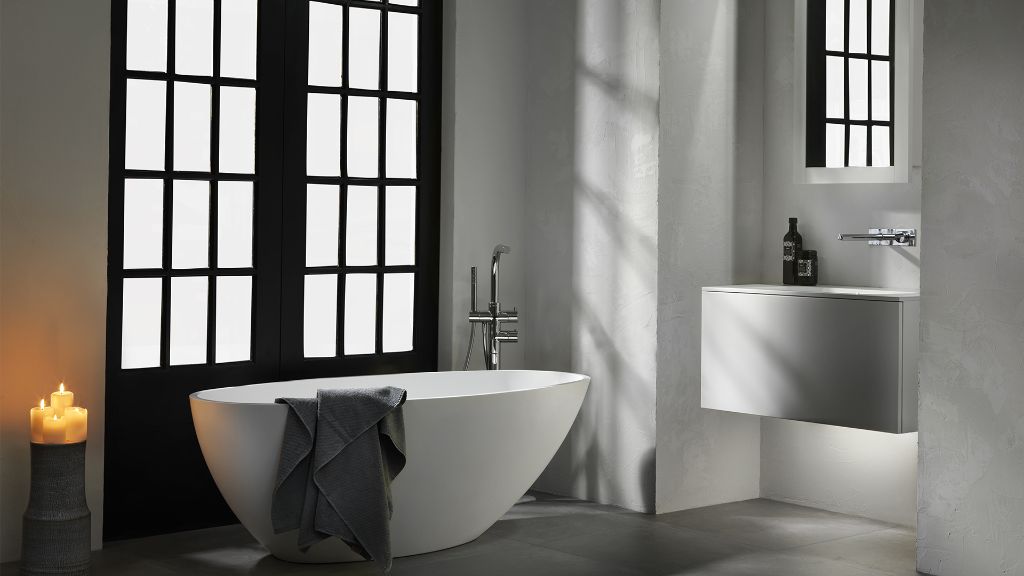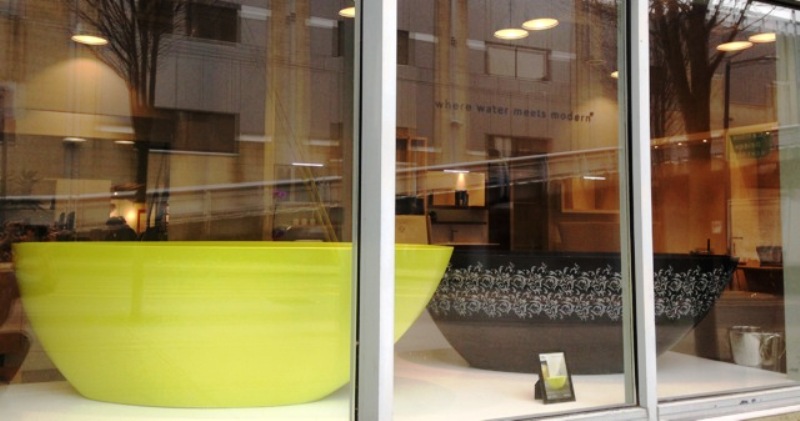 You can visit the inside of TheGreysApartment.com