FSOG MOVIE LOCATION FAIRMONT EXTERIOR ENTRANCE WITH JAMIE DORNAN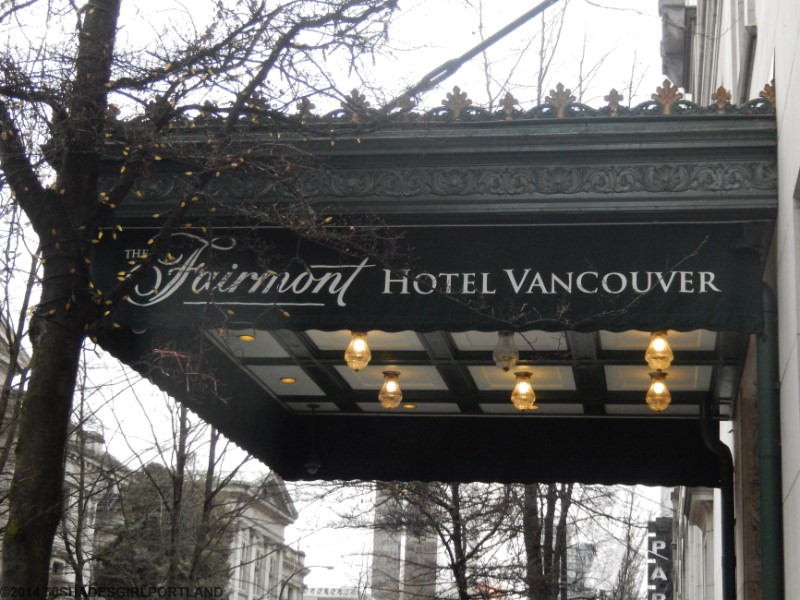 The first day I was in Vancouver BC for reshoots, Oct. 13, they were filming Jamie entering the Fairmont Vancouver  hotel from one of the side doors entrances. I  missed seeing this filming and went to take some photos on my visit afterward. I am sure they must have had to use some of the signs sent to the production crew by The Heathman for this filming. Its interesting that this entrance does not have a revolving door like their other entrances. I believe they only filmed Jamie at this location and it might have been a fill in shot or reshoot. The Fairmont Hotel Vancouver is a beautiful place to visit if your in Vancouver BC. Their renovations will be completed soon.
You can see my other Fairmont photos here.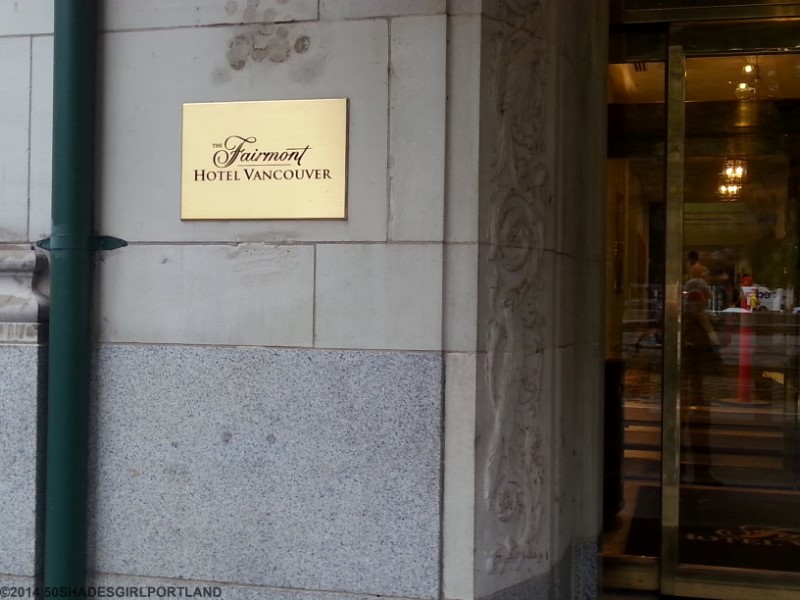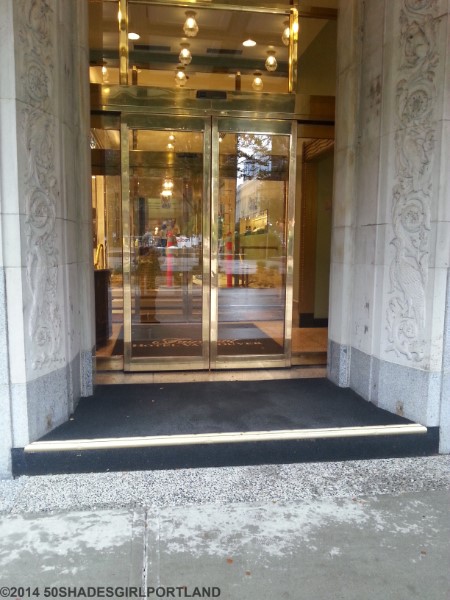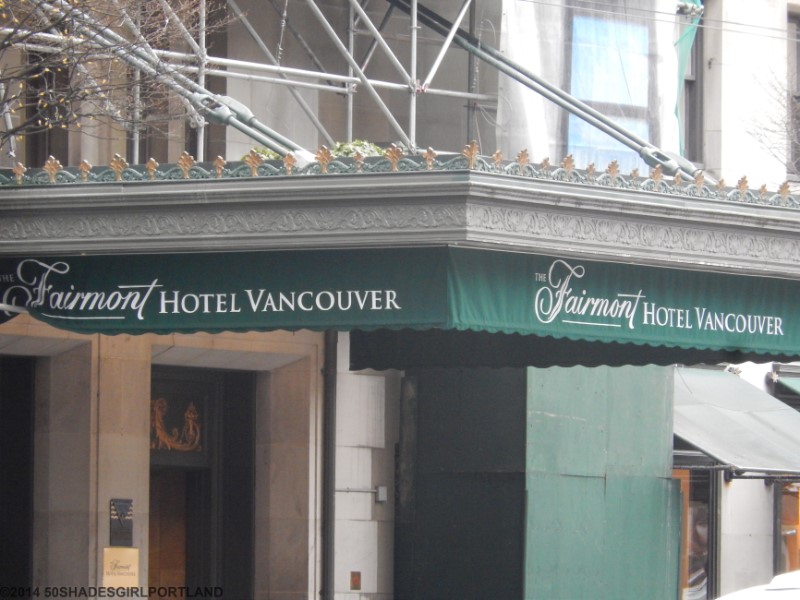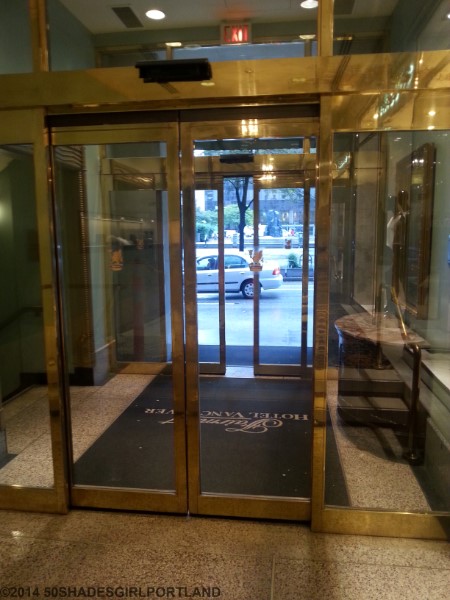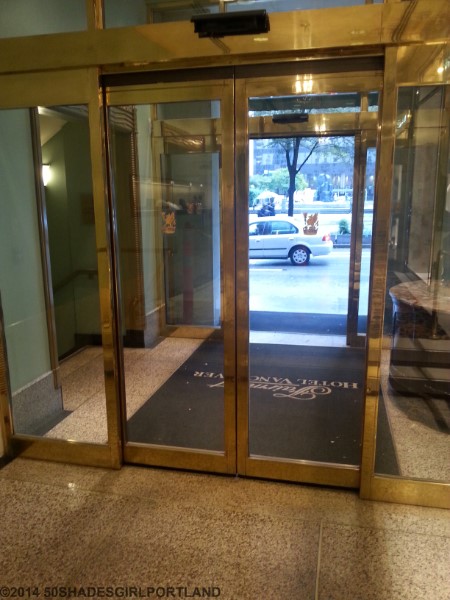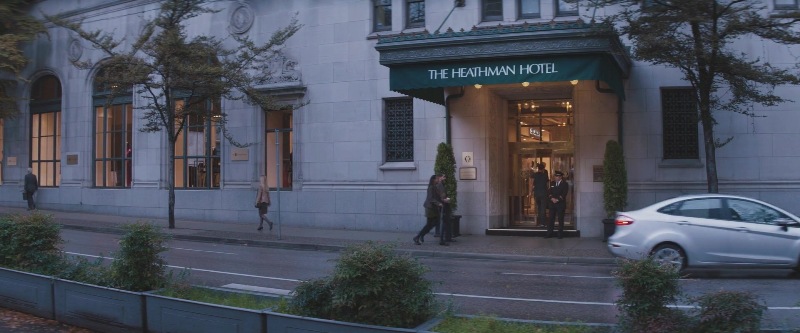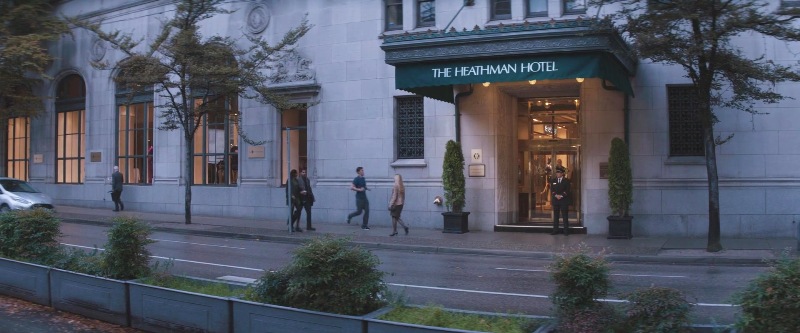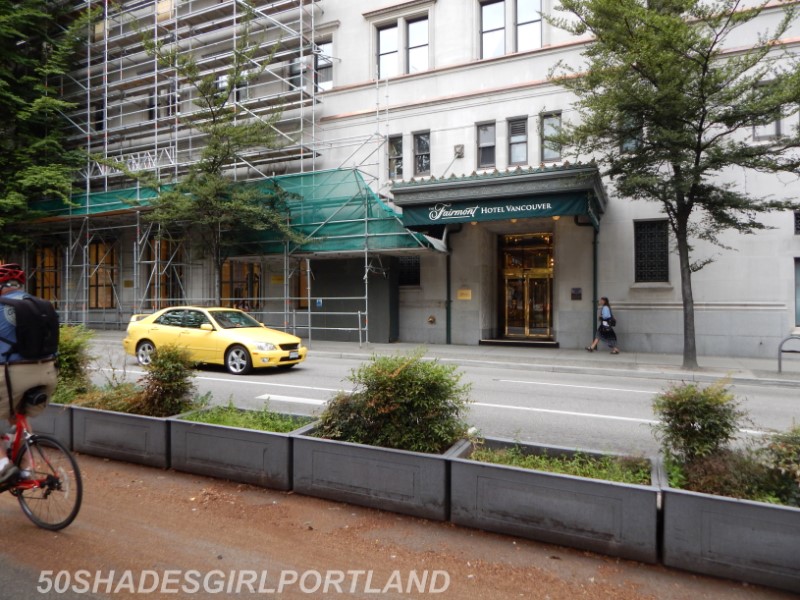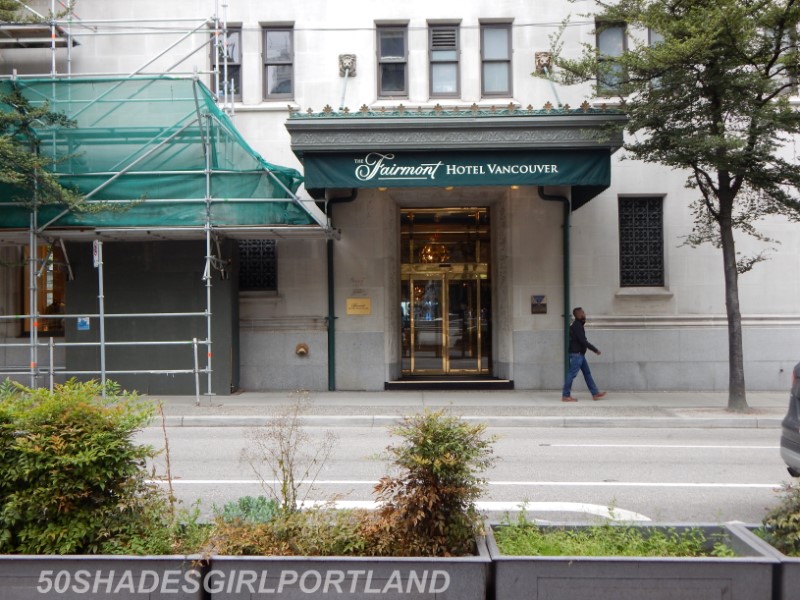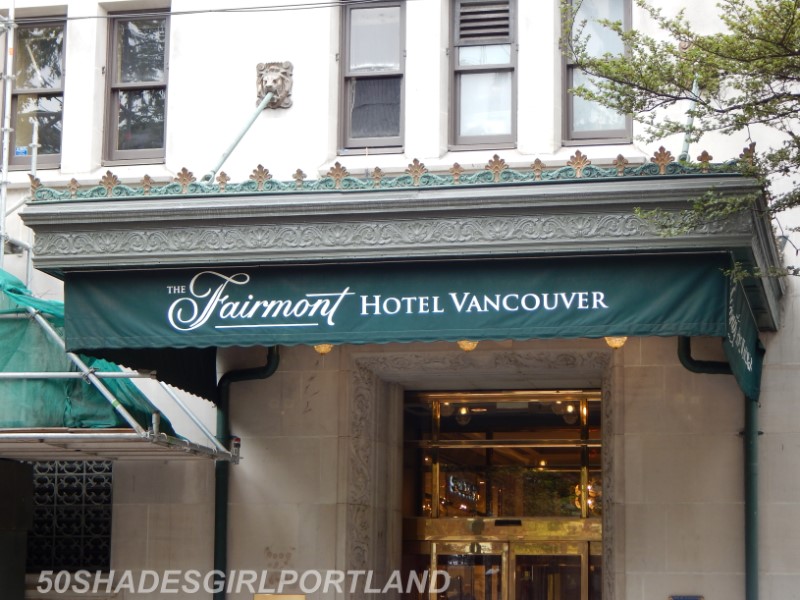 © 2014 – 2018, 50SHADESGIRLPORTLAND . All rights reserved. All information and materials contained on this website including text, photos, and logs are for the exclusive property of 50shadesgirlportland.com. Content cannot be reproduced, distributed, transmitted, displayed or published without consent from the author of the website.