FSOG BOOK LOCATION: THE HEATHMAN Symphony Suite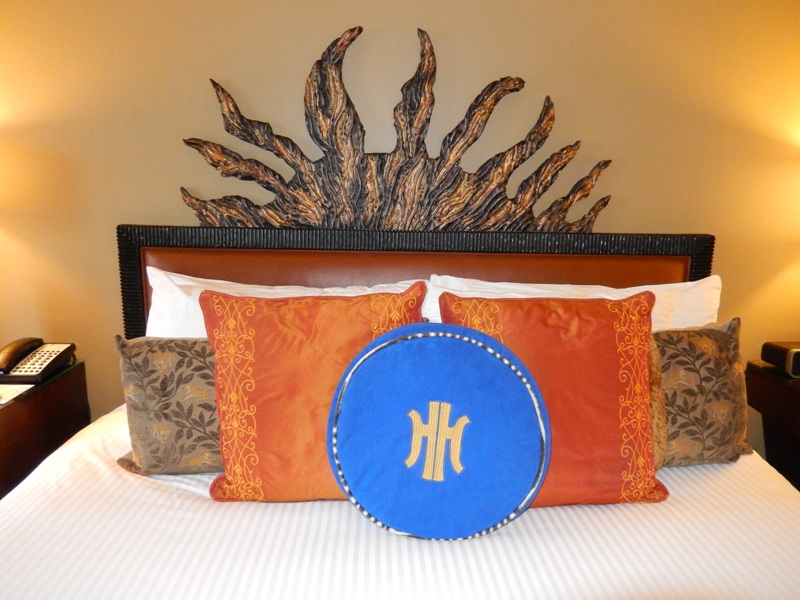 The Heathman was gracious enough to do a tour of their suites and dining rooms so that I could take photos and share with fans. The Heathman has two different Suites available to stay in. The Symphony Suite is the second largest and they have several available. This is the Suite with their iconic Sunburst Headboard behind the bed. These Suites are located on their 9th floor. The colors used are neutral with some bright red as a colorful pop of color. The Suite includes a separate bedroom and bath, along with a living room area.
In the book Fifty Shades of Grey this is probably the Suite that would be used for the photo shoot with Christian Grey in the first book.
"Kate had managed to acquire the use of a room at the Heathman free of charge for the morning in exchange for a credit in the article. When she explains at reception that we're here to photograph Christian Grey, CEO, we are instantly upgraded to a suite. Just a regular-sized suite, however, as apparently Mr. Grey is already occupying the largest one in the building."    FSOG
After the photoshoot is over, Christian asks Ana to step out to the hallway with him. That is where he asks her to join him for coffee. After waiting in the hallway for her, they walk down the hallway together to the elevators. After riding the elevator to the lobby they exit holding hands. "What is it about elevators?".   They then continue out the front revolving doors onto the street.
This is the only time in the books that this smaller suite is used. Christian Grey only uses the best at the Heathman, The Grand Suite.