Jamie Dornan on VOGUE NEWS
Jamie Dornan also was in an article with Vogue News. He talks golf, nappies and tying women up.
Jamie On Underwear And Tying Women Up
JAMIE DORNAN would like to move on in several ways: first off, he's tired of tying women up.
"There are a couple of classic knots I know now," Dornan said of the skills that he's learned while filming The Fall (where he plays a serial killer and rapist) and Fifty Shades of Grey (where the tying up is consensual in his part as S&M-fixated businessman Christian Grey). "I've put them to good use far too many times recently. In fact I'd like to do a job where I don't have to tie women to beds."
Finding fame as a model before gathering acclaim for his breakthrough lead role in The Fall, Dornan has found the "underwear model" tag hard to shake – despite a BAFTA nomination and a subsequent slew of meaty acting roles – and the Northern Irish actor is tiring of the label.
"I think I've done two shoots in my underwear ever," he told The Guardian. "They both happened to be for Calvin Klein. But that tag – underwear model – I just can't get rid of it. And it's such a bizarre, specific thing – underwear. It's like I never modelled clothes."
Having married his wife – musician Amelia Warner – last year before the couple welcomed a baby girl, Dornan admits that he's tired, reflecting that it's been a "mad year, professionally, personally". But, his three big acting roles – New Worlds is currently on Channel 4 – could still give way to life as an at-home father: "I've done three jobs back to back. Let's see how they are received. If there's nothing I want to do, I'll just play golf and change nappies."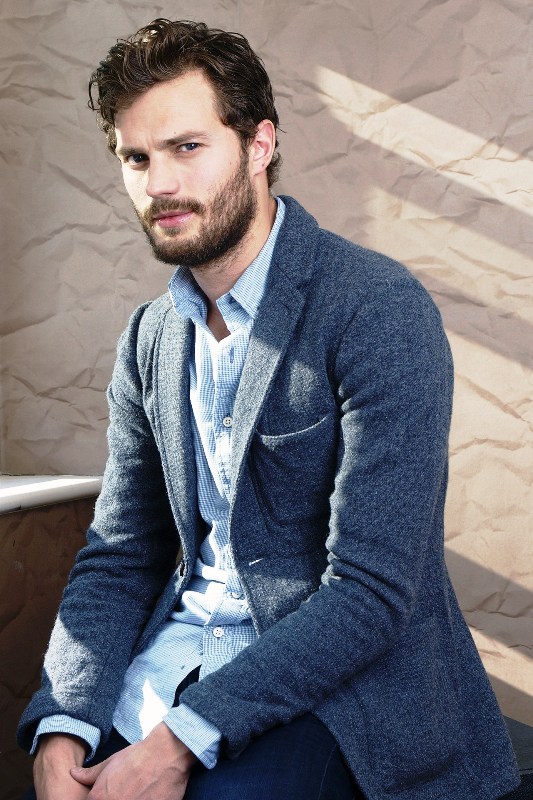 © 2014, 50SHADESGIRLPORTLAND . All rights reserved. All information and materials contained on this website including text, photos, and logs are for the exclusive property of 50shadesgirlportland.com. Content cannot be reproduced, distributed, transmitted, displayed or published without consent from the author of the website.