NEW PHOTOS AND ARTICLE WITH RITA ORA IN THE SUN HERALD AUSTRALIA
Thanks to my friend Karen in Australia for sharing this article with Rita Ora.
She talks of FSOG:
Next year's the new album and the two films, including the much anticipated Fifty Shades of Grey. "I play Mia Grey, Christian Grey's adopted sister," she explains.
What did you think of the book?
"I guess people have different opinions on the way they like things written," she says diplomatically. "But a good story is a good story. And I love that it was written by a woman from west London."
Director Sam Taylor Johnson, she adds, is "inspirational."  "She's an incredible photographer, director, and a breast cancer survivor. I love her to death."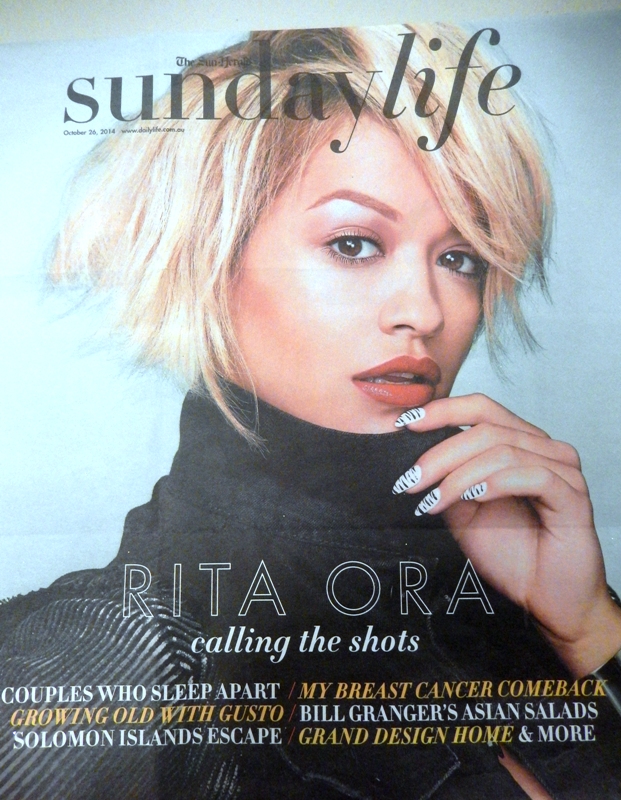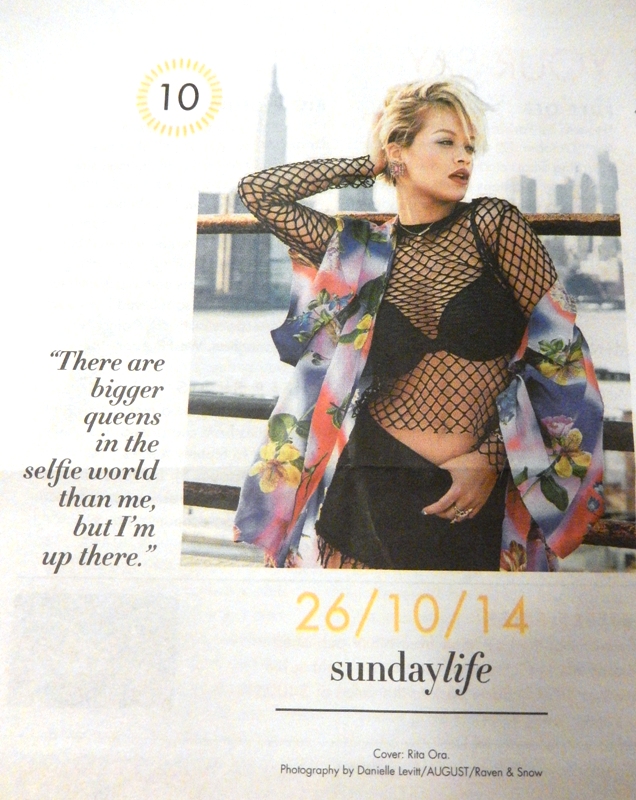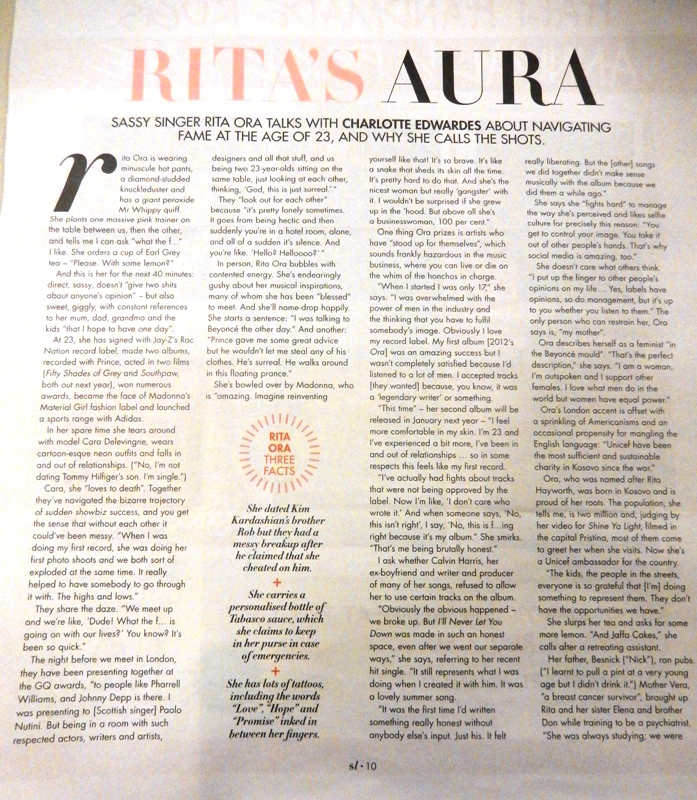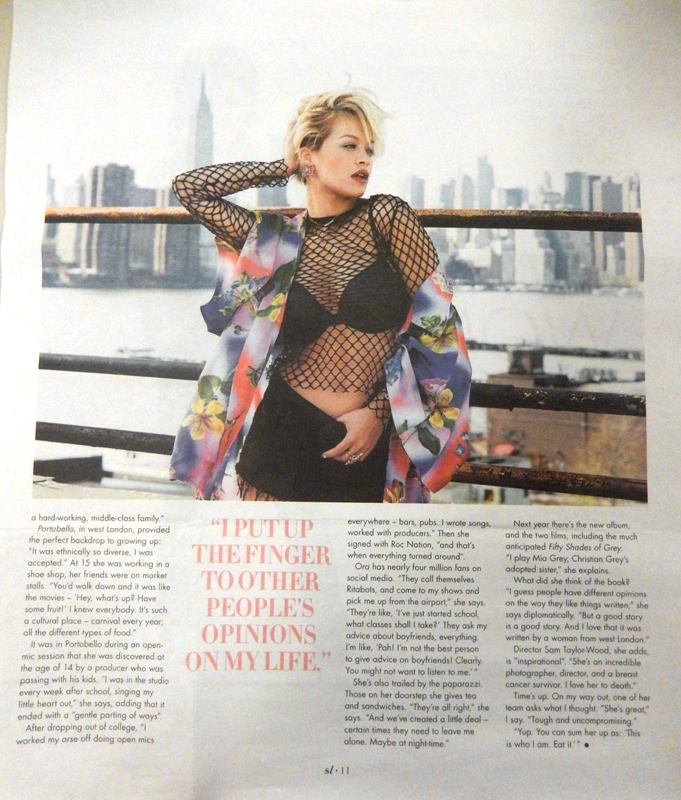 © 2014 – 2015, 50SHADESGIRLPORTLAND . All rights reserved. All information and materials contained on this website including text, photos, and logs are for the exclusive property of 50shadesgirlportland.com. Content cannot be reproduced, distributed, transmitted, displayed or published without consent from the author of the website.