Rita Ora Mentions FSOG Fan on JoizTV Living Room Interview
Rita did a livestream interview on Joiz Living Room today. She was wearing Alberta Ferrettii cute ballerina style skirt and blouse. Her blouse was cut short so her side tattoo was showing. She also wore lace up ballerina slippers in hot pink to finish the outfit.
When asked by a fan about what her cutest fan encounter has been here was her answer:
While filming Fifty Shades of Grey she came off the set one day and saw this girl who had been standing there all day. It was pouring rain and the girl was all wet.She thought the girl was waiting to watch and see the other stars of the movie. The girl ended up sitting down in the rain and Rita asked her if she was ok. She said she just wanted to sit with Rita. So, Rita was kind enough to sit with her a for a while in the pouring rain.
Ritas fans are so strong and from all around the world. Her next album is out in September. She is busy doing interviews right now in Europe. She did mention doing a Europe tour soon, probably when her album comes out.
She talks about FSOG at about 2:27.

You can watch all the videos from her visit on youtube:
https://www.youtube.com/channel/UCDwDKYcYhyRRZ9nzDzDkNgg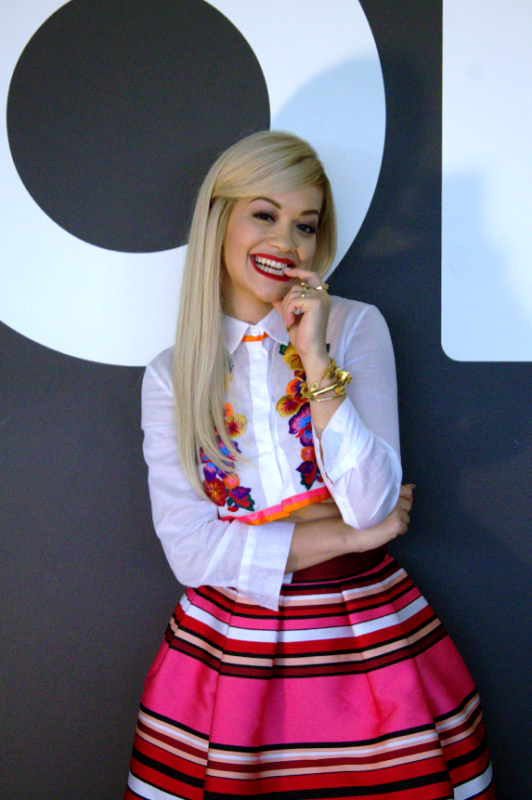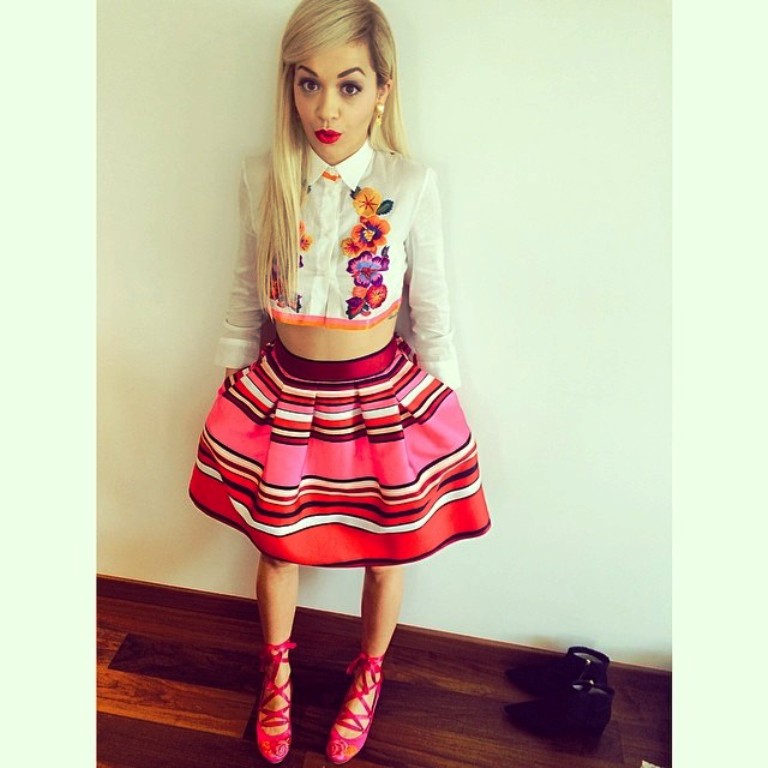 Thank you JoizTV