ROMEO SECTION WITH ANDREW AIRLIE EP 3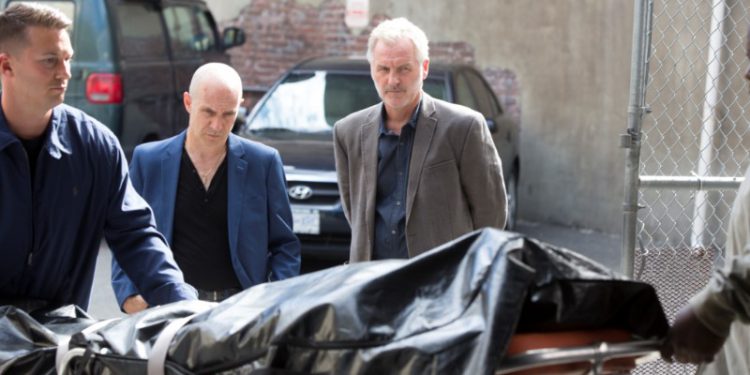 The Romeo Section Ep. 203 "A Rigged Game"
The newest episode of the Romeo Section opens with Wolfgang (Andrew Airlie) visiting Norman (Brian Markinson) at his apt and looking over the new wall of information that he has gathered together to help them solve the mystery. "Impressive".
Wolfgang and Norman continue to work through several characters to track down more information to put the pieces together. Rufus ( Juan Riedinger ) continues to fall into his new role with some new unexpected meetings with Bennies past associates. He also gets closer to Lana as they work together to keep the operation running.
The episode closes with the death of the security guy who Wolfgang and Norman were counting on for inside information on the bombing.
Once again each episode is a total experience to watch and enjoy with its amazing writing and production. You can catch The Romeo Section on the CBC Wednesday nights at 9:00pm.
You can watch the newest Romeo Section episodes at their website.