FSOG BOOK LOCATION: "What Is It About Elevators?" At The Heathman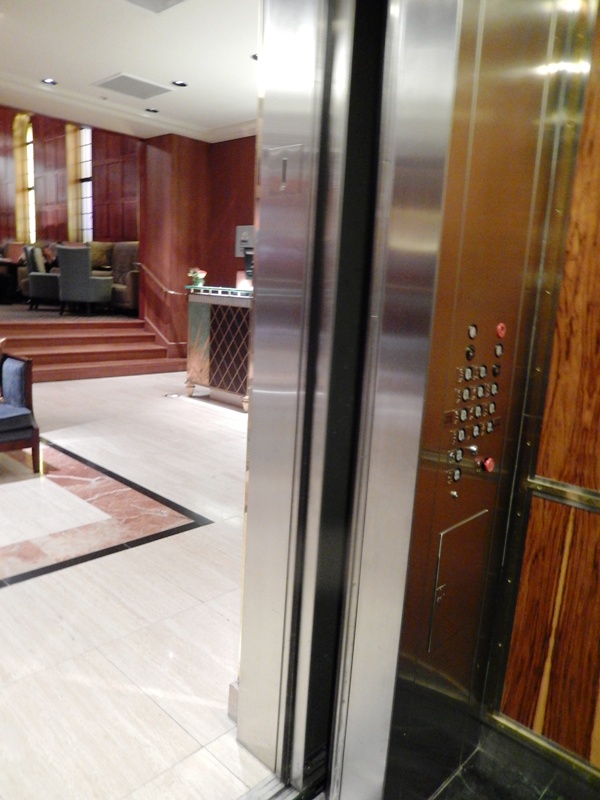 When you first walk up to the entrance of The Heathman you enter their beautiful revolving doors that take you into their lobby area. You are also greeted at the entrance by their "Beefeater" gentlemen always ready with a quick greeting. To the right are their two elevators and to the left is a walkway that takes you to their dining area and the Marble Bar.  All of this gives you the feeling of stepping into a luxurious hotel that is ready to take care of your every need.
In Fifty Shades of Grey The Heathman is the hotel of choice in Portland and used several times by Christian Grey. The elevators seem to have a life of their own whenever he uses them. In the books Christian and Ana use the elevators several times during their stays at the hotel. Each time includes one of Christians famous quipes. The first time is right after the photo shoot, "What is it about elevators?" he mutters.
The next time they are in the elevator is after Ana ends up in Christians room after her "drunk dial" at the bar. After entering the elevator Christian growls "Oh, f… the paperwork". Then, "You. Are. So. Sweet." he murmurs, each word a staccato. After stepping from the elevator he once again mutters "What is it about elevators?"
In Fifty Shades of Grey FREED they are once again in Portland at The Heathman. Their dialogue in the elevator continues:
"Don't," he whispers as the doors shut.
"Don't what?"
"Look at me like that."
"F… the paperwork," I mutter, grinning.
He laughs, and it's such a carefree, boyish sound. He tugs me into his arms and tilts my head up. "Someday, I'll rent this elevator for a whole afternoon."
"Just the afternoon?" I arch my brow.
"Mrs. Grey, you are greedy."
"When it comes to you, I am."
"I'm very glad to hear it." He kisses me gently.