Victor Rasuk Talks Fifty Shades of Grey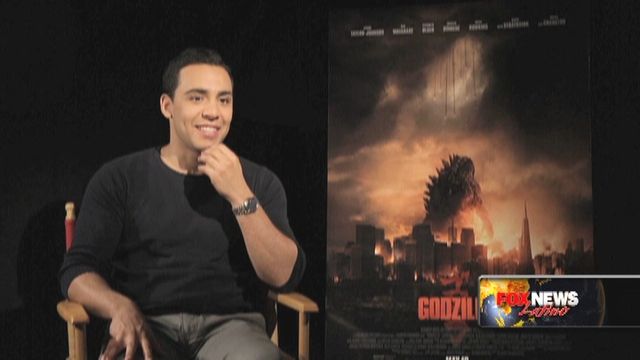 Actor Victor Rasuk is a rising star, with big roles in two major upcoming Hollywood movies, "Godzilla" which opens Friday, and "Fifty Shades of Grey," which will be out in theaters next year. "This Godzilla is the best remake," Rasuk told Fox News Latino. "I literally had hairs sticking out in the back of my neck," he said, referring to the creature's roar and the computer generated images.
Getting cast in "Godzilla" and "Fifty Shades of Grey" was, he said, the result of many years of hard work. Rasuk also recently wrapped filming the highly anticipated movie "Fifty Shades of Grey," the romance drama based on the best-selling saga by E. L. James.
Here he plays José Rodriguez, Anastasia Steele's best friend and romantic rival to Christian Grey. Although Rasuk admits he wasn't familiar with the books before filming, he read the series and did his homework.
"When I got the role and read the book, I said 'I know what the craze is'," he said.
It was a highly coveted role and Rasuk beat out many Latino actors vying for the part. "When 'Fifty Shades of Grey' was casting, every actor in Hollywood auditioned for the same role," Rasuk said.
Although he was asked to be tight-lipped about the female-centric movie, which will hit theaters in February of next year, he did offer up reasons why men would enjoy it as well.
"It allows you to see different sides of what men go through," Rasuk said, adding, "I think a lot of men can relate to it, not just women."
 By Naibe Reynoso
You can read the whole article at Fox News Latino
http://video.foxnews.com/v/3569315342001