FS FREED BOOK LOCATION: Voodoo Doughnut Portland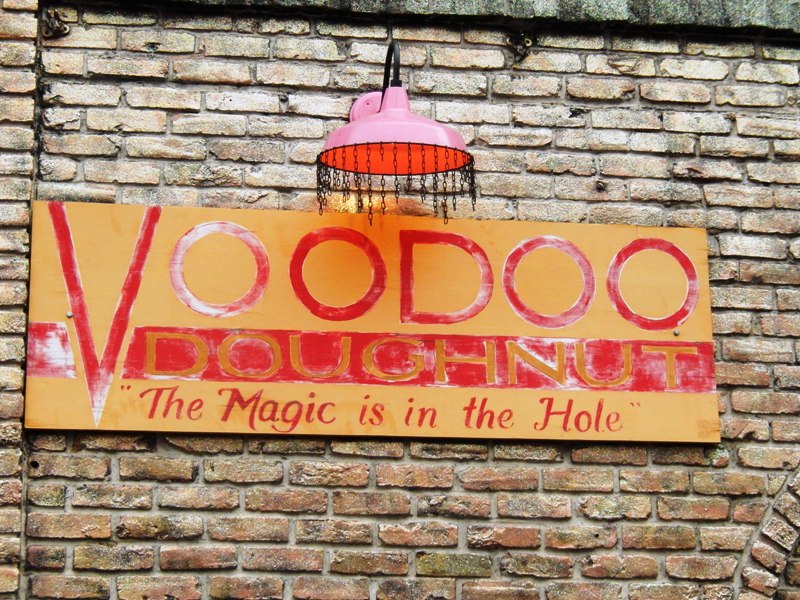 Voodoo Doughnut has been in Portland for a long time supplying local people with several non-traditional doughnut flavors. They are open 24 hours and there is always a line waiting to get in. Once inside it is decorated in a array of various chandeliers, doughnuts and other eclectic items.  In Fifty Shades Freed they are referenced when Anna's father is in OHSU after his car accident.
"I could murder a doughnut, Annie."
"I'll get you a doughnut or two. We'll go to Voodoo."
Click for a listing of all the doughnuts they make.