Weekend Stay at The Heathman in Portland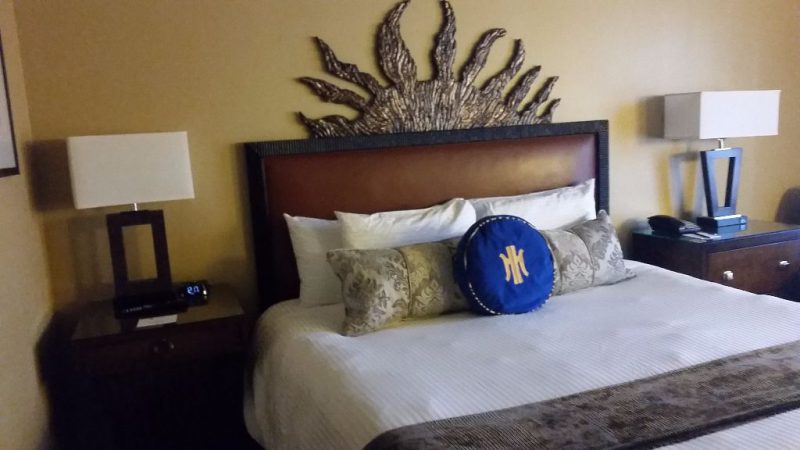 What a beautiful weekend it was in Portland staying downtown at The Heathman. I have visited the hotel many times for dinner, brunch and fun in the bar with their 50 Shades of Gin, however this was a first time to stay in one of their lovely rooms. They reserved me a roomy Deluxe King room on the 9th floor with a view of downtown Portland and Broadway Avenue. It was a wonderful wedding weekend for my son and the hotel was nice to accommodate an early check in on Saturday so I could settle in and get dressed up for the wedding in the late afternoon.
I always love stepping through their revolving door entrance after being greeted by their Beefeater at the front doors. Their front desk people were extremely helpful with arranging the early check-in which went smoothly. It was nice on Sunday to enjoy a few minutes reading in their Tea Court room on the main level. Its a lovely room with high chandeliers and huge mural paintings around the walls. The restaurant and bar are currently under renovations and they are offering around the clock room service for any meals or snacks and they definitely delivered with a wonderful breakfast. The room included black out curtains so it was nice to sleep late. Their bed was very comfortable and perfect for a good nights sleep. When in Portland its definitely a great place to stay, located close to everything to do in town including all the Fifty Shades of Grey locations. You can read more about The Heathman here.
Here are some photos taken during my stay: