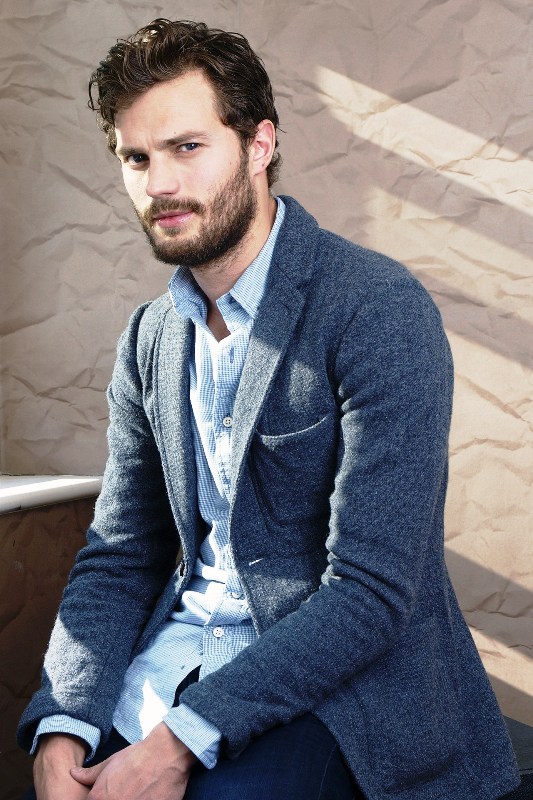 Jamie Dornan as Christian Grey
Jamie Dornan was born on May 1, 1982 in Belfast, Northern Ireland. He is an actor, known for Marie Antoinette (2006), Shadows in the Sun (2009) and Beyond the Rave (2008). He has been married to Amelia Warner since April 27, 2013. They have one child, a little girl born in Vancouver BC, during they filming of FSOG. He has modeled for Calvin Klein and was the face for the Dior Homme campaign. He currently is on TV in The Fall and on New Worlds in the UK. He was also on TV in Once Upon A Time. His newest movie is just out Flying Home.  There are several websites covering Jamie Dornan but he does have his own personal twitter.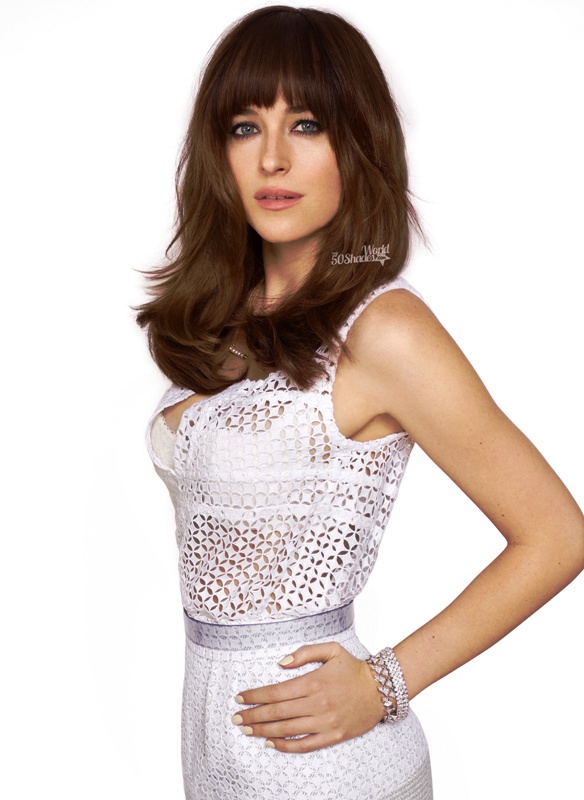 Dakota Johnson as Anastasia Steele
Dakota Mayi Johnson is an American fashion model and actress. She is the daughter of actors Don Johnson and Melanie Griffith, and her maternal grandmother is actress Tippi Hedren.
In 1999, she made her film debut in Crazy in Alabama (1999), where she and her half-sister, Stella Banderas, played the daughters to their real-life mother, Melanie Griffith. The film was directed by her stepfather, Antonio Banderas, but it wasn't a hit. Dakota resumed her schooling and waited several years before she decided to become a professional actress and model. Landed the coveted role of Anastasia Steele in the film adaptation of the best-selling erotic novel "Fifty Shades of Grey" by reading a long, sexually-explicit monologue from the Ingmar Bergman film Persona (1966). It was an unconventional choice for an audition piece, but Johnson felt that the filmmakers were looking for a leading lady who would address the sexy material in a mature, direct manner. Some of her film credits include Date and Switch, Need For Speed and she is currently filming Black Mass.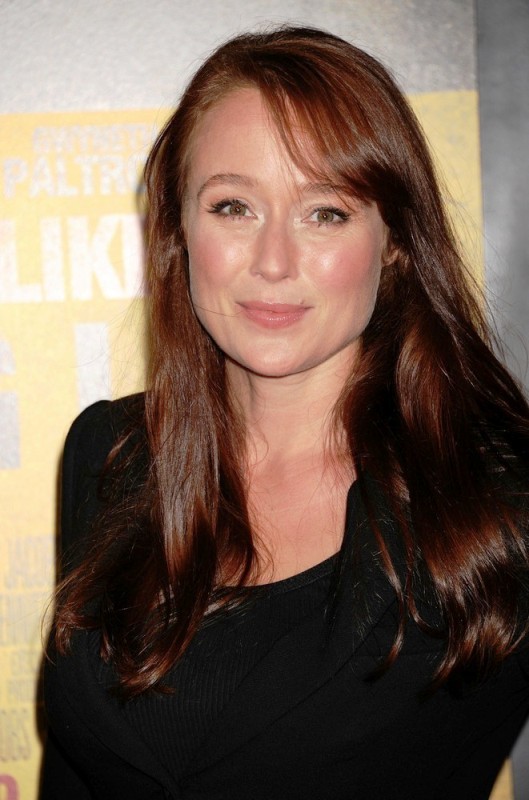 Jennifer Ehle as Carla May Wilks
Jennifer Ehle was born on December 29, 1969 in Winston-Salem, North Carolina, USA as Jennifer Anne Ehle. She is an actress, known for Zero Dark Thirty (2012), The King's Speech (2010) and The Ides of March (2011). She has been married to Michael Scott Ryan since November 29, 2001. They have two children. She has a rich film and theater history spanning the last 20 years. I first recognized her from Pride and Prejudice (1995). Jennifer can be found on Twitter.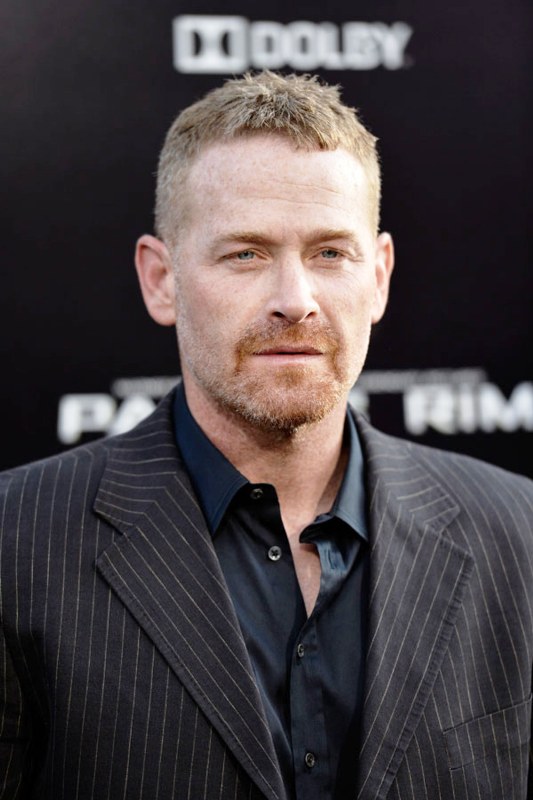 Max Martini as Jason Taylor
Maximilian Carlo "Max" Martini is an American film, theater and television actor known for his roles as Corporal Fred Henderson in Saving Private Ryan. He was born on December 11, 1969 in Woodstock, NY. He has been married to Kim Restell since 1997 and has two childlren. Martini recently appeared in Pacific Rim for Warner Bros. and Captain Phillips for Sony. He is currently awaiting release on Sabotage starring Arnold Schwarzenegger which will be released in North America by Open Road Films.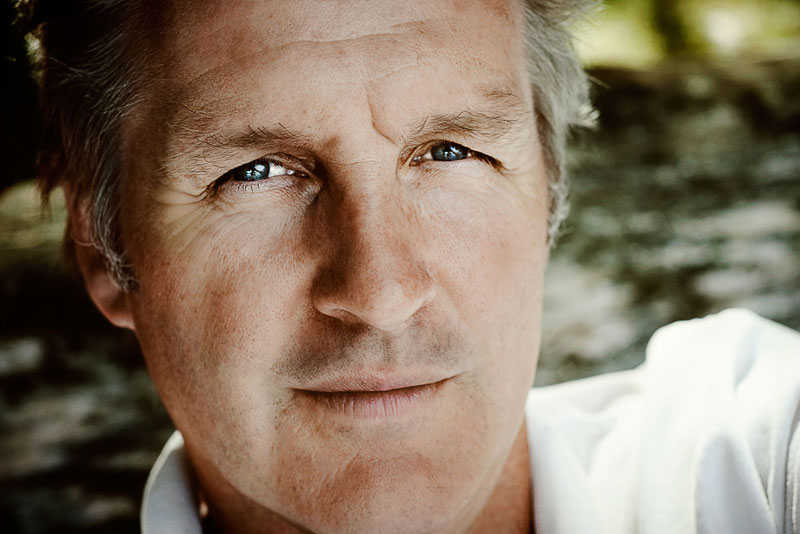 Andrew Airlie as Carrick Grey
Andrew Airlie has starred in numerous TV and movie roles since the early 1990's. He is based in Vancouver BC and is seen in the Fifty Shades of Grey Trailer at the head of the table at the Grey family dinner. When not working he likes to travel with his wife and two children and is an avid photographer. You can learn more about his at his website andrewairlie.com.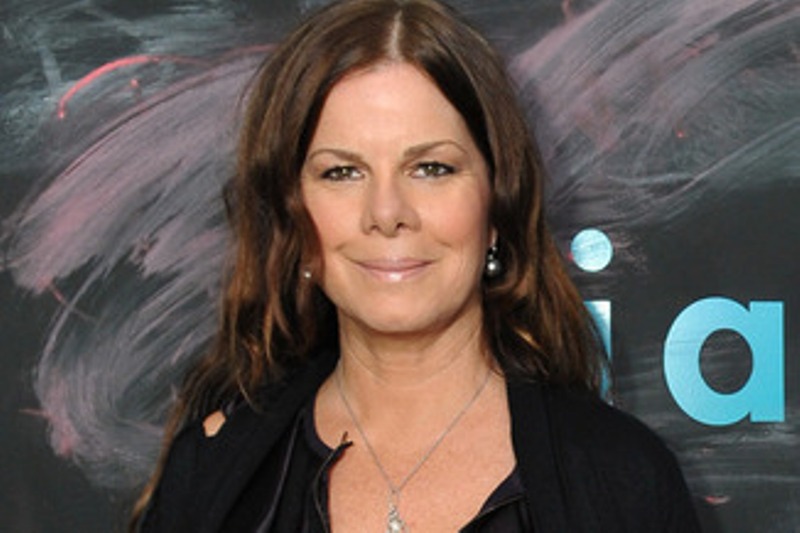 Macia Gay Harden as Dr. Grace Trevelyan Grey
Marcia Gay Harden was born on August 14, 1959, in La Jolla, California, the third of five children. Her father was in the military, and the family relocated often — she first became interested in the theater when the family was living in Greece, and she had attended plays in Athens. Harden began her college education at American universities in Europe and returned to the US to complete her studies at the University of Texas in 1983; went on to earn an MFA at NYU, and, thereafter, embarked on her acting career. She has been in movies dating back to 1979. You can find Marcia on Twitter.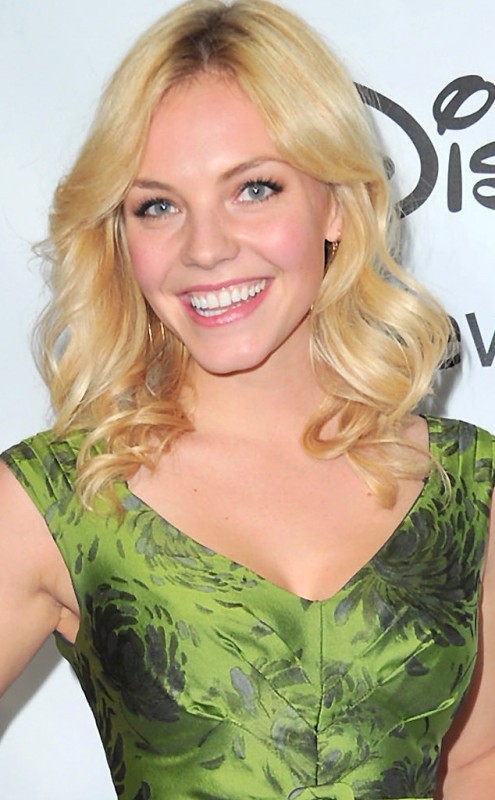 Eloise Mumford as Kate Kavanagh
Eloise Mumford was born on September 24, 1986 in Washington, USA. She is an actress, known for In the Blood (2014), So Undercover (2012) and Buried Treasure (2012).A Native of the Pacific Northwest, Graduated NYU's Tisch School of The Arts in Summer 2009 where she studied with the Atlantic Theatre Company.  She is on Twitter.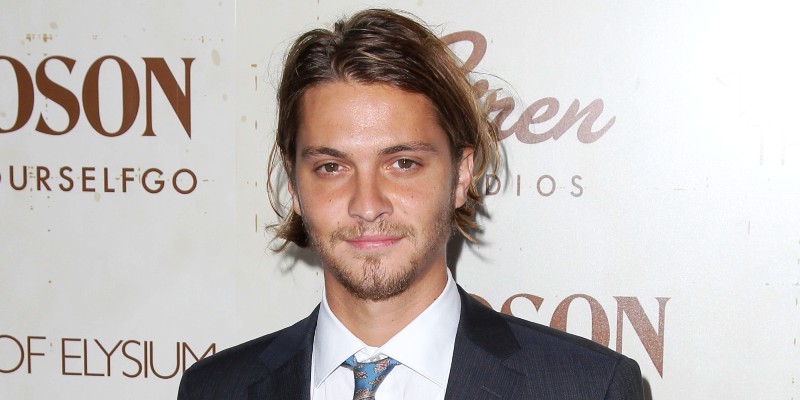 Luke Grimes as Elliot Grey
Luke Grimes was born on January 21, 1984 in Dayton, Ohio, USA as Luke Timothy Grimes. He is an actor, known for Taken 2 (2012), All the Boys Love Mandy Lane (2006) and Assassination of a High School President (2008). He was starring in True Blood until last year.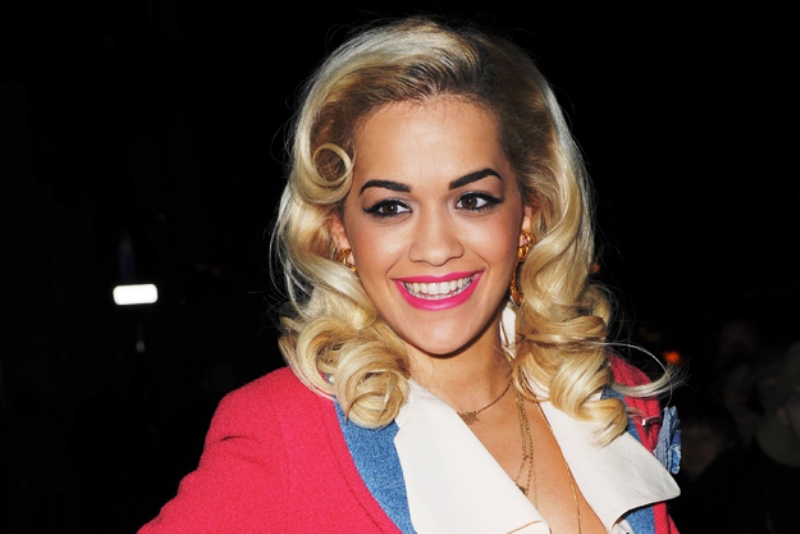 Rita Ora as Mia Grey
Rita Ora is an Albanian-born British singer-songwriter. Ora was born in Pristina, Kosovo on 1990. At age one her family decided to move to the United Kingdom. She grew up in West London and attended St Cuthbert with St Matthias CE Primary School in Earls Court, following which she graduated from Sylvia Young Theatre School and then St Charles Catholic Sixth Form College. She began singing from a young age.In 2009, Ora made a cameo on Jay-Z's video for "Young Forever" and Over by Drake. Ora caught the attention of Jay-Z and he quietly signed her to Roc Nation, in which she was featured in a commercial for Roc Nation + Skullcand. She currently is in ads for Rimmel London and just signed a contract with Adidas. Rita is online and twitter.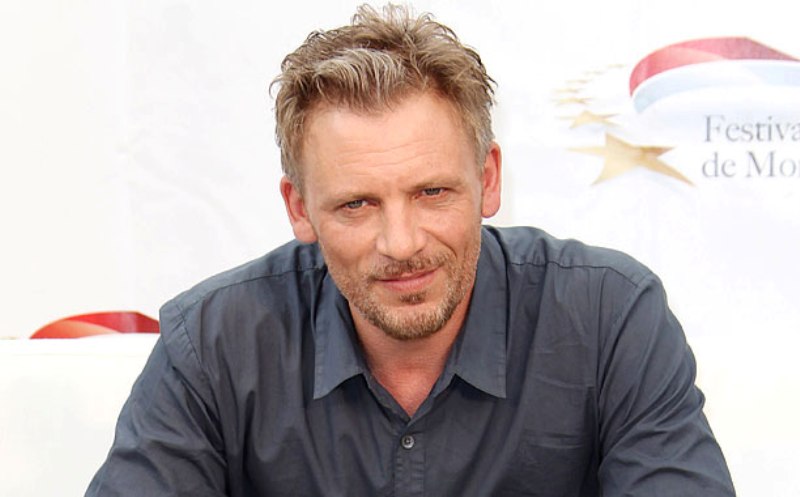 Callum Keith Rennie as Ray Steele
Callum Keith Rennie was born in England, raised in Alberta, Canada and came late to acting – he discovered theatre in Edmonton at the age of 25. Starting out in university radio and working his way to the renowned Shaw Festival, Callum moved to Vancouver and quickly caught the eye of producers and directors. Currently he lives in Vancouver.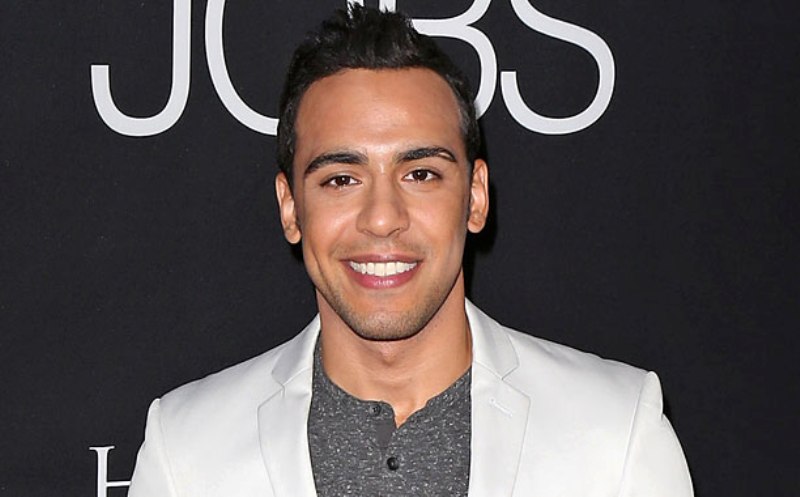 Victor Rasuk as Jose Rodriguez
Victor Rasuk was born on January 15, 1984 in New York City, New York, USA. He is known for his work on Raising Victor Vargas (2002), Lords of Dogtown (2005) and Jobs (2013).Hes been on TV in ER and Law and Order. He is in the new Godzilla movie releasing soon.HE is one Twitter.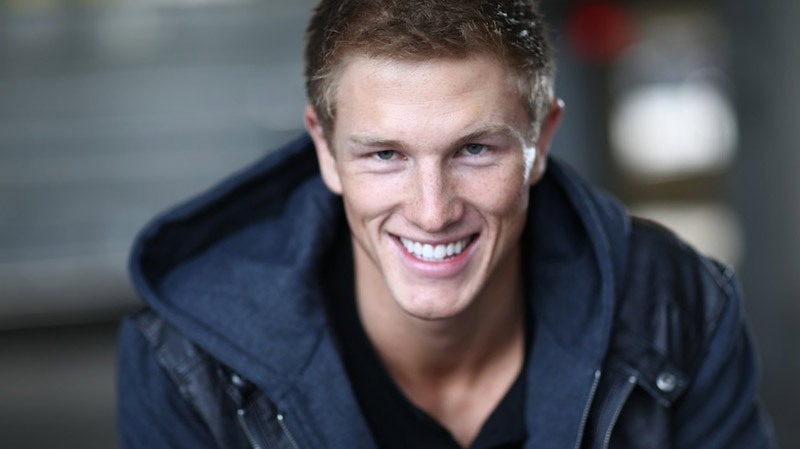 Anthony Konechny as Paul ClaytonBorn September 23rd in Vancouver, BC. Anthony Konechny studied theatre and film for a few years then was picked up by Vancouver's John Davies Talent Agency. He started his career off booking highly rated shows such as 'Smallville', Nickelodeon's 'The Troop', R.L Stine's 'The Haunting Hour', and Hallmark's 'Note from the Heart Healer'.  His relentless work ethic to his training and charming bad boy sex appeal landed him a Guest Star on ABC/CTV's hit series 'Motive'. Anthony Konechny then landed a recurring role on J.J. Abram's hit series on FOX  'Almost Human', as well as Warner Bros and Legendary Films blockbuster 'Godzilla'. Outside of the studio, Anthony is incredibly passionate about his physique, and has spent long hard hours training his body to peak condition. He plans on taking the stage to compete in the Mens Physique Fitness Competition in November 2013. He is due out in Godzilla this summer. His website is .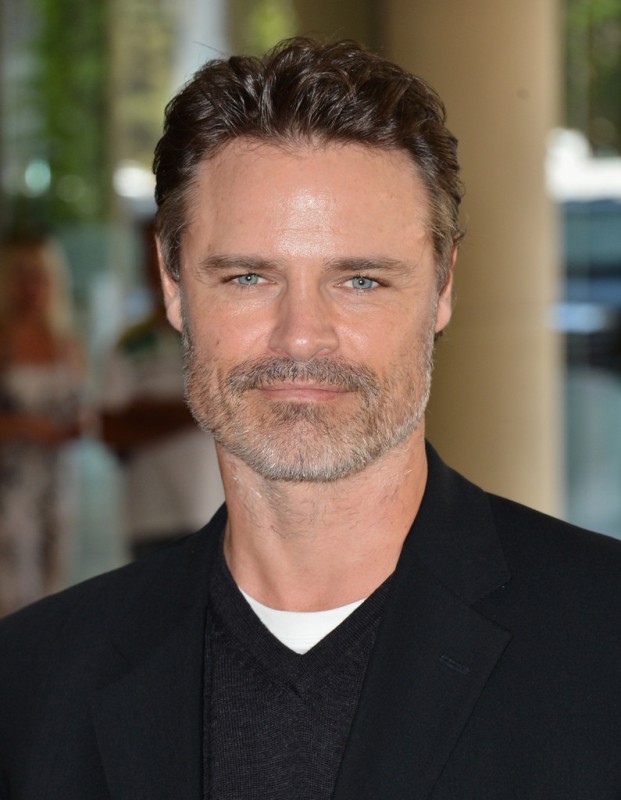 Dylan Neal as Robbin "Bob" Adams
Dylan Neal was born in Richmond Hill, Ontario, Canada on Shortly thereafter, his family moved to Oakville, just west of Toronto, where he spent the remainder of his childhood. As a young student, he attended the prep school, Appleby College, where he was introduced to the game of squash. Dylan quickly fell in love with the sport and was soon playing for Canada at an international level. Towards the end of his teenage years, after many years of traveling across North America on the amateur squash circuit, Dylan decided a professional squash career was not for him. By this time, Dylan was attending Blakelock Highschool, where he was enrolled in the drama program. At the urging of his drama teacher, Dylan signed with a Toronto talent agent and began auditioning professionally. It didn't take long for Dylan to realize this was the direction his career would take. In 1992, Dylan moved to Los Angeles where his career quickly took off. He lived in Los Angeles until 2006, when he and his family moved to Vancouver for the production of the Lifetime television series 'Blood Ties'. In 2011, Dylan and his family returned to Los Angeles. He has appeared on several TV shows including Cedar Cove on Hallmark  and Arrow. His twitter is.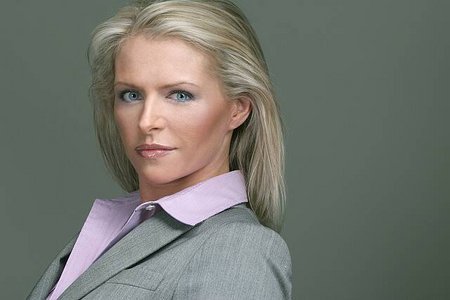 Anne Marie Deliuse
Anne Marie will be playing the role of Dr. Greene. As you remember she first appears as the gynecologist hired by Christian to take care of Ana's birth control needs. She later reveals Ana's pregnancy in FREED. Anne Marie has done several movies and TV shows. They include Smallville, Cedar Cove and even a 2002 episode of The Twilight Zone. Yes, really.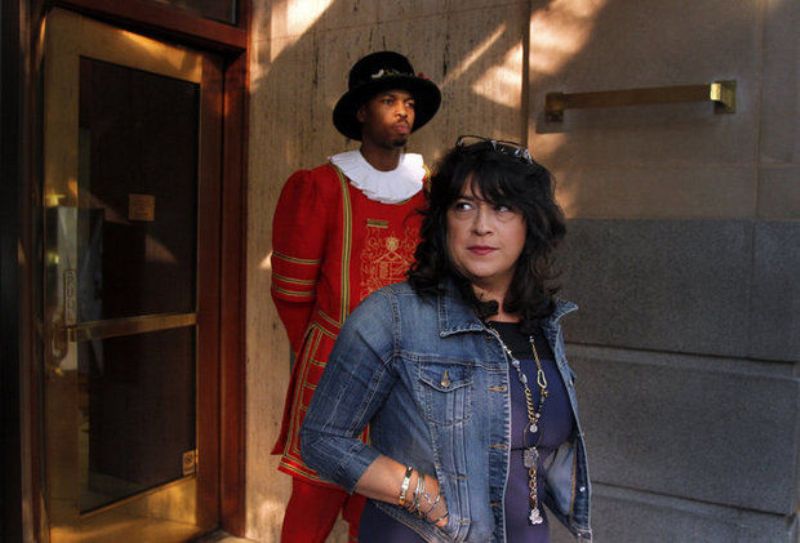 E.L. James  Author of Fifty Shades of Grey Trilogy
I'm a former TV executive, wife and mother-of-two based in the leafy suburbs of West London. Since January 2012 my life has taken an extraordinary turn with the runaway success of the Fifty Shades Trilogy. From an early age I had always dreamt of writing stories that readers would fall in love with – and my dreams have come true, thanks to you guys. Now that life seems to have settled down a little, I want to crack on and write my next novel – another adult, provocative romance. I do hope you will enjoy that too. You can read more at her website.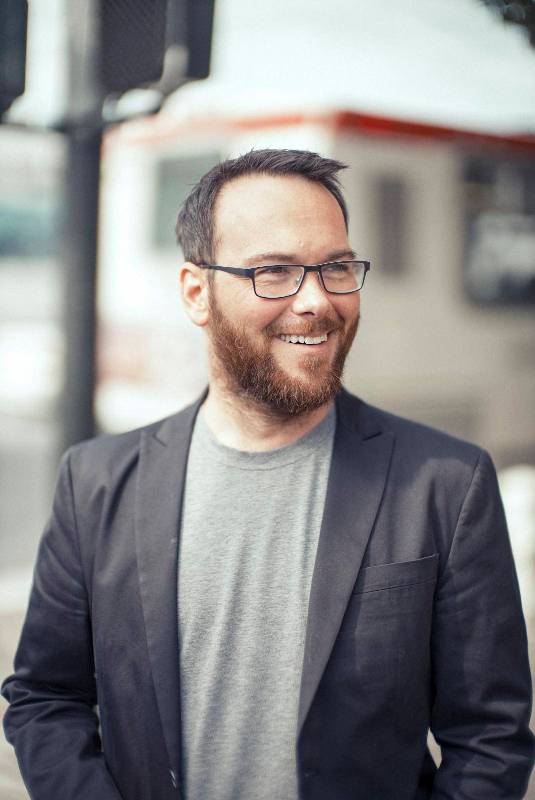 Dana Brunetti Producer Fifty Shades of Grey Movie
Dana Brunetti is the president of Trigger Street Productions, a production company founded by Kevin Spacey in 1997. Also an innovator in the realm of social networking, Brunetti launched Trigger Street Labs in 2002, a platform for feedback and exposure for undiscovered writing and filmmaking talent.  In 2009, he produced the film The Social Network, the story of how Facebook was created.This last year he produced Captain Phillips and is involved with producing House of Cards for television.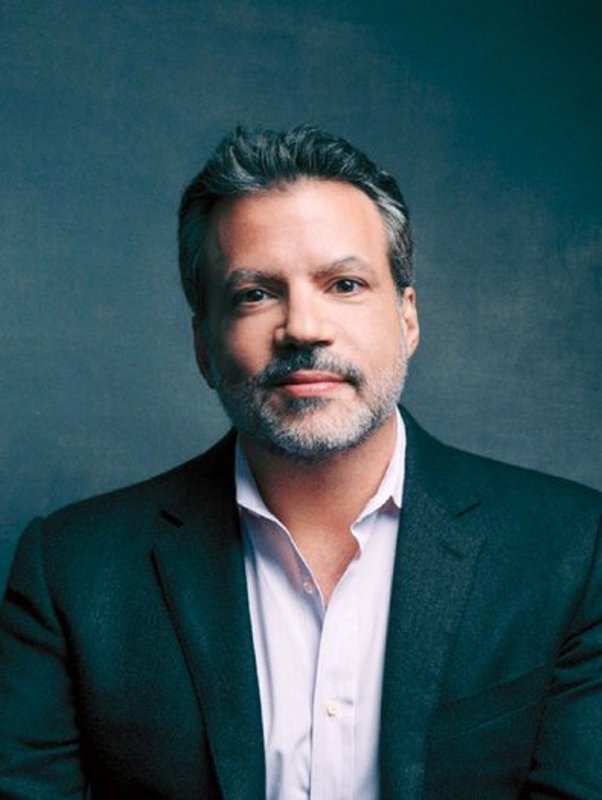 Michael De Luca Producer Fifty Shades of Grey Movie
Michael De Luca was born in 1965. He is known for his work on American History X (1998), The Social Network (2010) and Captain Phillips (2013). He has been married to Angelique De Luca since June 2009. They have one child.  Studied film at NYU. Loves comic books and graphic novels.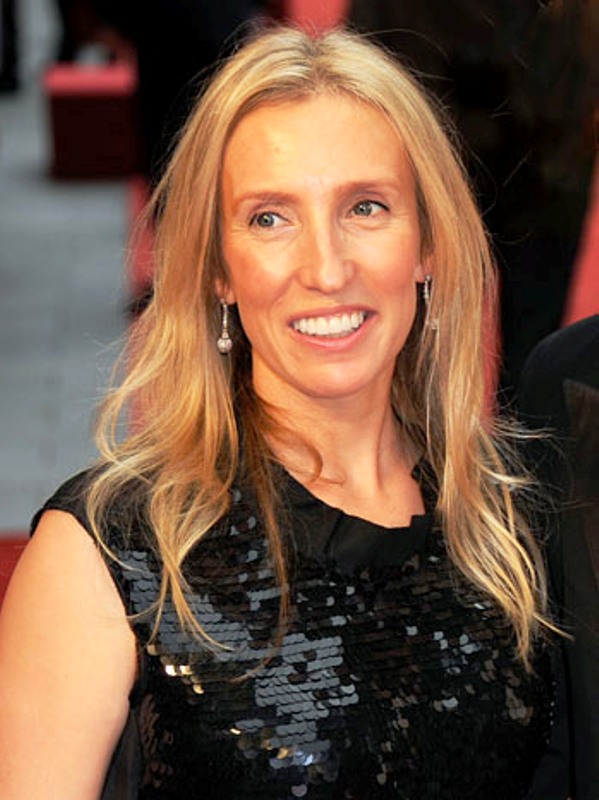 Sam Taylor-Johnson Director Fifty Shades of Grey Movie
Sam Taylor-Johnson was born on March 4, 1967 in London, England as Samantha Louise Taylor-Wood. She is a director and actress, known for Nowhere Boy (2009), Fifty Shades of Grey (2015) and Love You More (2008). She has been married to Aaron Taylor-Johnson since June 21, 2012. They have two children.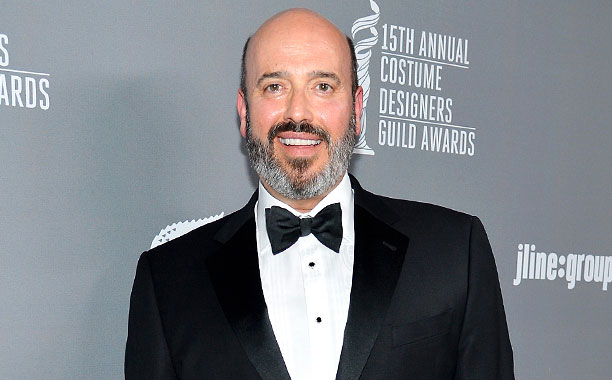 Mark Bridges Costume Designer Fifty Shades of Grey Movie
Mark Bridges was born in Niagara Falls, New York, USA. He is known for his work on Silver Linings Playbook (2012), There Will Be Blood (2007) and Captain Phillips (2013).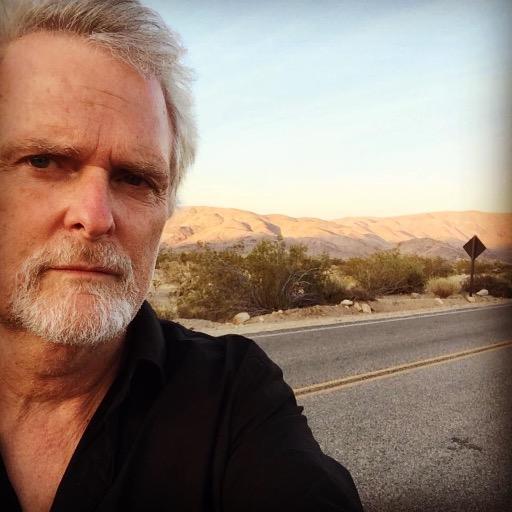 Fifty Shades Darker and Freed Director James Foley
James Foley was born on December 28, 1953 in Brooklyn, New York City, New York, USA. He is a director, known for Glengarry Glen Ross (1992), Fear (1996) and Perfect Stranger (2007). He is also known for directing several episodes of TV show House of Cards. His most recent directing was with TV shows Billions and Wayward Pines.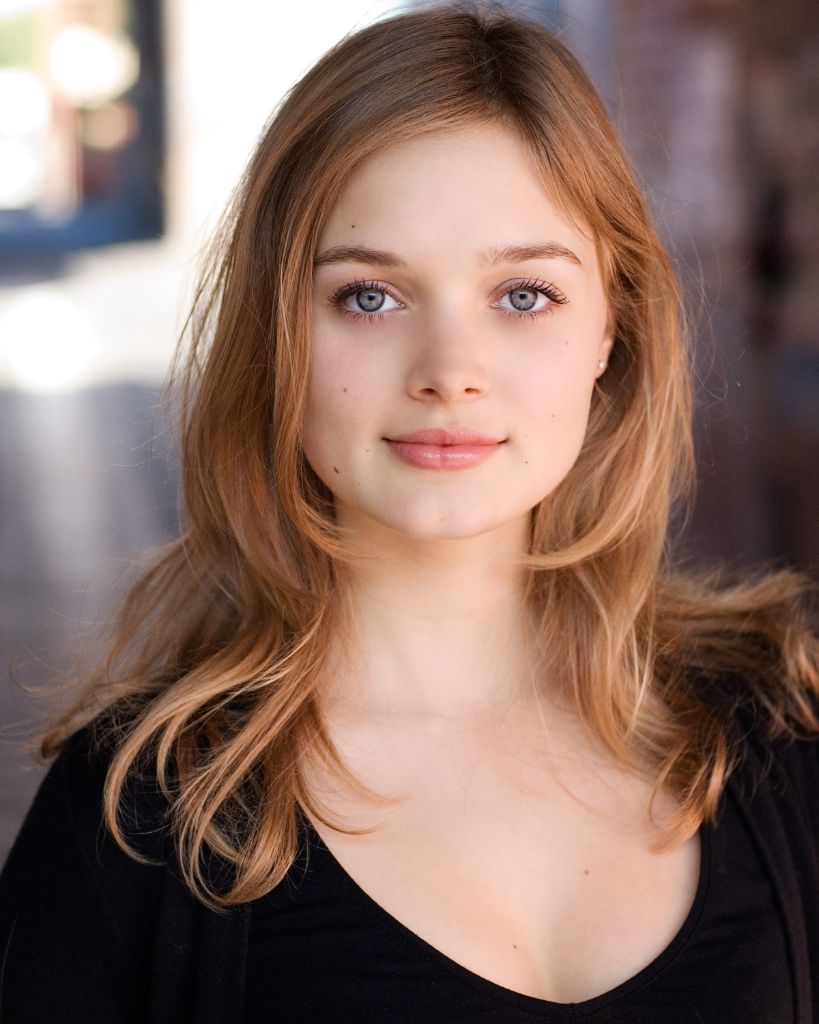 Bella Heathcote as Leila Williams   Fifty Shades Darker/Freed
Bella Heathcote is most easily seen on the screen in Pride Prejudice and Zombies.
Born Isabella, "Bella" Heathcote is an actress from Australia. Her first roles include playing "Amanda Fowler" on the Australian television soap opera, Neighbours (1985), for which she is best known. She was a recipient of a Heath Ledger Scholarship in May 2010. Tim Burton cast Heathcote as "Victoria Winters" in his film adaptation of Dark Shadows (2012) in February 2011, which will be out in 2012.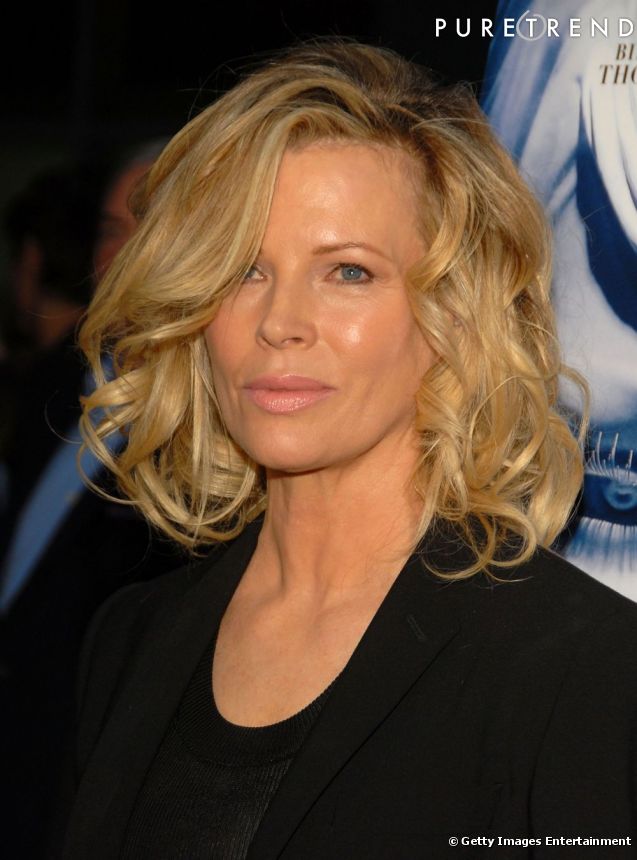 Kim Basinger as Elena Lincoln  "Mrs. Robinson"