CHRISTAIN GREYS AUDIS FEATURED AT CHRISTIANGREYSAPARTMENT.COM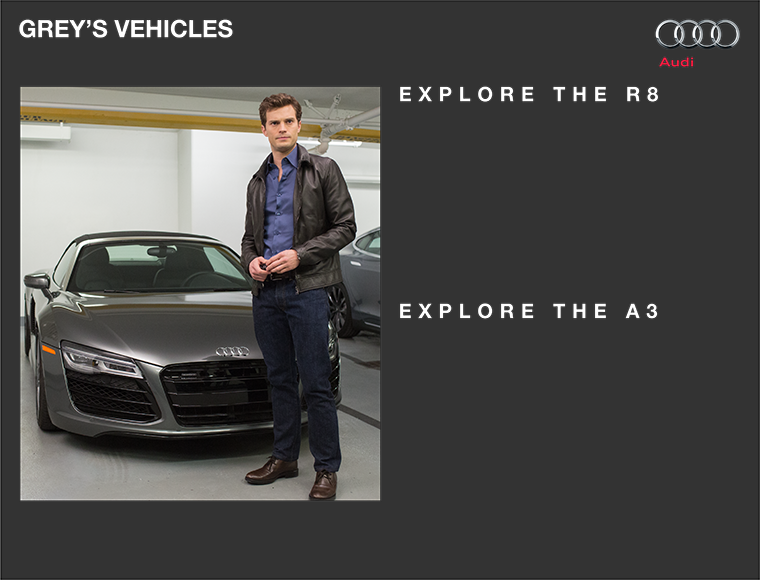 A new feature has arrived inside ChristianGreysApartment.com. Its a new link to information and photos about his Audi cars. It has an amazing interactive photo that lets y ou spin the R8 and then you can also look inside the car. They also have the A3 in Red which is he Audi he gives to Ana. Be sure to check it out, its lots of fun.
You can read a lot more details and see more photos of Christians Audis here.