FSOG E. L. JAMES ON TODAY SHOW THURSDAY FEB 5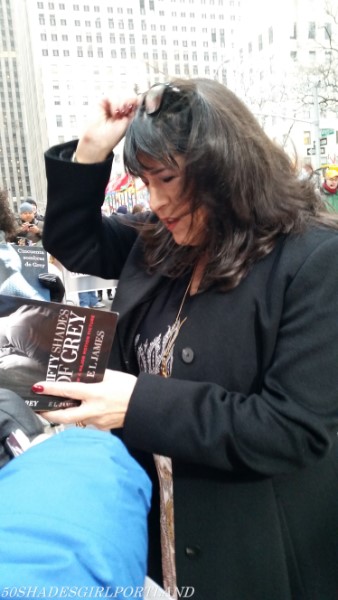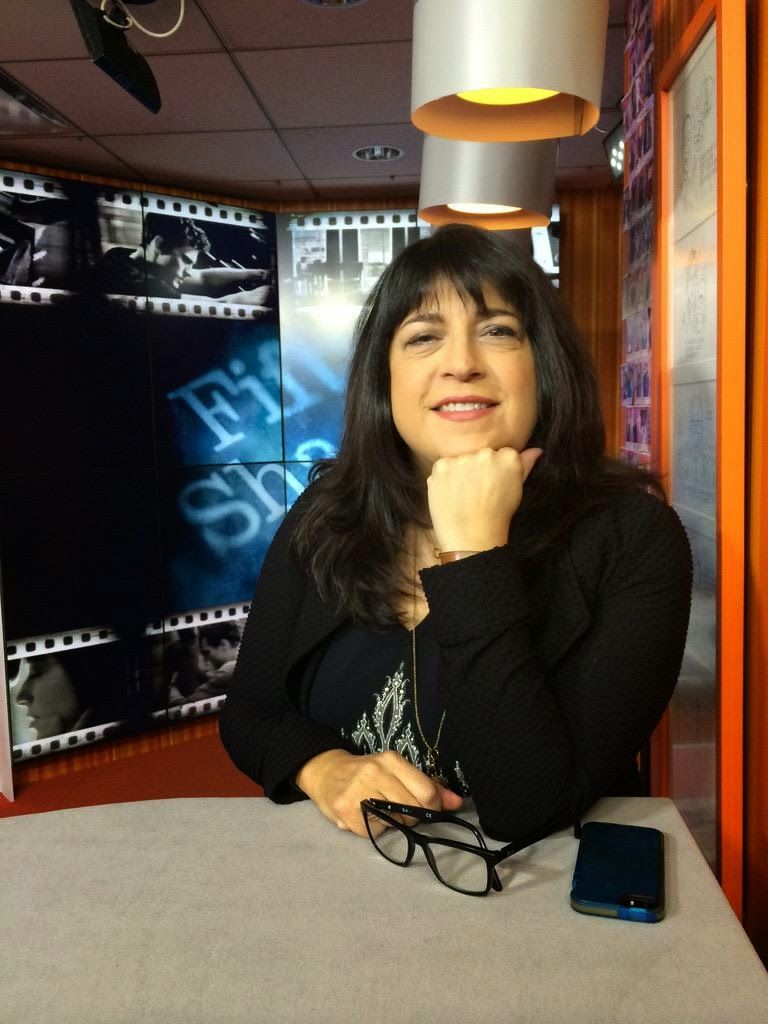 Credit Today Show
After arriving in NYC my plan was to sleep in and do some sight seeing around NY on Thursday. BUT my good friend K  had been trying to get me to get up early and attend the Today Show that morning with E. L. James as guest. I did get online before I left and registered with the Today Show On the Plaza website. I had no idea they have so much material for fans. I even received an email from them about attending and what to expect. The guy Alex from The Today Show was the contact person for them. He was actually in the plaza that morning as well. Cute guy.
After waking up at 5 am in NY I decided I would just get up and go. It was going to be tight but I hurried myself along getting ready. My hotel was about 1/2 block from times square and I knew that the today show filming was close by. My "plus 1" was really tired so I left them and took off about 6 am. I started walking not quite sure what streets I was heading to. I did stop along the way and ask some people for directions. It was at a brisk walk and it was below freezing cold. When I got to the plaza I had to walk to the other end of the block to enter. They had it set up so you had to pass by some security to get in. They also had signs and markers if you wanted to make your own sign. When I left the hotel I read a text from some other fans already there and told them I was coming. After I walked through the maze of barricades I spotted them across the way. I stopped to take some pics along the way and peered inside the windows while they were filming inside. It was so fun to be among all these fans, not all of them for Fifty Shades.
They had moved the Fifty fans to one end of the barricade so that when E. L. James came out she could head in our direction. I was down the end of the lineup and not sure if I would see her at all. They had TV monitors on the plaza so we could see what was happening on TV. There were several people that kept us up to date on what was happening next and E. L James was due to appear inside about 8 am and then outside after that. We could not see her through the windows inside while she was talking with Carson Daily. We were all so excited to see her and I think she was surprised to see all of us when she came out.
She came over to the fans and gave away four sets of tickets for the screening on Friday. She talked with Carson about the movie. Then after the filming was over she came back to the line up of fans and talked and signed autographs for everyone there. When I had the chance to greet her I noticed her beautiful dress and coat. The coat was cut with seaming down the back and was really lovely on her. She also wore high black suede boots. When she turned to leave I noticed her lacy cut-out stockings, they were cool. She also wore this beautiful locket. It was round clear glass with pieces inside of it on a long gold chain. I asked later on twitter about it and she kindly replied with the website of the maker. They sent me information on it that I can share.
After greeting all the fans she went back inside. The other four Today Show hosts were back out on the square for filming. E. L. James was then inside getting ready to appear with Kathy Lee and Hoda on their show later. They were taping that upstairs so we could not see any of it from the plaza.
We decided it was time to warm up as our hands were freezing. Thanks to C and M we headed to Dean and Deluca around the corner for coffee and treats.  I did recognize the name from the movie The Devil Wears Prada. Thanks to my friend K for getting me there and getting to meet her that morning!!
E. L. James was wearing her long locket from Kokona and you can read more about it here.
THANK YOU TO E. L. JAMES FOR MAKING IT THE MOST MEMORABLE MORNING.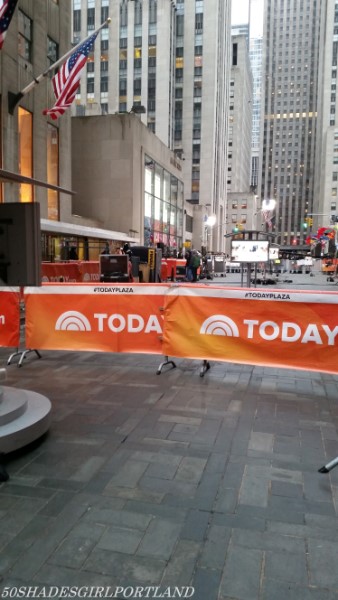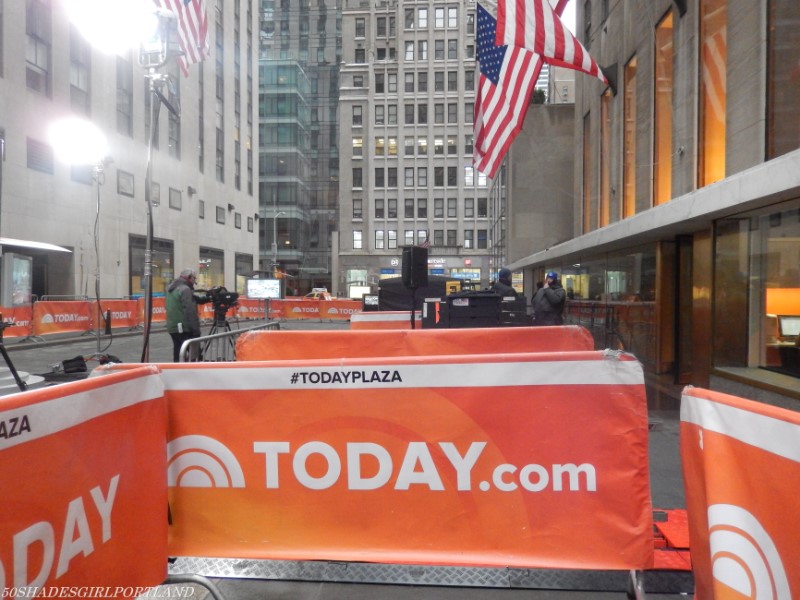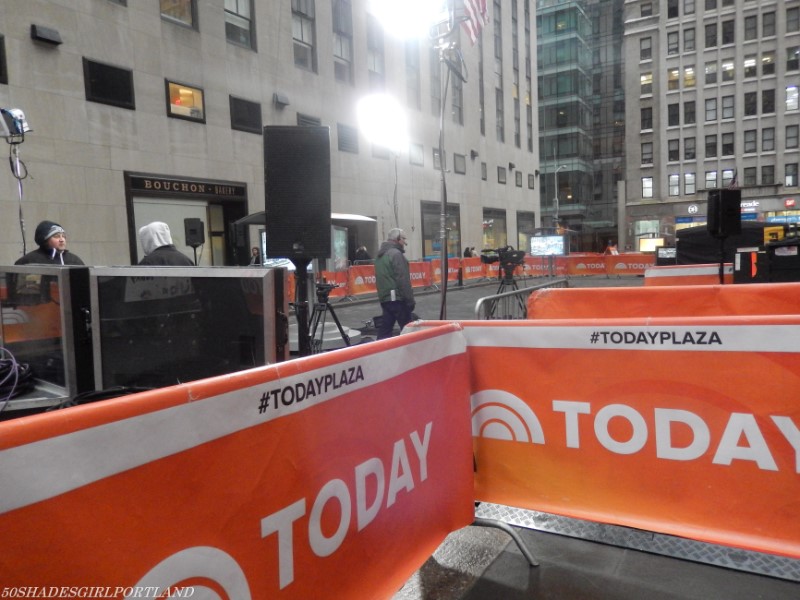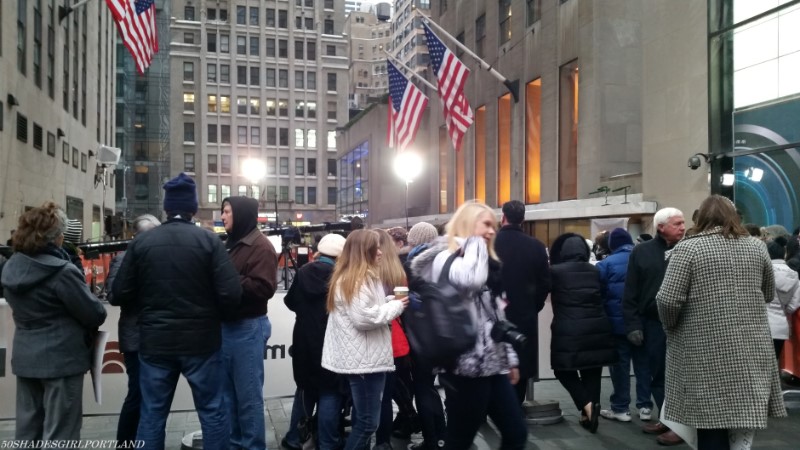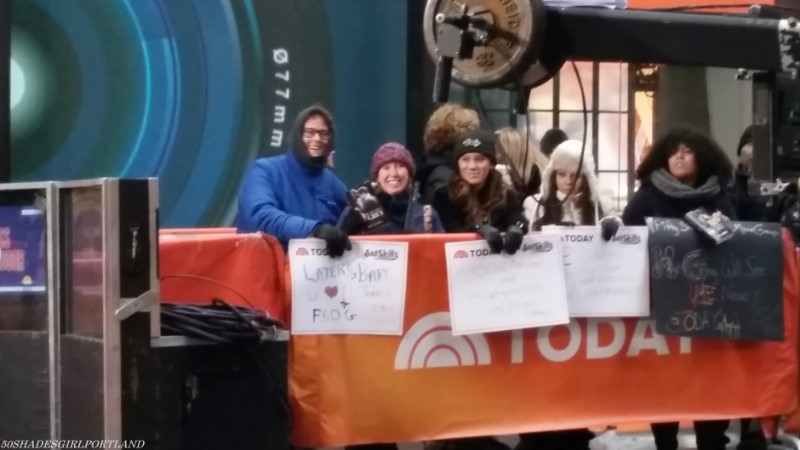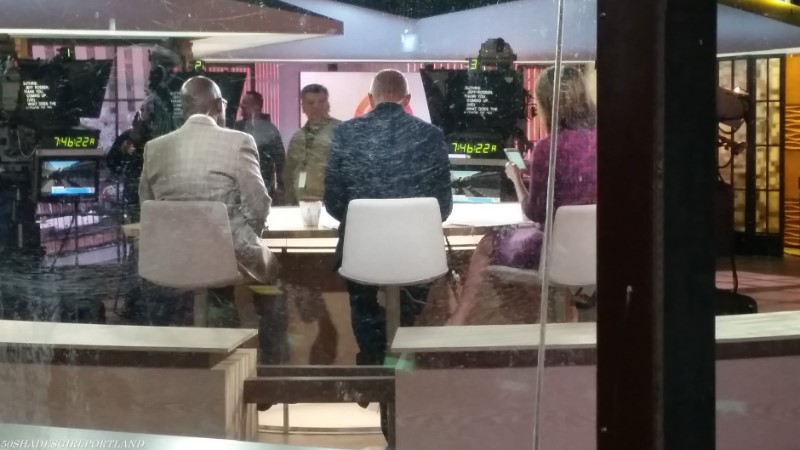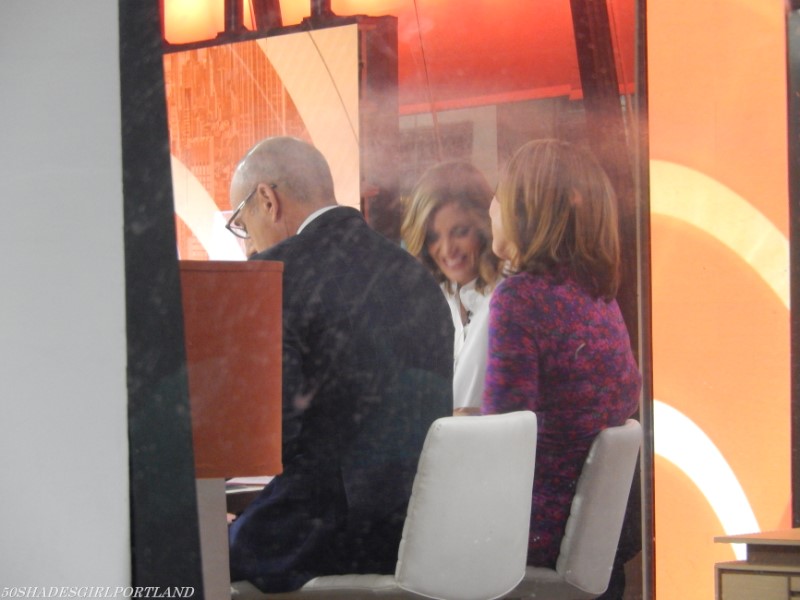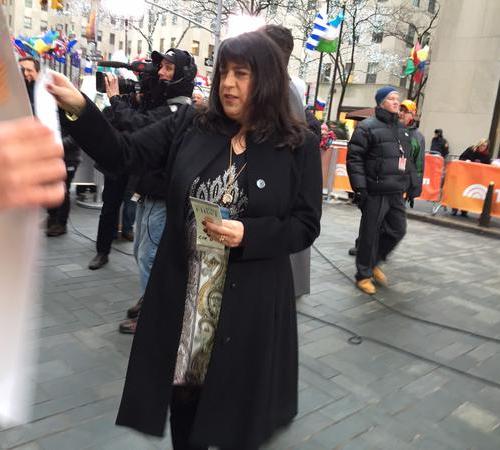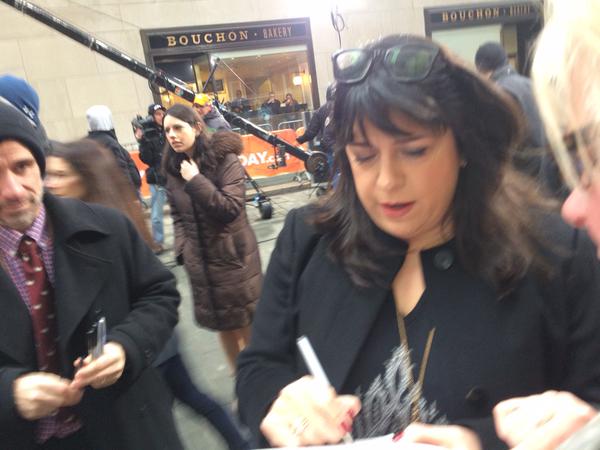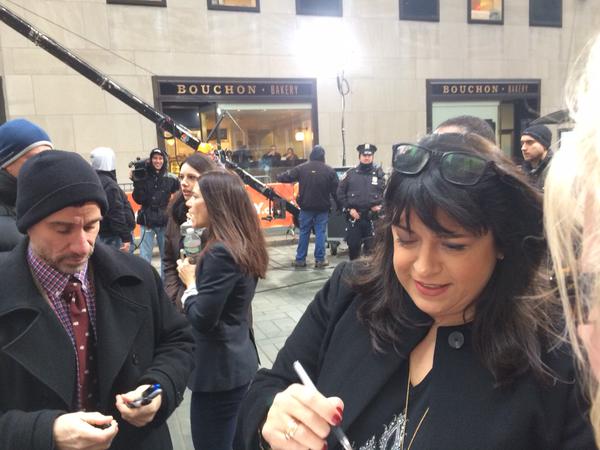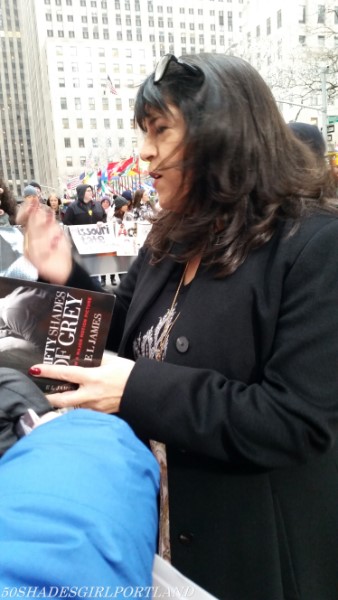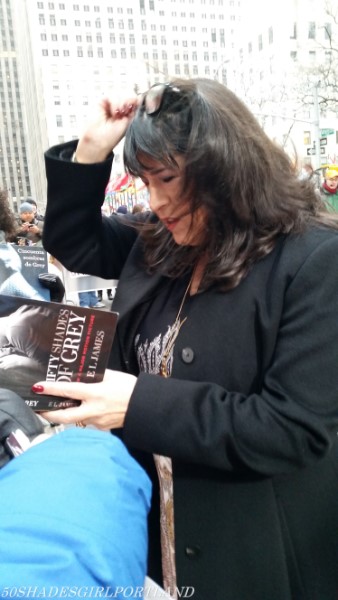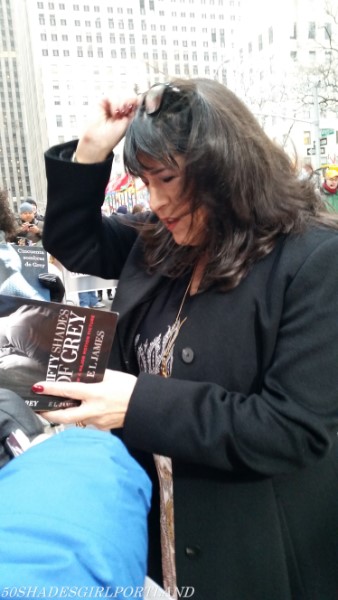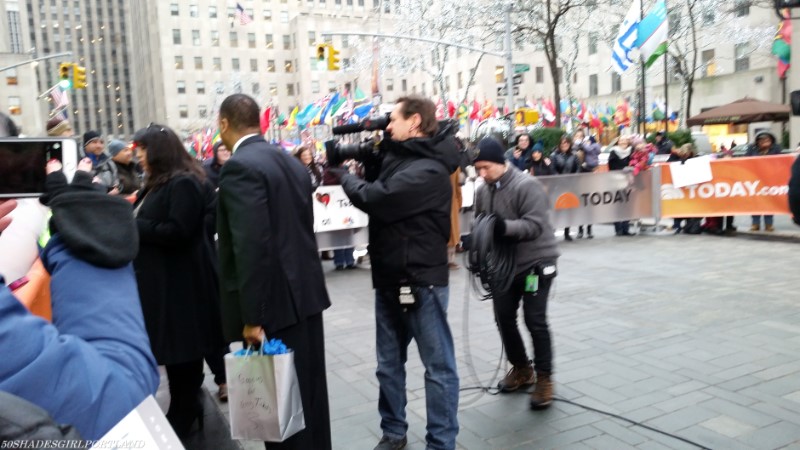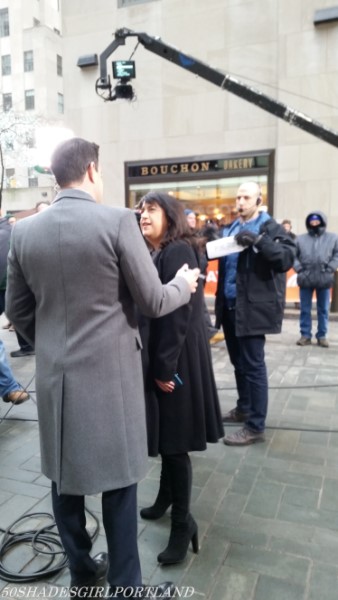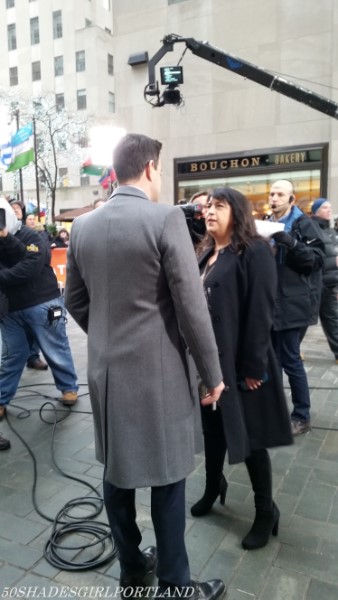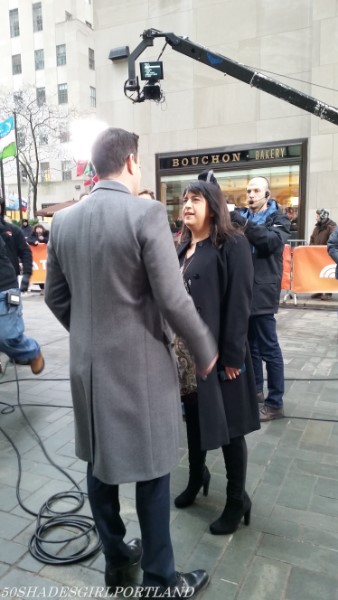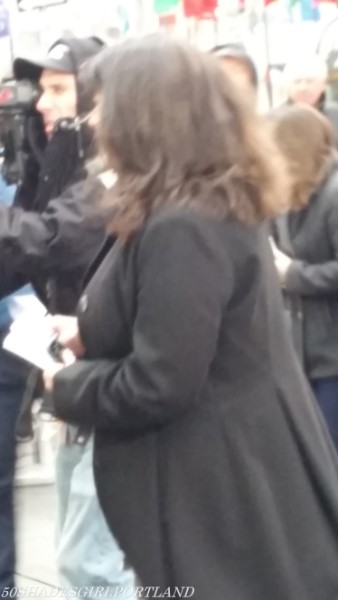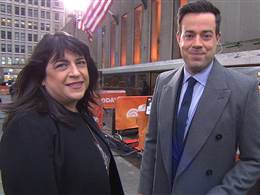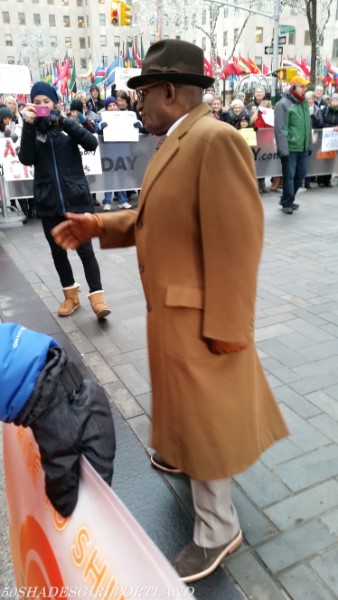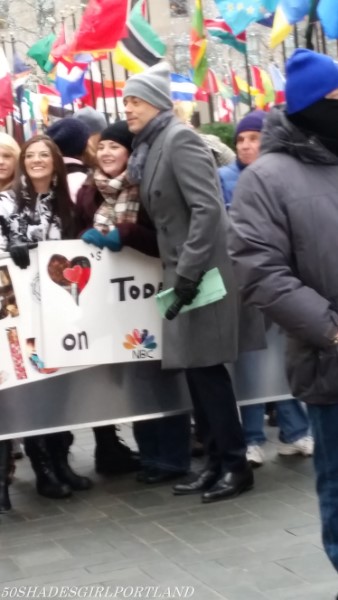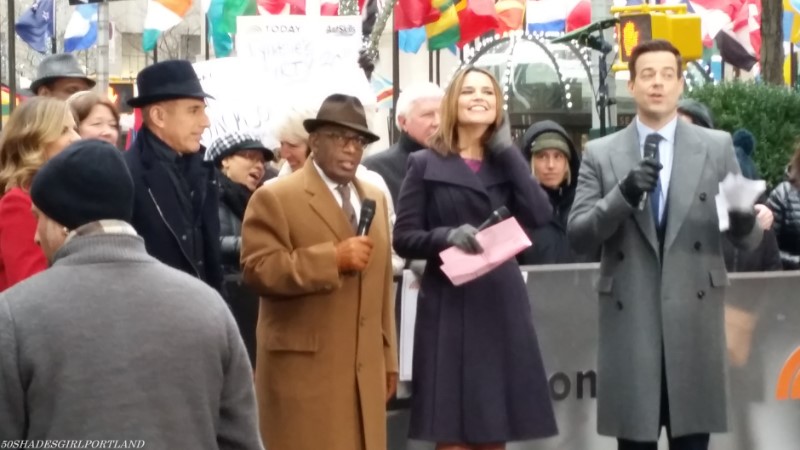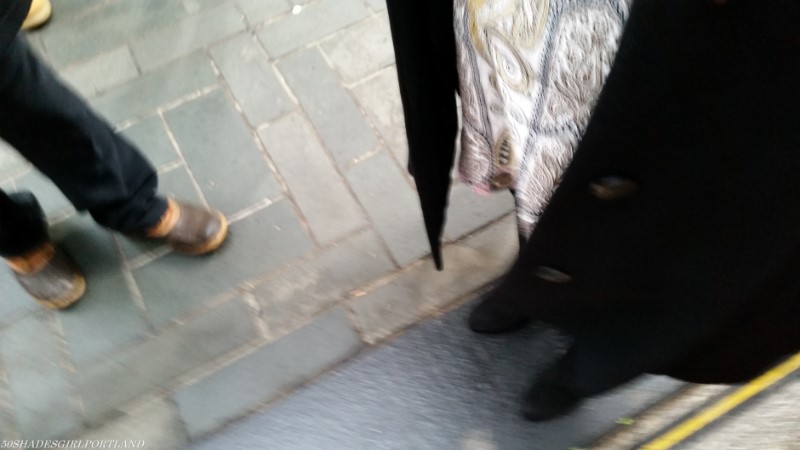 Visit NBCNews.com for breaking news, world news, and news about the economy