EXCLUSIVE:TEASER AD INCLUDES DAKOTA AT APT. AFTER JOGGING MATCHES FILMING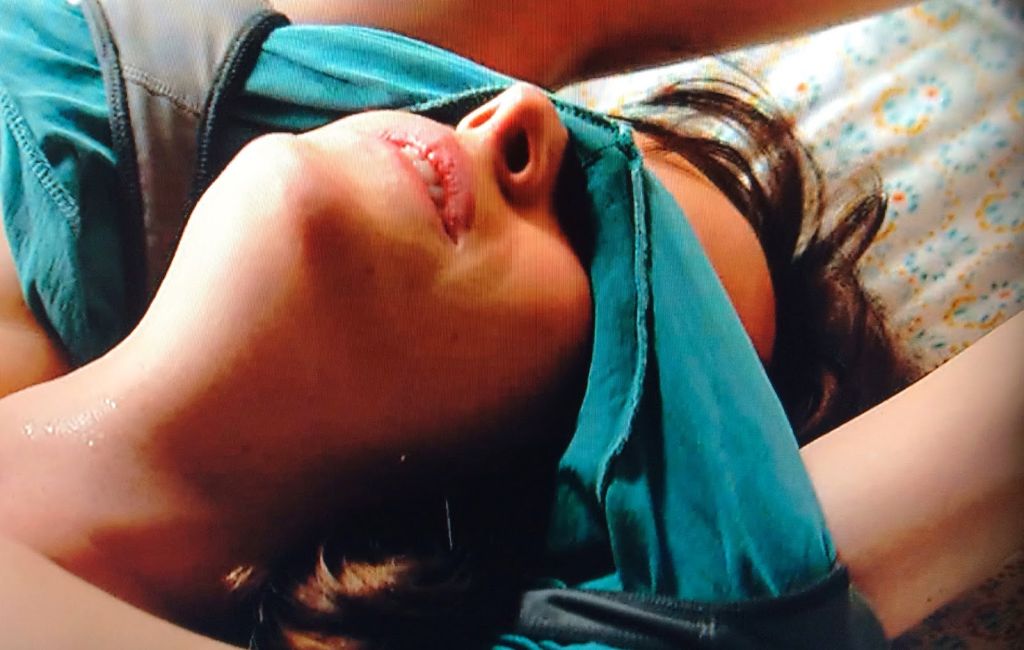 This has been a really busy week for  fans of Fifty Shades of Grey. Last week it was announced that a new full trailer would be released on November 13. After that announcement they have continued to release some teasers of the trailer. A new ad came out on TV this week which includes several quick glimpses of several new locations in the movie. One of the scenes shown is Ana laying on her bed at what looks like her apt. with her t-shirt placed over her eyes. It definitely looks like the scene in which she goes jogging after sending Christian the email "Its was nice knowing you". He then turns up by surprise at her apartment right after she returns from a jog.
On closer look I noticed she had a green colored shirt over her face. I then looked at the photos from the filming last year with Dakota jogging and found that it looks like the same shirt used for her two jogging filming scenes.. It does have black trim on it and you can see that the one in the teaser also has black trim on it which you can see at the bottom of the screen. She was jogging up the hill at Lonsdale Quay and then again in the same outfit in the gaslamp area near where they filmed her apartment front. The teaser is very fast with the scenes but this one just fit together. Can't wait for the new trailer now.
You can see all my photos from Lonsdale Quay filming location here.