FIFTY SHADES DARKER NYC "LIVE LIKE ANA" DVD LAUNCH MEDIA EVENT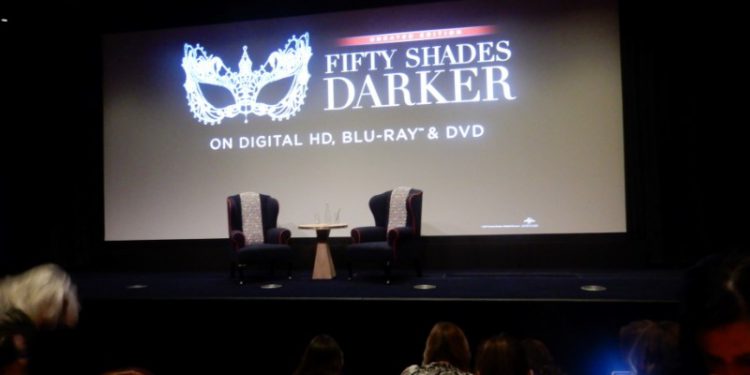 When I received the invitation to the NYC DVD Launch event "Live Like Anastasia" I had no idea of the grand event that Universal was planning. The event included media from several sources in NYC and also several people from Universal. They also had on hand several masked men in tuxedos who greeted us at the entrance and were making sure our needs were met throughout the evening.
The event was held at The Whitby Hotel in NYC in their beautiful underground event rooms and theater. They had 3 rooms Fifty Shades decorated including a Red Room. Their theater was perfect to relax in and enjoy the E. L James Q and A and then watch the Unrated Edition of Fifty Shades Darker. Before the movie began they brought in trays of champagne and popcorn for our enjoyment.
One of the rooms had Ana, Christian and Grace's costumes and accessories from the Masquerade Ball. They also had 3 make up tables set up with make up artist Rosalina De Silva and two other artists applying the same make up used for Ana in the movie. At the end of the room was a photo area and backdrop for fun photos to take with you.
The Red Room held cases with some of the Red Room implements as seen in the movie. One of the masked men sat in a opulent chair in the room reading from Fifty Shades of Grey.
After having drinks, appetizers, make up and other fun we were then ushered into the theater for the Q and A with E. L. James. She also did a meet/greet with us and signed books.
The evening ended with watching the newly released Unrated Edition Fifty Shades Darker which you can purchase May 9th.  Thank you to E. L. James, Universal and Official Fifty for an amazing event.
You can read my interview with Fifty Shades Darker/Freed Costumer Shay Cudliffe here.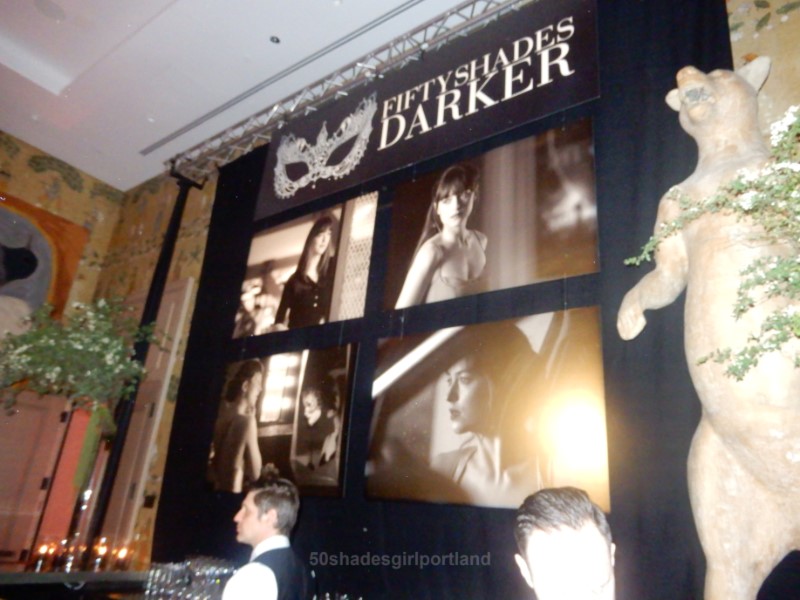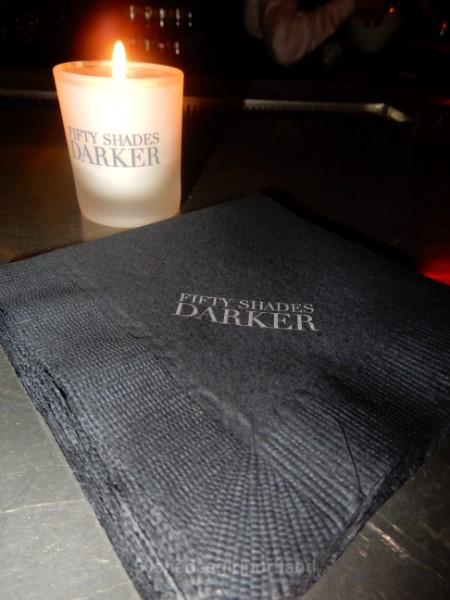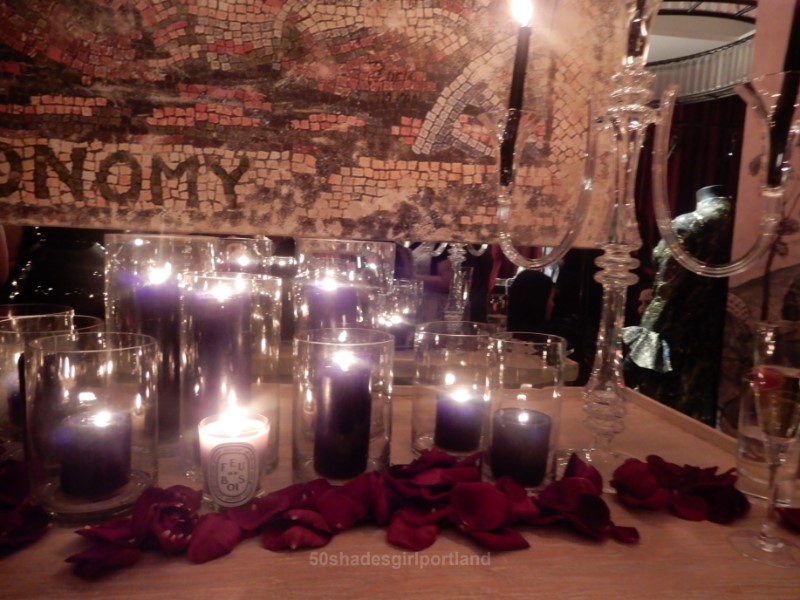 There were 3 dresses made for the filming.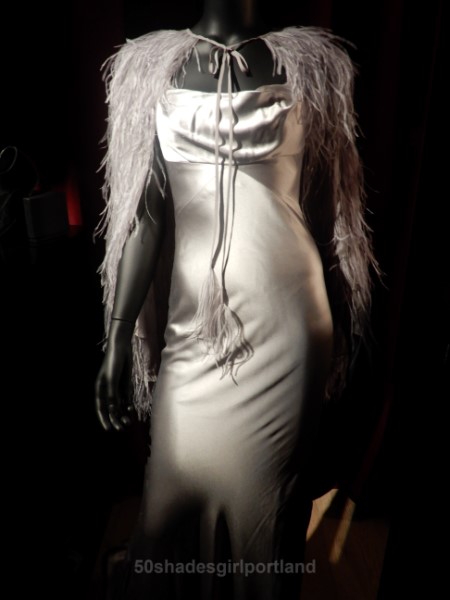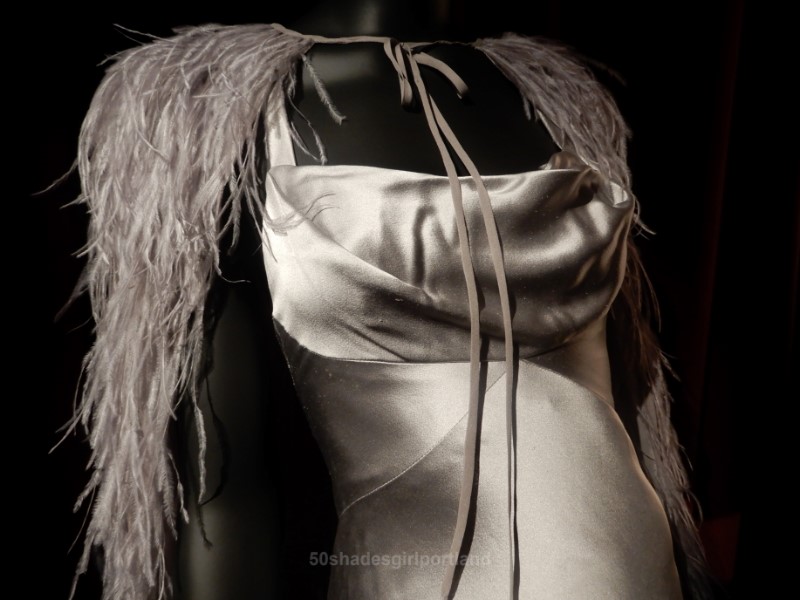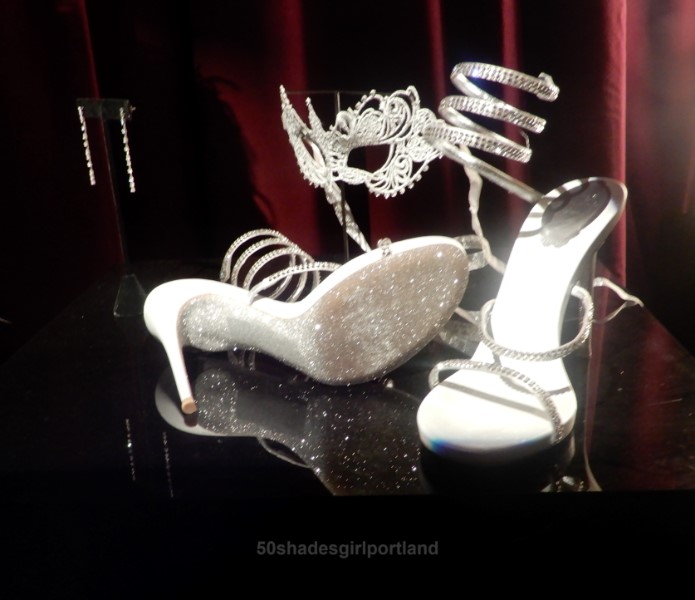 Lovely "Second Chance" earrings.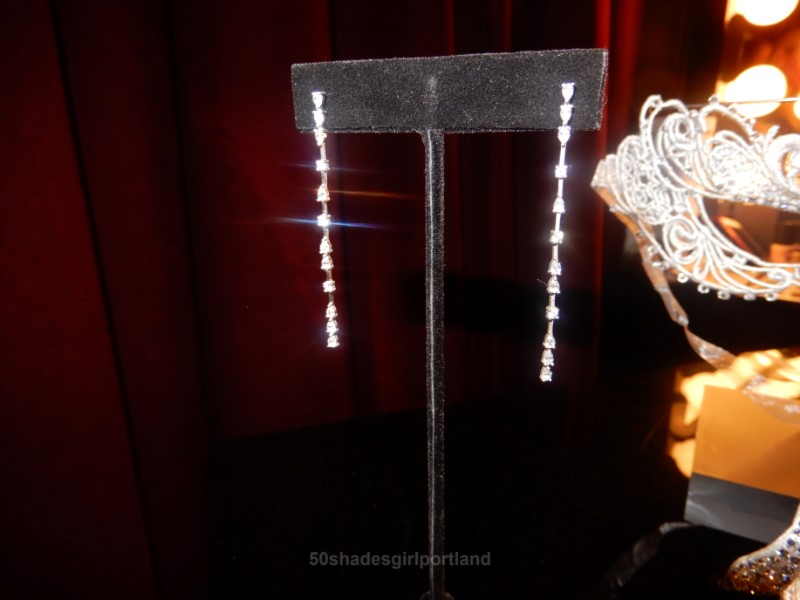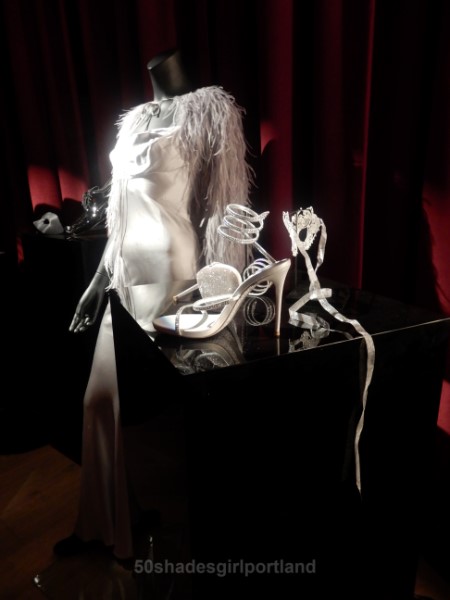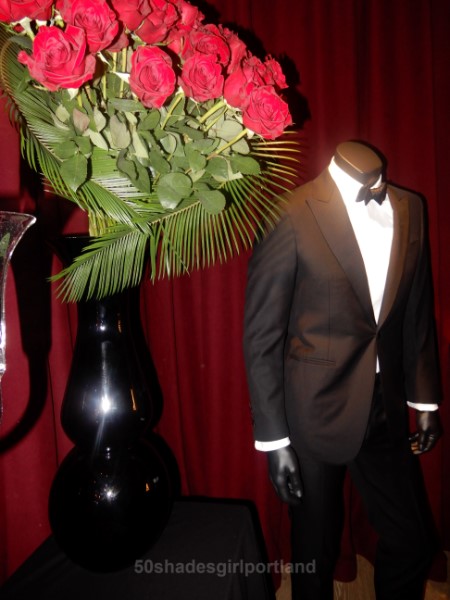 His shirt was pretty heavy fabric with lots of texture in it.