FIFTY SHADES OF GREY MOVIE CHARLIE TANGO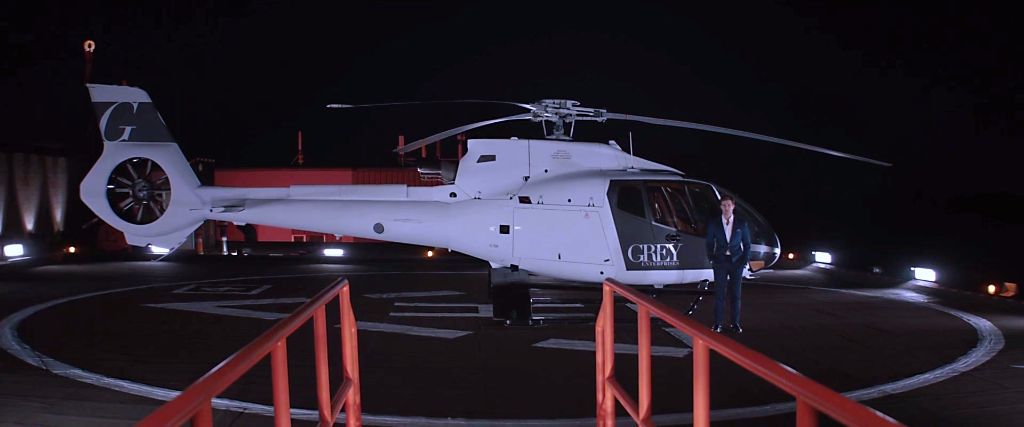 After seeing the movie now several times I have definitely noticed a few things that just don't look right. Tonight after seeing it once again I noticed the biggest spoiler of all. Charlie Tango, Christian Greys helicopter takes off from "Portland" and arrives in Seattle at "Escala".  Only thing is that they used the same heliport for both locations. I knew that they used a news stations heliport just outside of Vancouver BC, but I saw tonight that they used it for both locations.
The background lighting is slightly different and it looks like they surround the back side of the  heliport with a wall of boards. Then they cast different lights on the boards. It looks like they used a white light for "Portland" takeoff and then used a bluish light for the "Escala" landing. You can clearly see the same door with white sign leading  into the building in the back corner of both pictures. You can also see the boards along the edge behind the helicopter and the building that is to the right and behind the helicopter. Looks like Charlie Tango didn't go so far after all.
You can read more about the filming for Charlie Tango here.
These are leaving "Portland" with Christian Grey waiting for Ana. Notice the white lighting against the boards on the left and building behind Charlie Tango. You can also compare the white circle landing area.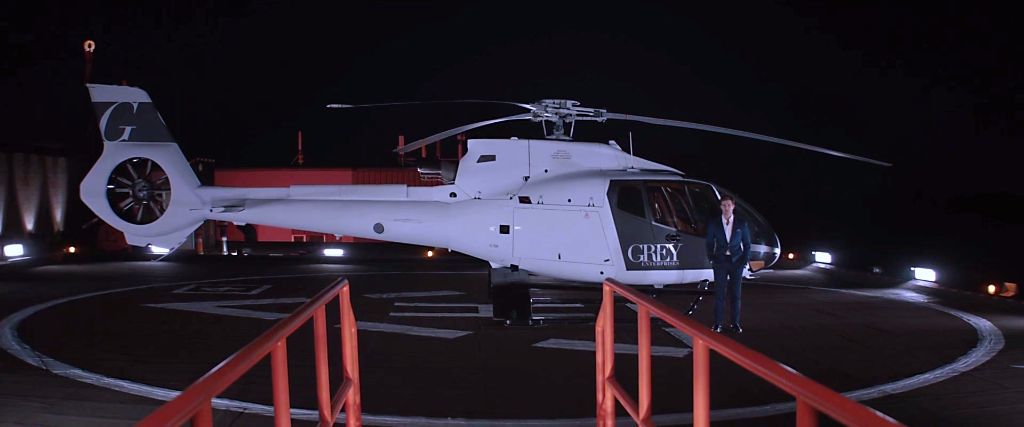 You can see the white lights here and white door in back right corner with sign on it. You can also see the Television Station huge satellite dishes behind the boards.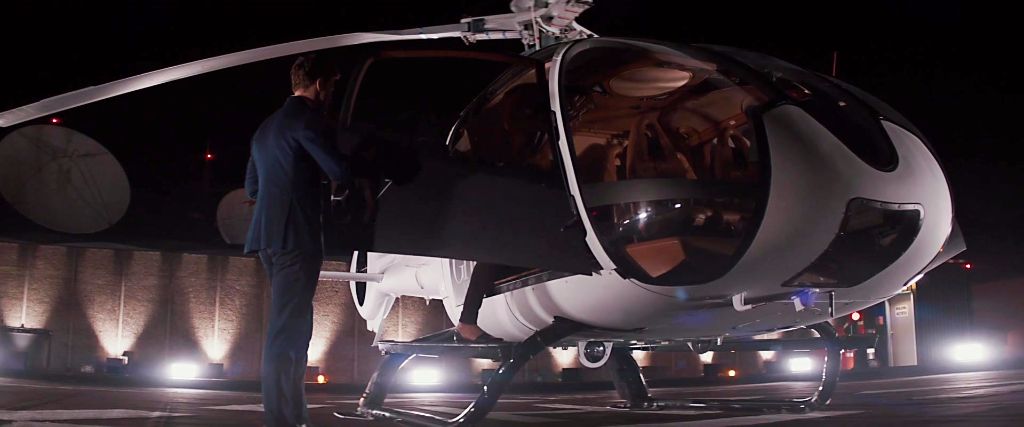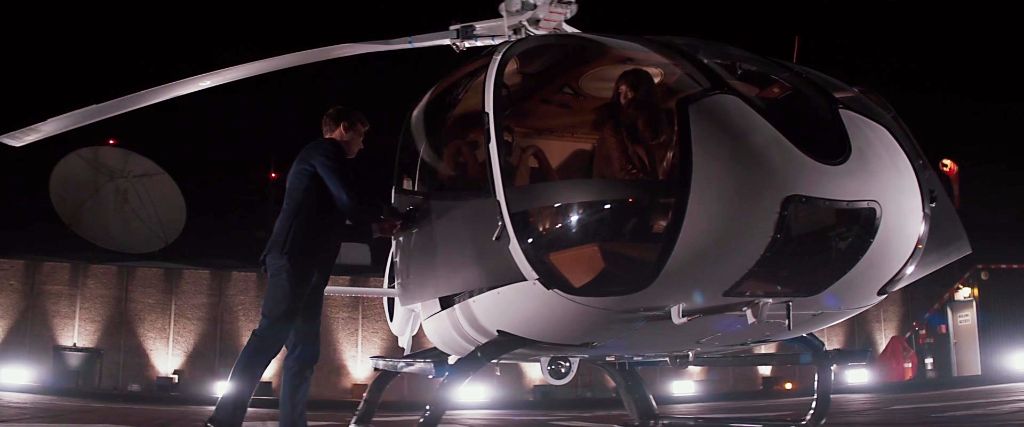 Here is the landing. Now its blue lights. There is the door in the corner with the sign on it and you can see the white painted circle for landing. The building behind the helicopter matches the one from takeoff which is in red lights then. The lights on the the heliport on the far right also match to the take off lights.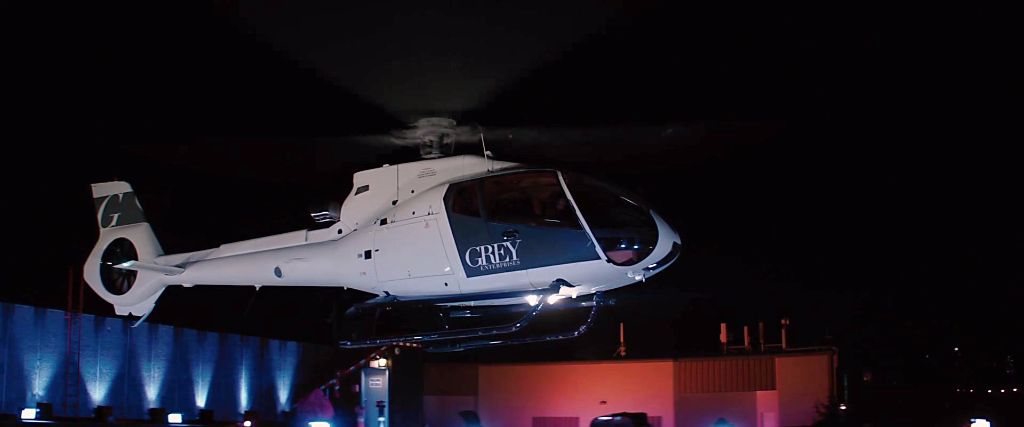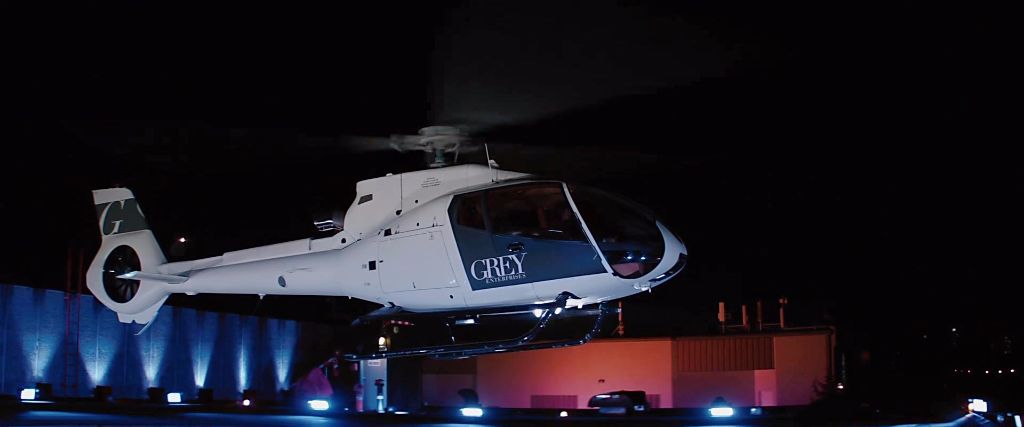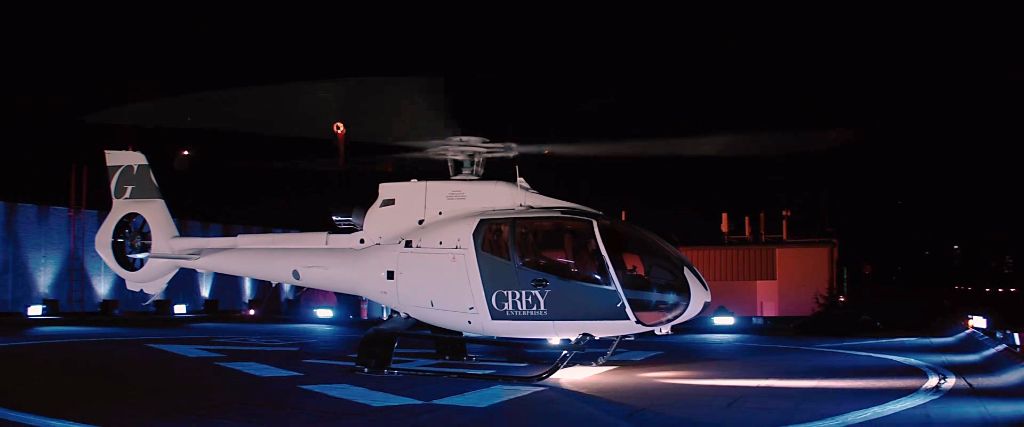 Here is photo done by Dana Brunetti during the day of the filming. I am not sure why the number/letters are only on the one side of the helicopter. There is a glimpse of the wood wall that was built.