Film and Furniture Interview With FSOG Set Designer C. Scott Baker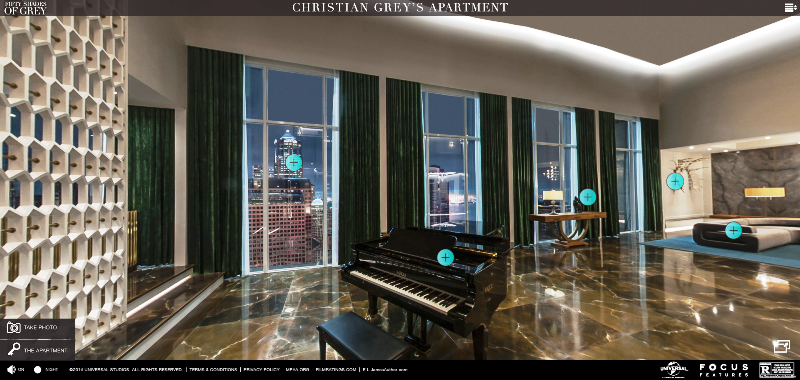 A new article is out on Film and Furniture website with an interview with the Set Designer of the movie C. Scott Baker. It explains the different roles of the Designers involved with the movie. Here's and snippet and you can read the full article at their website Film and Furniture. 
The creative 'tour de force' C. Scott Baker has designed sets for some of Hollywood's biggest movies (Avatar, Alice in Wonderland, Bridesmaids, Thor, Star Trek, Terminator Genisys). He took some time out of his busy schedule to chat with Film and Furniture founder Paula Benson about how he landed a dream job, and to discuss his set design for Fifty Shades of Grey, one of the most hotly discussed films of the year.
PB: How did you end up with, what I would consider, the dream job of designing film sets?
CSB: I've always been interested in art. I was creative as a kid. I went to art school and I always knew I was going to do something with art for a living, but I didn't know what. When I graduated from High School, a friend of a friend worked in films and it occurred to me  – "Wow, you can actually do that for a living?! Actually earn money out  of it?". So I went on to study theatrical design, not that I was particularly into theatre but I was always thinking about how I could apply that to film, because film had always been my life-long love and my goal. Then I worked my way up, got to know the right people and here we are – I've been a set designer for films for 20 years now, and it certainly doesn't seem like that long!