FSOG/FS DARKER FILM LOCATION INSIDE CASA MIA MANSION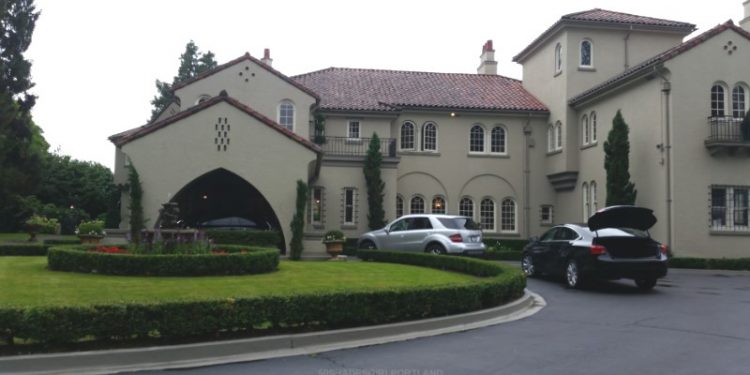 The mansion Casa Mia was initially used in the first FSOG movie for the Grey Mansion. It included filming scenes for Christian and Ana's visit for a family dinner in which they used the entrance and the dining room of the mansion. For filming with FS Darker they once again used the mansion and included scenes at the front entrance, white room for birthday party, hallway and the area behind the home for setting up the entrance to the Masquerade Ball. For FS Darker they spent over a week setting up and filming at the mansion. As of my recent visit the mansion is still privately owned and there have been no changes to the property.
More photos during the filming can be found here. 
I recently was able to walk through the mansion and see some of the inside locations used for the filming. The mansion was set up for a wedding later in the day. Here are photos from inside Casa Mia.