FS DARKER SIP INTERIORS 110 CORDOVA FEB 19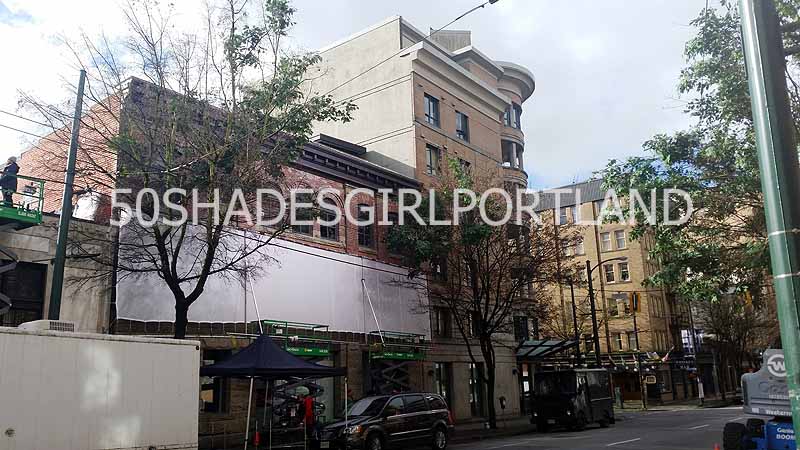 On Friday the weather was pretty dismal, cold and raining all day. When I arrived to the location it was much the same. I did see Dakota pass to the trailer for one of her costume changes in the morning. I decided to leave for a bit to warm up and came back later. When I arrived back they were working on the big white screen that has been up across the front the building. I was told it was filtering and controlling the lighting for the windows. The huge lights on the building across the street continue to be on all day aimed at the big windows. It seems to be that there are 3 floors to the building and they may be using 2 of them. The screen is set up on lifts so that it can be moved up and down as needed over which floor of windows they are using.
After I returned they were taking the screen down to the sidewalk and several men worked untying the screen from the poles and then they retied it back on so that there was no gap between the top pole and screening. It was pulled tight at the top. They then raised the screen again when they were finished. Here's some pics of their hard work.
I also was able to see some new faces come and go. You can read more about them here.
More of filming at SIP Interiors and exteriors can be seen here.
You can see in this first photo how there is a gap between the screen and top of pole.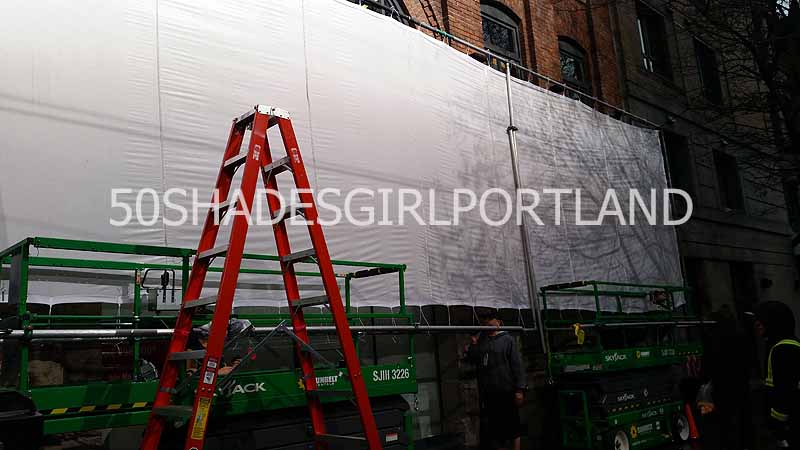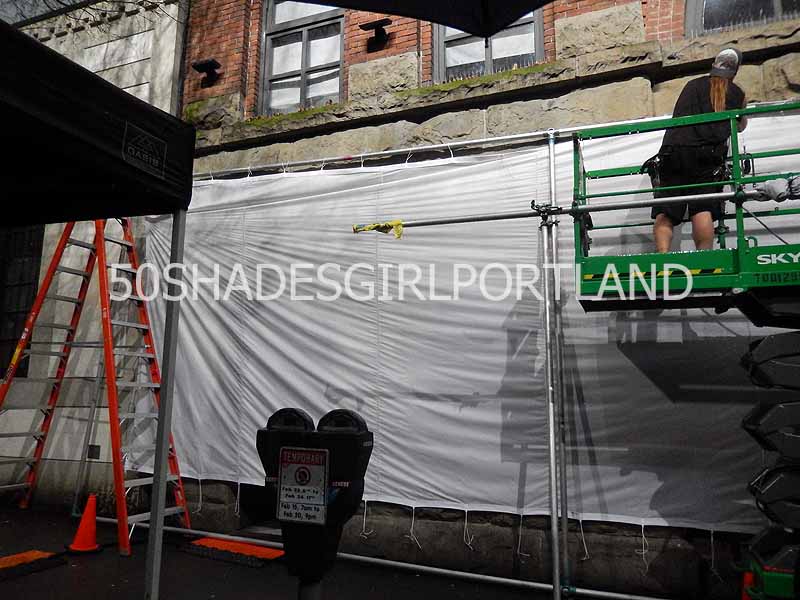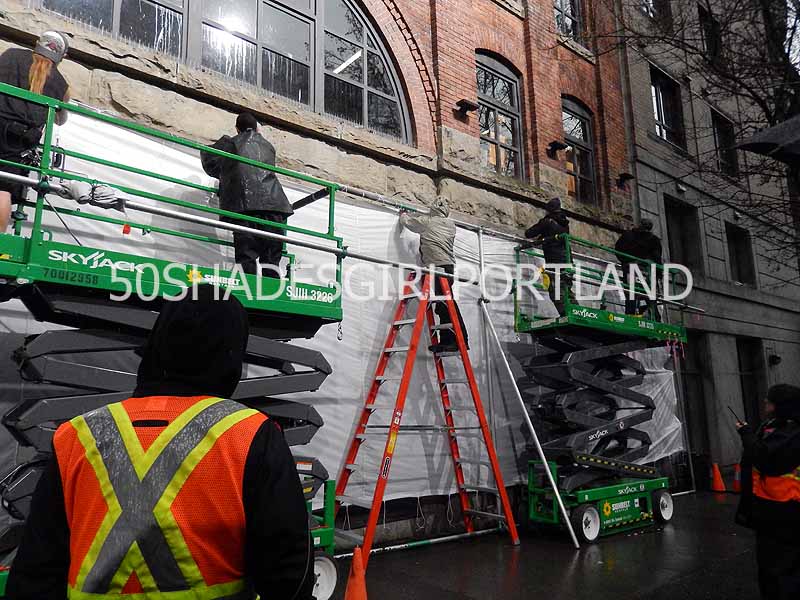 After its redone the gap is gone and all the space is at the bottom.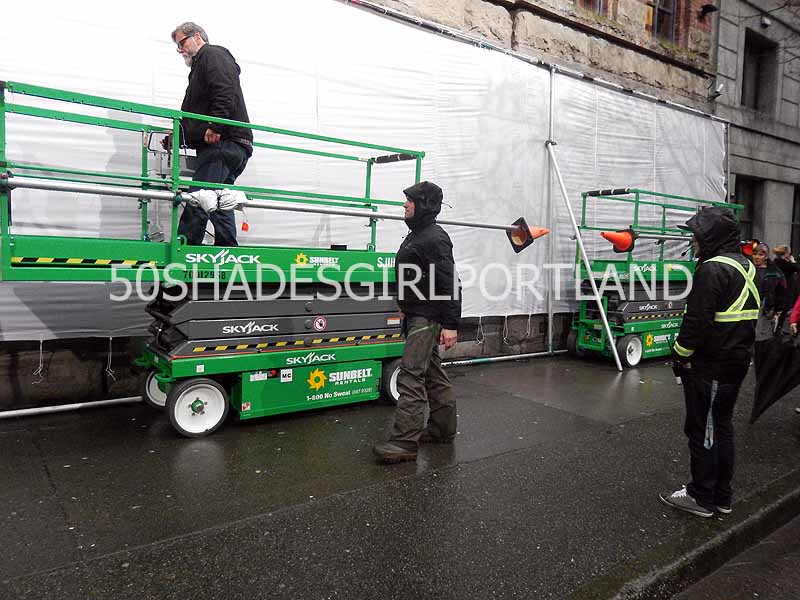 These guys worked very hard in the pouring rain to get the job done.