FS DARKER SIP INTERIORS 110 E CORDOVA FEB. 17 Part 2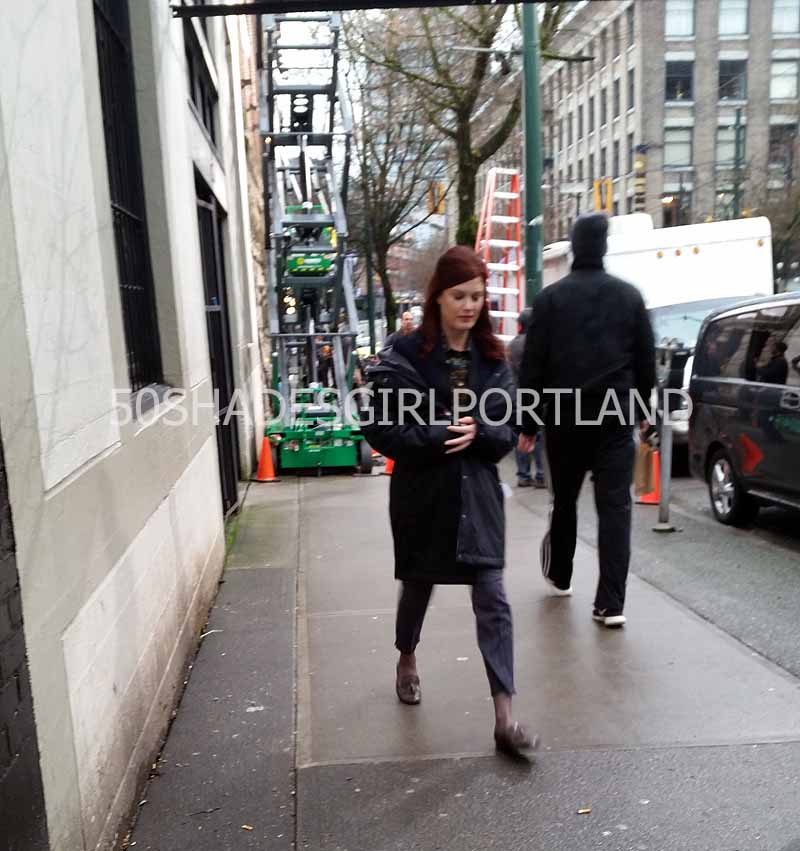 I went back to the set location this afternoon to see if there had been any changes. It was the same as this morning. Two things that were fun. While standing on the sidewalk the new actress with the red hair came out and was walking towards the trailer. I was able to get several photos of her close up. She looks to be dressed in a business casual.  I also had a chance to see Production Designer Nelson Coates. He came down the sidewalk walking towards the entrance. When I recognized him we smiled at each other. He was carrying some folders and papers with him. He must be very busy right now working on the designs at North Shore with the sets and also at this filming location.
More of filming at SIP Interiors and exteriors can be seen here.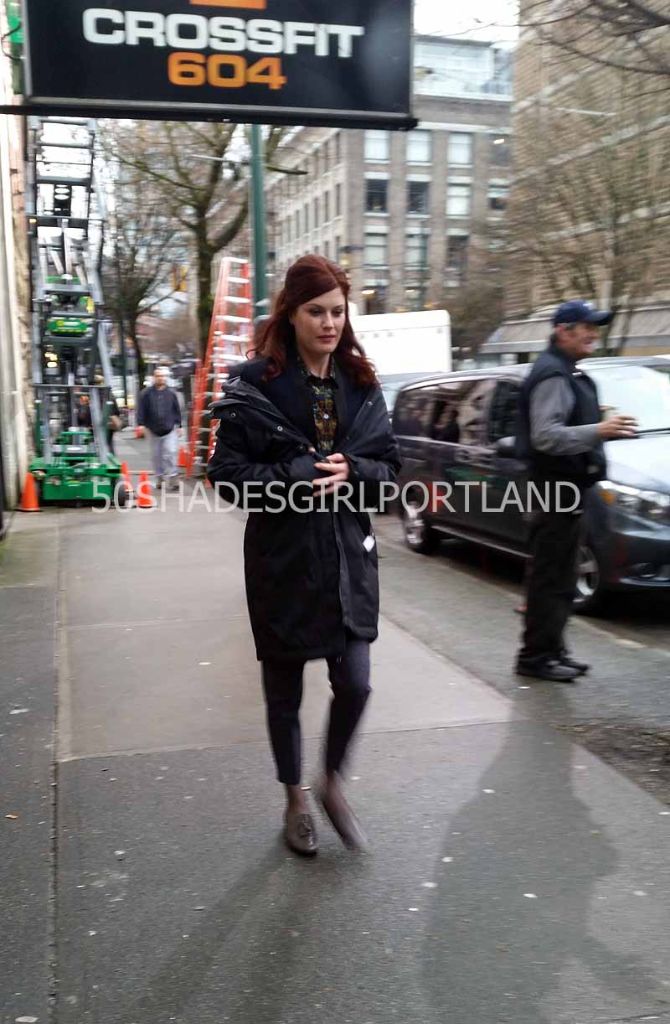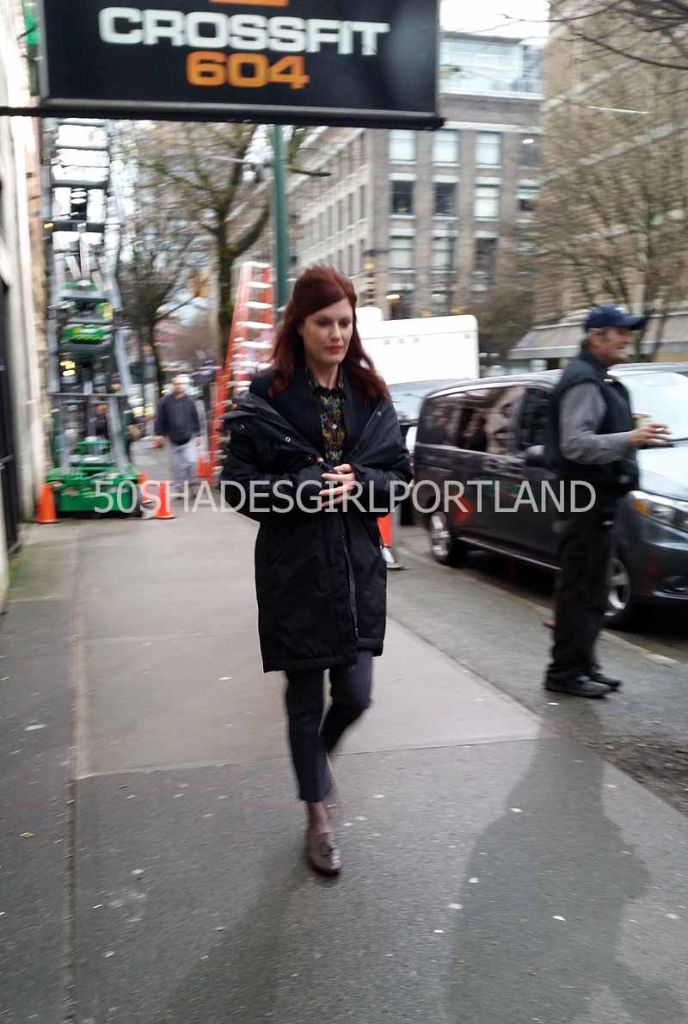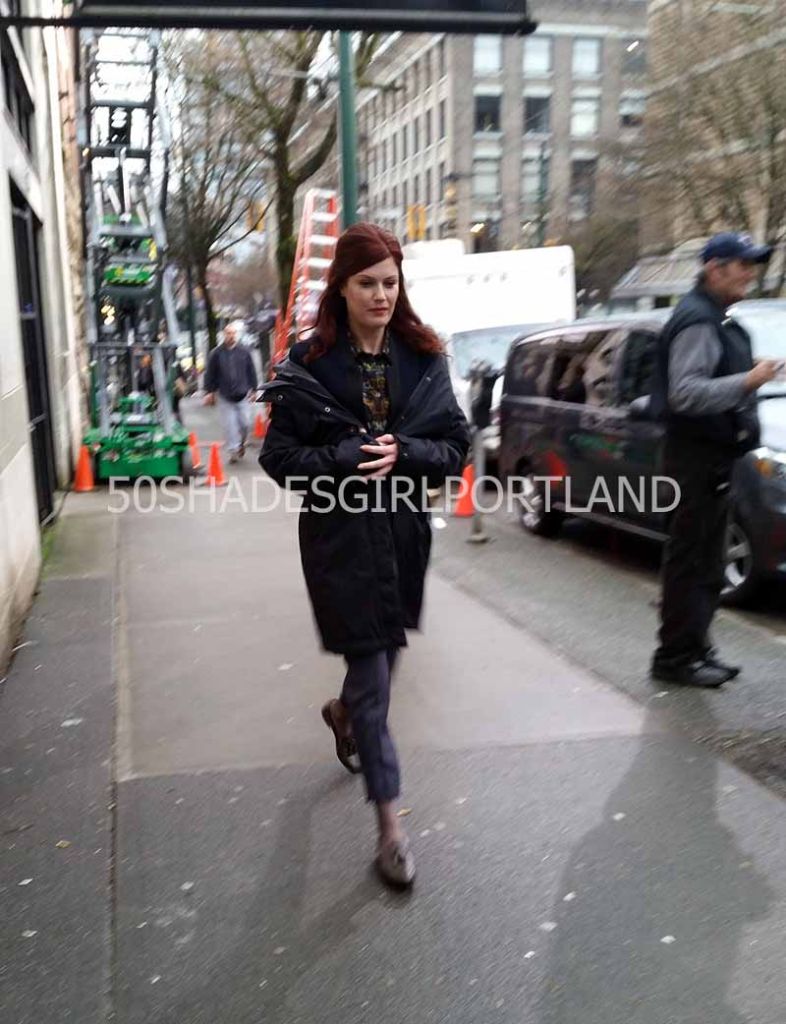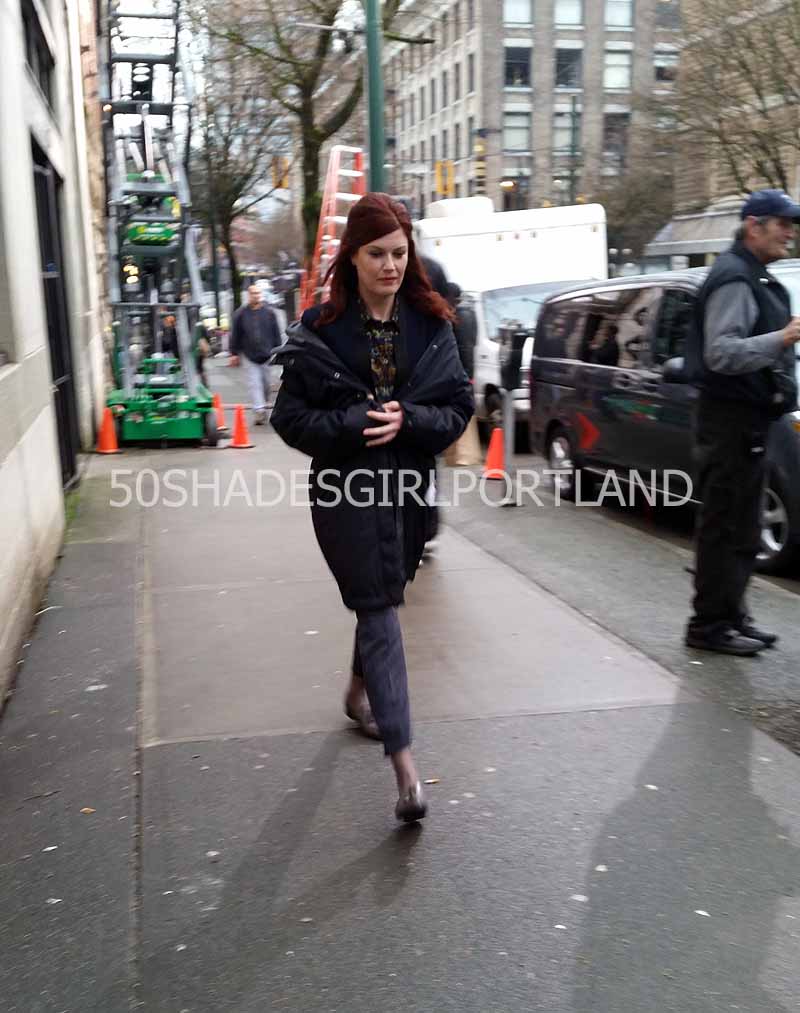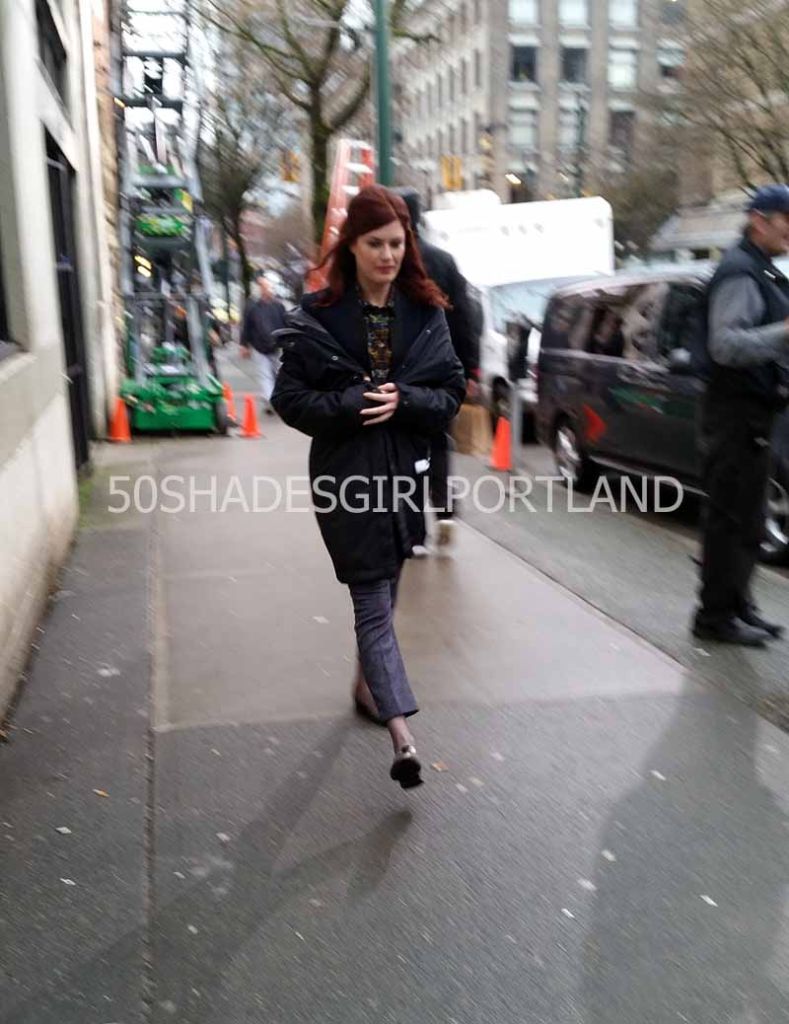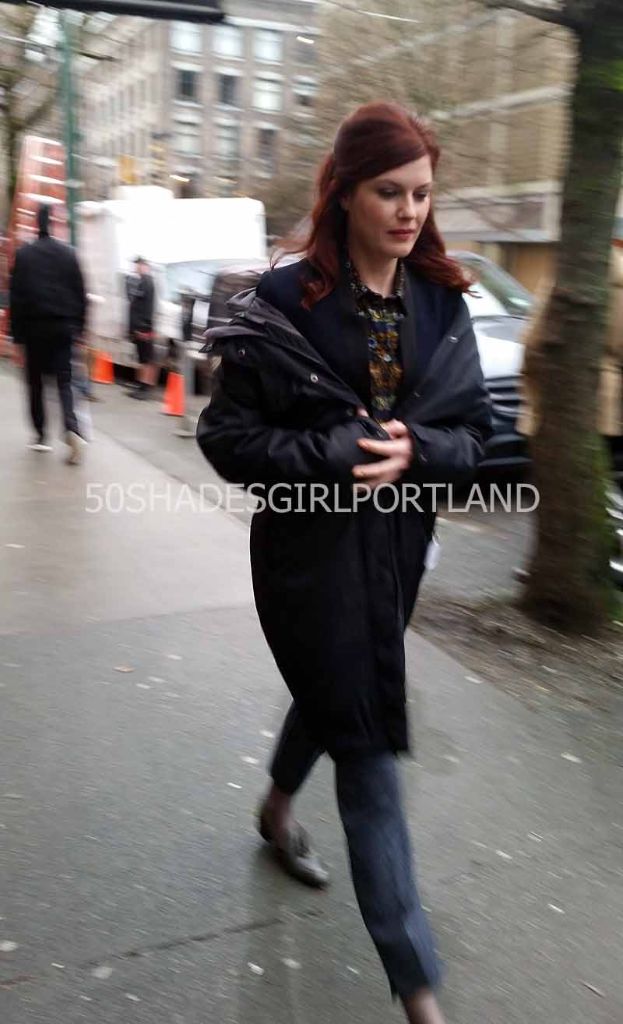 © 2016 – 2018, 50SHADESGIRLPORTLAND . All rights reserved. All information and materials contained on this website including text, photos, and logs are for the exclusive property of 50shadesgirlportland.com. Content cannot be reproduced, distributed, transmitted, displayed or published without consent from the author of the website.