FS DARKER SIP INTERORS 110 CORDOVA FEB 20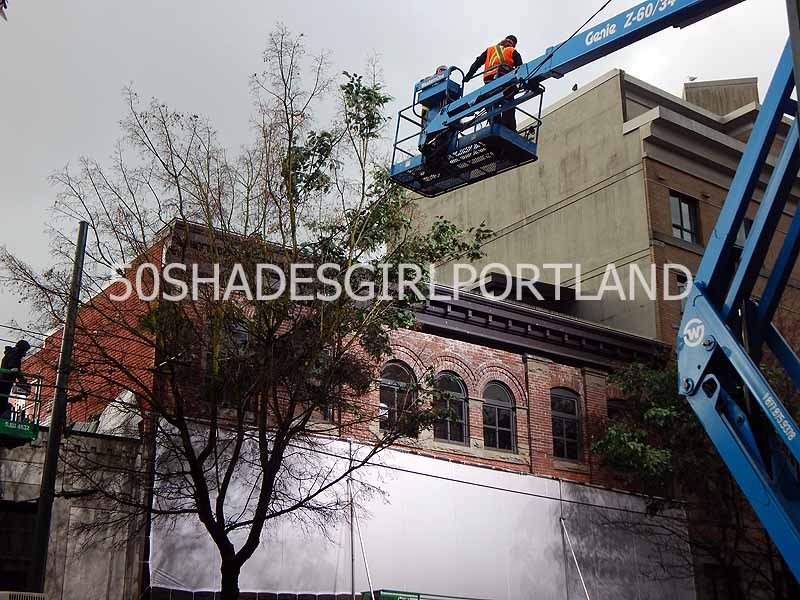 This morning was an early start for Dakota with a 6:00 am call. The new "Sawyer" Brent Daughtery also arrived on location for filming around noon. Plus there was some work out front to turn the deary Vancouver February into the Seattle in Spring.
I arrived about 9 and was glad of no rain today, but it was bitter cold with a slight wind. First thing I noticed was crew using a hi-lift and attaching tree branches to the bare trees in front of the building. They were working on three different trees that could be viewed out of the buildings windows. All three trees were done half way with new branches which were held in place with zip ties. I imagine so they could be cut off quickly. (Ok I know what your thinking) The branches had plastic like green leaves on them so it turned the trees from winter bare to spring foliage. They moved the hi-lift from tree to tree to complete the project. They later came back and added a few more branches to the tree closest to the windows.
While watching the the tree work I noticed Dakota coming out and walking to her trailer. She looked to be wearing black short boots and dark pants.  She was there until I later left. I also noticed her dog Zeppelin walking into the location building with someone else. After Dakota came out of the building I think they must have been on a break until the new guy Brent Daughtery arrived for work as Sawyer. Soon I noticed director James Foley coming out front for a break. After him then actor Bruce Altman and cinematographer John Schwartzman were on the sidewalk chatting for a while while awaiting transport. Looked like a busy filming day.
Director James Foley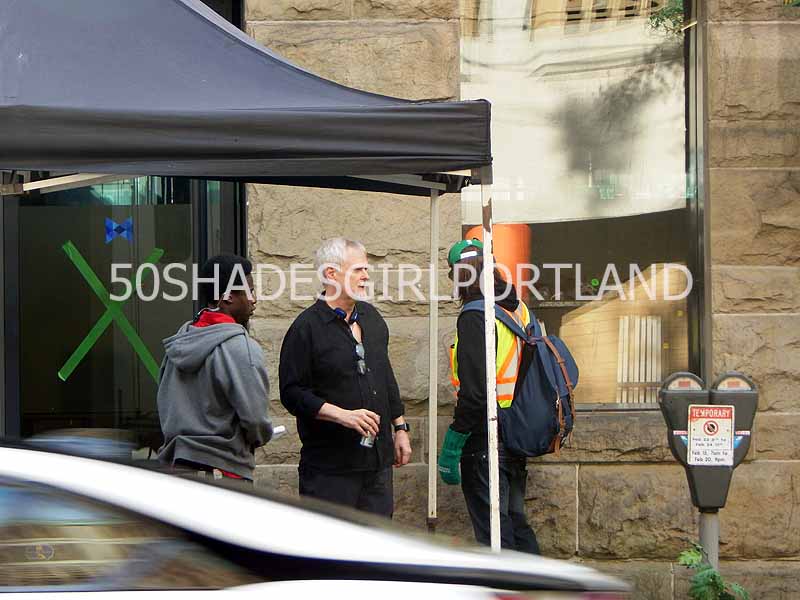 Director James Foley also shared this photo today from the set: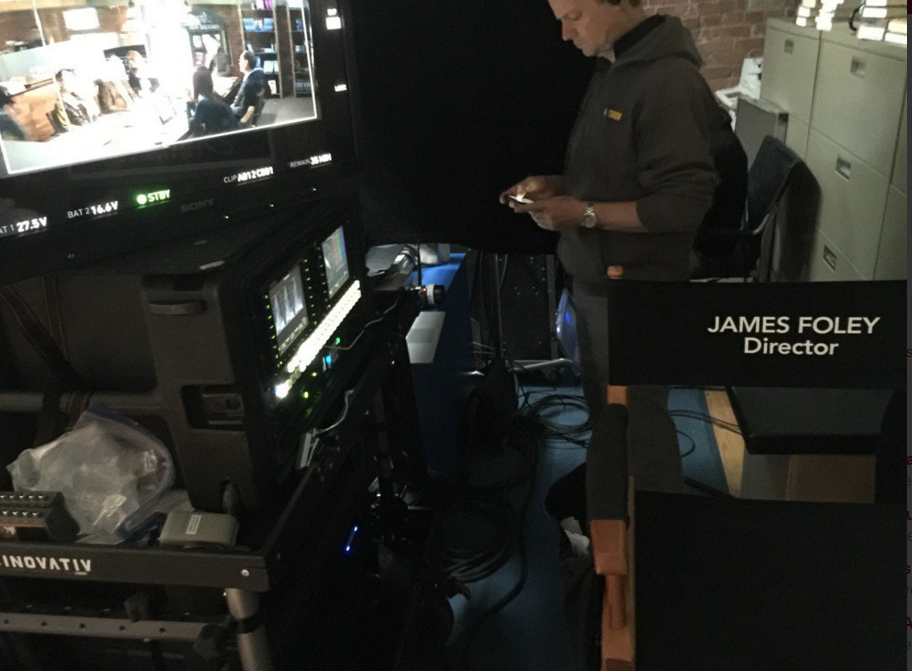 Bruce Altman and Cinematographer John Schwartzman: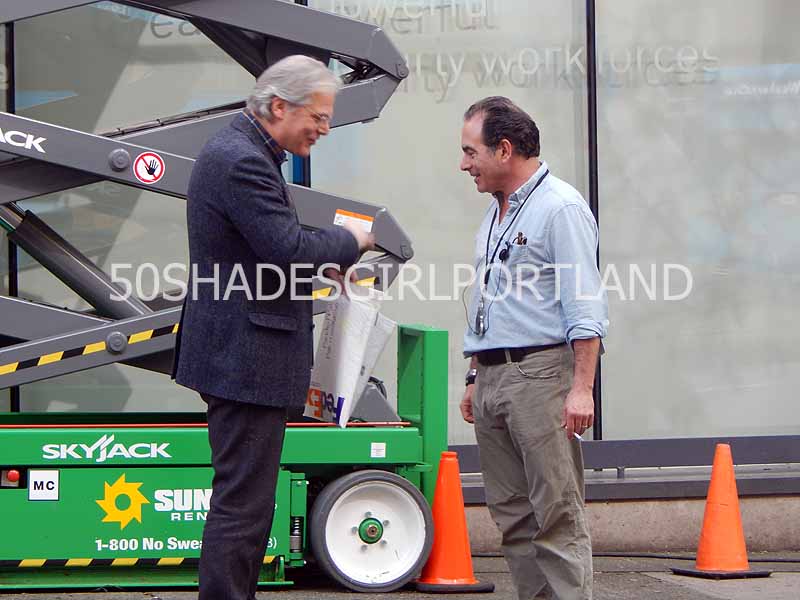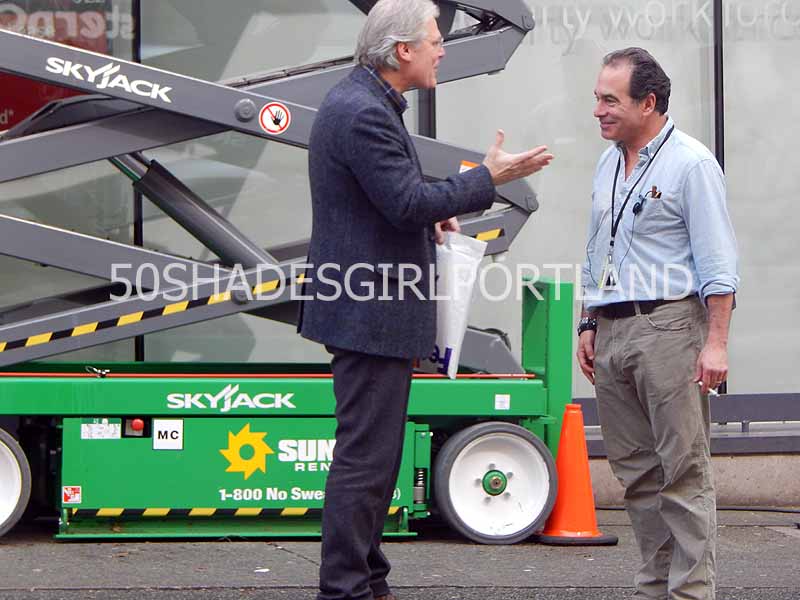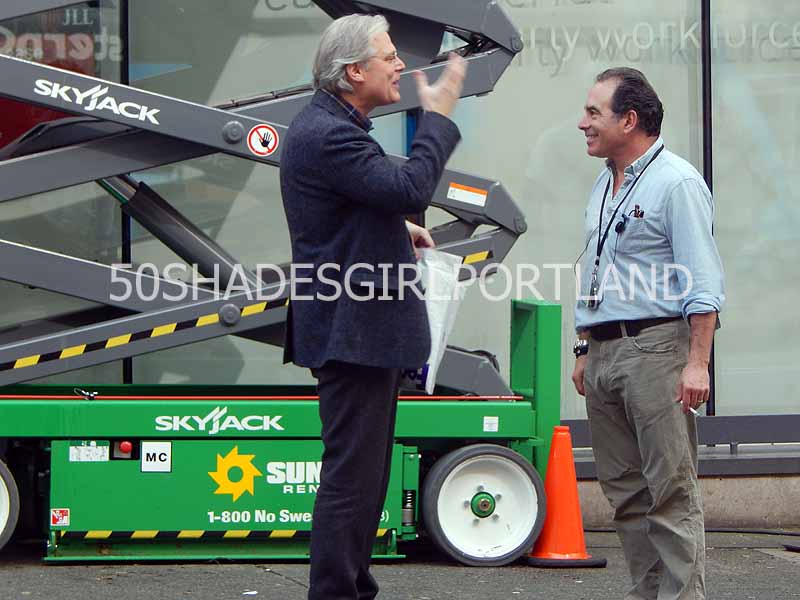 Here are the "half dressed trees".