FS DARKER SIP INTERIORS 110 CORDOVA FEB. 23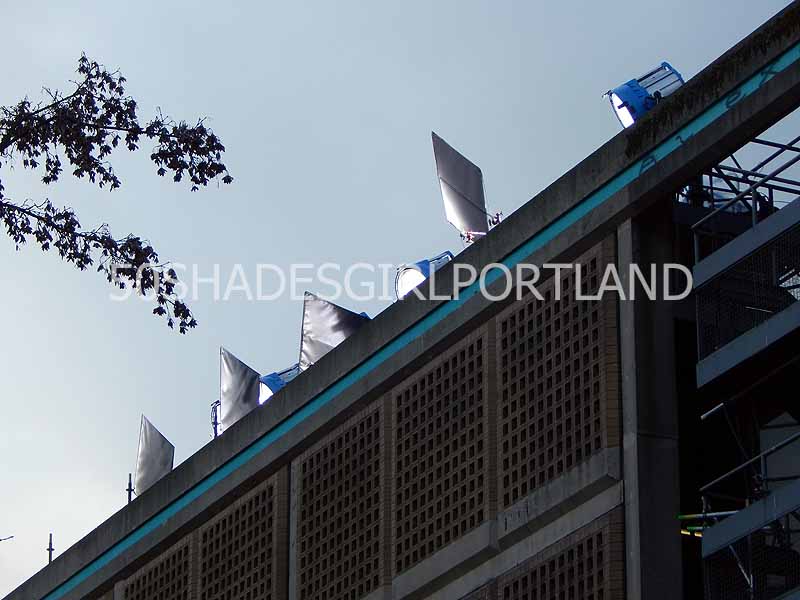 It was another productive day for the filming at SIP for Darker and Freed. They are still filming several scenes a day with Dakota making several costume changes. Today I noticed her wearing lovely high heeled tall black boots for two of the changes. Late in the day they did bring out a whole rack of costumes that were heading to the cleaners. Dakotas stand in was spotted leaving along with one of the hairdressers. On set today was Brant Daughtery as Sawyer. I spotted him leaving.
Best part of the day was a hello and hug from E. L. James. I cant thank her enough for taking time to see me outside. Definitely made the cold days worth it.
After everyone had left the location today I started walking toward where I had my car parked, about 6 blocks away. I was walking along Water St. just around the corner from the Gassy Jack Square where they filmed the bike corner and heard a familiar voice. I looked up and just a few feet in front of me was Dakota with a friend and her bodyguard. I  was like stunned. Stunned.  I turned and could see them in the store.  I kept walking and passed them and she and her friend turned into one of the many shops. I went back and nicely asked her body guard if I could take a photo when she returned back outside. He was really nice and said she was pretty tired and to check with him tomorrow at filming. I turned and left to the parking lot. I looked across the street and did notice them walking back towards downtown. I hope she had a great evening downtown.
More of filming at SIP Interiors and exteriors can be seen here.