FS DARKER SIP INTERIORS 110 E CORDOVA FEB. 24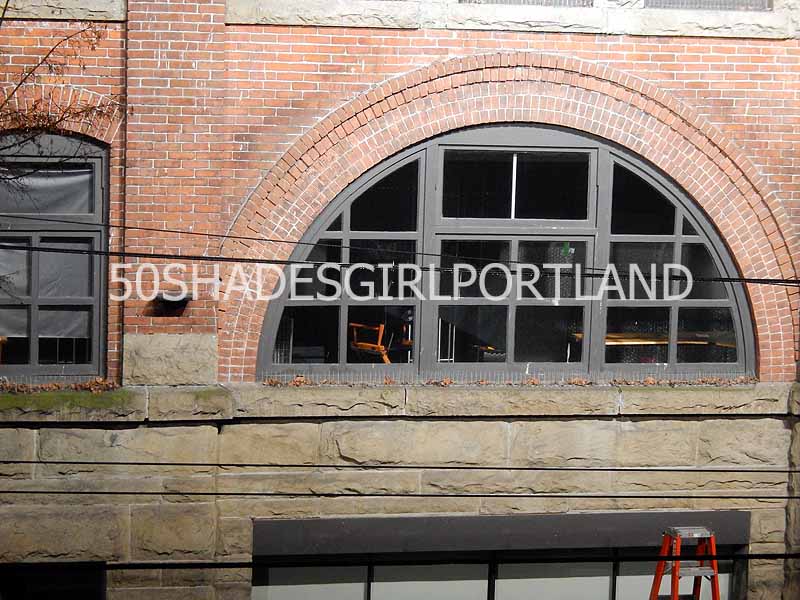 Today was a bit later start but filming was under way early. After I arrived I was super excited to see E. L. James, Niall and Dana Brunetti all arrive together and in a very jovial mood to start their day on the set.  I did miss Dakotas arrival as she was already inside. I left to warm up and when I returned about 11:30 they were already done for the day and moving everything out of the building. The trailer was already gone and everyone was pulling gear out of the building. I stayed around for a bit as I was curious to see what was moved out and what they left behind for next week. There were several loaded up carts moving to the semi trucks, some lights came off the roof and lots of other filming equipment going to the trucks. As I was standing there cinematographer John Schwartzman came out and was talking to some other guys. When he came walking towards me I asked if I could have his autograph. He was kind enough to do it and I mentioned that I was very excited to see how he filmed the movies. He commented that "they would definitely have a different look".  Which is no new news to the fans, as several people with the production have said the same thing.
Fifty Shades Darker filming was moving to a new location after today with some new actors arriving in Vancouver BC this week.
More of filming at SIP Interiors and exteriors can be seen here.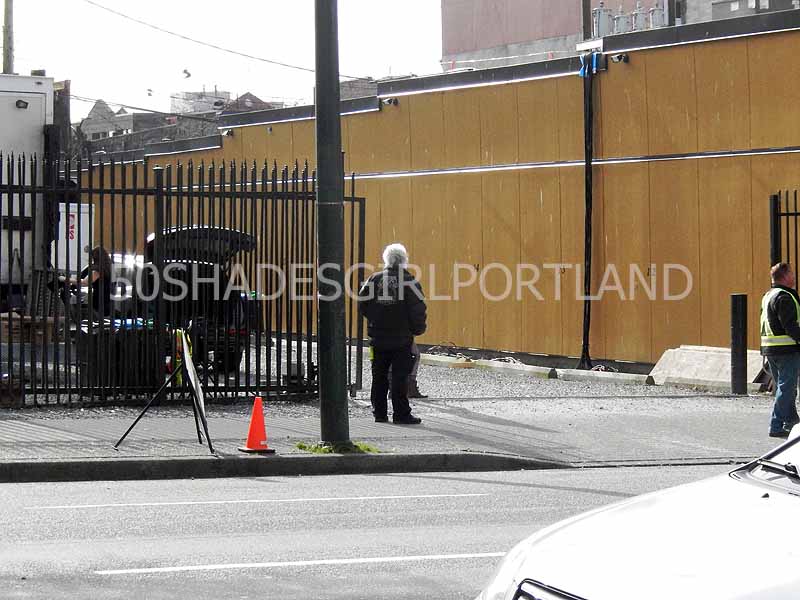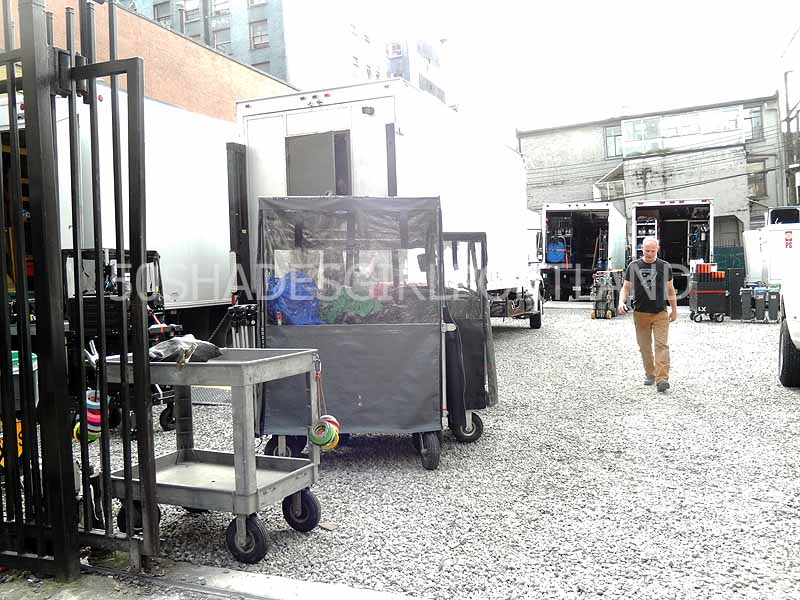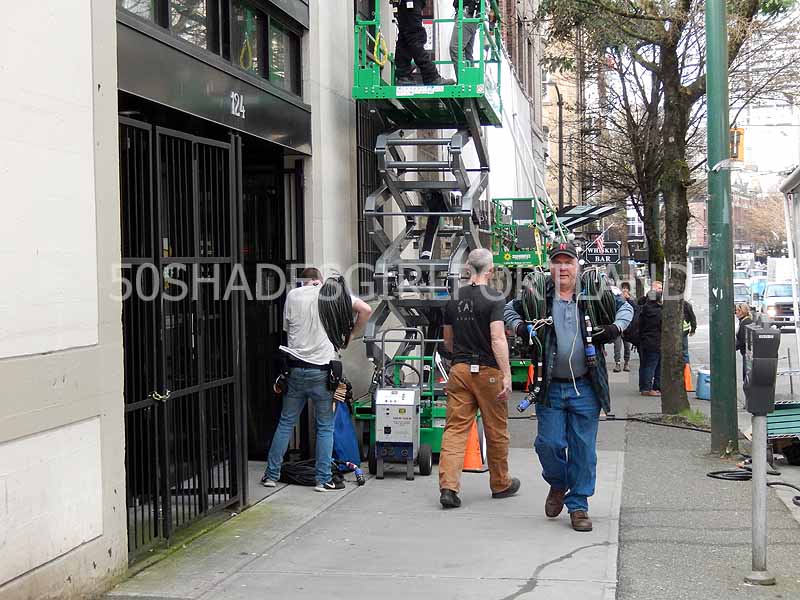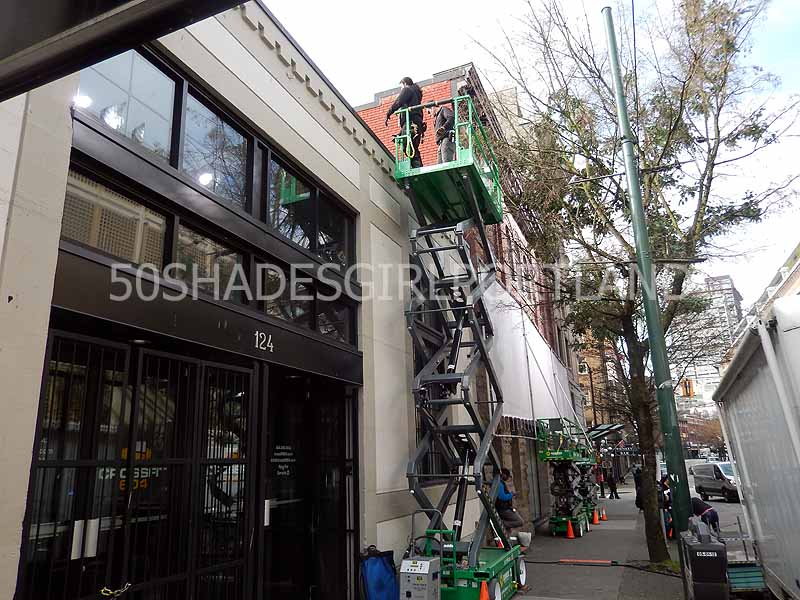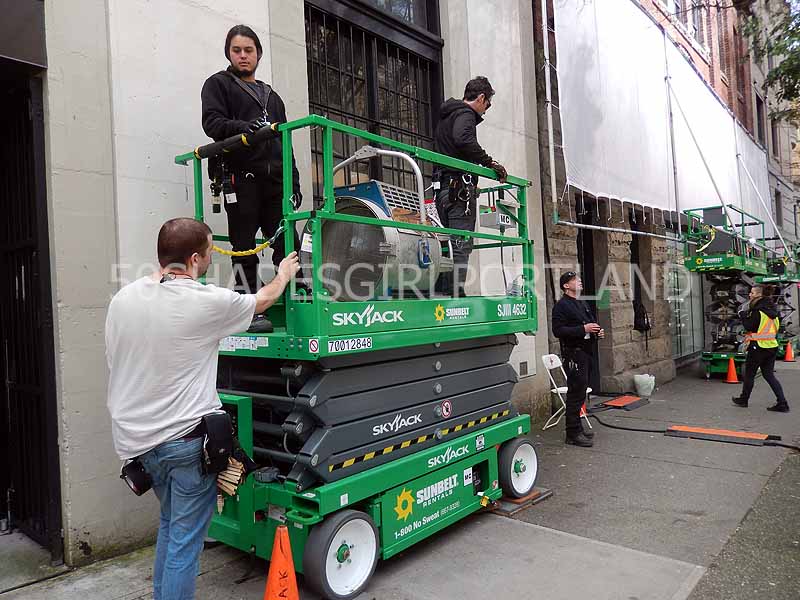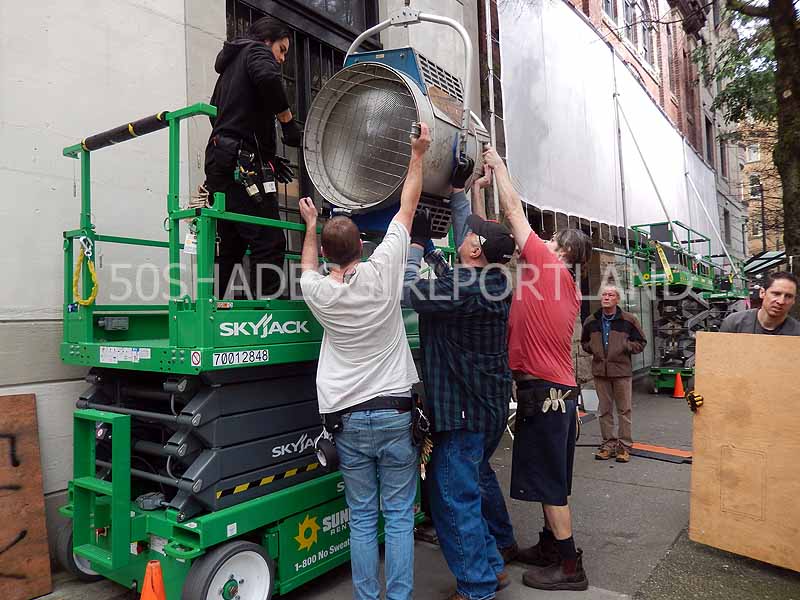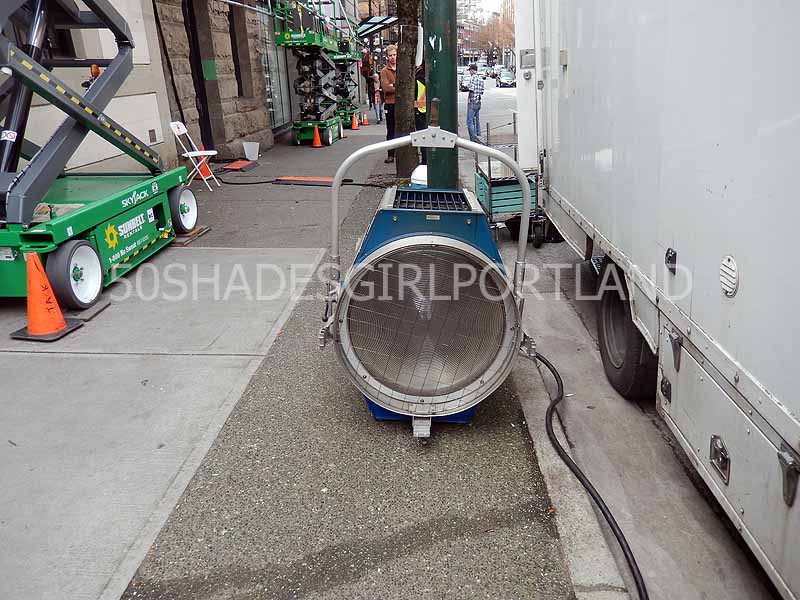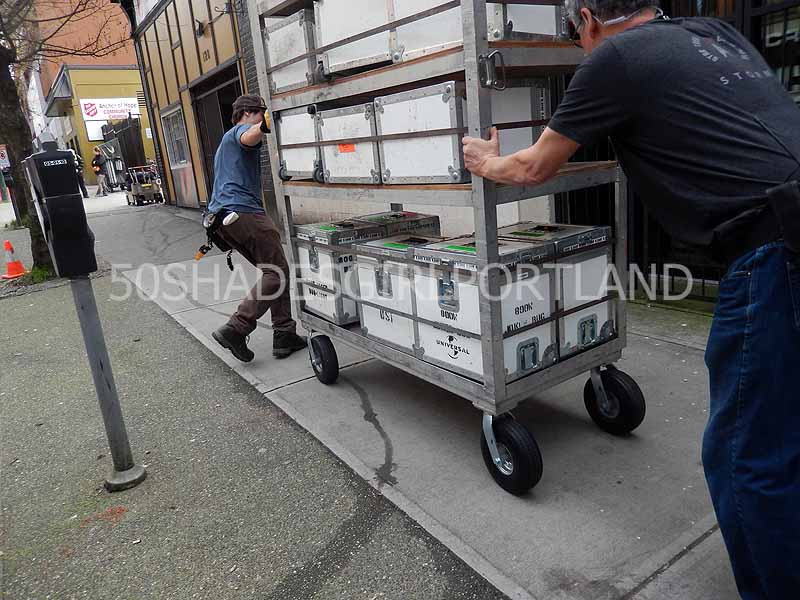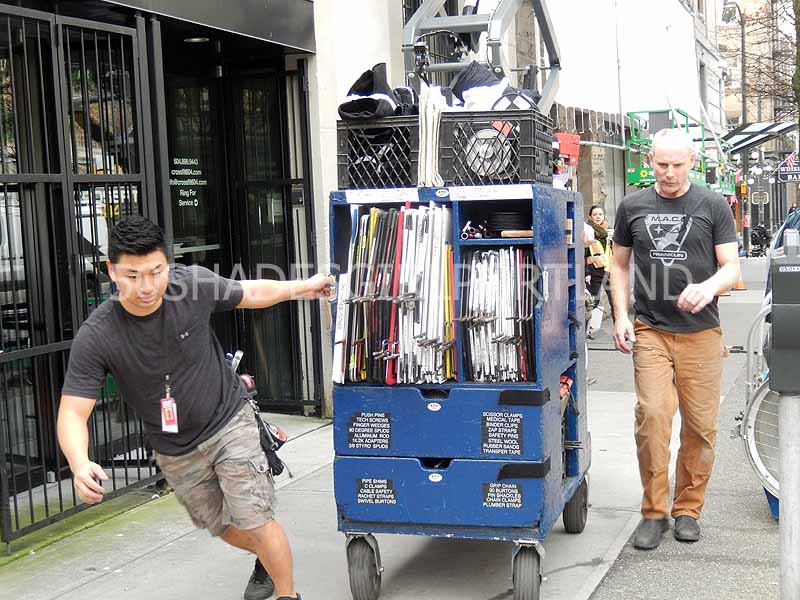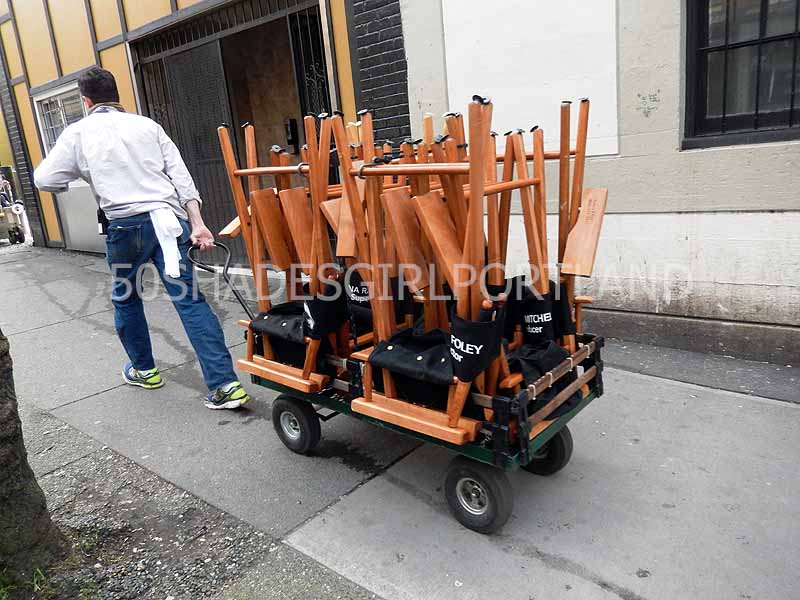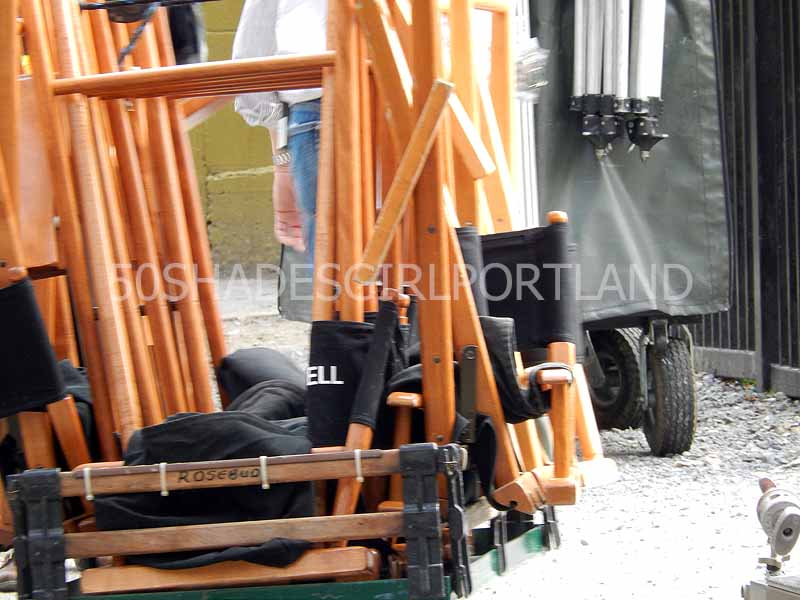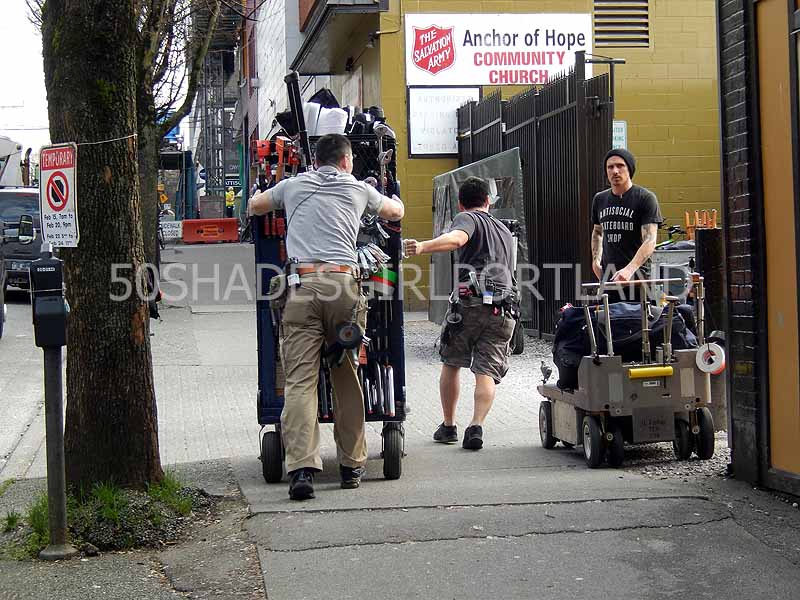 This little trailer was the cutest thing. It was like a little compact home depot with bins and shelves of cables and gear. The cart rolled right up inside it and then they locked it up tight.