FS DARKER ESCLAVA SALON (SUKI'S) APR 4 1of5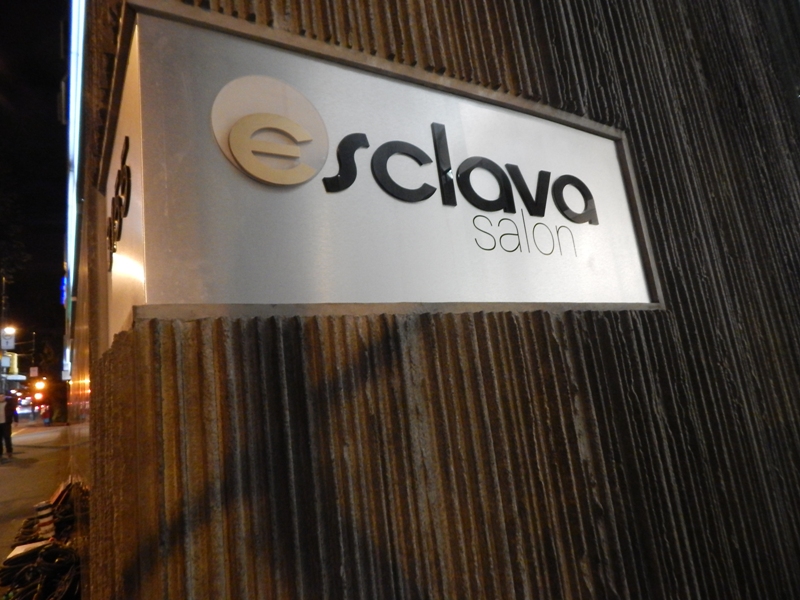 The production of Fifty Shades Darker thrilled all the fans with the filming of the Esclava Salon. They set up the salon inside another hair salon called Suki's on Granville Street just south of downtown Vancouver. There was no detail overlooked with lots of hair products displayed inside the front windows, a new tall wall and sign on the front entrance and another very large round E sign inside the salon. The crew had spent the previous day setting up the inside and outside for a full day of filming. They filmed several scenes outside the salon and then covered the front windows in black tarps to film inside as well. After it was dark outside, they then filmed a scene with Jamie and Kim Basinger at the front door and sidewalk. Most of the filming was visible for fans to enjoy from across the street. The production team on set included director James Foley, cinematographer John Schwartzman, Production Designer Nelson Coates, Producer Marcus Viscidi and E. L. James.
More of Esclava filming Part 2, Part 3, Part 4, Part 5 
Here's the first look of Esclava: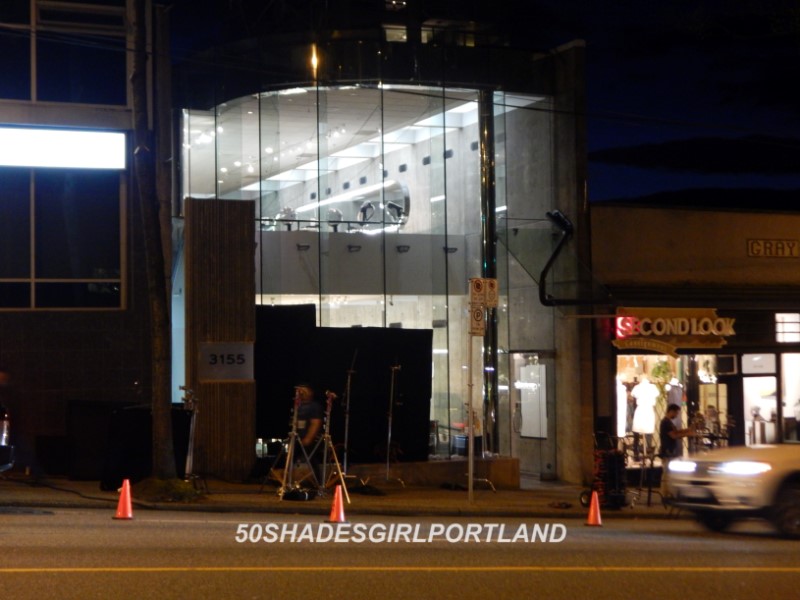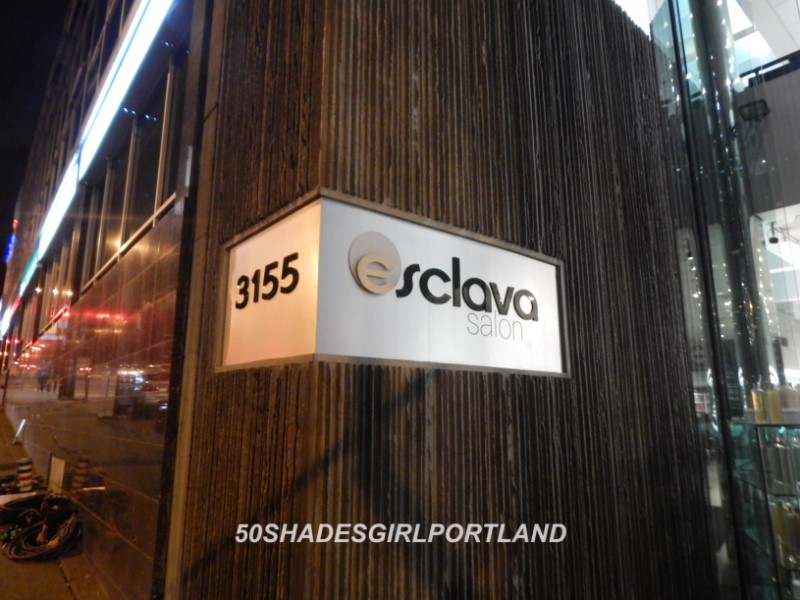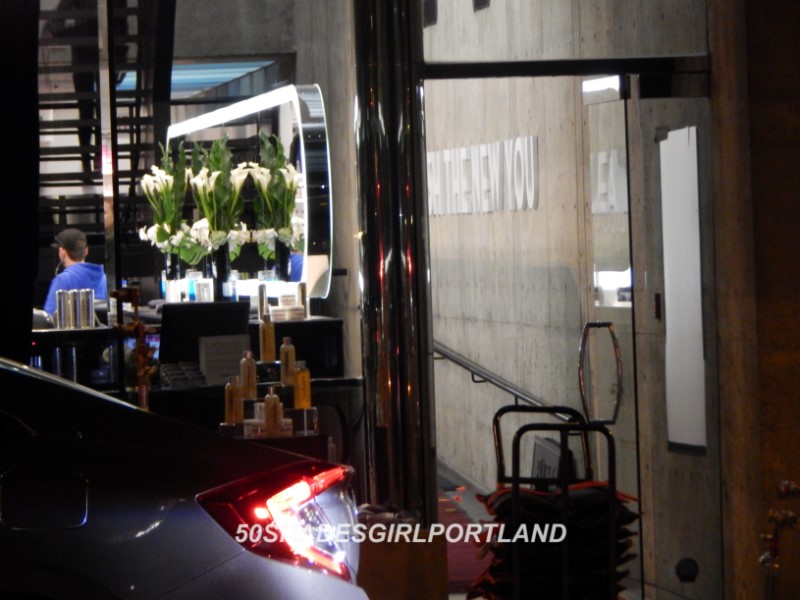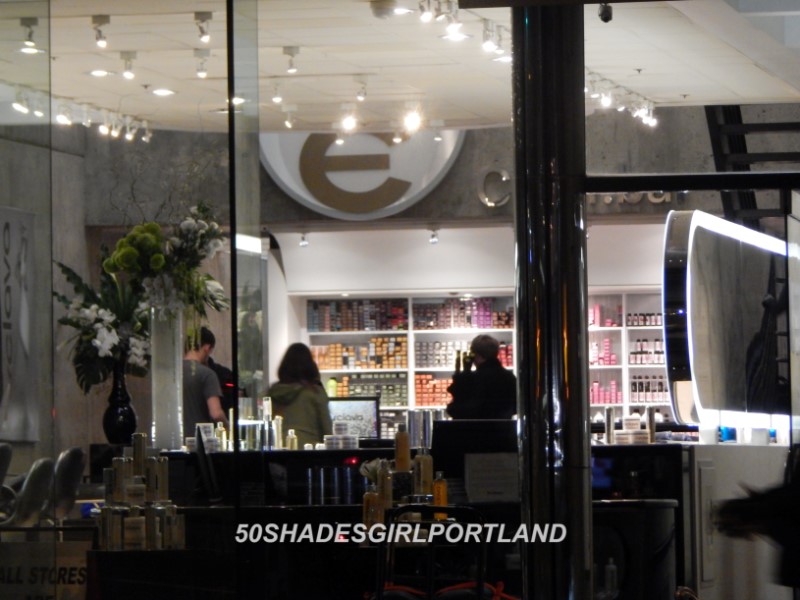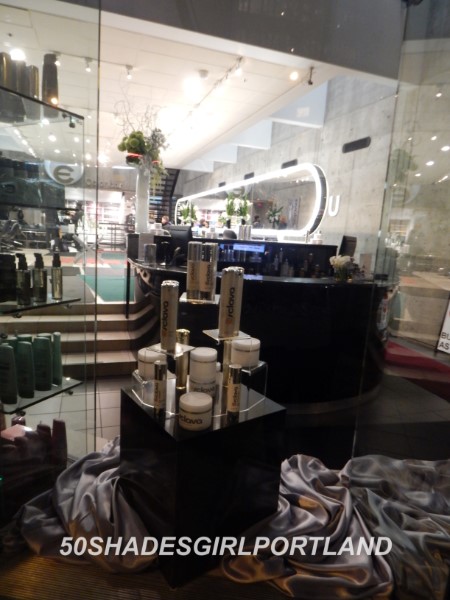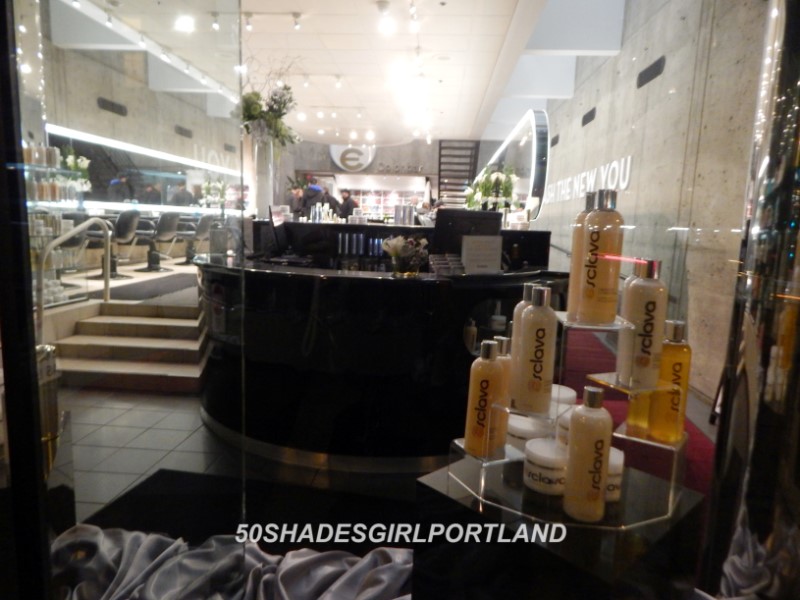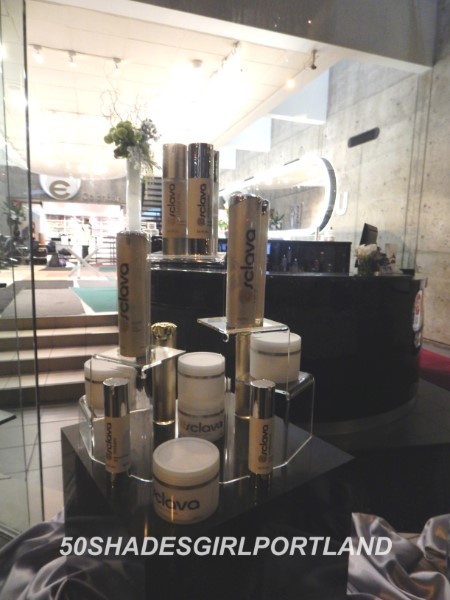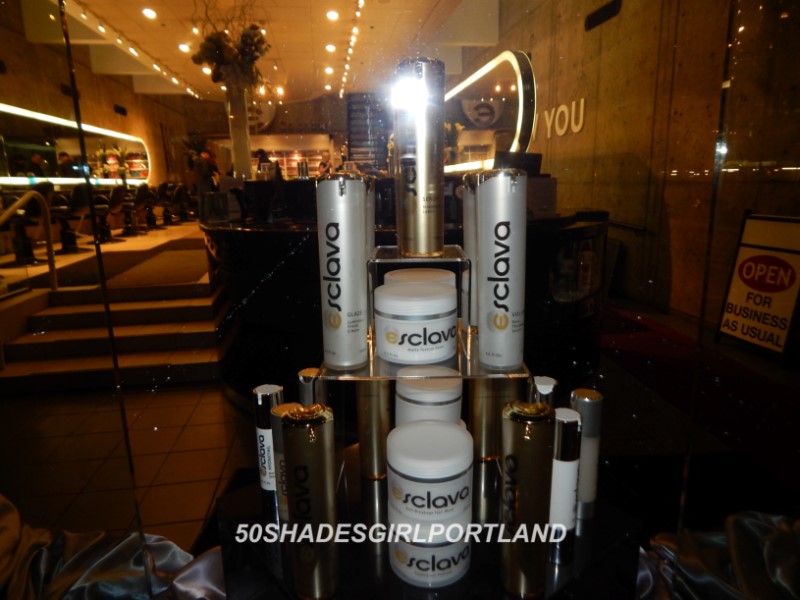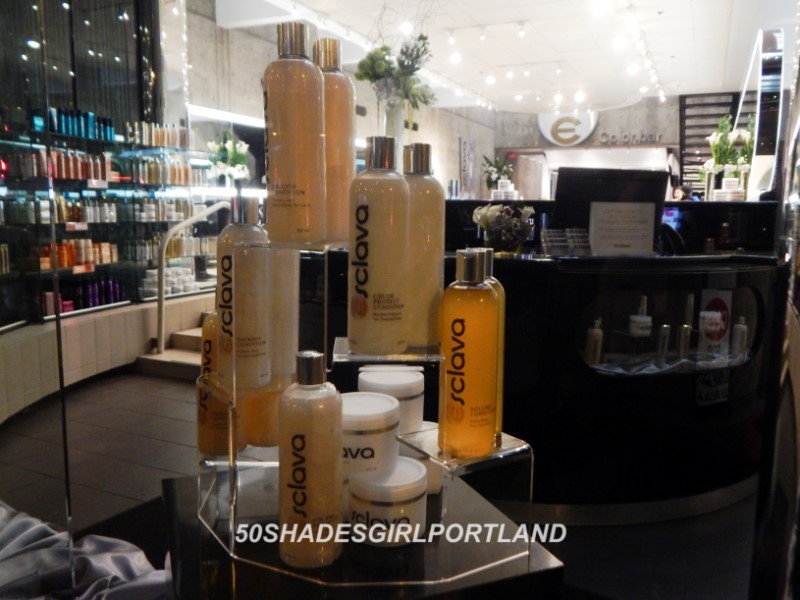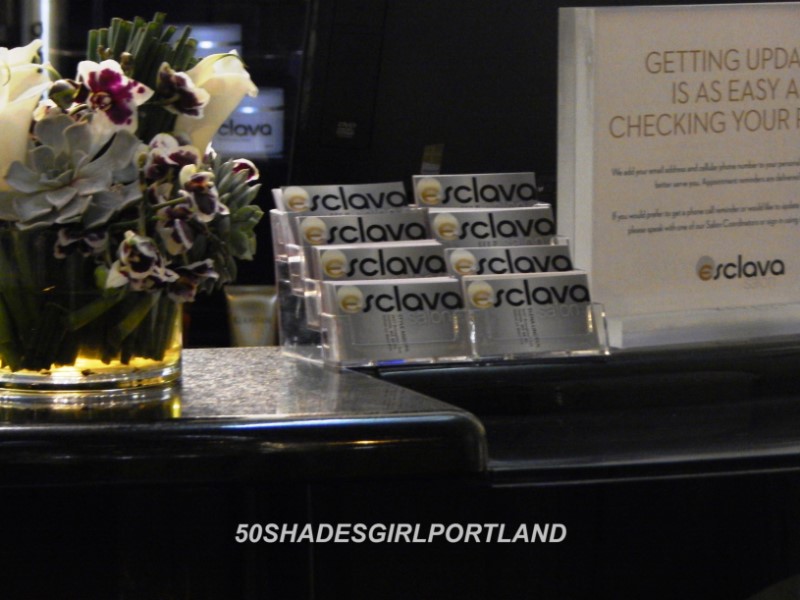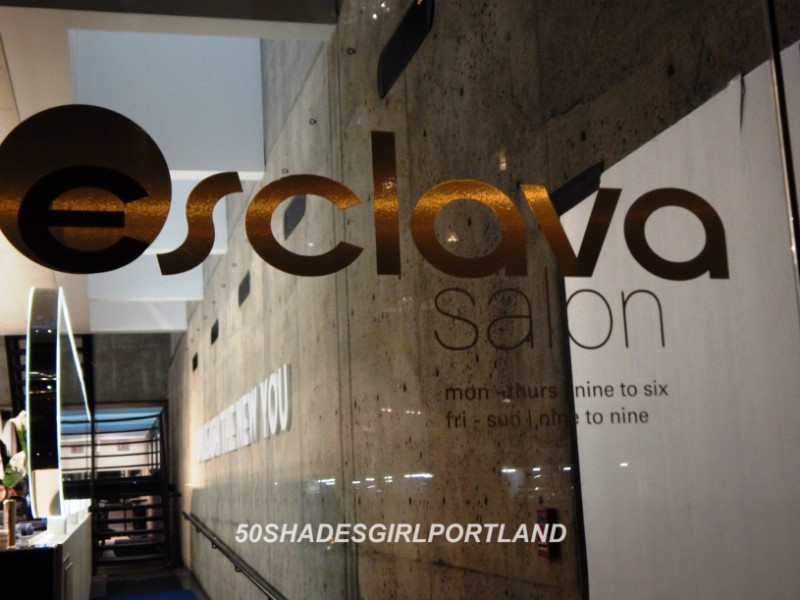 "Team Fifty" on Location: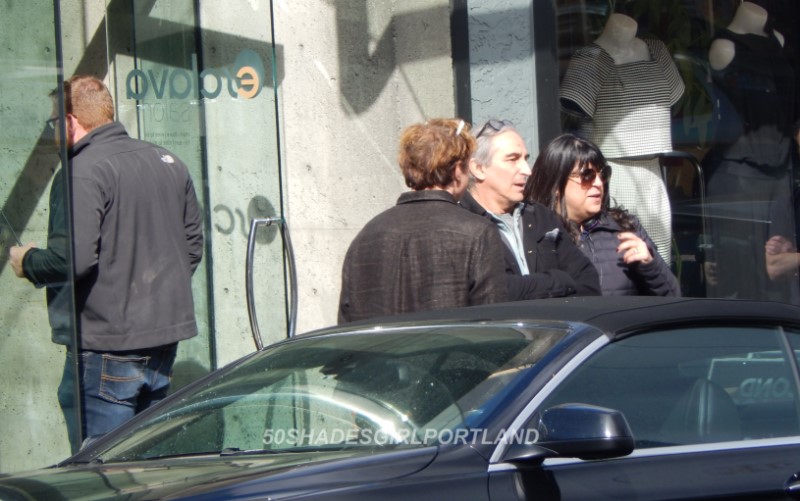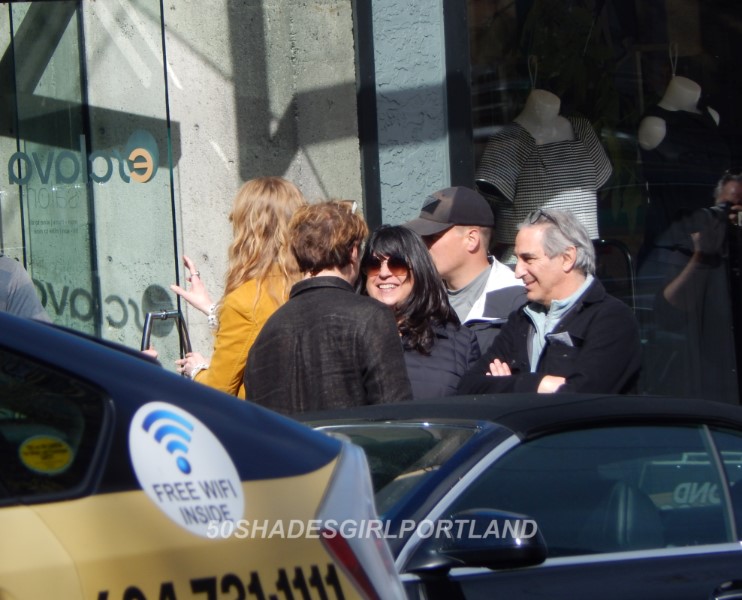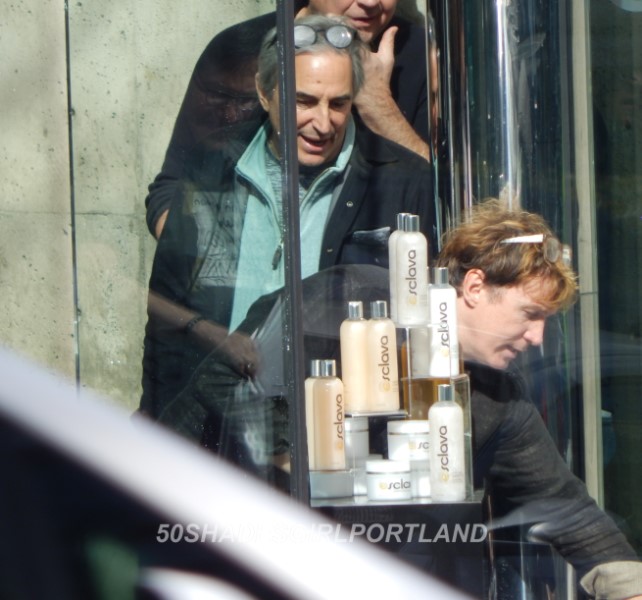 © 2016 – 2018, 50SHADESGIRLPORTLAND . All rights reserved. All information and materials contained on this website including text, photos, and logs are for the exclusive property of 50shadesgirlportland.com. Content cannot be reproduced, distributed, transmitted, displayed or published without consent from the author of the website.