FS DARKER SIP INTERIORS110 E Cordova Feb. 16 Updated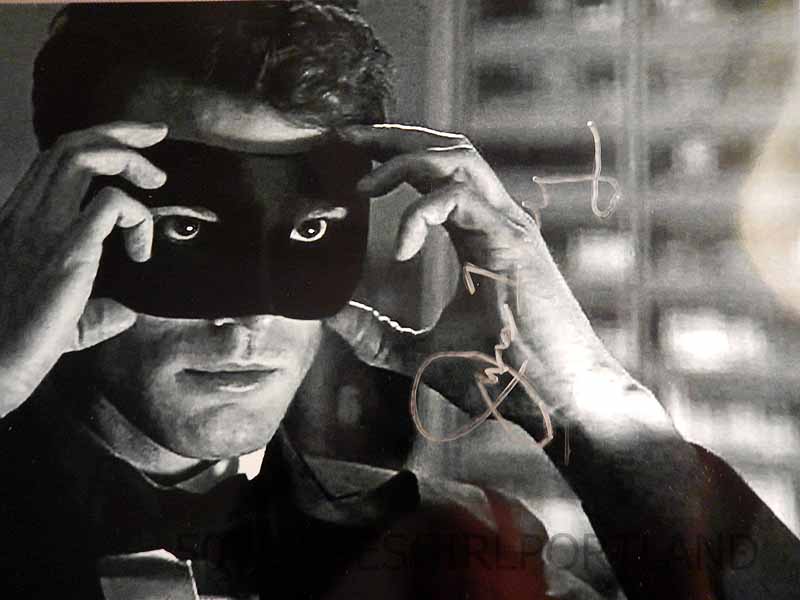 I ended up going back to the location for today and was really glad I did.  It was very cold hanging out outside but I soon learned that they were wrapping for the day about 5:00. I decided try and get some autographs as they came out.
As I was standing on the sidewalk out came James Foley by himself. He came out and stretched out his arms like he needed some fresh air.  He was standing alone about 10 feet from me so I decided to ask for his autograph after a minute.  He said sure and signed for me. I told him I was really excited to see where he was going to take the Fifty Shades story. He said thank you back. Soon he returned inside.
Next out was Eric Johnson. I asked for an autograph as he was heading to the SUV, he turned and said sorry not today but another day. He seemed in a hurry and was still in his movie clothes.
It was getting really cold but I kept waiting hoping to see Erika and Niall. About 30 minutes later they came out together carrying their backpacks. As they walked to the waiting SUV I asked Erika for a autograph. She turned and replied sorry not today. So I backed away and stood on the sidewalk as they loaded their stuff and were waiting for traffic. She was in the front passenger seat and Niall in the back. I was talking to the security guy so I didn't notice but turned and saw her open her door and come rushing over saying Ok I will sign for you. I was surprised. As she was signing I asked if she remembered me from last year and she said "of course".  Her coming back for the autograph totally made my cold waiting all worth it.
Dakota was last to leave. She was in her trailer for quite a long time. It was dark by time she came out to the waiting SUV. I could not get any photos. She sped away and had another woman with her.
It was another exciting time. I learned that Dakota has worn three different outfits for today's filming and Eric changed once. They did not have a break for lunch so they were done by about 5:30. I did get a look at Dakota right after I got there as she left the trailer to go inside. She had a big coat over her clothes so I couldnt see her hair well. Her hair seemed very all over medium brown with her bangs across. There was another woman I noticed too who changed from a suit to a sweater and skirt. She had red hair which was up in a like french twist. She was wearing uggs walking around. She seemed like an actress not an extra. Here are some pics from later today:
More of filming at SIP Interiors and exteriors can be seen here.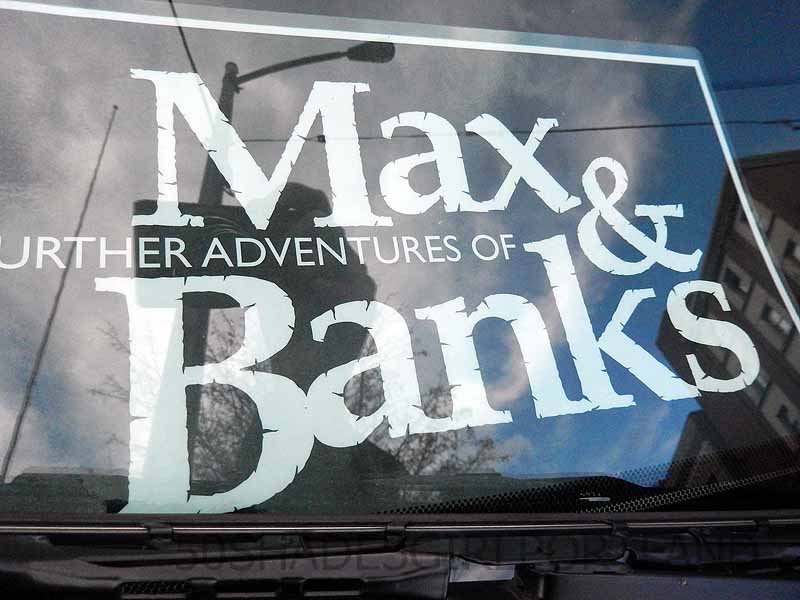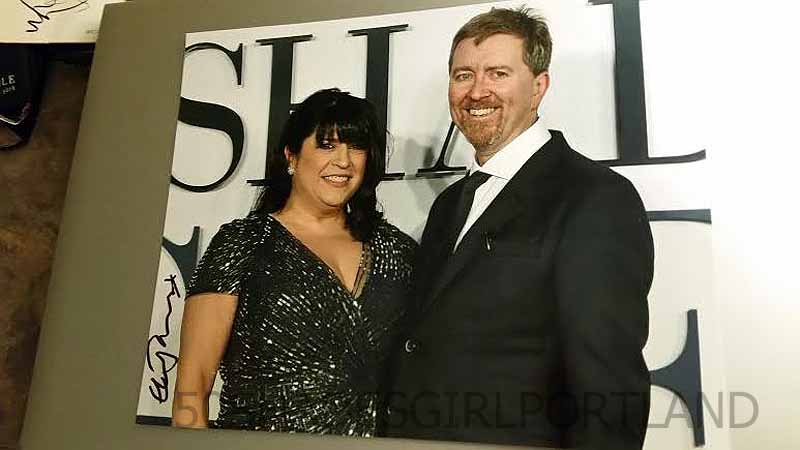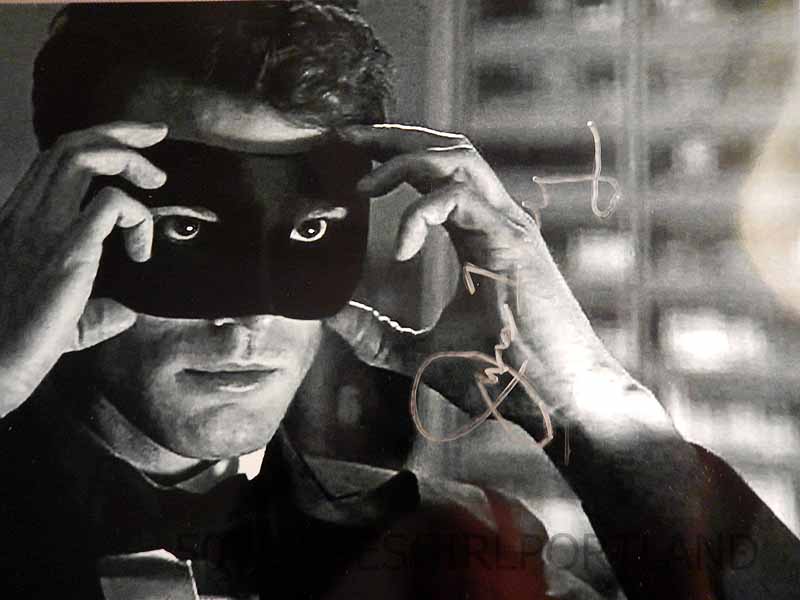 Niall and Erika leaving: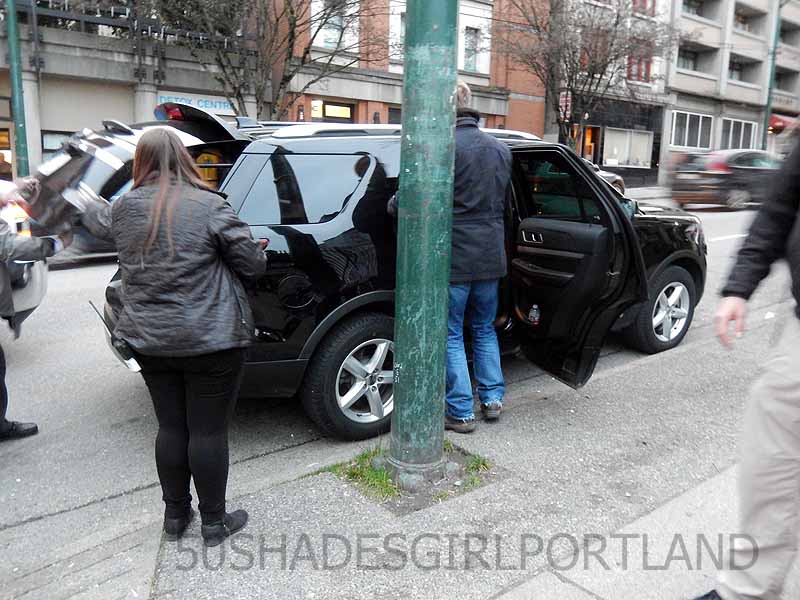 SUV awaiting Dakota: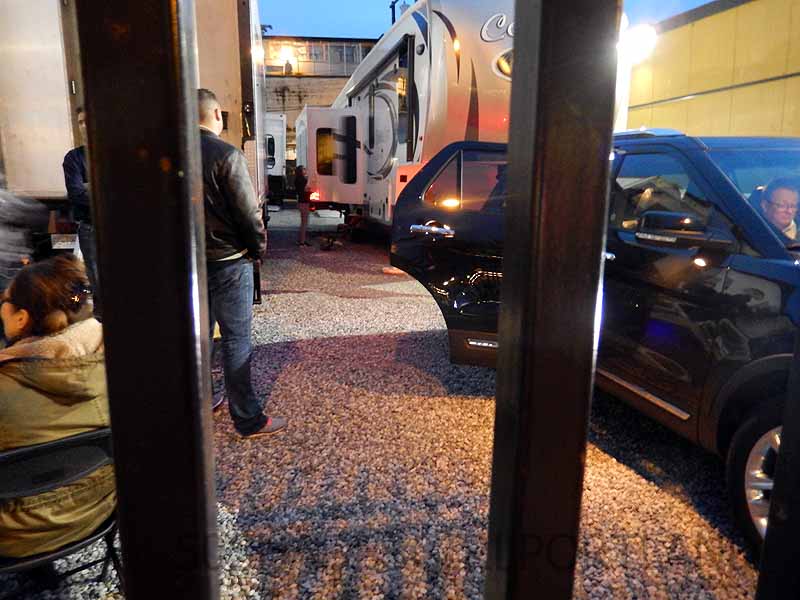 The mystery woman with the grey Uggs.