FS DARKER FILMING CASA MIA APR 20/21 "MASQUERADE BALL" PT 4/4 COSTUMES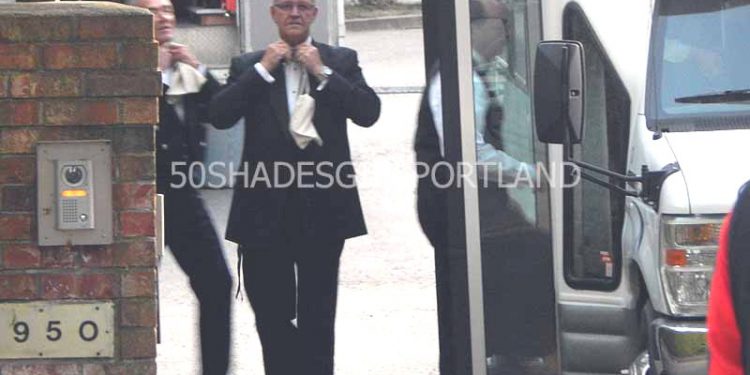 The costumes for The Masquerade Ball were all designed by Shay Cudliffe and her team of costumers. All I kept hearing was that they were "over the top, elegant, lavish and think Cirque Du Soleil".  It is easy to see already from the first trailer of what was shared of the ball that everything I heard will be true, plus more. While at the filming we got a glimpse here and there of some of the background actors dressed for the occasion. There was also a group of dressed men who could be servers or valets. Another group arrived dressed and accessorized as a string quartet. You may be able to spot some of these background people in the trailer.
The background actors were being held together at another mansion's tennis court just a couple of houses down the street. The background actors were arriving by vans and walking to their location. Several of them were seen walking back and forth during the filming during the day and evening.  The night of the ball filming several background people could be seen down the end of the driveway walking into the backyard area. The main actors were kept behind the mansion walls and were not seen at any time. Except when Dakota came out into view in the red dress she wore for Christians Happy Birthday scene and later seen at the pool house 😉
In this video you can see them enter at Casa Mia and then the remainder of the video shows them filming at the Vancouver convention Center.
Because I have a history of doing costume work myself, I got a little crazy over this guys plaid pants and vest. Cannot wait to see them all on the big screen.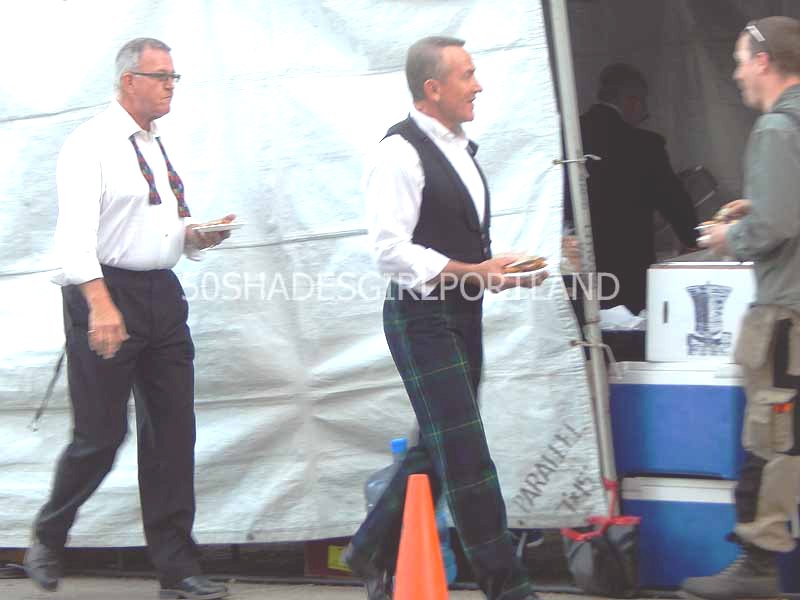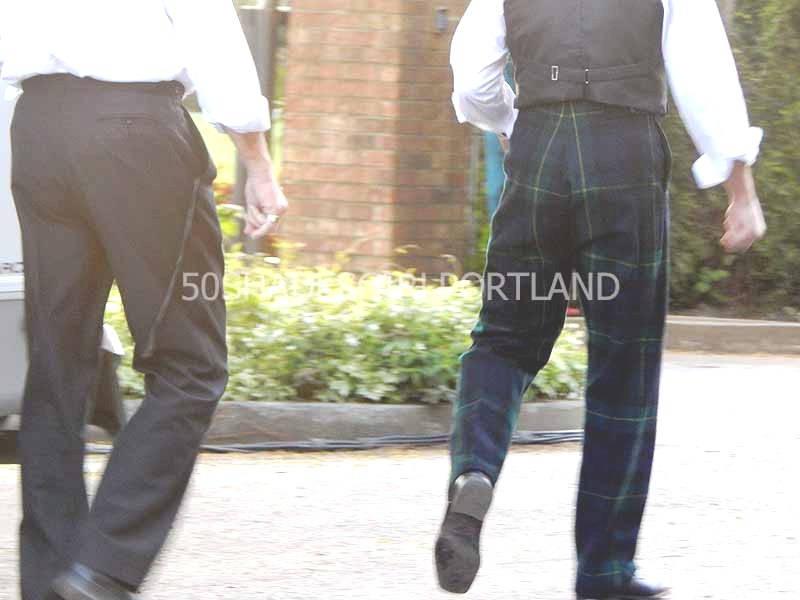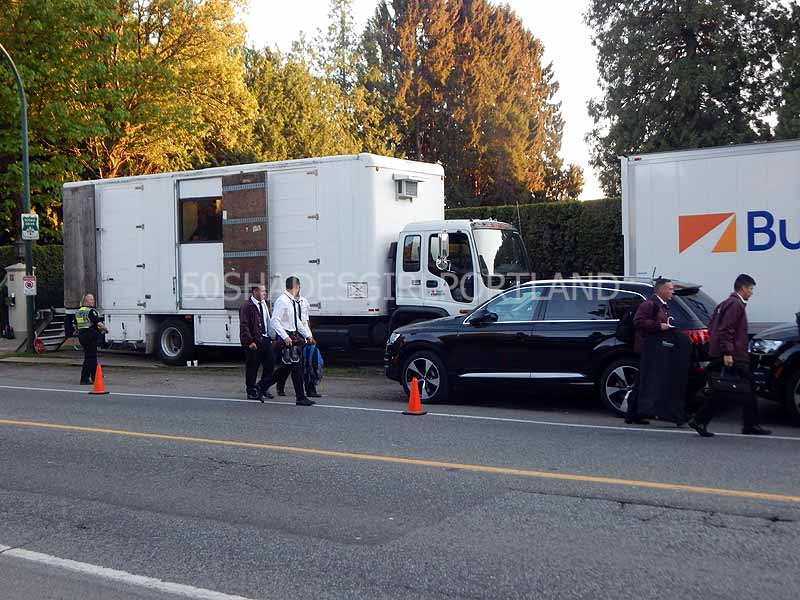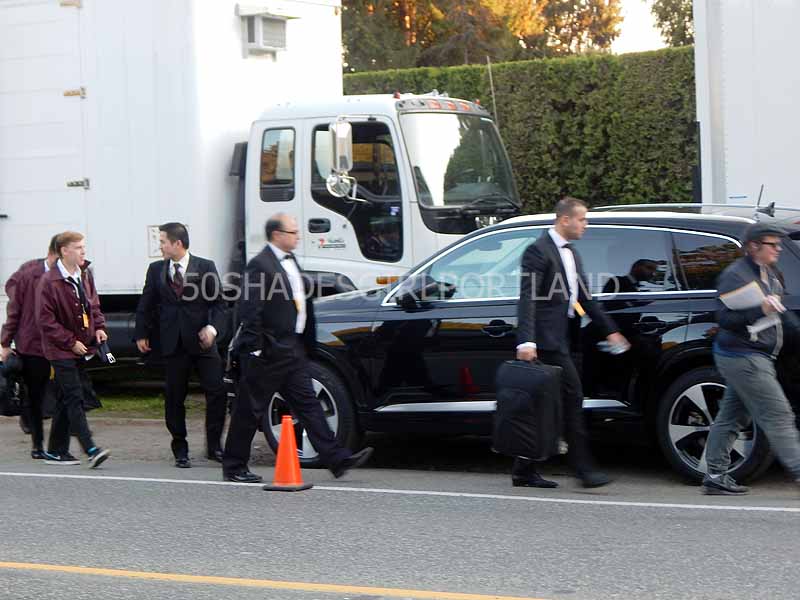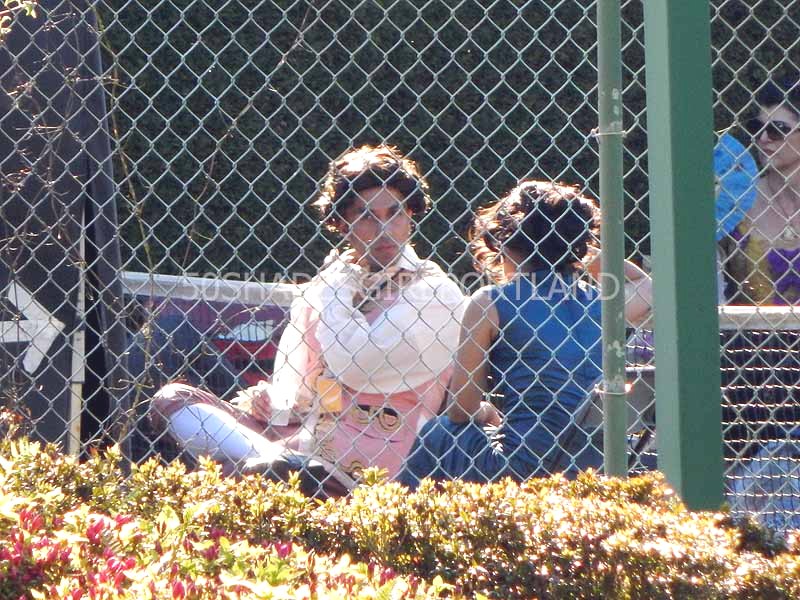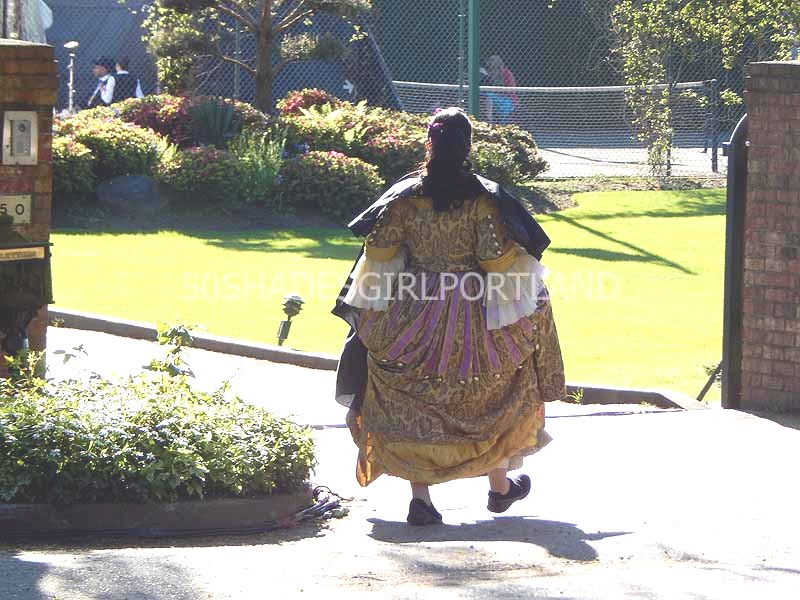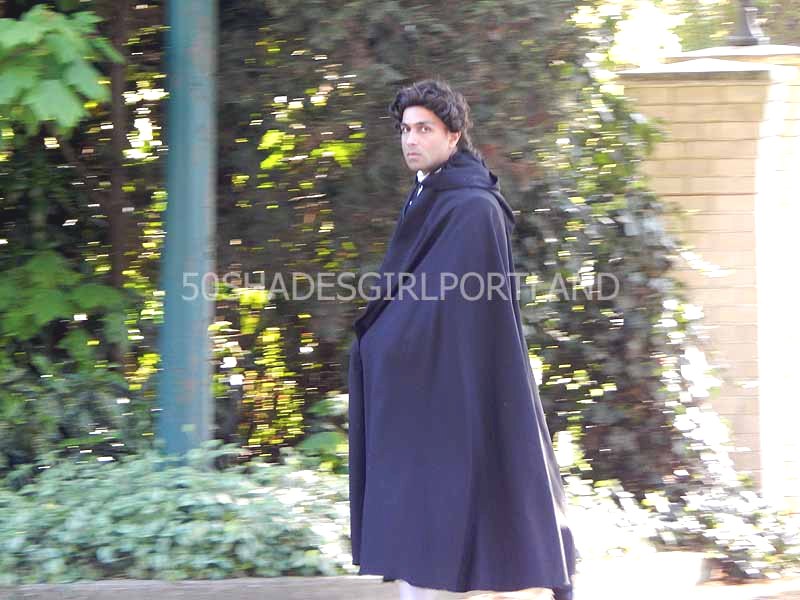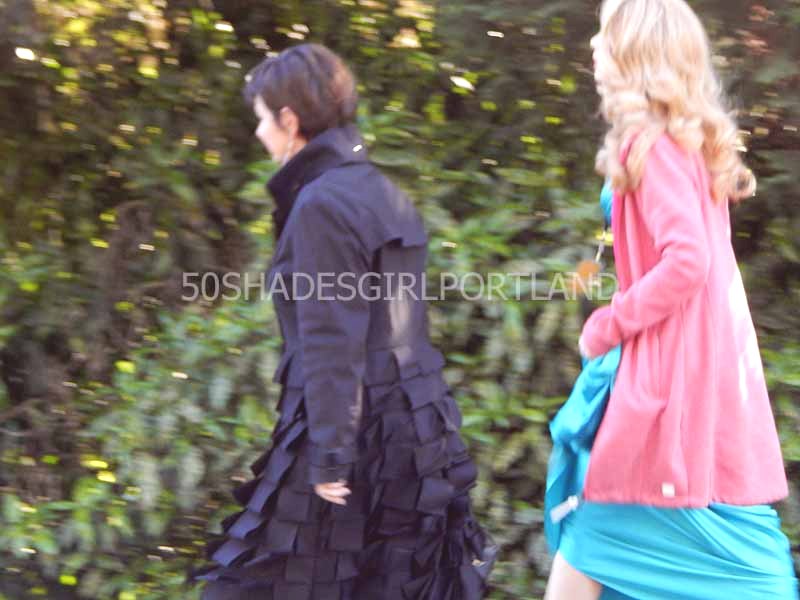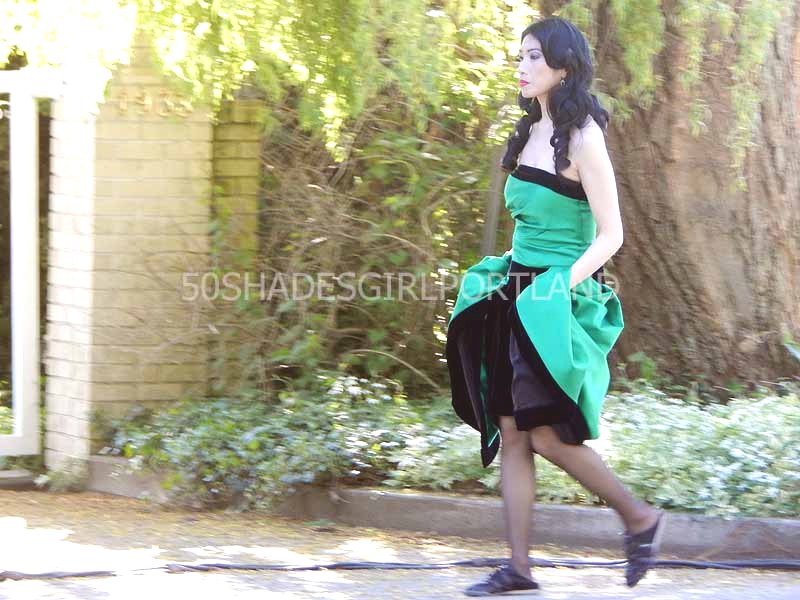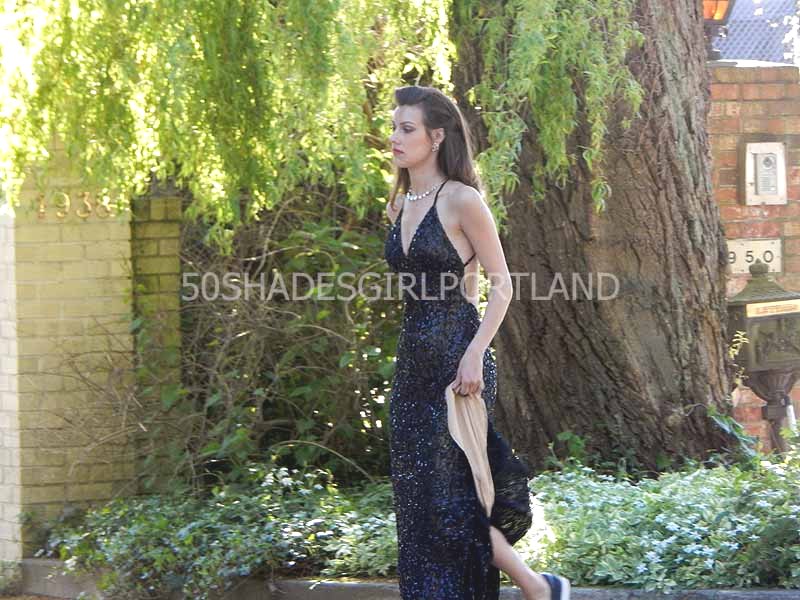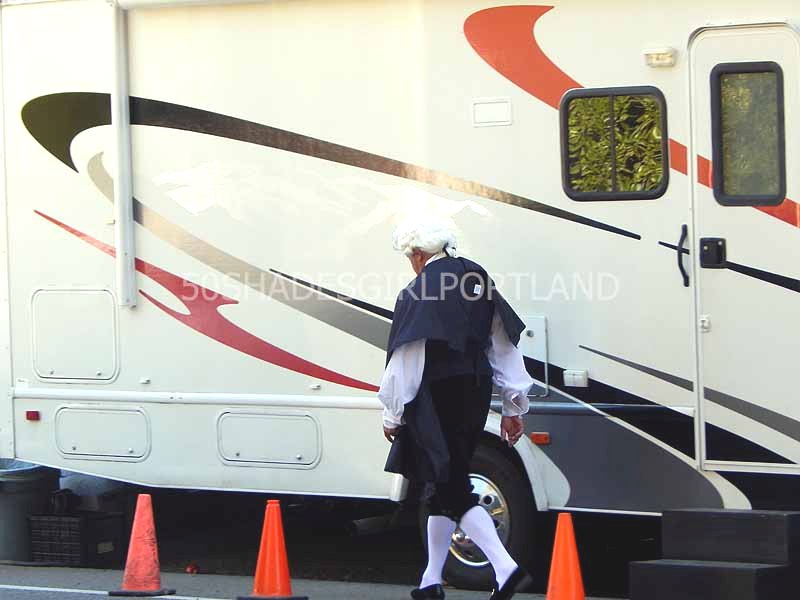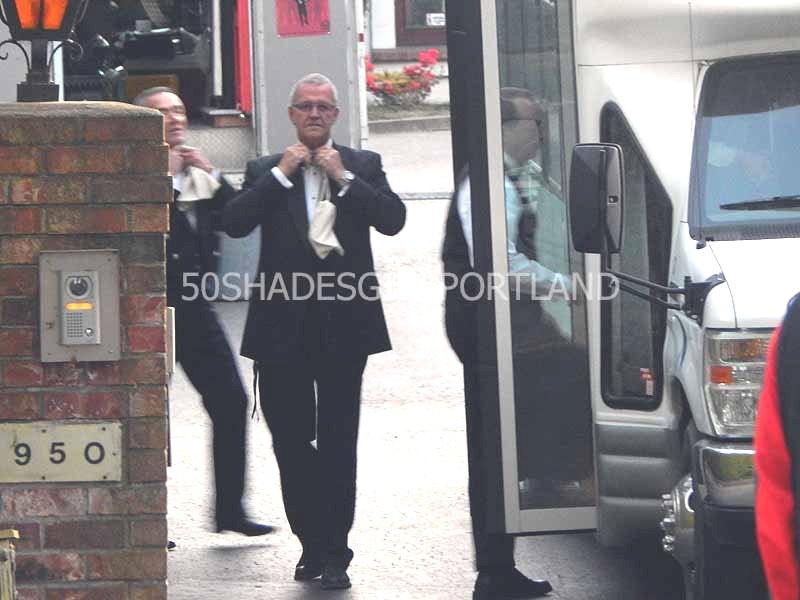 You can see more of the Fifty Shades Darker filming at Casa Mia Here:
April 20 Masquerade Ball Pt 1
April 21 Masquerade Ball Pt 2
April 21 Masquerade Ball Pt 3