FS DARKER FILMING CASA MIA APR 20/21″The Masquerade Ball" PT 3/4 The Tent/Decor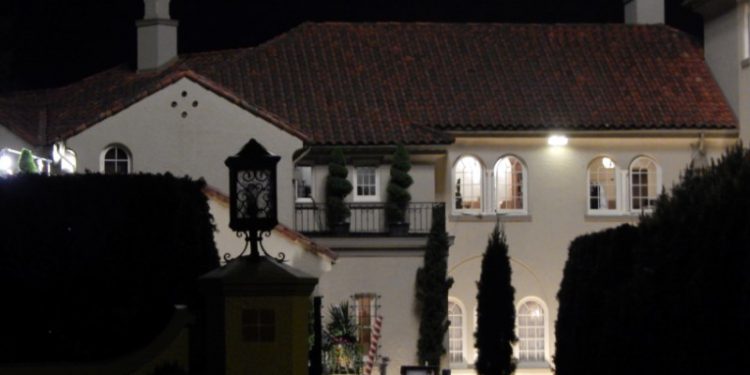 Fifty Shades production used the Casa Mia Mansion for a week of filming as the Grey Mansion. It was used for filming several different scenes concluding with the whole cast on set for the Masquerade Ball. The first trailer which was recently released gave fans a glimpse of the lavish event which was filmed over two days/nights at the mansion.
I learned from different sources that Fifty Shades production used some very highly technical 360 degree filming cameras at the Vancouver Convention Center for filming the Masquerade Ball Scenes. The actors and background actors were always "on" even when not doing their own scenes. This filming will be shown as a way to immerse the fans into the Ball.
From E. L. James Instagram: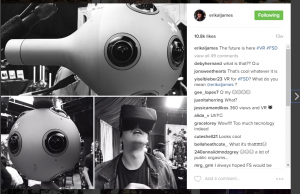 You can read more about the use of virtual reality for the filming of Darker here. 
More Filming at Casa Mia:
April 15
April 18
April 19
April 20 Masquerade Ball Pt 1
April 21 Masquerade Ball Pt 2
April 21 Masquerade Ball Pt 3
April 21 Masquerade Ball Pt 4
The crew started setting up the mansion and grounds the week before filming began. The crew built a large wood wall structure across the back of the mansions yard. Over the course of several days this structure became covered in a red/yellow striped tent that was raised running across the backyard. I later learned that this was used as the entrance to the Ball for the actors. This is the entrance from the mansion to the tent that you see in the movie. The actual inside of the Ball was all filmed at the Vancouver Convention Center. They also installed at the center of the tenting a high structure for camera and lights. On the night of filming we could see from the front of the house several of the background actors entering this area from the end of the side driveway. They were all in costume and masks waiting to go to the Ball. You can see during the trailer a quick look of the red/yellow striped tenting when Ana and Christian enter the tent.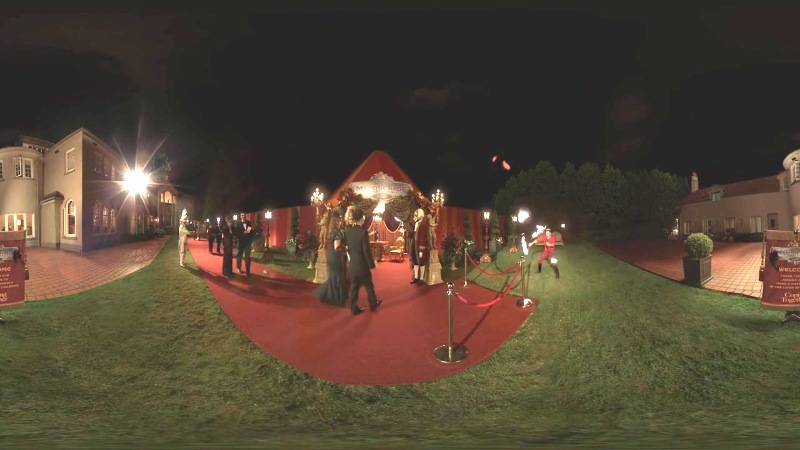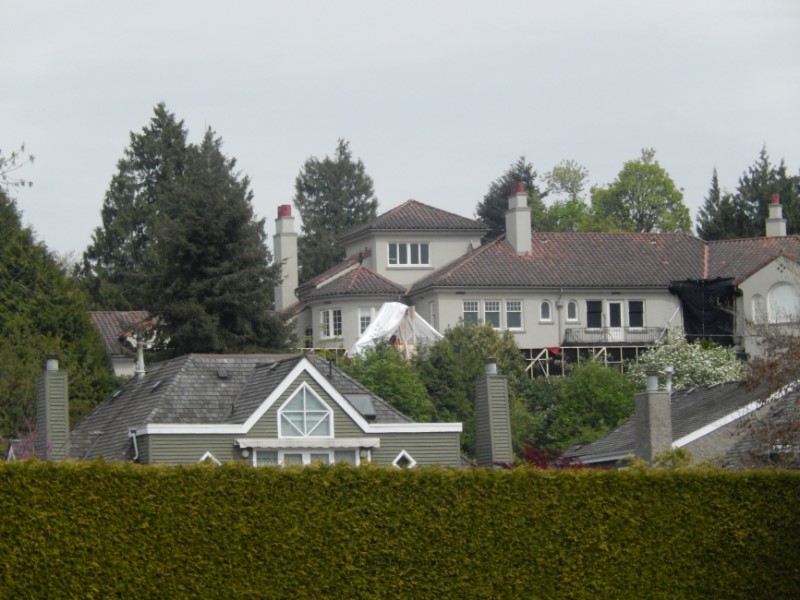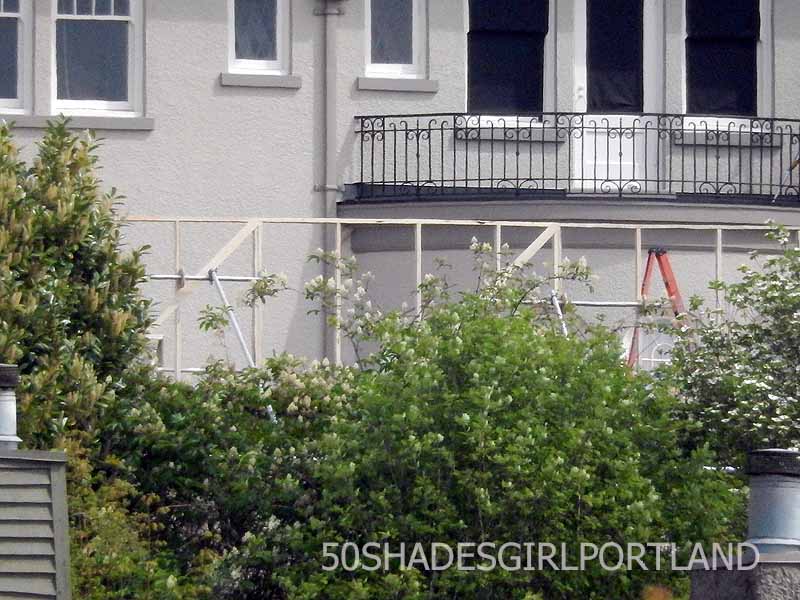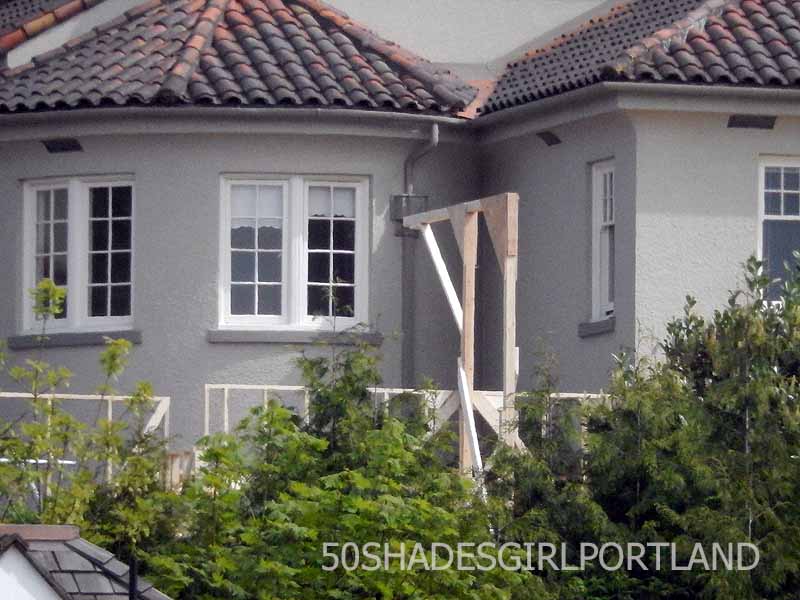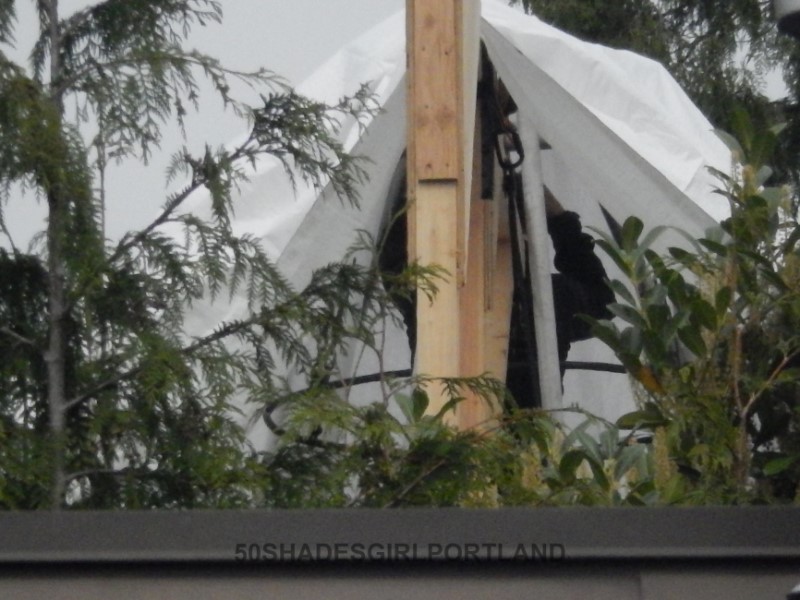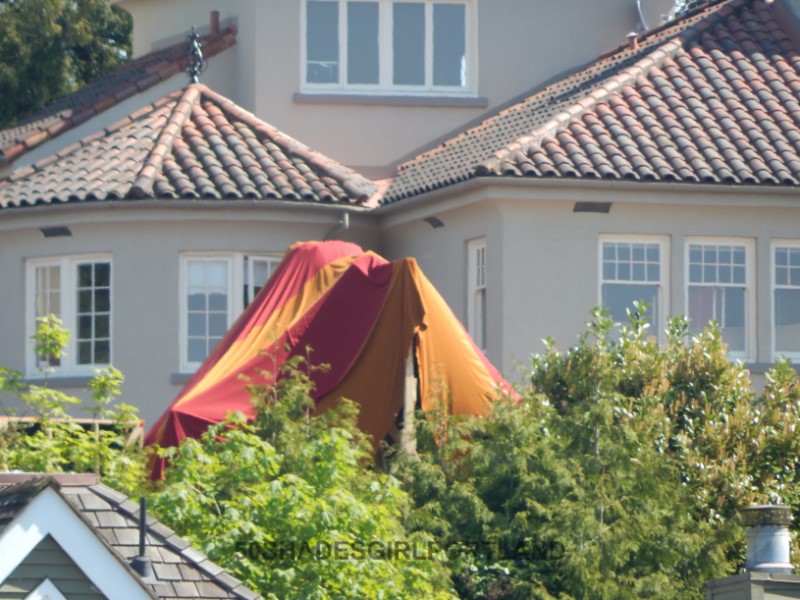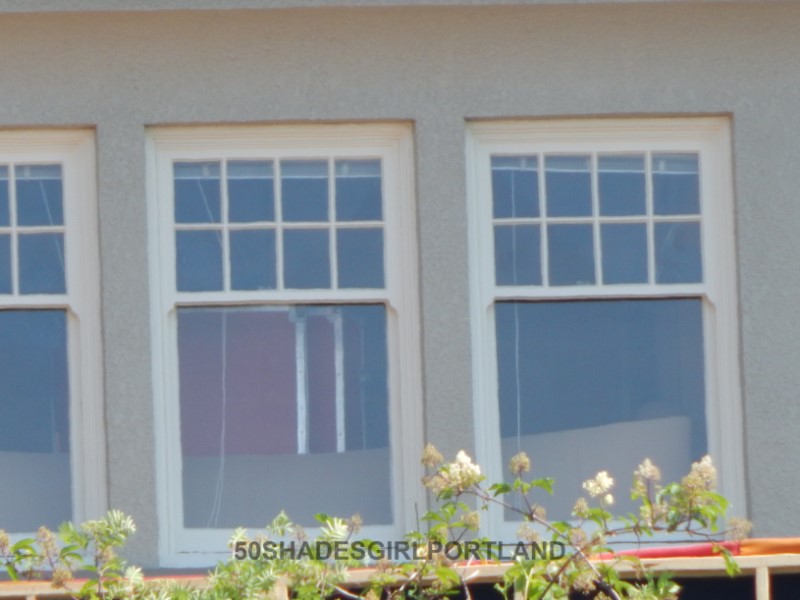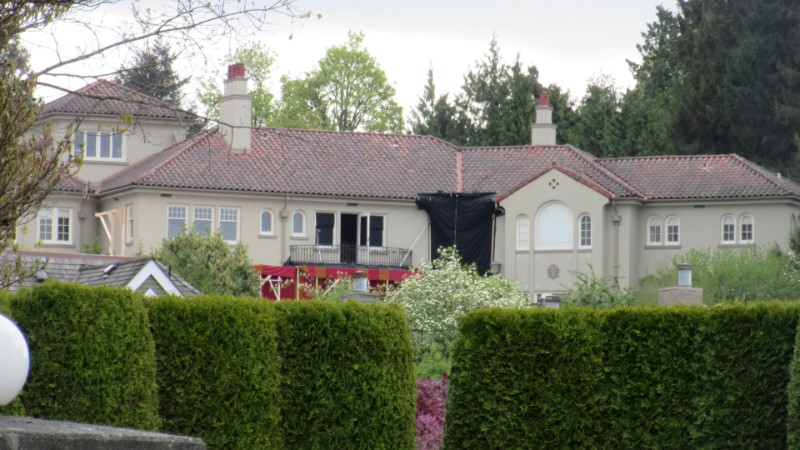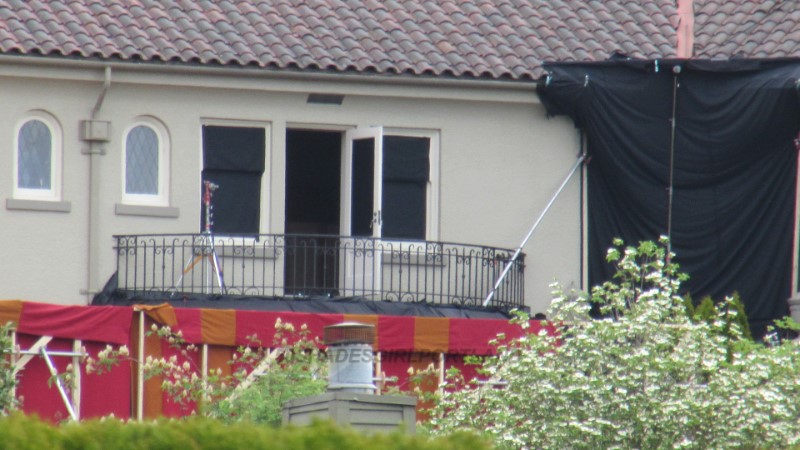 The front of the mansion entrance was also set up with new lighting, lavish draping and other decor. We were able to watch production designer Nelson Coates and his team work on the entrance over several hours. The lighting on the house itself was also redone to show off the beautiful mansion. They filmed the arrival with Ana and Christian which included all 3 Audi Q7 vehicles. They also included several other expensive vintage vehicles parked in front of the entrance. We could also see where they were filming in one of the rooms on the upper floor and also spotted a rack of costuming through the windows.