FS DARKER IN GASTOWN Alexander St. TEAM FIFTY MARCH 7 1/2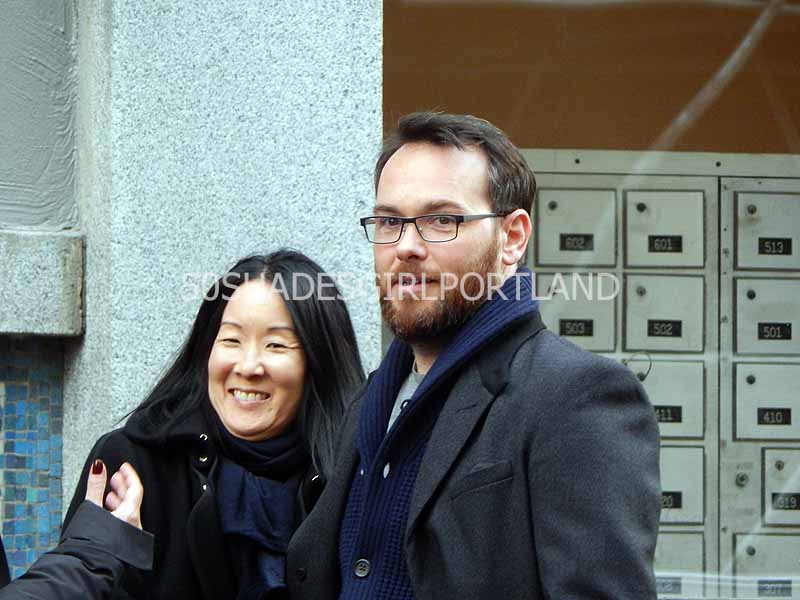 Yesterday the filming with Darker was probably one of the busiest with them filming 4 different scenes and locations. I wasn't aware of the first location, so 2 other fans and I were walking the streets in gastown looking for the filming. I only got there to see a few takes of the scene and then Jamie and Dakota were whisked away. The second place was in the Gassy Jack square at a restaurant called Chill Winston. They had put up new signage for a bakery/cafe the day before. It is located right across from the corner they used for the bike incident in FSOG. After filming here they then brought out the Seattle Bus. I have to say after I saw this bus parked close by last week I have been excitedly waiting to see how they would use. They didn't disappoint. They had a bus driver drive the bus load of extras, cameras and Dakota on board through the Gassy Jack square. It was really fun to watch it all. It took a great deal of coordination with traffic. The last location was filming Jamie and Dakota walking again on Alexander St. This time they added Bella as Leila watching from across the street.
Towards the end of the day I turned and noticed that producer Dana Brunetti had arrived on set. He was with E. L James and was greeted by Jamie and Dakota. It was so fantastic as a fan to see the "Team Fifty" together once again. The production of Fifty Shades Darker/Freed does have a lot of new people working on it but they all seem very professional and are tops in their craft. James Foley seems to keep it all running along smoothly at a fast clip. Here are some pics with Dana Brunetti. Locations/scenes photos to follow.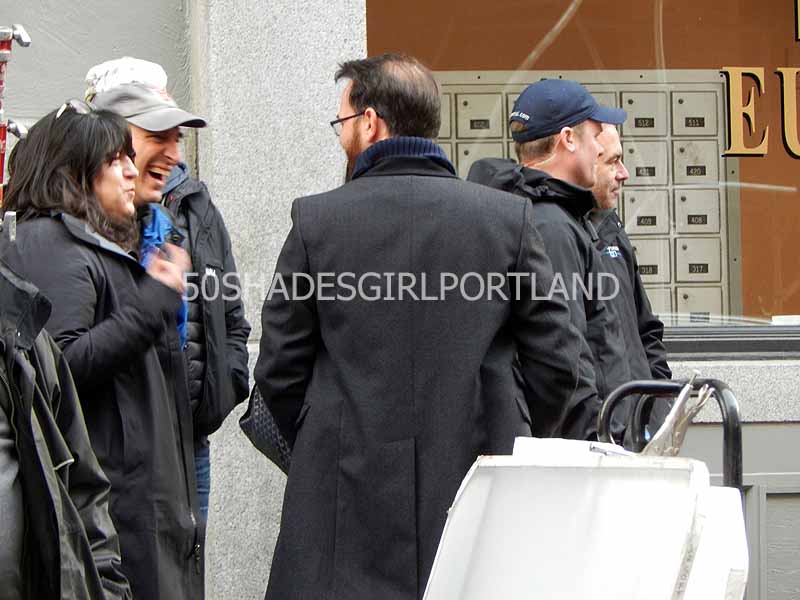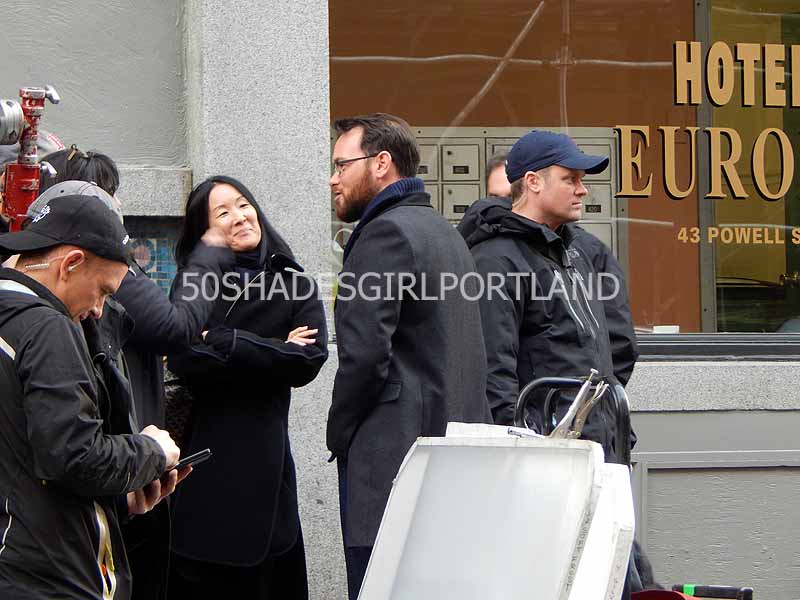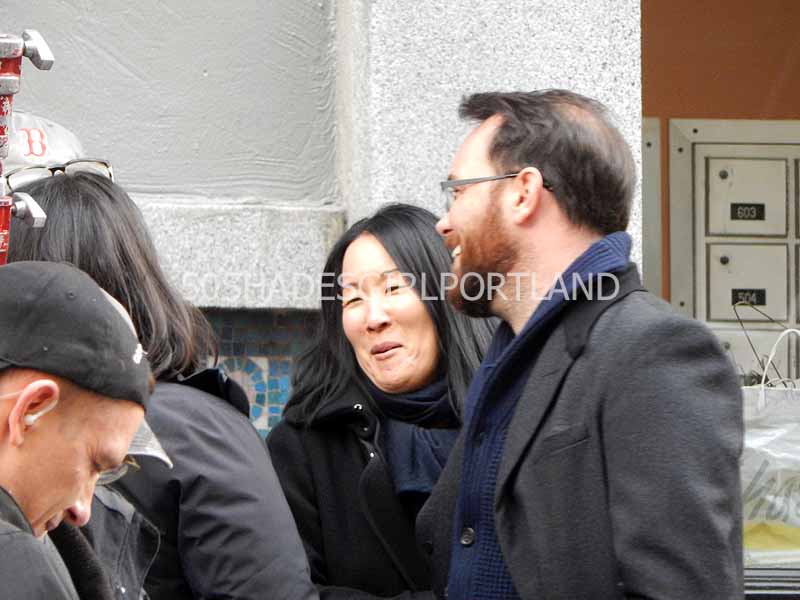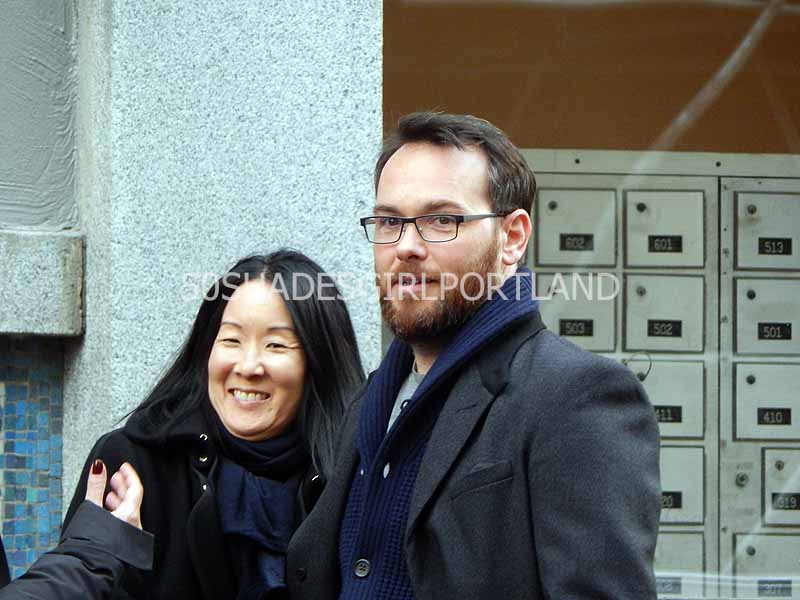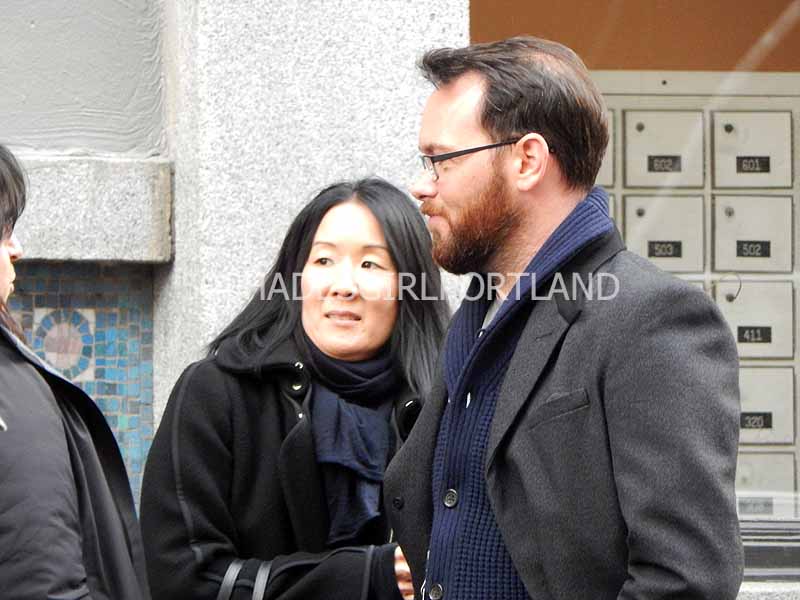 All information and materials contained on this website including text, photos, and logs are for the exclusive property of 50shadesgirlportland.com. Content cannot be reproduced, distributed, transmitted, displayed or published without consent from the author of the website.