FS DARKER IN GASTOWN: Jamie/Dakota/Bella ALEXANDER ST WALK MARCH 7 2/2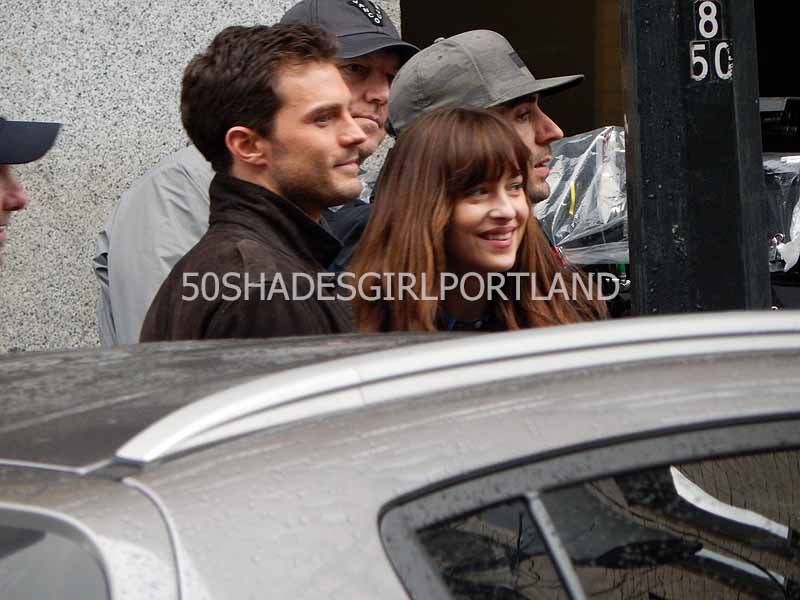 The last scene to be filmed for the day was another walk along Alexander Street for Jamie and Dakota. This time there was an added twist with the arrival of Bella as Leila across the street looking on. The first part of the filming was done with a steadi-cam which is a camera carried by a cameraman as he backs away from Jamie and Dakota walking towards him on the street. It makes for a close up in the filming. The scene started with Jamie and Dakota going around the end corner and then coming out together holding hands and walking down the sidewalk together.  There were also several cars parked on the street with Washington State license plates. They also brought back the same signage on the windows behind them that was used last week. They did this type of scene several times.
After this part of the scene was completed then Bella was on the sidewalk across from Jamie and Dakota standing and watching them. The crew then brought out a huge camera and set it up on the sidewalk in front of where we were standing. At one point cinematographer John Schwartzman came over to watch and see what was being filmed. Bella just stood in the same spot most of the time. I am sure it will make for an intriguing part of the movie.
I had taken several short videos of them walking back to the corner to start the scene over. It was difficult to do any good photos/videos because of the traffic passing by and the extras walking by. I decided to put the short videos into one. Please respect my credits and enjoy!
Loved the two girls reaction behind me when they spotted Jamie Dornan….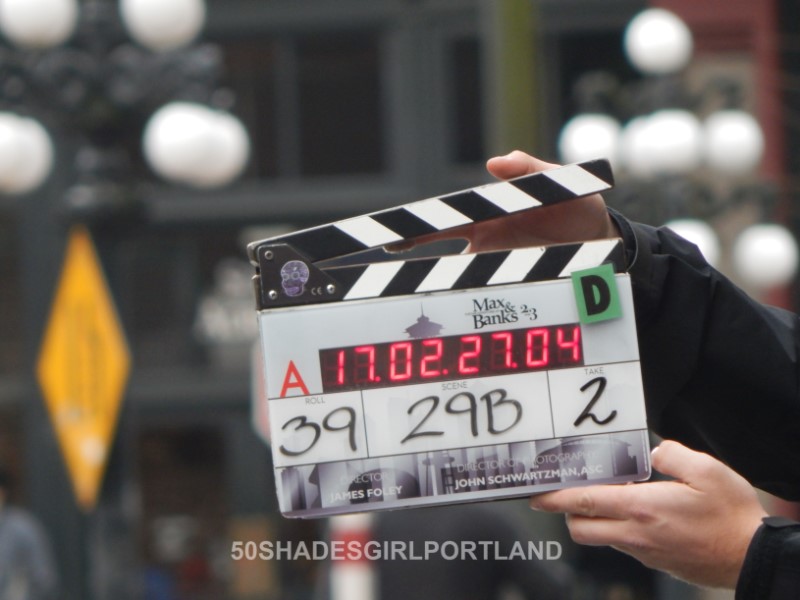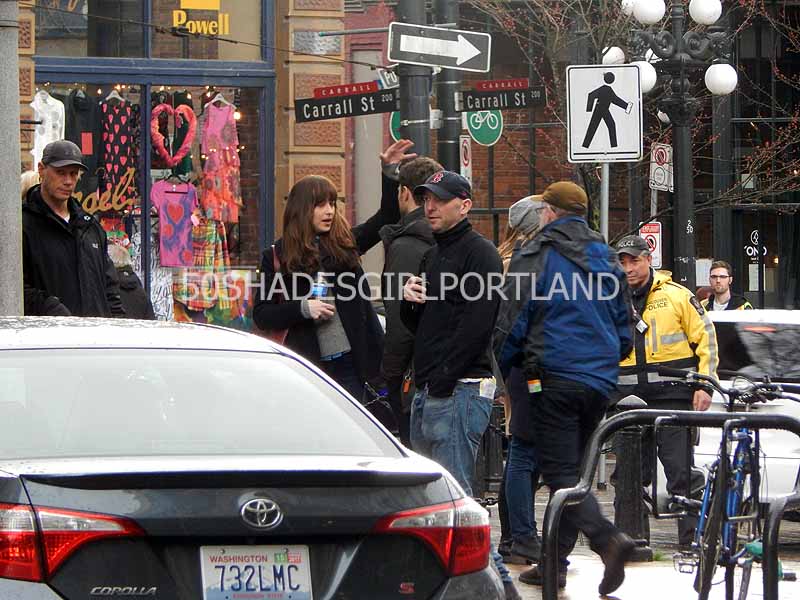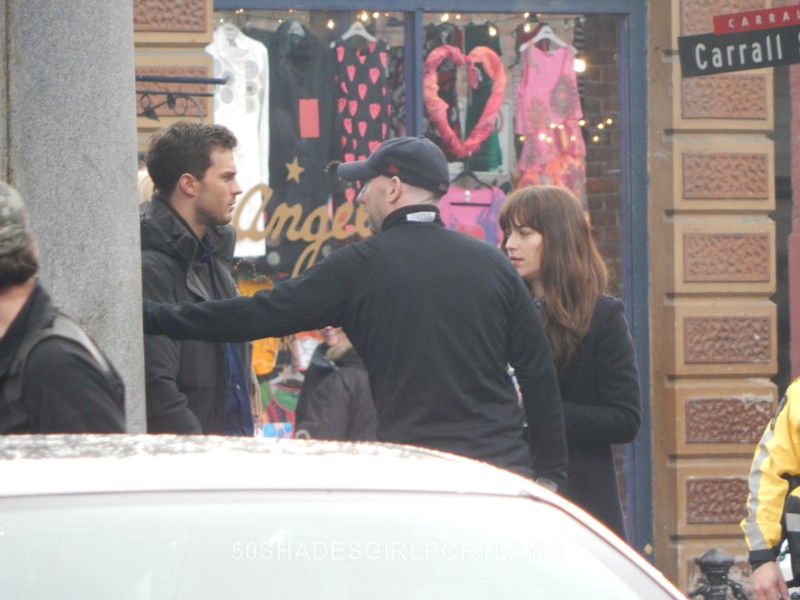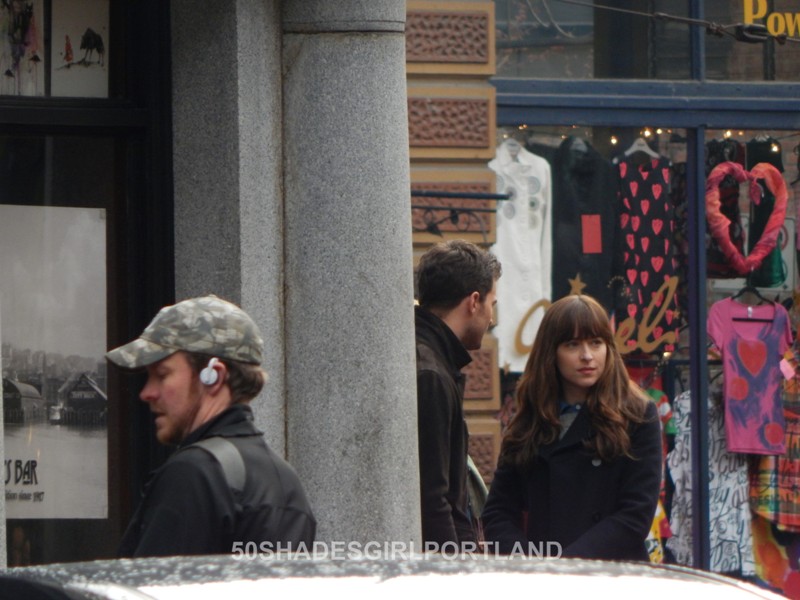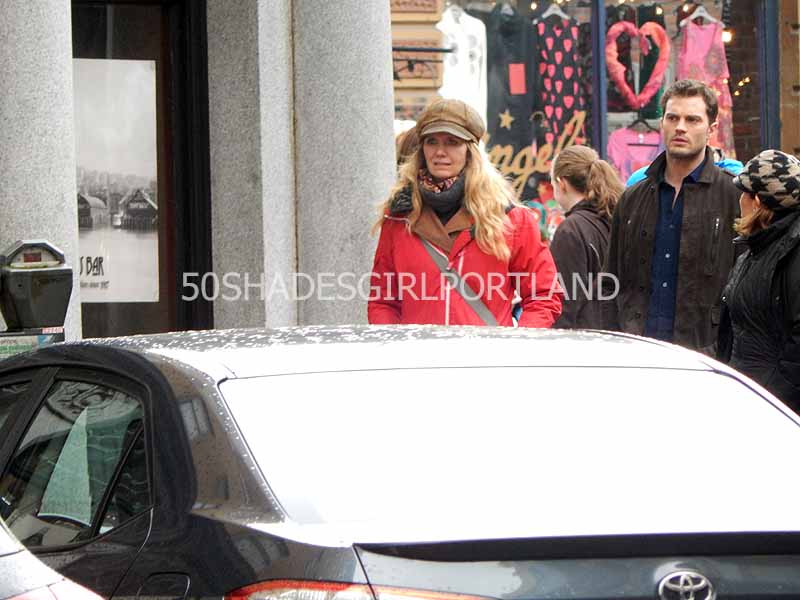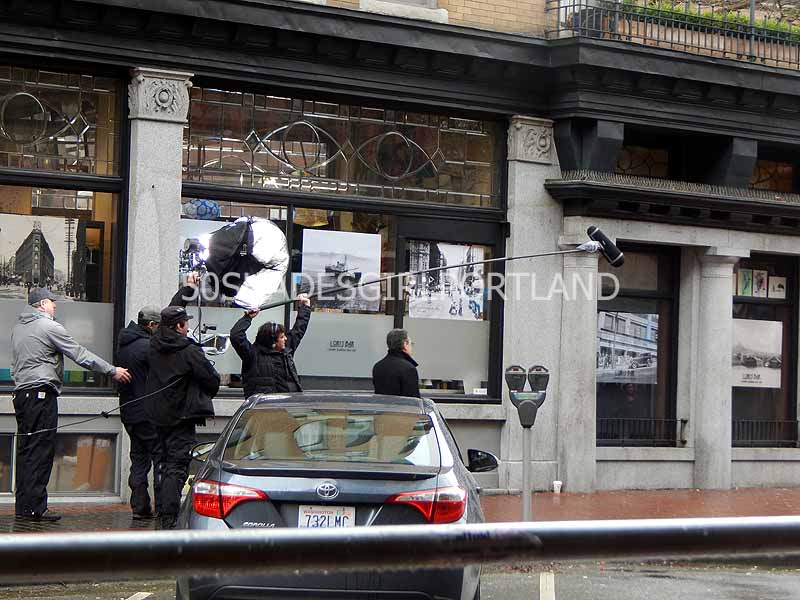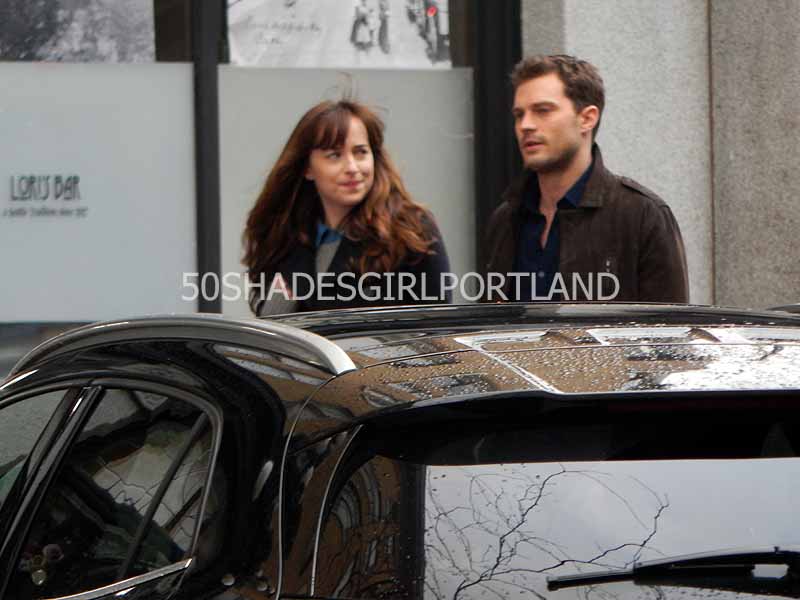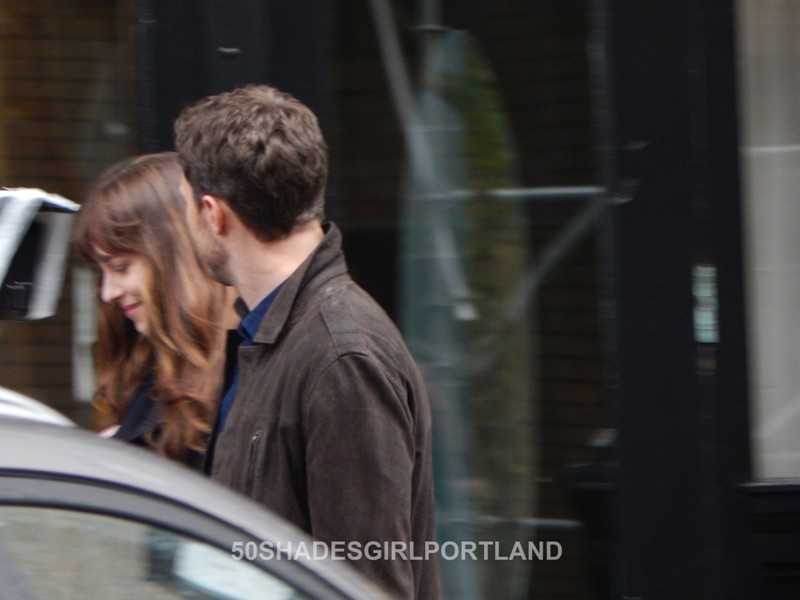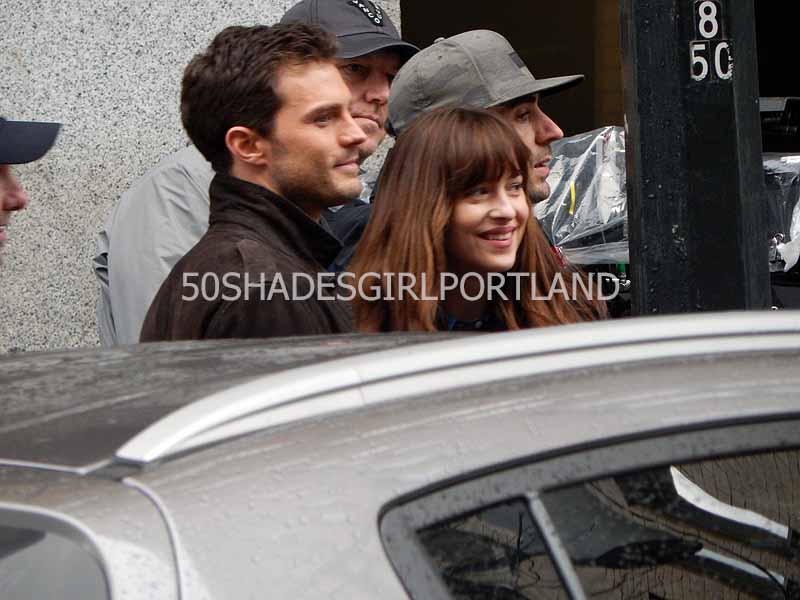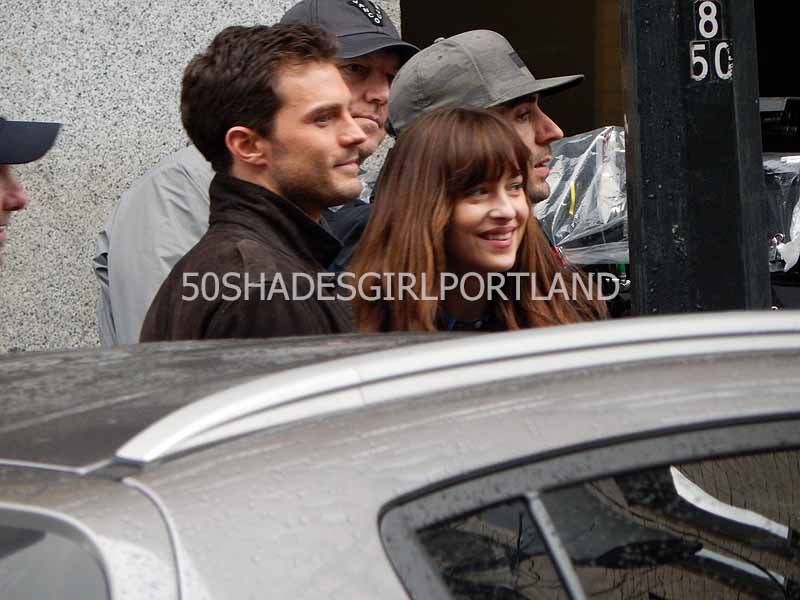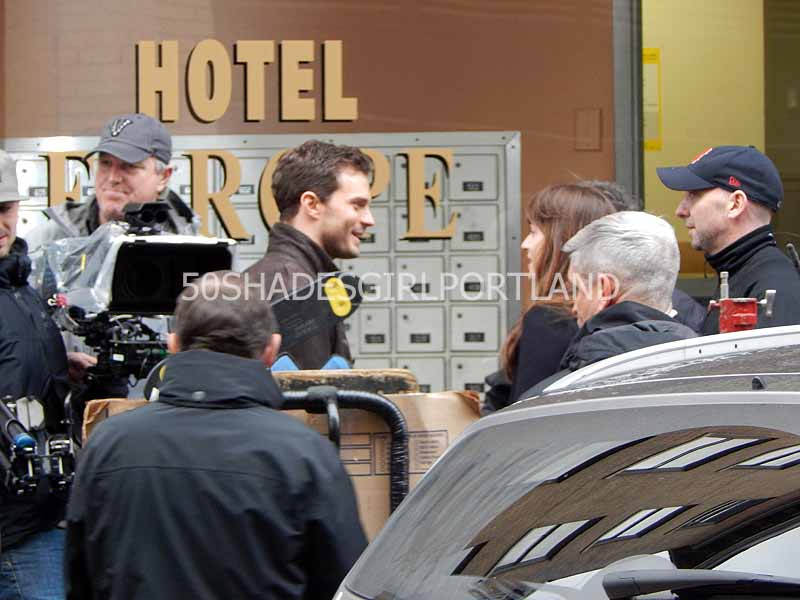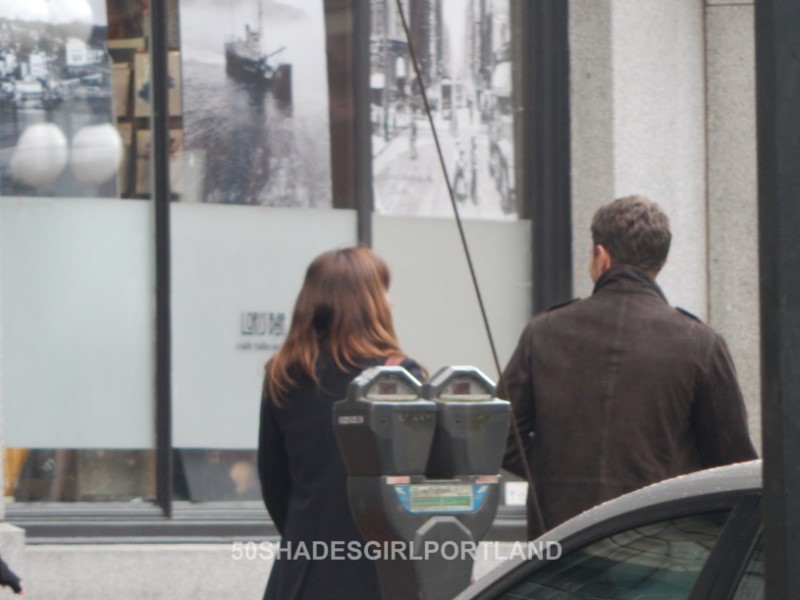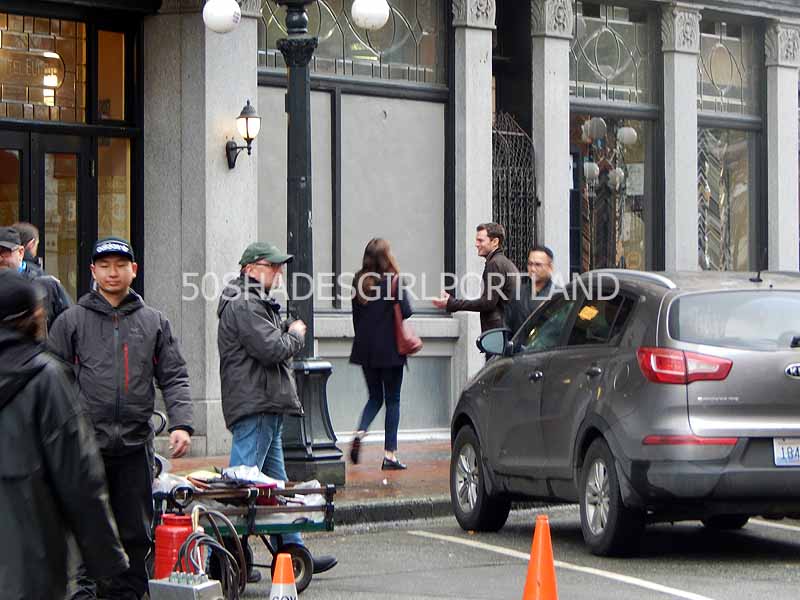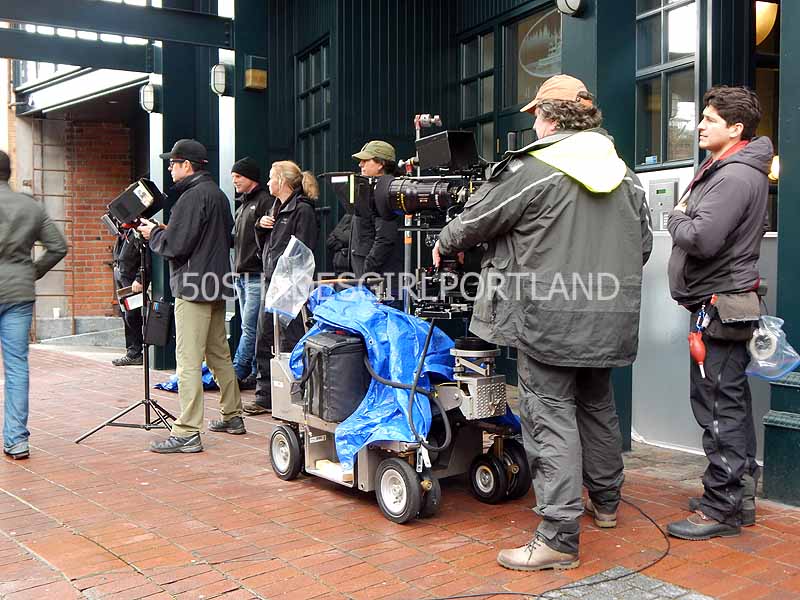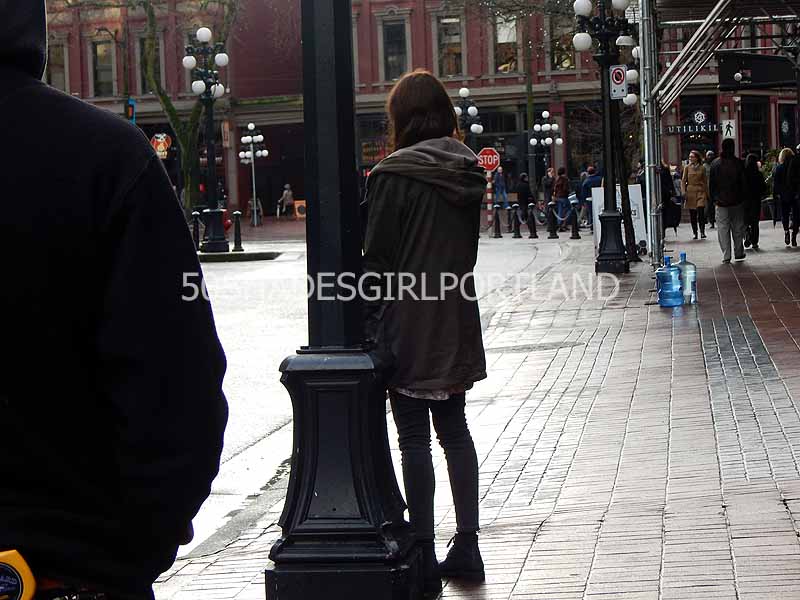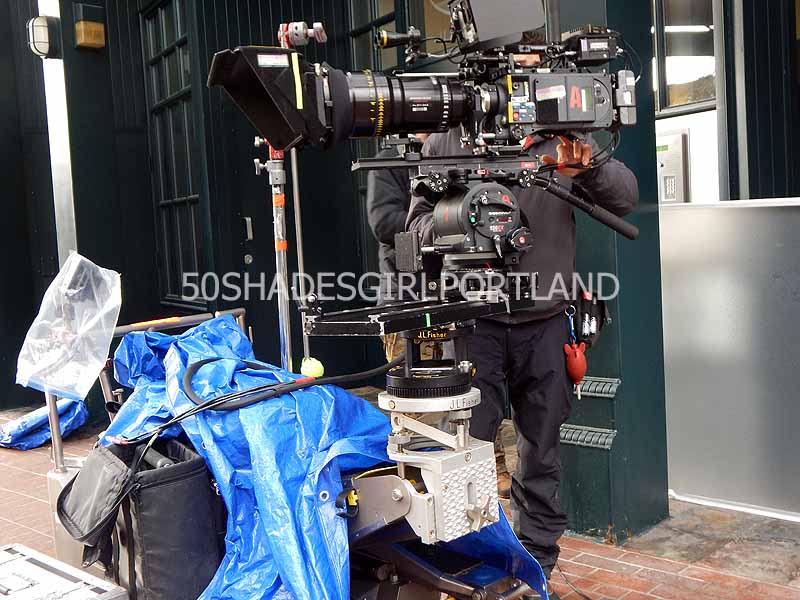 All information and materials contained on this website including text, photos, and logs are for the exclusive property of 50shadesgirlportland.com. Content cannot be reproduced, distributed, transmitted, displayed or published without consent from the author of the website.