FS DARKER THE FAIRMONT VANCOUVER HOTEL AS THE HEATHMAN MAR 15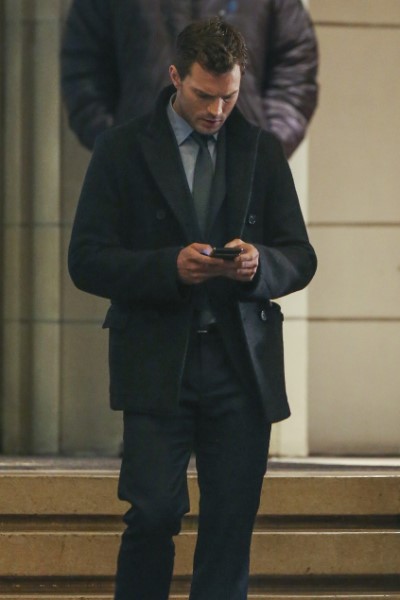 Fifty Shades filming made its first return to The Fairmont Vancouver Hotel to film an outside scene with Jamie Dornan and actress Robinne Lee as Ross Bailey. Once again they brought out the signs for The Heathman Hotel for the filming along with the awning over the entrance. The two actors were seen walking out of the hotel and along the entrance area while Jamie was talking on his phone. They exited out of the Georgia Street entrance, which is the only one with a revolving door.
You can read more about Fifty Shades of Grey filming at The Fairmont Vancouver as The Heathman here.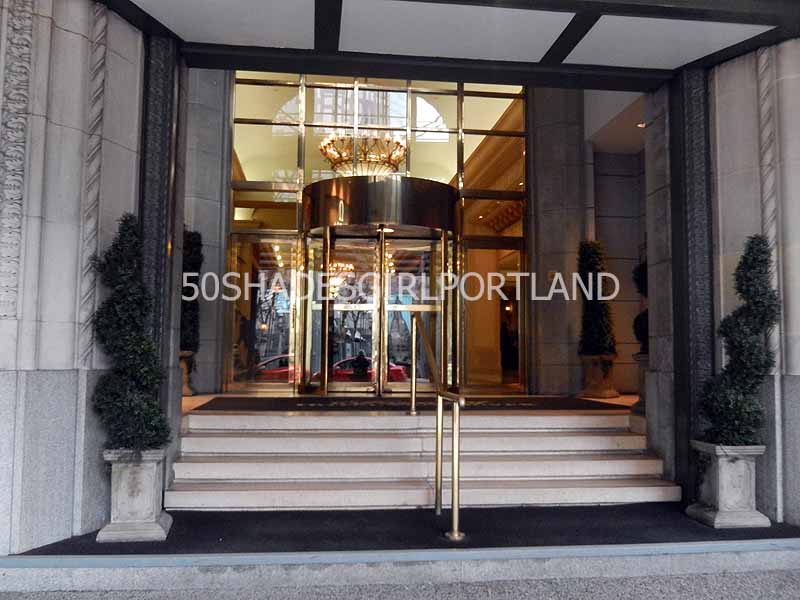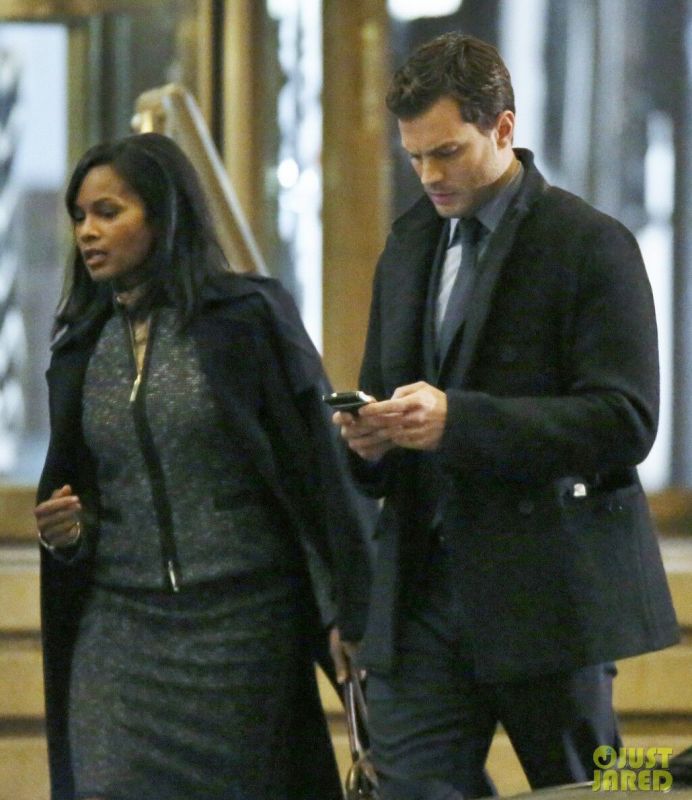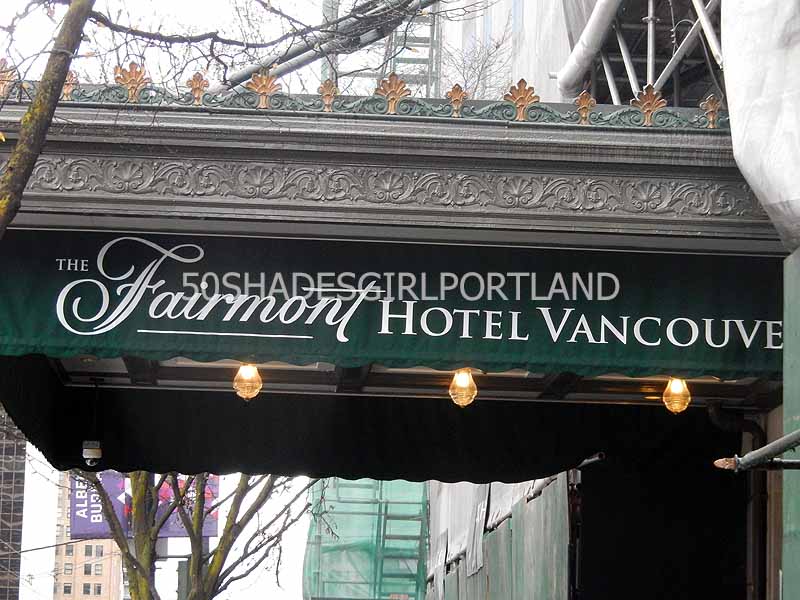 This photo shows Christian Grey leaving The Heathman with Ross and his new bodyguard. Credit to owner.
The following photos are for the exclusive use of this website. Please enjoy and leave them here. Please no copying, editing permitted.