FS DARKER FILMING CASA MIA APRIL 18 "Christians Birthday"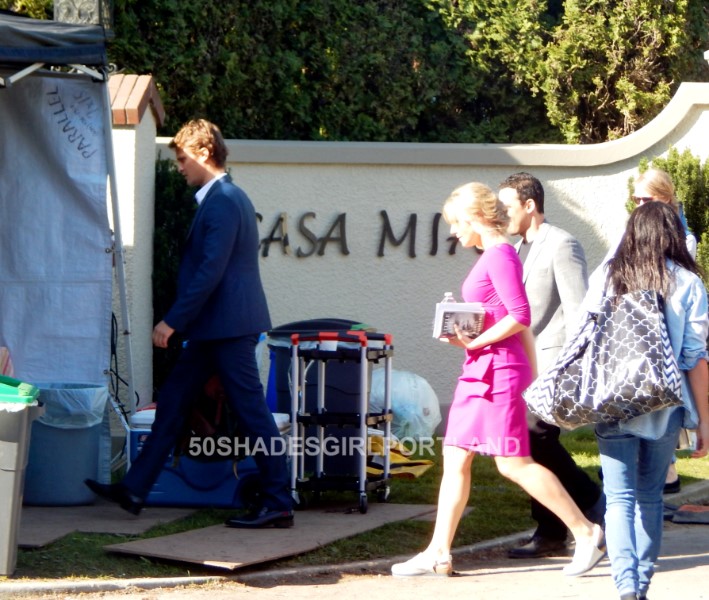 Filming for Fifty Shades at Casa Mia began with an early wake up call for the cast and crew today. When I arrived to the mansion at 8:00 am, most of the cast were already present and the extras for the day were at their holding area. They were using the front of another mansion two houses down for the extras area for the day. They were sitting around inside the tennis court area and there were also a couple of tents set up for their use. I did see Erika and Jamie Dornan arrive around 9:30 a.m. and assumed filming began shortly after.
When I first arrived I was excited to see several production events happening around the mansion. The extras were walking back and forth from their "holding area" two mansions down. Several trucks were still arriving with equipment for filming inside and in the back of the mansion. There were police present for stopping traffic on the very busy street to allow trucks and vans to cross the street. The vans were arriving with the crew, extras and some of the production people. Some costumes and props were being delivered and taken in as well. It was like orchestrated chaos thanks to the talented crew directing it all!
The filming was all being done inside the mansion with the black tarps and scaffolding now removed from the front of the house. They still have several of the windows on the front of the house covered for darkness inside. While standing across the street during the late morning hours we did see Eloise, Luke and Victor walk out along the driveway and visit the snack tent. Eloise was dressed in a striking bright pink dress while the guys were in suits and dressed up as well. Later in the day Eloise returned once again and waved to fans. The set crew and cast took a break in the early afternoon and were shuttled to the crew park "circus" area. They all returned after an hour or so and continued filming. Dakota made a quick visit out front for food/water in the late afternoon and we got a glimpse of her red dress.  It was a lovely warm sunny day at the mansion.
The filming for today centered around Christians Birthday Party at the Grey Mansion as in the book.
More Filming at Casa Mia:
Inside Casa Mia
April 15
April 18
April 19
April 20/21 The Masquerade Ball
Quick video with Luke Grimes in the afternoon:

Heres a few pics from new video with Ana, Christian and Kate. Ana has on the red dress that we were able to see Dakota wearing today.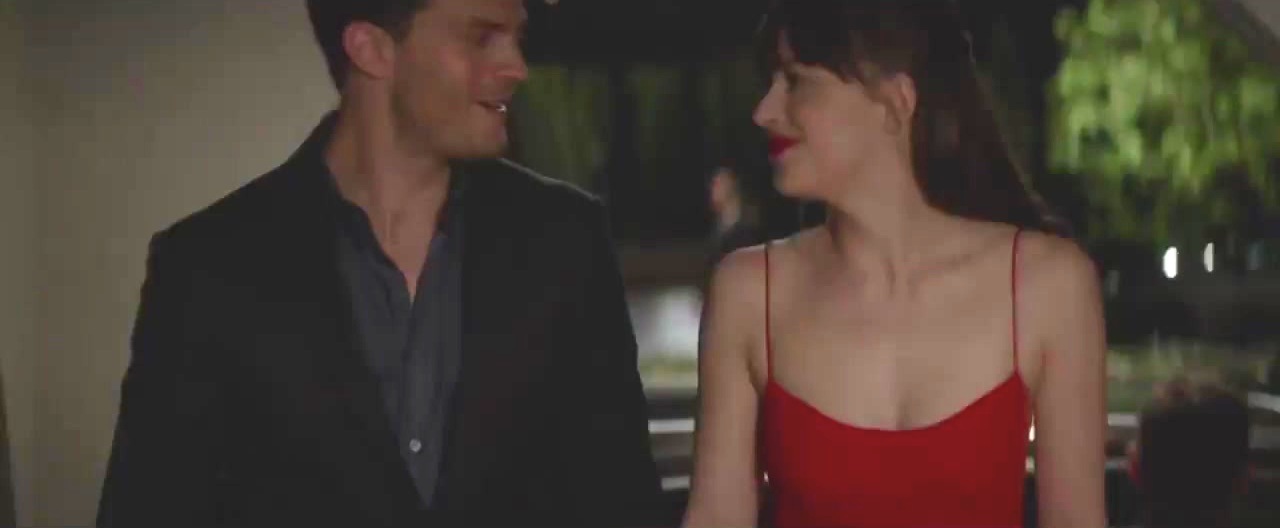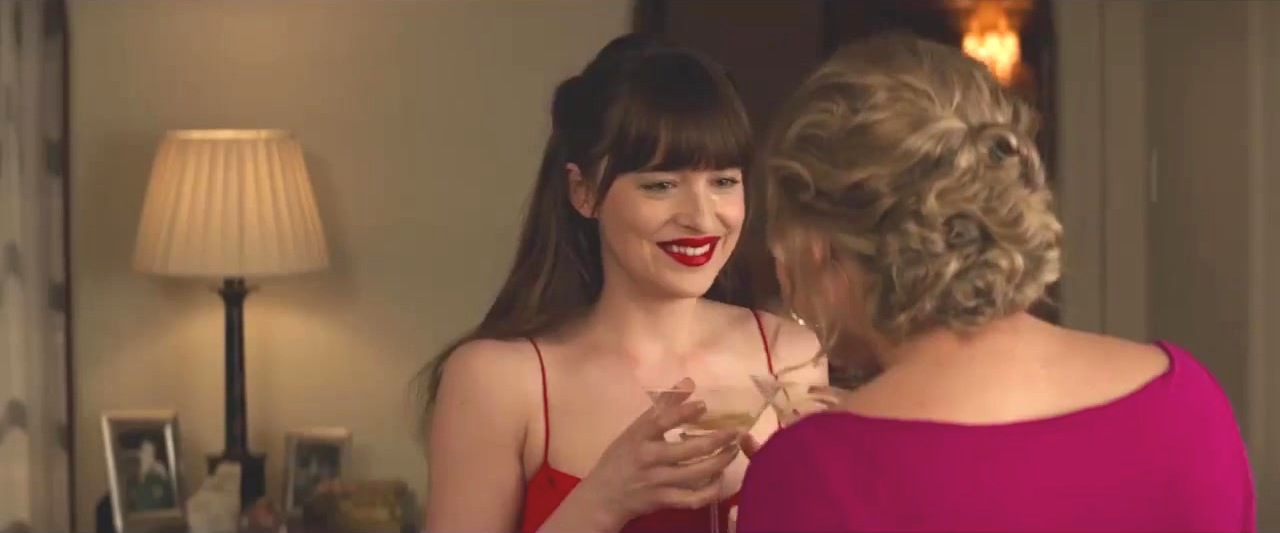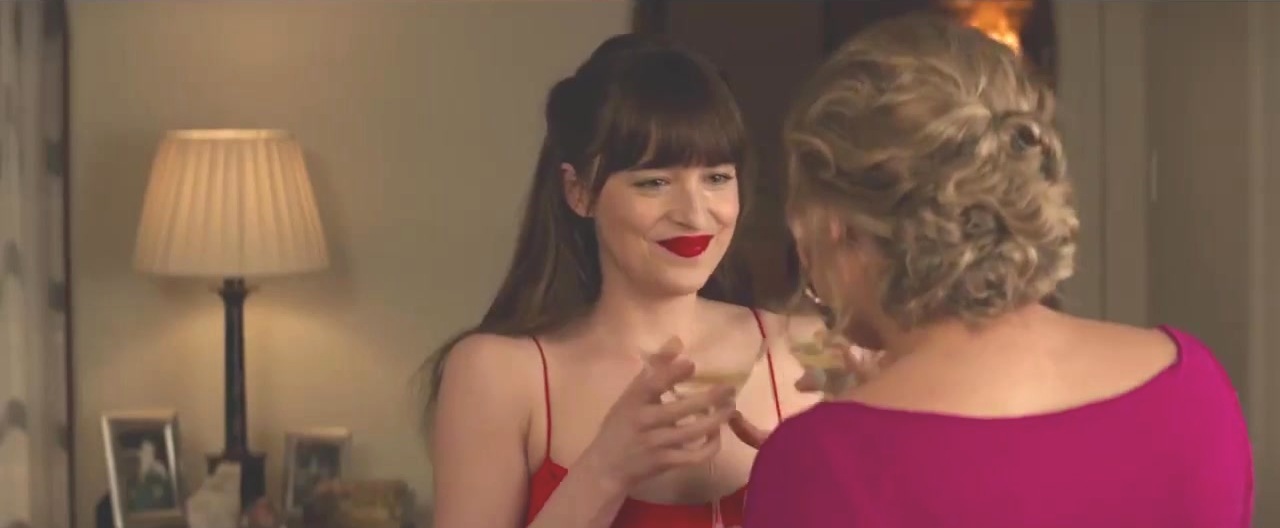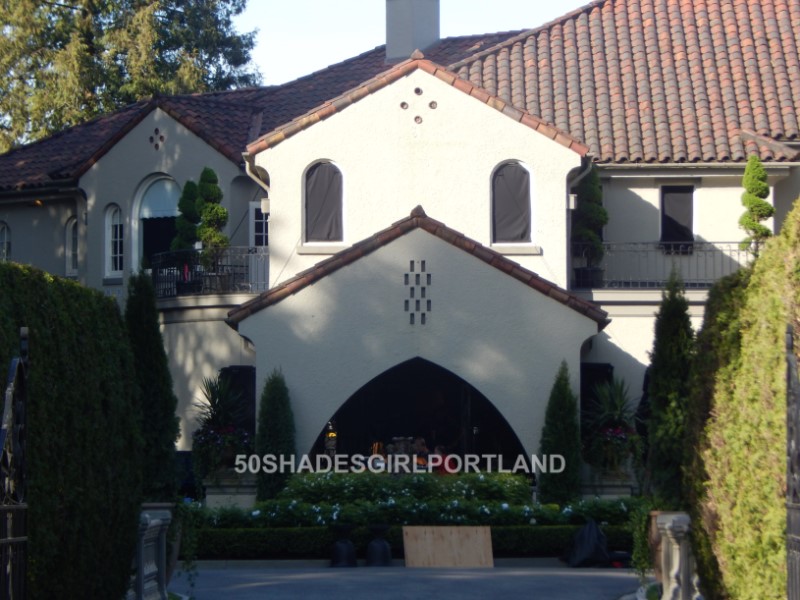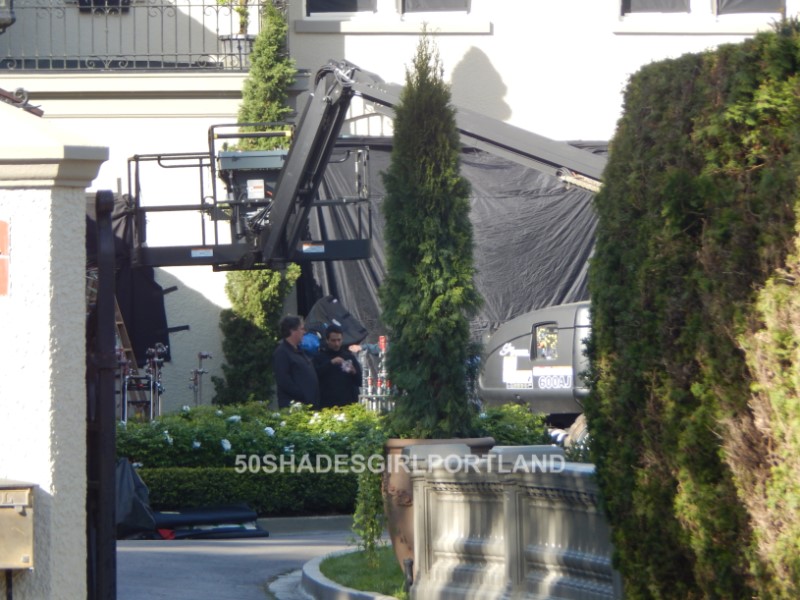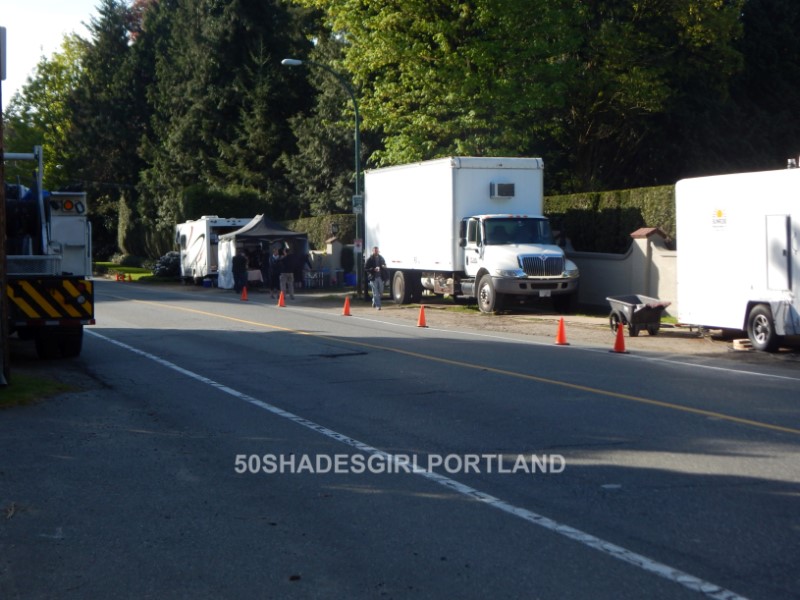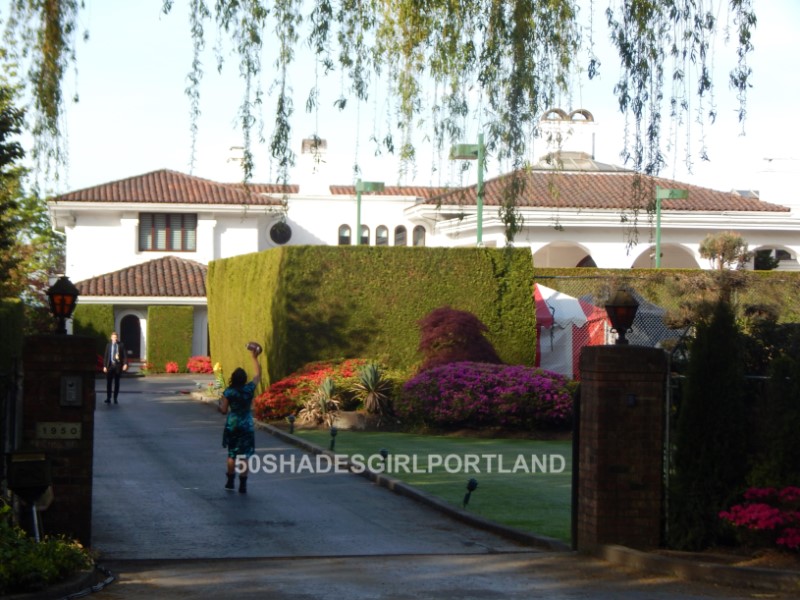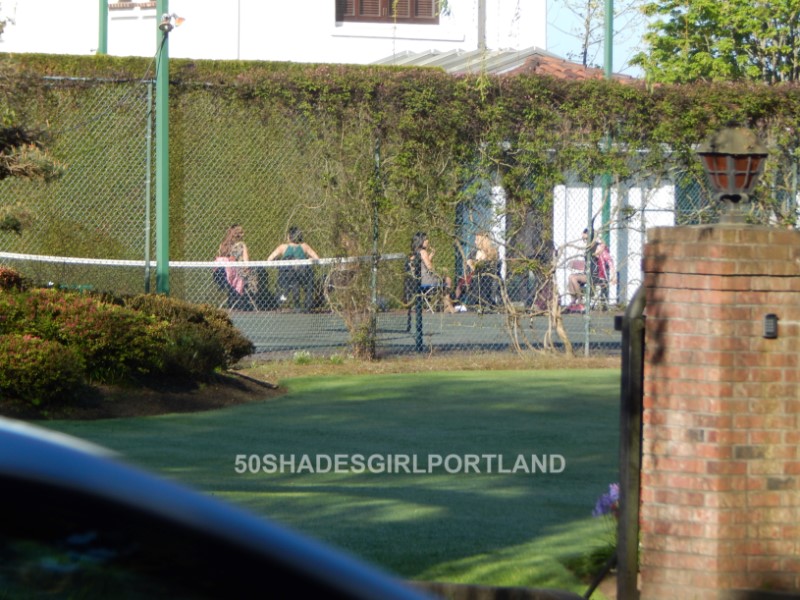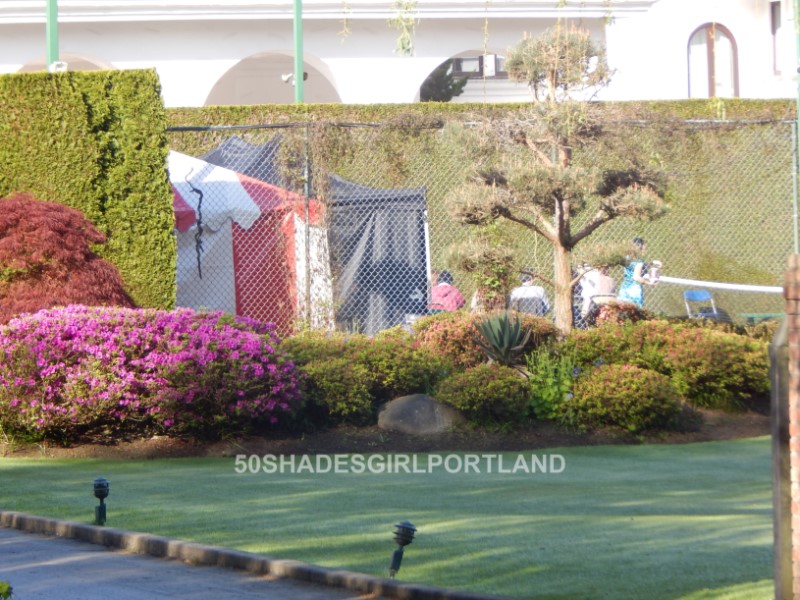 The many extras for today: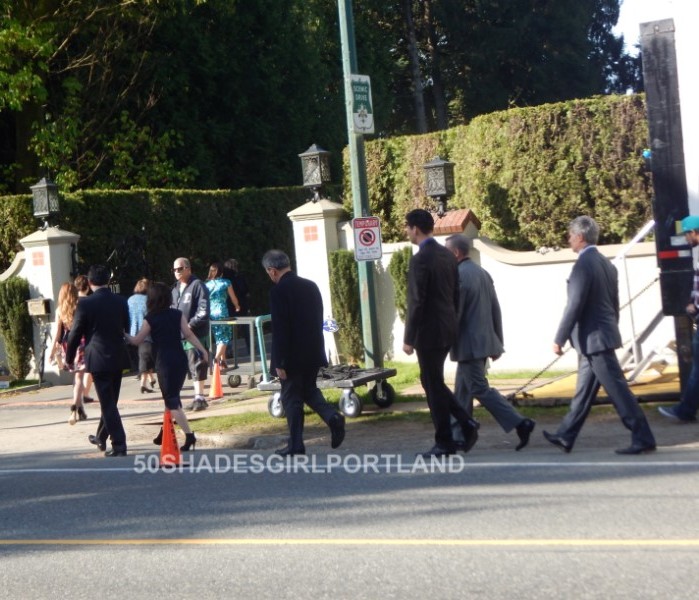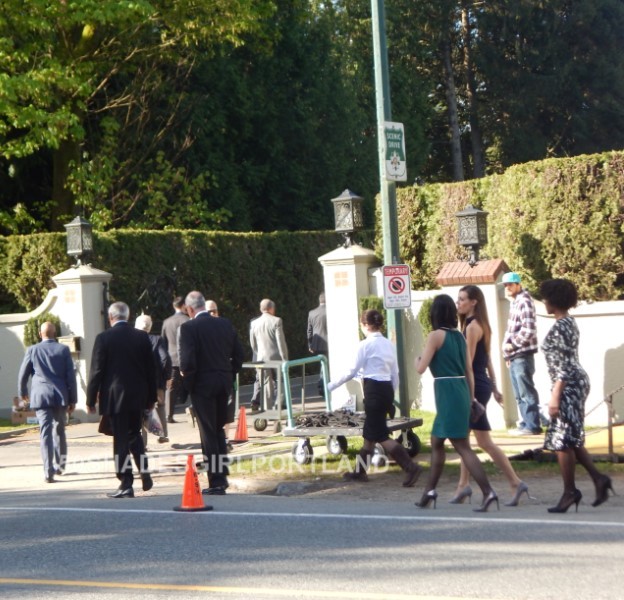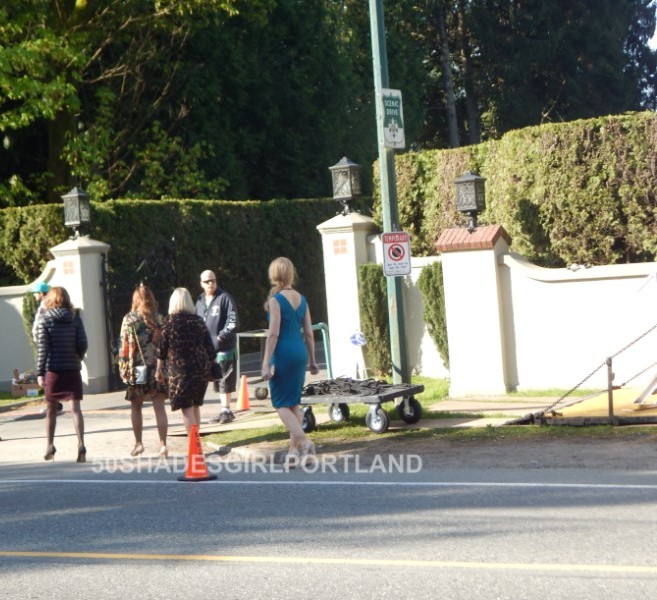 Luke Grimes, Eloise Mumford and Victor Rasuk: