FS DARKER/FREED Filming Dr. Flynns Office at Pt. Grey House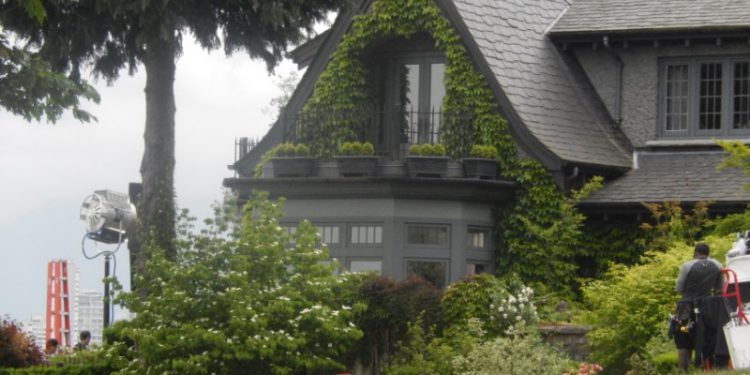 Fifty Shades filmed at this beautiful "english cottage" which sits on Point Grey Road just west of Kitsilano beach in Vancouver Bc. The home overlooks the water with stunning views of downtown Vancouver and north towards the mountains. It is situated among other multi-million dollar homes along Point Grey Road. There is a small grassy park next to the home where much of the filming equipment was located during the filming. Several of their semi trucks lined the road and into the neighboring streets. They filmed here for one full day with Jamie, Dakota and Hugh Dancy on set for most of the day.  I was later told that Jamie was only on location in the early morning. We were able to see around to the front of the house which is where we were told they were filming in a study area. They had several lights set up focused on this room. I am not sure which scenes they filmed from the books.
At the end of the day we were able to see E. L. James and later Dakota leaving the property with a quick wave to fans.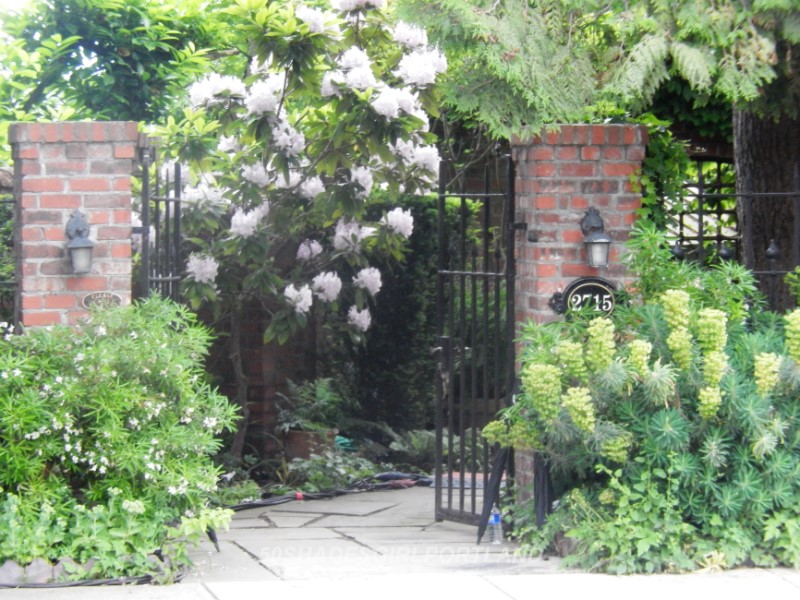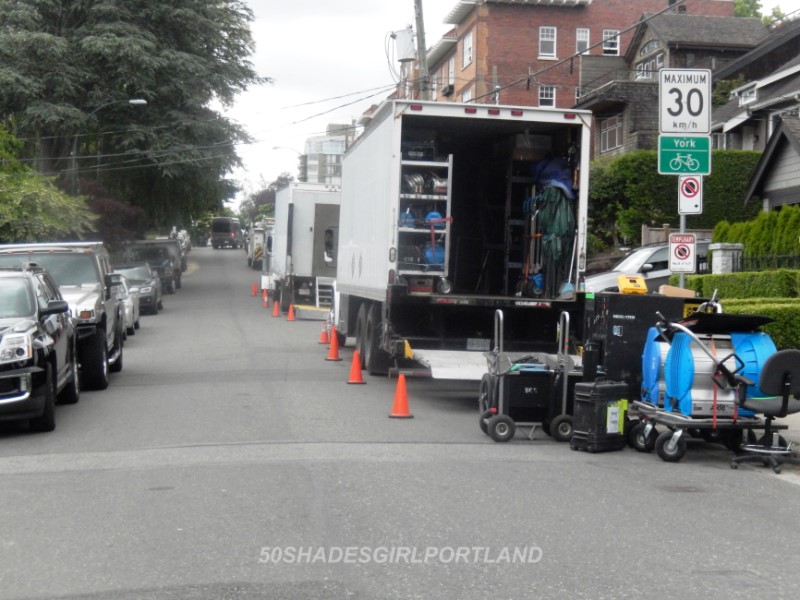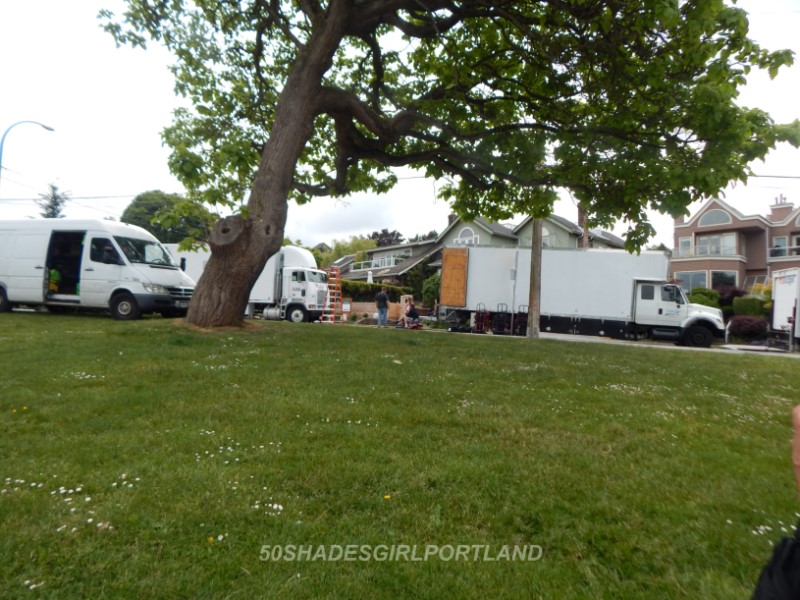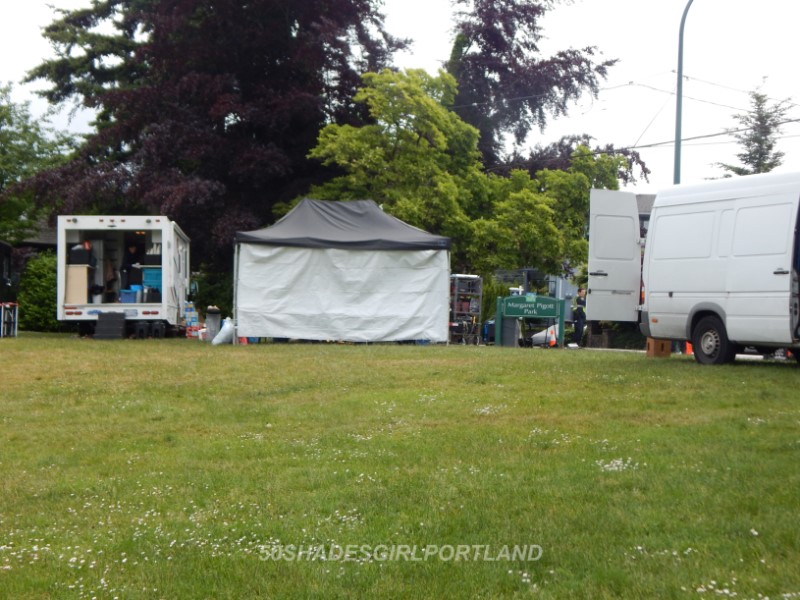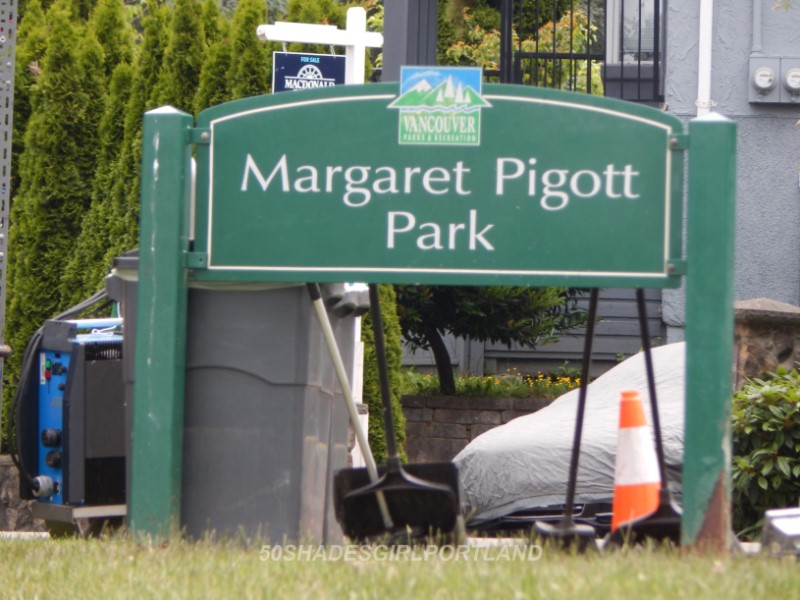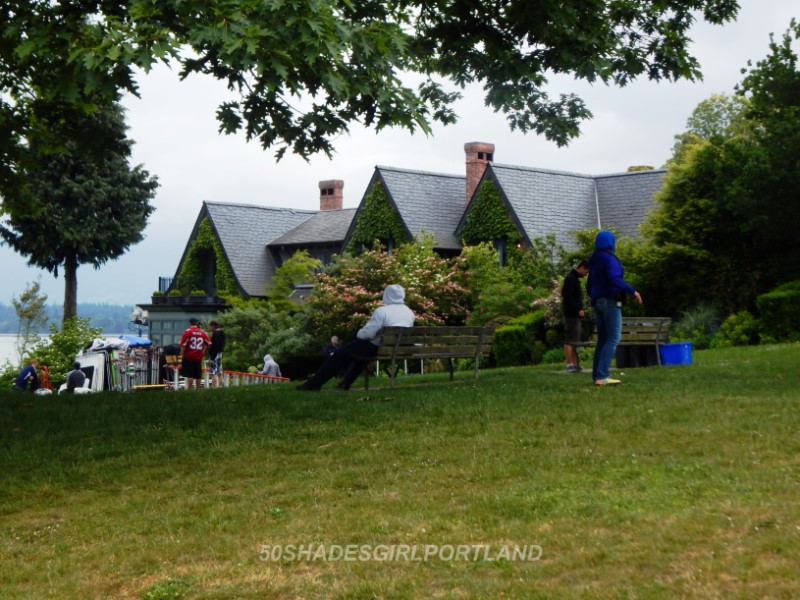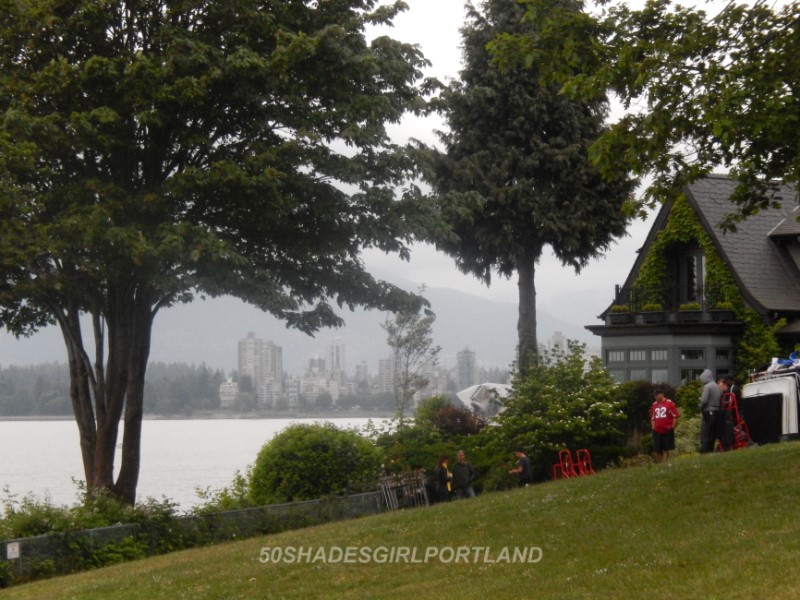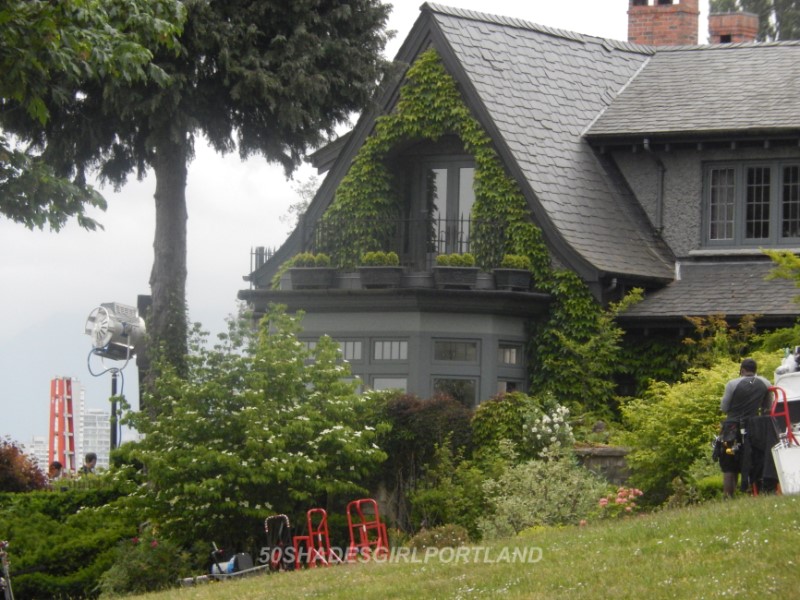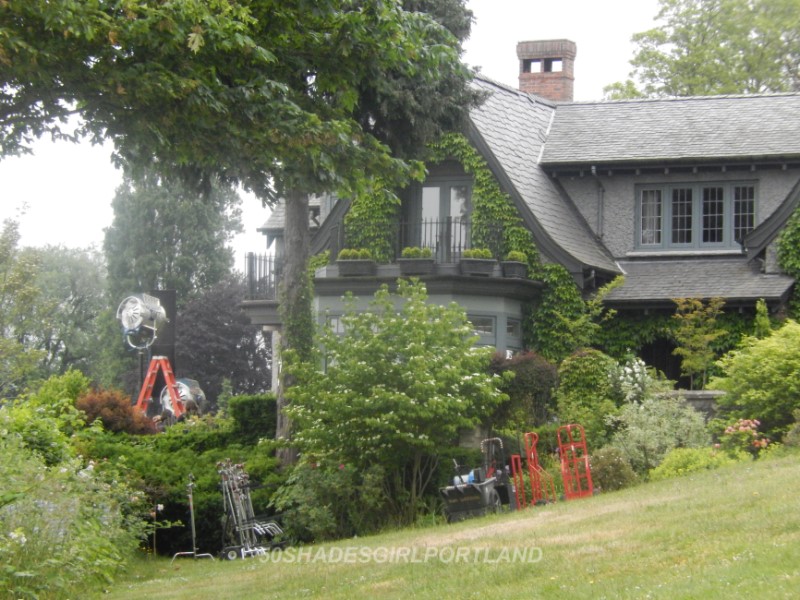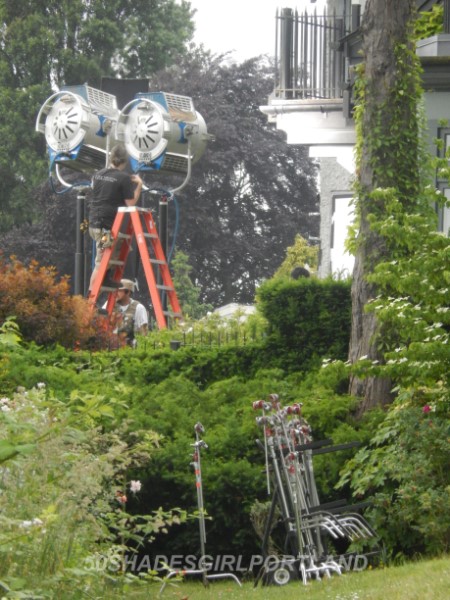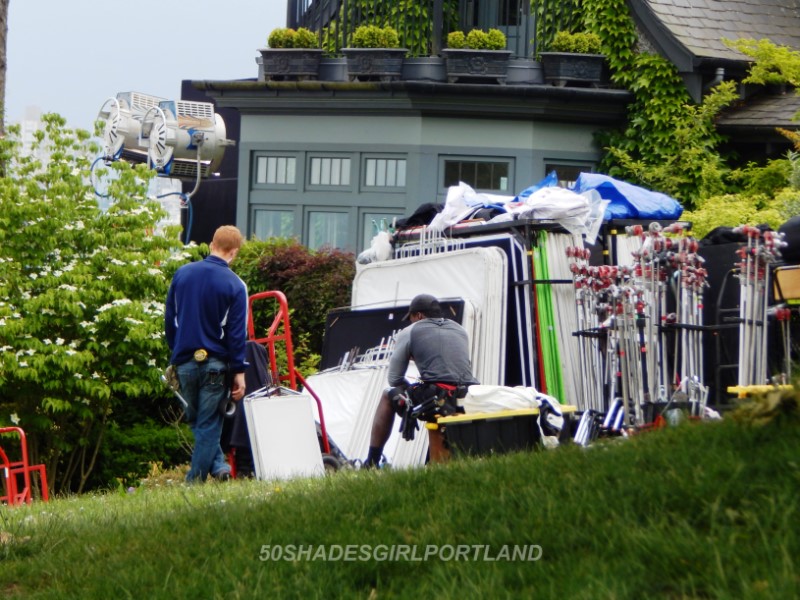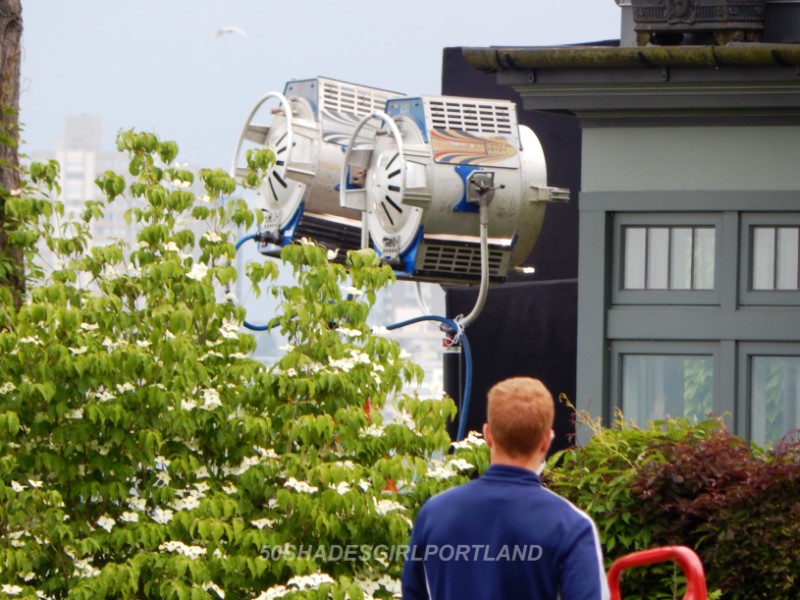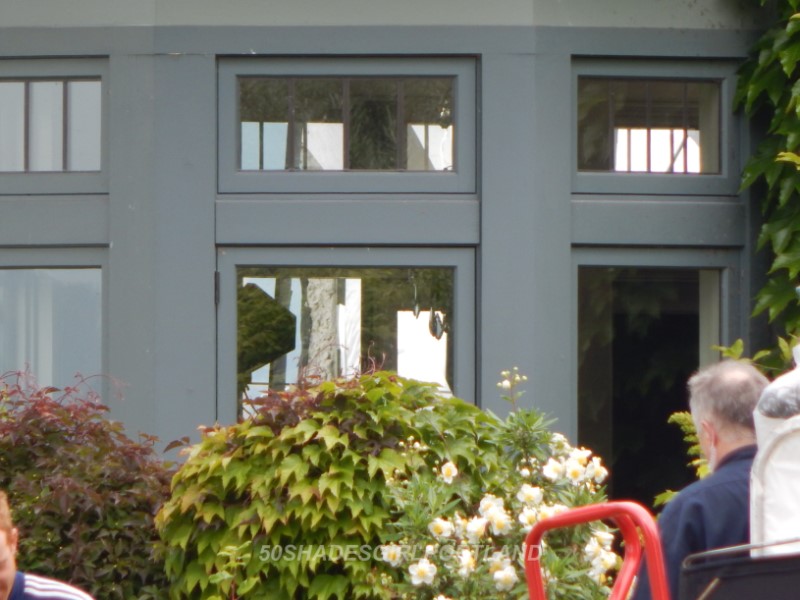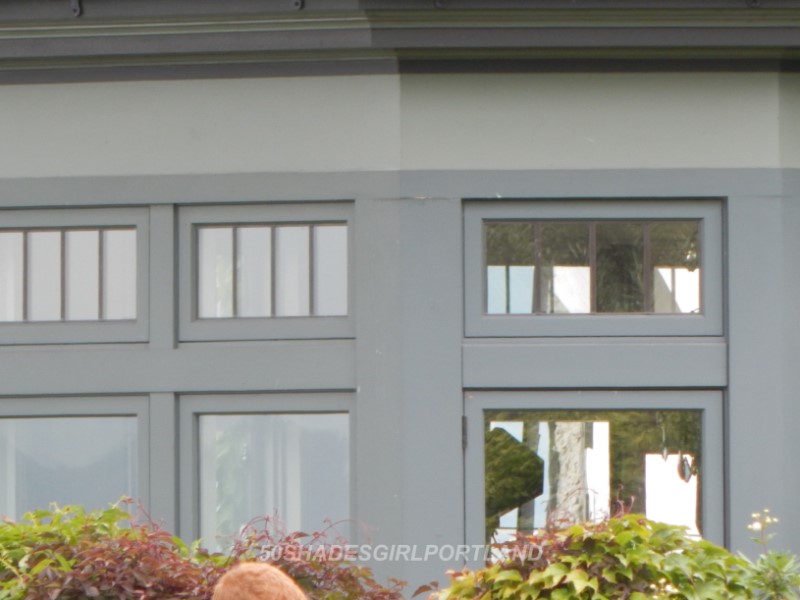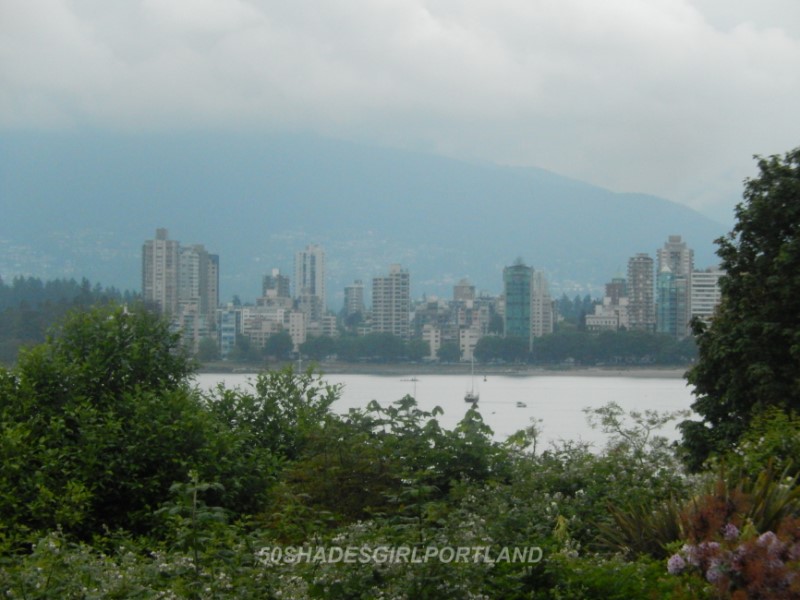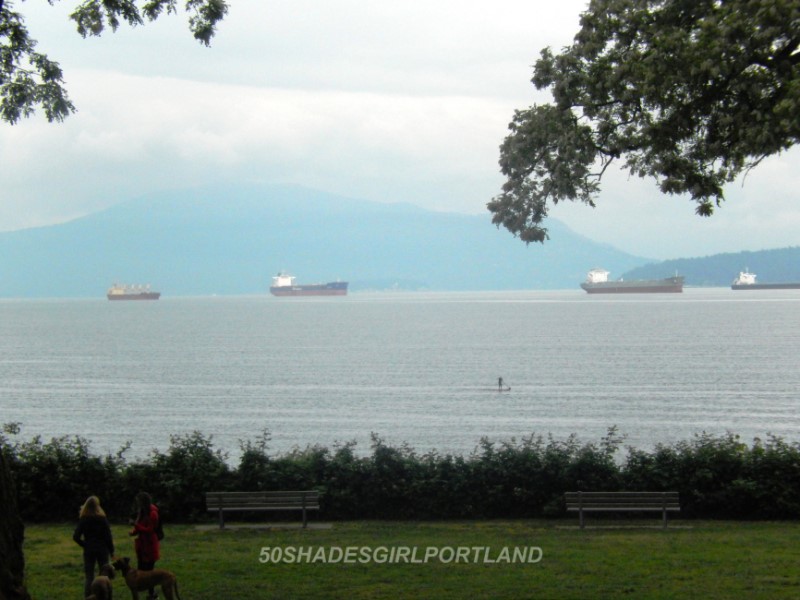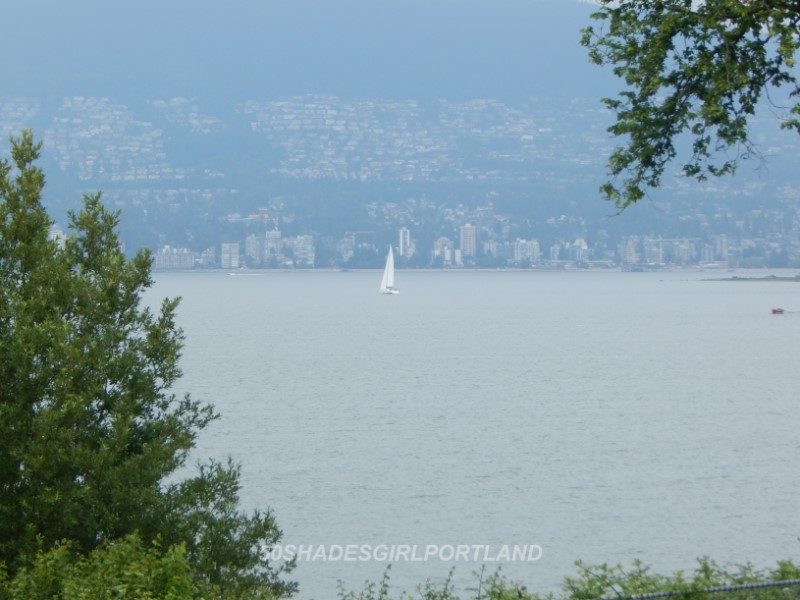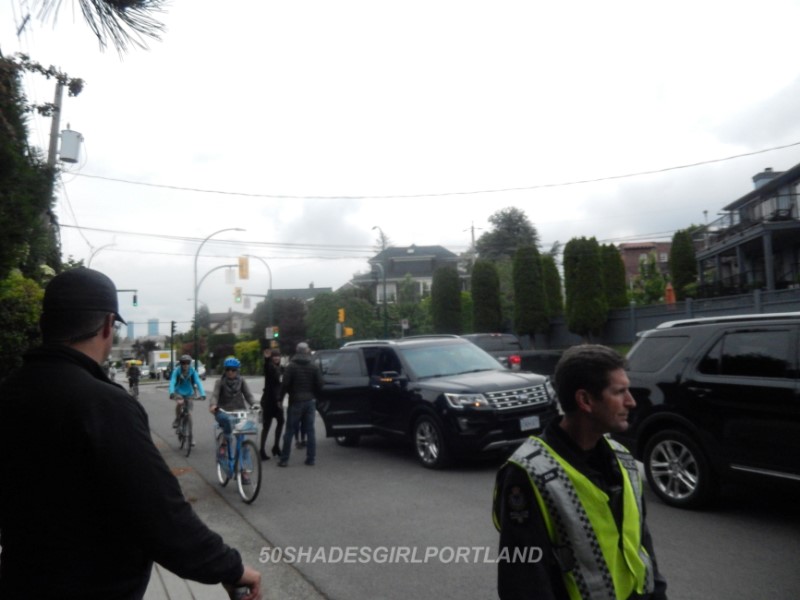 Thanks to @bcfilmbuff for helping to snap some photos. It was a fun day hanging out in the park.